Rhum Perrier Menthe Citron
Flora Moscovici, Jagna Ciuchta, Basile Ghosn & guests
La Friche la Belle de Mai, Marseille
Commissariat : Cédric Aurelle et Julien Creuzet
Production : Fræme
BEFORE THE ROCKS, Flora Moscovici
1er juin
+ à 18h concert d'Anaïs
→ Anaïs
MÉLANGE DORÉ, Jagna Ciuchta
2 juin – 29 juin
MIXOLOGIE
29 juin
SHAKER & SHOOTERS, Basile Ghosn & guests
1er juillet — 25 août
→  Programme
Belsunce Projects / Camille Brêteau, Louise Mervelet et Janna Zhiri / Champ Döner / Fusion (Cécile Bouffard, Roxane Maillet et Clara Pacotte) / Célia Hay avec Pearlie Frisch, Maria de la O Garrido, Lena Heubusch, Candice Japiassu et Stephanie Sant / Sido Lansari / Lonely Life Lovers Club / Media Naranja / MUFF – Marseille Underground Film & Music Festival / Okay Confiance / Super Coherent Printing Co. / Temple Magazine (Anaïs Allias et Margaux Salarino) / This is a love Song
LA PART DES ANGES
26 août — 29 septembre
Bande son : Anaïs
→ Infos pratiques
→ Dossier de presse
À travers une succession d'invitations et de cartes blanches, l'exposition Rhum Perrier Menthe Citron transforme le 4ème étage de la Friche la Belle de mai en paysage modulable placé sous le signe de l'hospitalité. À la manière d'un passage de relais, plusieurs artistes sont amené·es à prendre en charge successivement l'espace d'exposition. Du Printemps de l'Art Contemporain jusqu'à Art-o-rama, différents temps forts jalonnent un projet transformant l'expérience de l'exposition en processus de développement organique et trame d'expérimentations sans scénario préalablement écrit. Concerts, performances, projections et expositions se succèdent ainsi dans un espace partition qui évolue au gré des usages qu'en font les artistes invité·es tout l'été.
Before The Rocks. Premier rendez-vous le 1er juin pendant le Printemps de l'Art Contemporain, Flora Moscovici investit l'espace d'exposition vide et sa forêt de colonnes. Elle y dépose une première couche de matière comme de sens. À la fois modeste et abstrait, ce premier geste constitue la pellicule sur laquelle se développe le projet. Les visiteur·euses peuvent l'envisager à la manière d'un espace de projection dans lequel imaginer l'exposition à venir. À l'occasion de cette ouverture en forme de préambule aura lieu un concert d'Anaïs, chanteuse basée à Londres, qui restera sous la forme d'une trace sonore à l'intensité modulable, diffusée pendant toute la durée de l'exposition, Motion & For the Moon to Rise.
Mélange Doré. Au cours du mois de juin, Jagna Ciuchta vient ensuite apposer une deuxième trame de lecture en produisant des éléments en trois dimensions permettant de structurer l'espace et de le faire évoluer. L'artiste familière de gestes d'invitation dans les contextes d'exposition envisage ici un dispositif à même d'être à son tour manipulé, voire transformé par ses usagers ultérieurs. Son intervention est accessible au public pendant la durée du montage. Elle est inaugurée le 29 juin dans le cadre d'une Mixologie.
Shaker and Shooters. Dans ce qui ressemble dès lors à un paysage-exposition interviennent tout l'été, à raison de plusieurs rendez-vous par semaine, des artistes, performeur·euses et musicien·nes basé·es pour l'essentiel à Marseille. Ce programme conçu par Basile Ghosn, artiste co-fondateur de l'artist-run-space Belsunce Projects avec Won Jin Choi, combine des projets de curating, d'édition, de musique, de performance et d'images en mouvement. La somme des interventions formule une compilation de traces développées de manière organique et sans scénario préétabli tout au cours de l'été. Ce paysage-résultat est visible fin août à l'occasion du salon Art-o-rama puis tout au long du mois de septembre, La Part des anges.
Dans le flux des idées et des projets, Marseille apparaît comme un lieu d'ancrage de scènes artistiques informelles, constituées en réseaux mobiles auxquelles l'exposition Rhum Perrier Menthe Citron, privilégiant les notions ouvertes d'invitation et d'hospitalité, offre une caisse de résonance. Y sont réunis différents ingrédients comme on envisage la recette d'un cocktail, laissant au domaine de l'expérience et de l'amitié le soin d'en reformuler indéfiniment les liants subtils dans la conjonction des rencontres et l'alchimie des instants partagés.
La Friche la Belle de Mai, Marseille
Curated by Cédric Aurelle and Julien Creuzet
Production : Fræme
BEFORE THE ROCKS, Flora Moscovici
June 1st
+ at 6pm concert by Anaïs
→ Anaïs
MÉLANGE DORÉ, Jagna Ciuchta
June 2nd – June 29
MIXOLOGIE
June 29
SHAKER & SHOOTERS, Basile Ghosn & guests
July 1st — August 25
→ Program
Belsunce Projects / Camille Brêteau, Louise Mervelet et Janna Zhiri / Champ Döner / Fusion (Cécile Bouffard, Roxane Maillet et Clara Pacotte) / Célia Hay with Pearlie Frisch, Maria de la O Garrido, Lena Heubusch, Candice Japiassu et Stephanie Sant / Sido Lansari / Lonely Life Lovers Club / Media Naranja / MUFF – Marseille Underground Film & Music Festival / Okay Confiance / Super Coherent Printing Co. / Temple Magazine (Anaïs Allias et Margaux Salarino) / This is a love Song
LA PART DES ANGES
August 26 — September 29

Sound by Anaïs
→ Practical information
→ Press release
Through a succession of invitations and cartes blanches, the exhibition Rhum Perrier Menthe Citron (Rum Perrier Mint Lemon) transforms La Friche's 4th Floor into a modular landscape placed under the sign of hospitality. In the same way as a handover, several artists are invited to successively take over the exhibition space after each other.
From the Printemps De l'Art Contemporain to Art-o-rama fair, various highlights punctuate a project which transforms the experience of the exhibition into an organic development process and a framework of experiments without a previously written scenario. Concerts, performances, projections and exhibitions follow one another in space score that evolves according to the uses of the guest artists all summer long.
Before the Rocks. First rendez-vous is given during the Printemps de l'Art Contemporain on June 1st, Flora Moscovici is invited to invest the empty exhibition space and leave a first layer of material and sense. Being both modest and abstract, this first gesture draws the foundations on which the project lays. Visitors can consider it as a projection space in which they can imagine the upcoming exhibition. During this preamble, a performance takes place and its sound will remain with an adjustable intensity, broadcasted for all the exhibition time.
Mélange Doré. During June, Jagna Ciuchta then comes to affix a second reading frame by producing three-dimensional elements to structure the space and have it evolve. The artist, familiar with gestures of invitation in the contexts of exhibition, this time plans on having a device that can be itself manipulated, or transformed by its future users. Her intervention is publicly accessible during all the exhibition set up and will be launched on June 29th : Mixologie.
Shaker and Shooters. In this landscaped exhibition, many Marseille based curators and artists intervene with several weekly encounters.This program is designed by Basile Ghosn, co-founder of the artist-run-space Belsunce Projects with Won Jin Choi. It combines projects of curating, editing, music, performance and moving images. The sum of the interventions forms a compilation of traces developed in an organic way and without preset scenarios during all summer.
A landscape-result is visible in end of August during the Art-o-rama fair then throughout all of September, La Part des anges.
In the flow of ideas and projects, Marseille appears as a place of anchorage of an informal artistic scene, constituted in mobile networks to which the exhibition Rhum Perrier Menthe Citron, privileges open notions of invitation and hospitality, and offers a soundboard. It brings together different ingredients as we would constitute a cocktail recipe, leaving the field of experience and friendship to reformulate indefinitely subtle binders in the conjunction of meetings and the alchemy of shared moments.
La Part des Anges :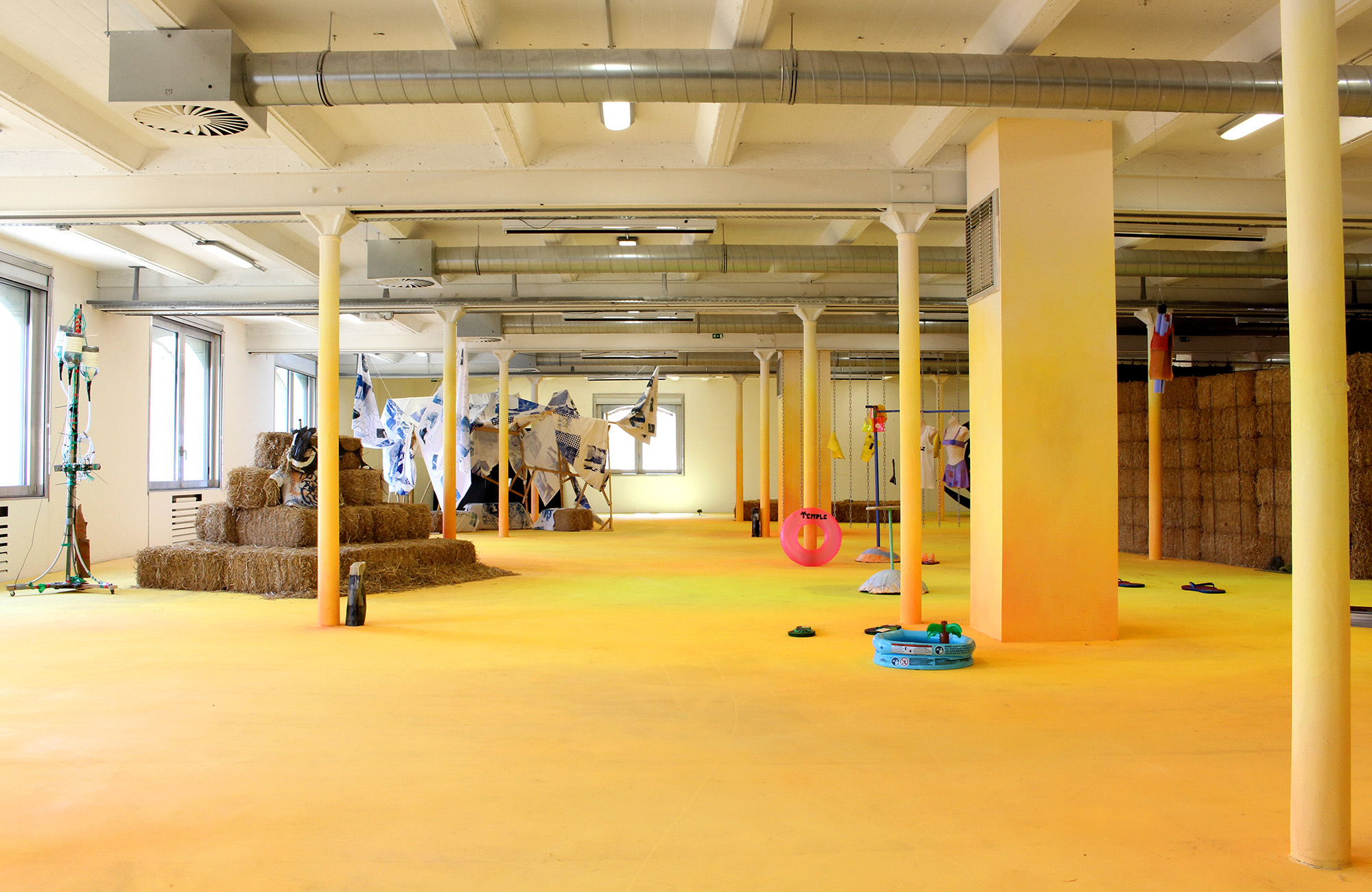 Shaker & Shooters :

Temple Magazine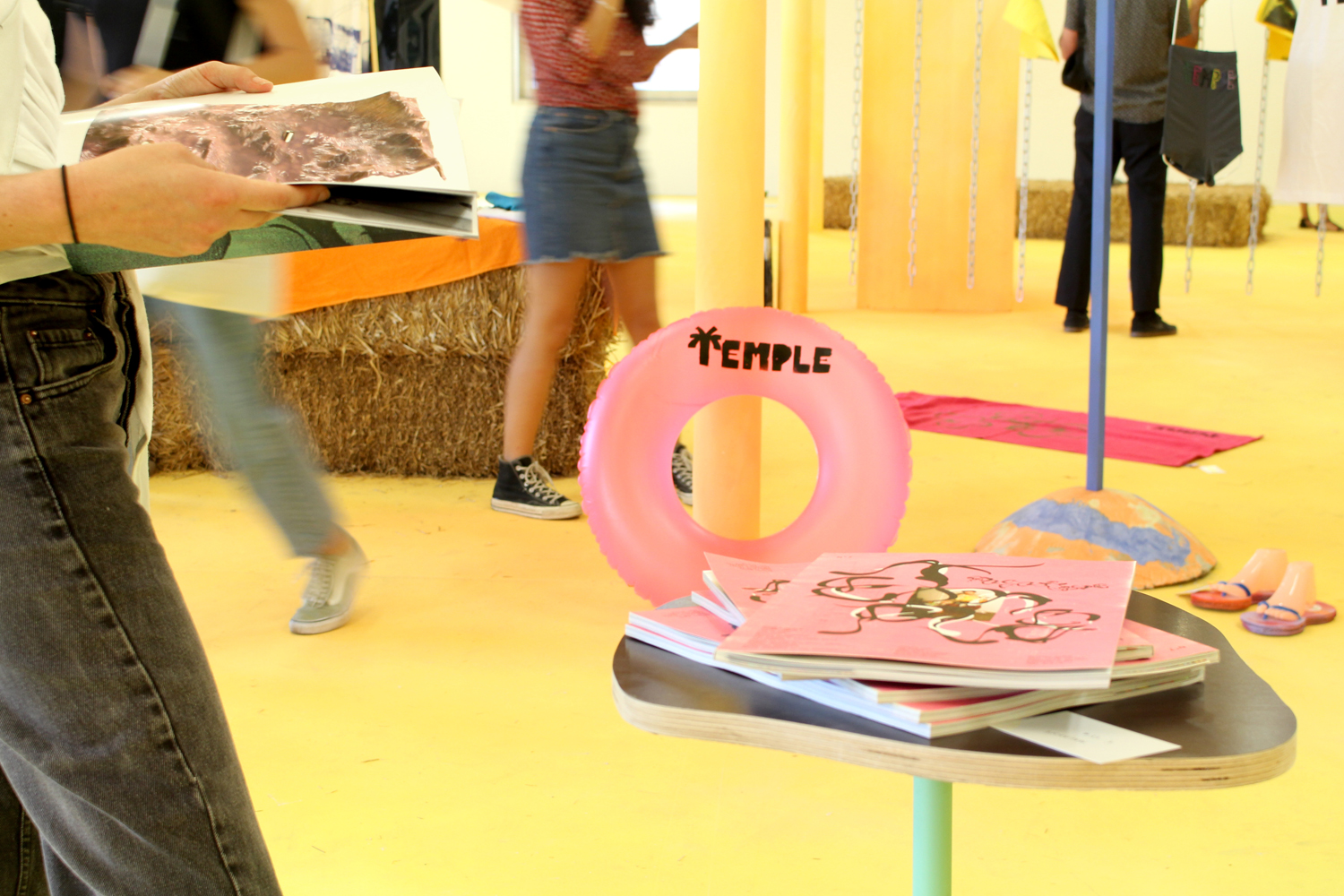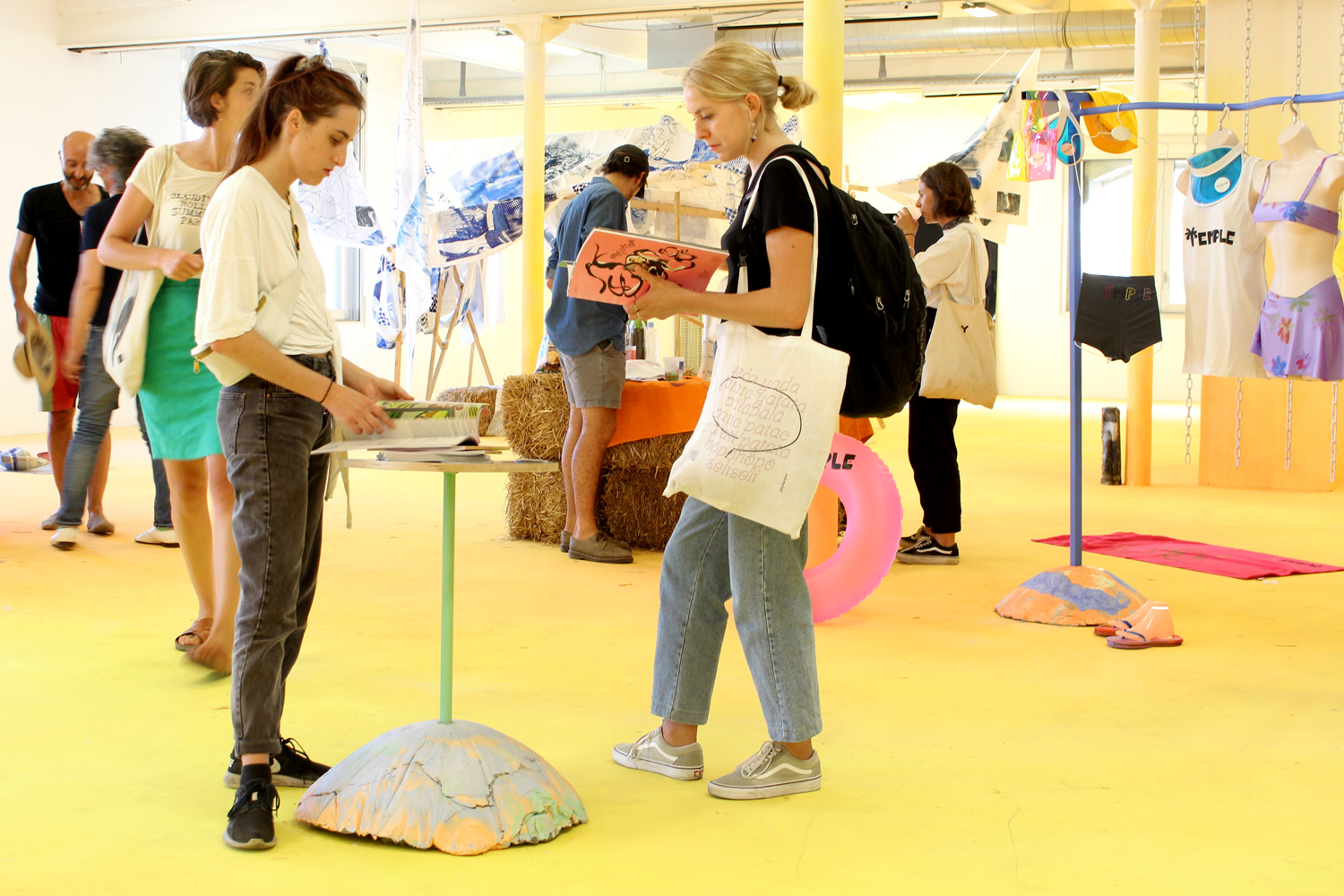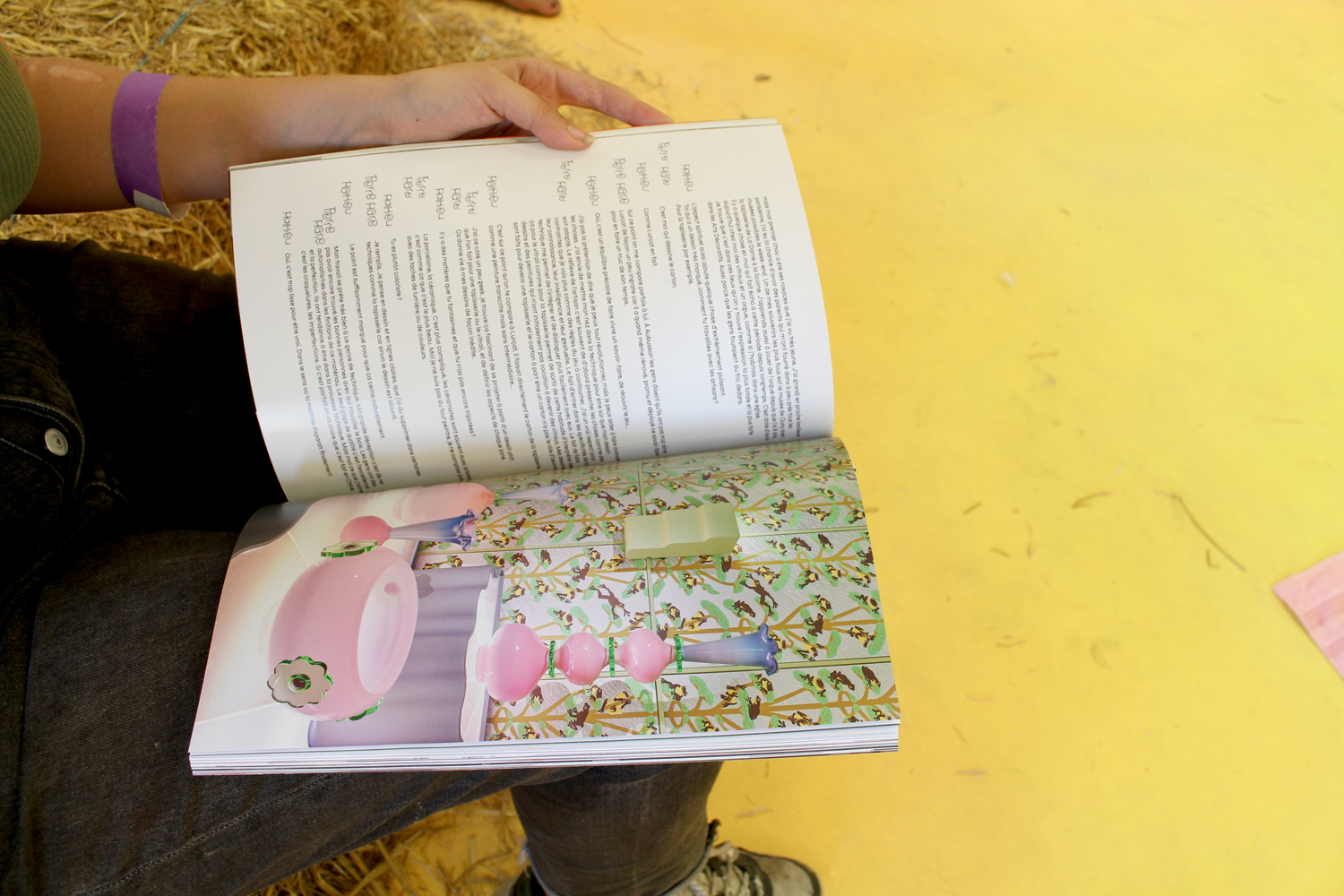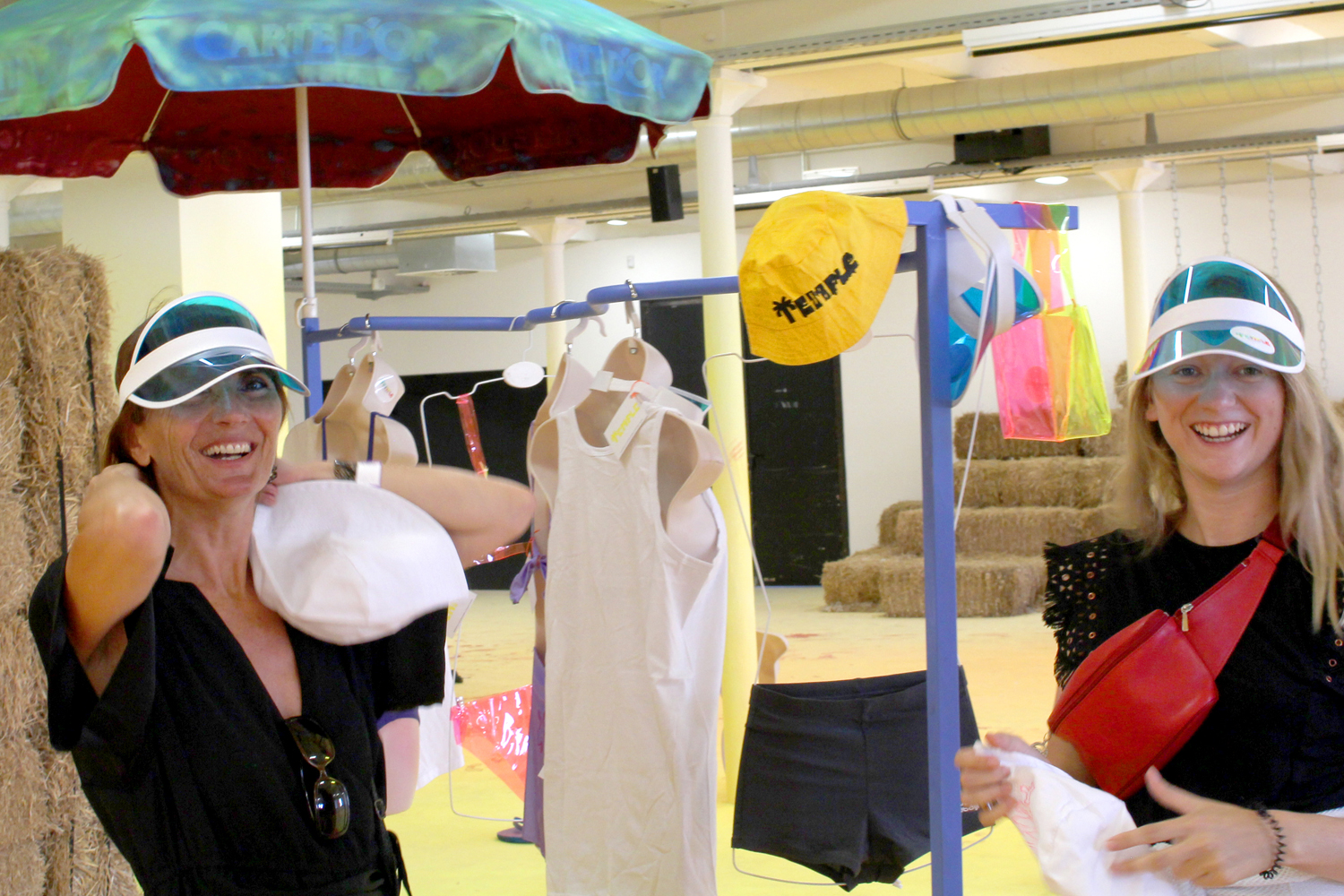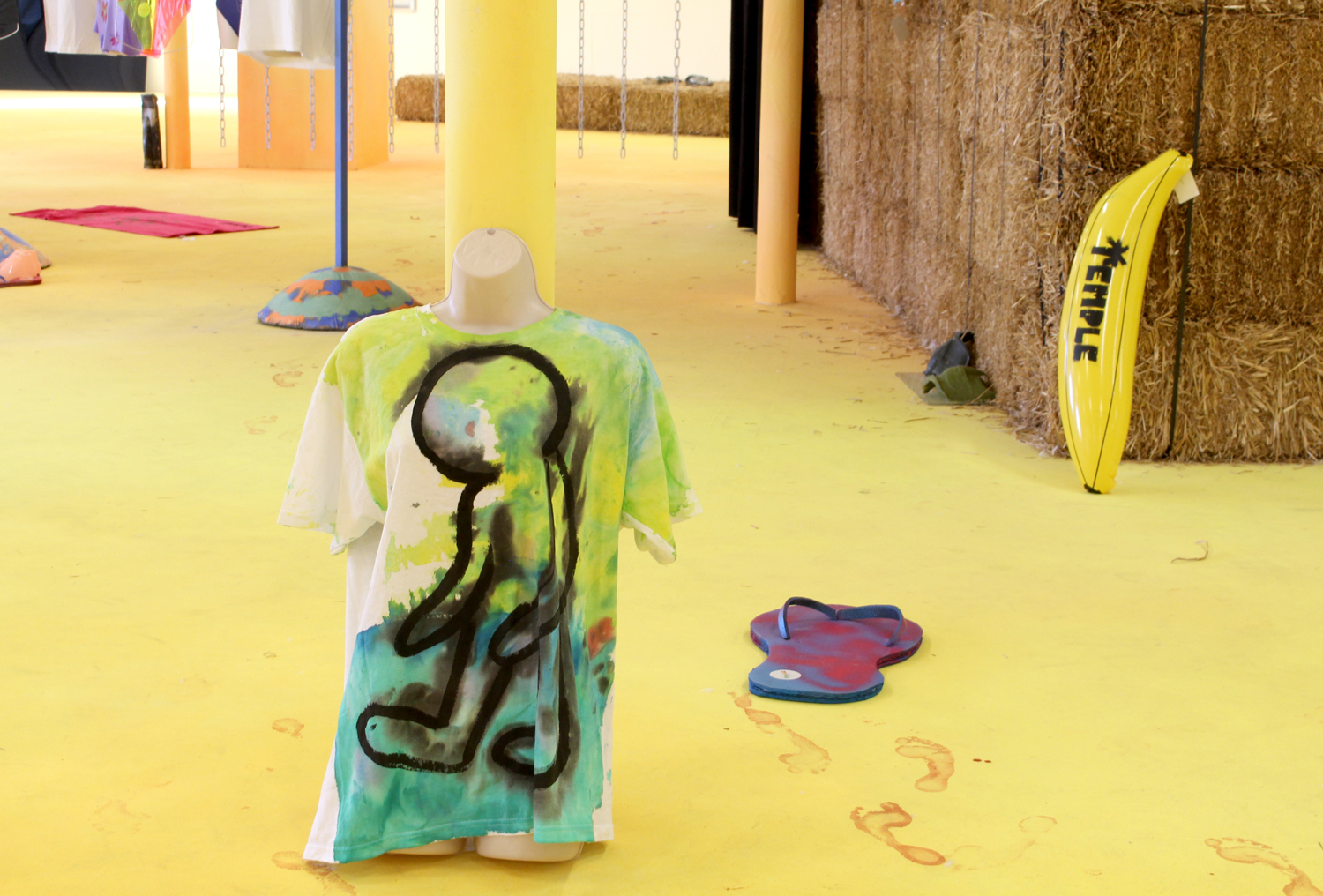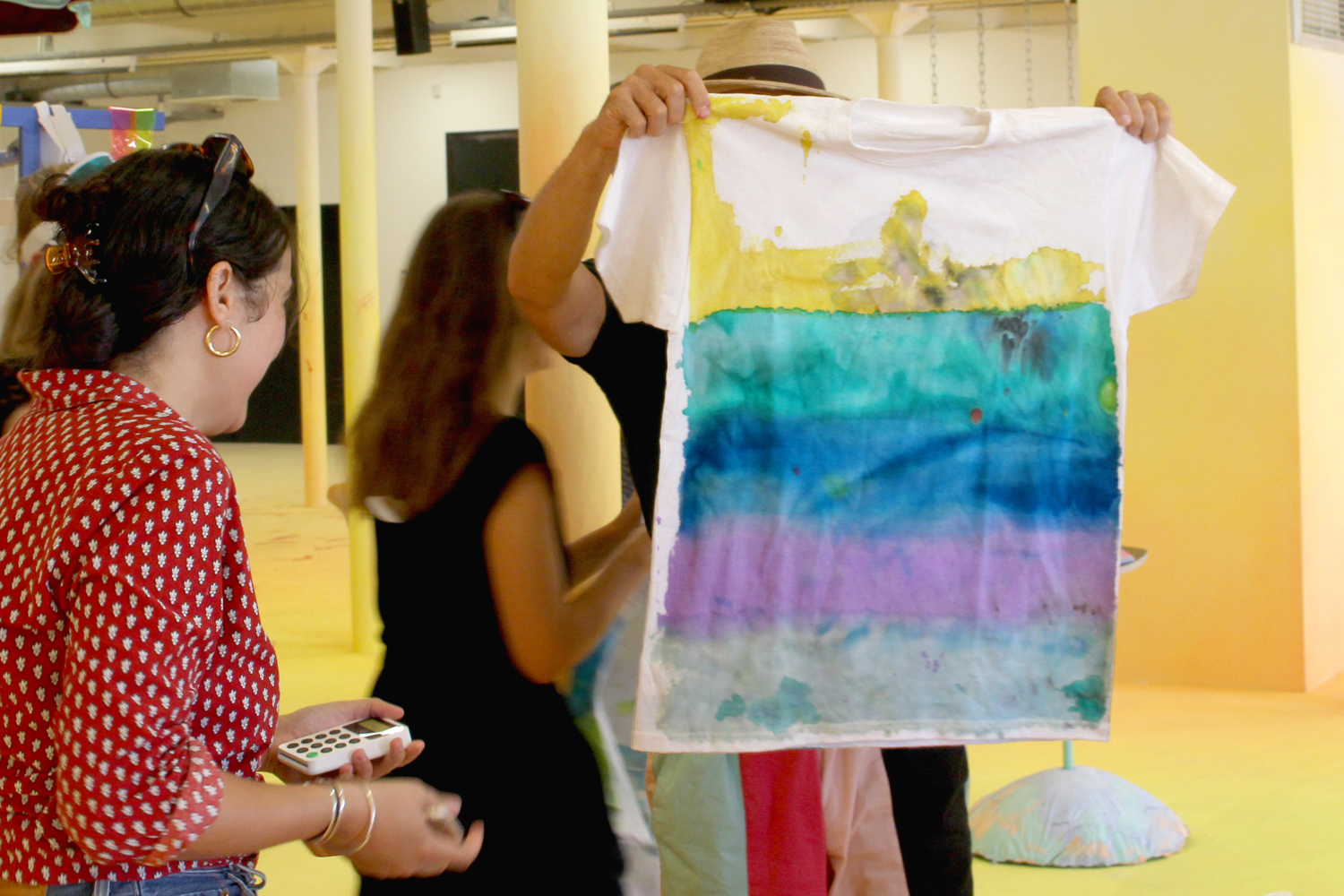 Louise Mervelet, Janna Zhiri et Camille Brêteau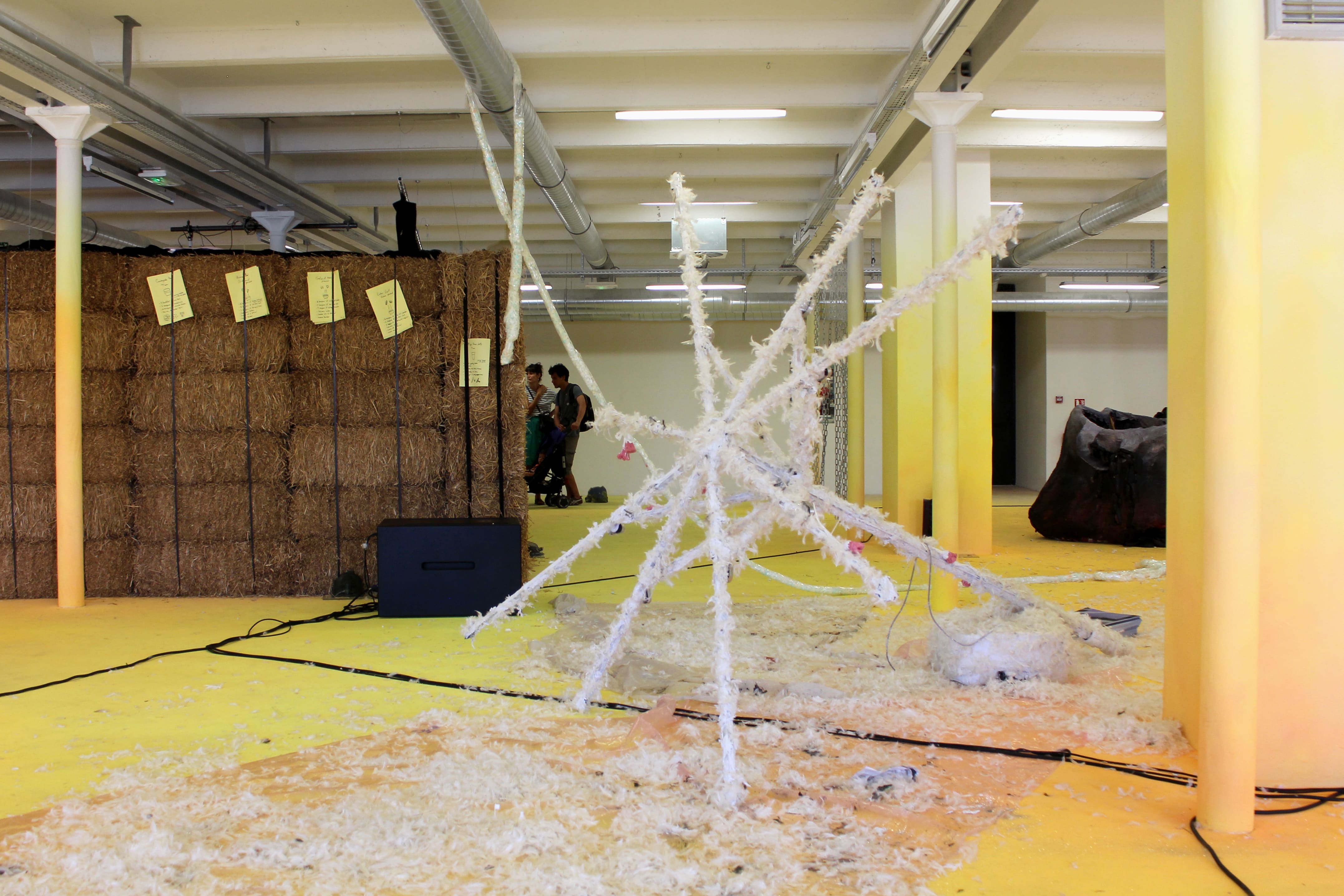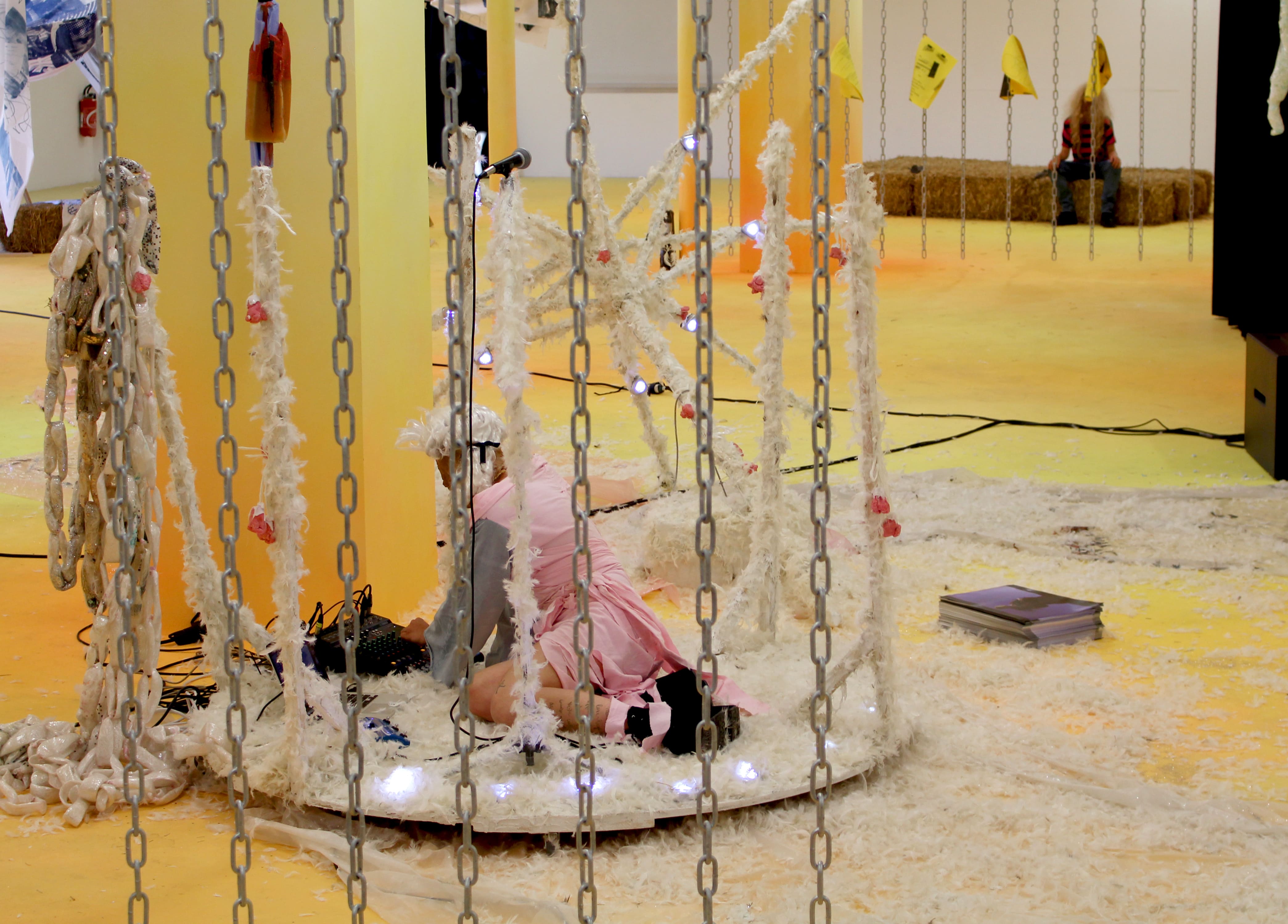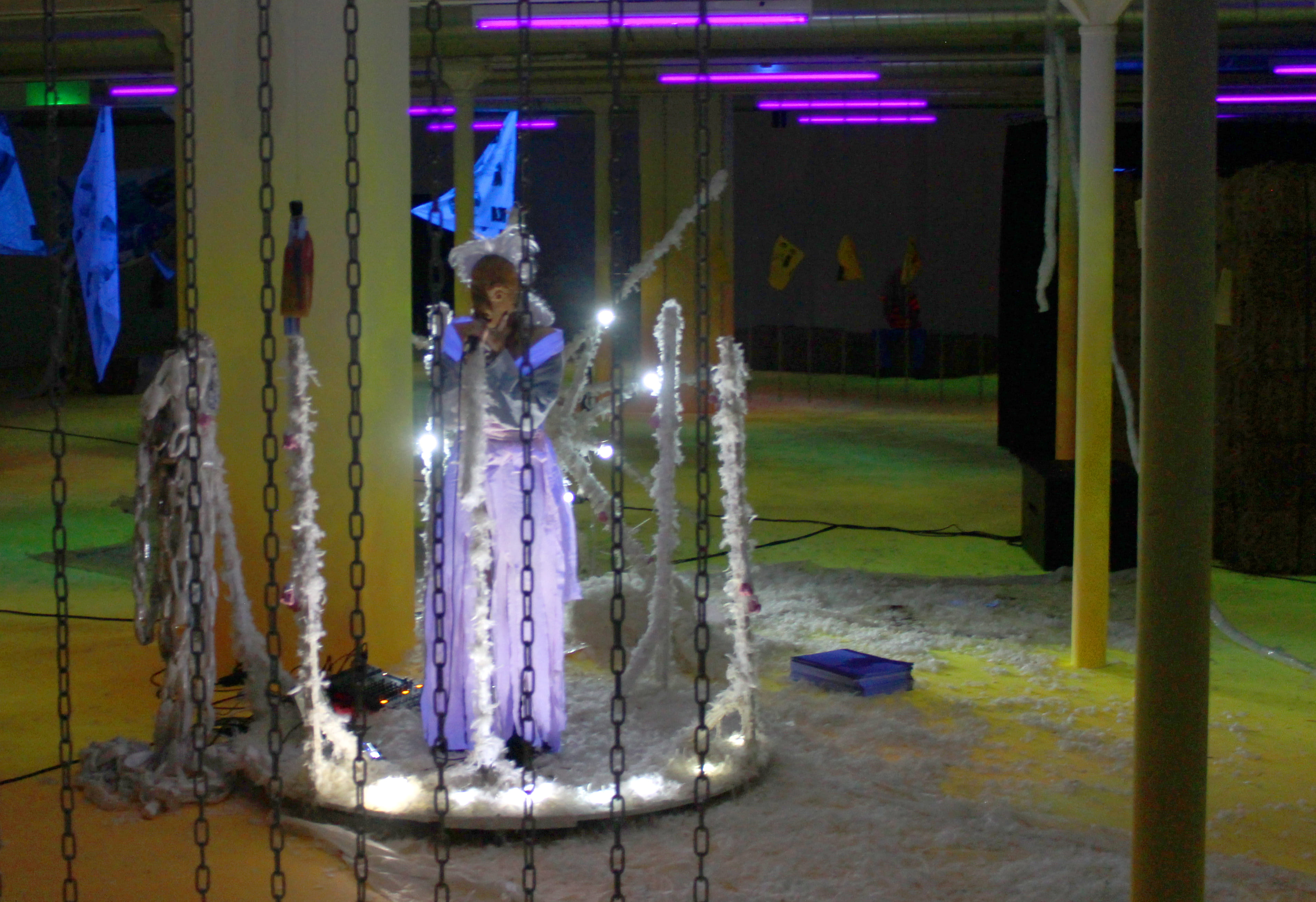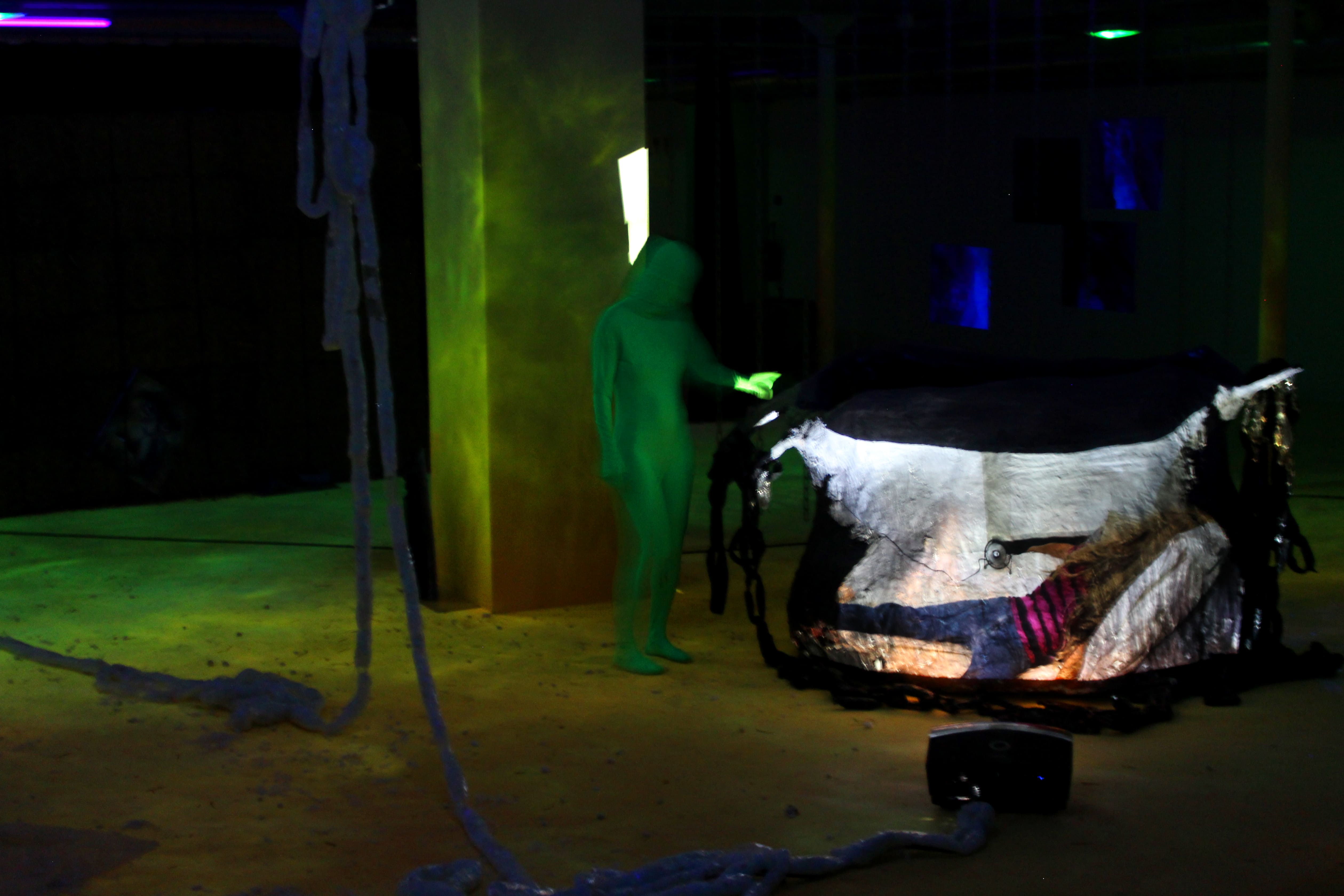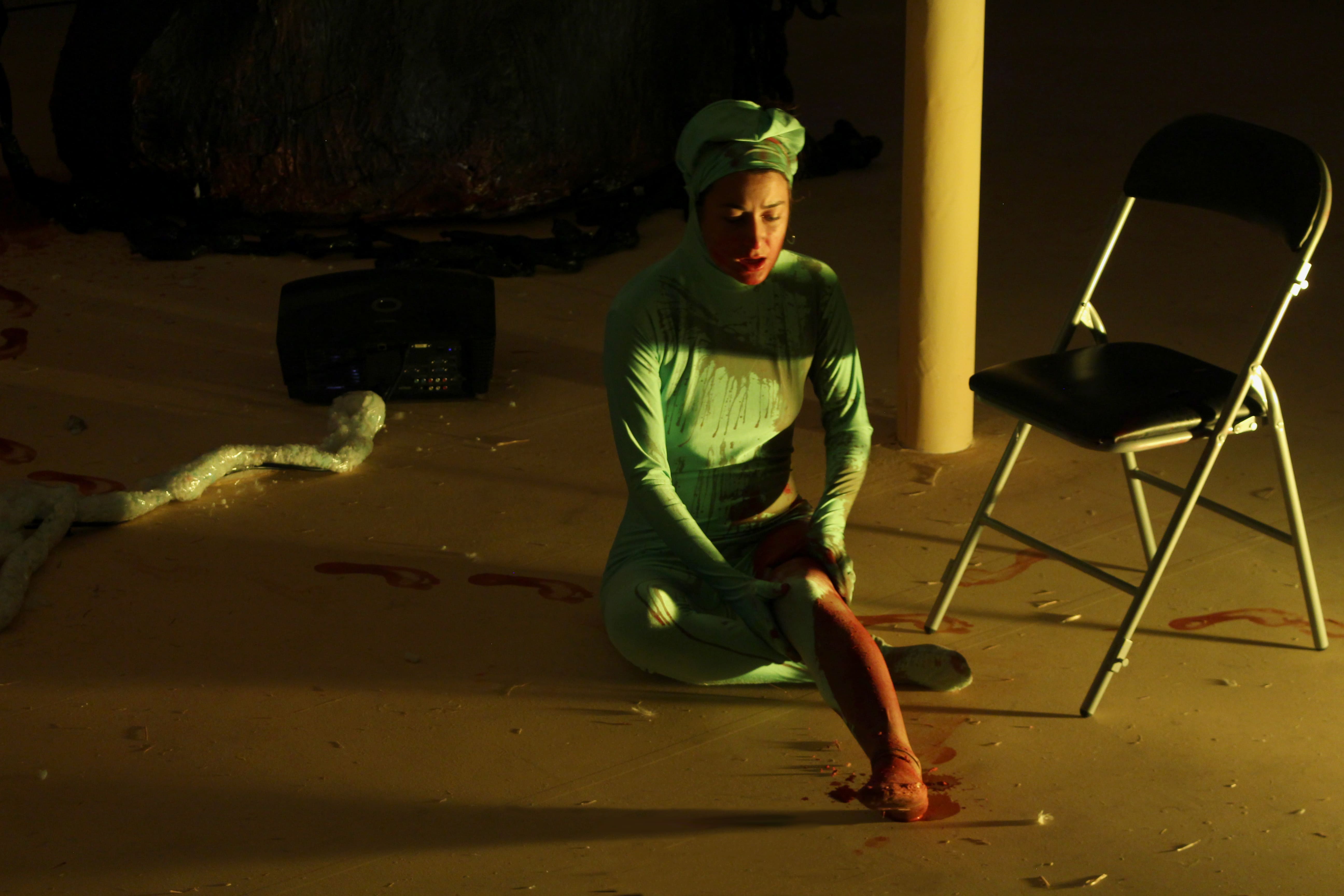 This is a Love Song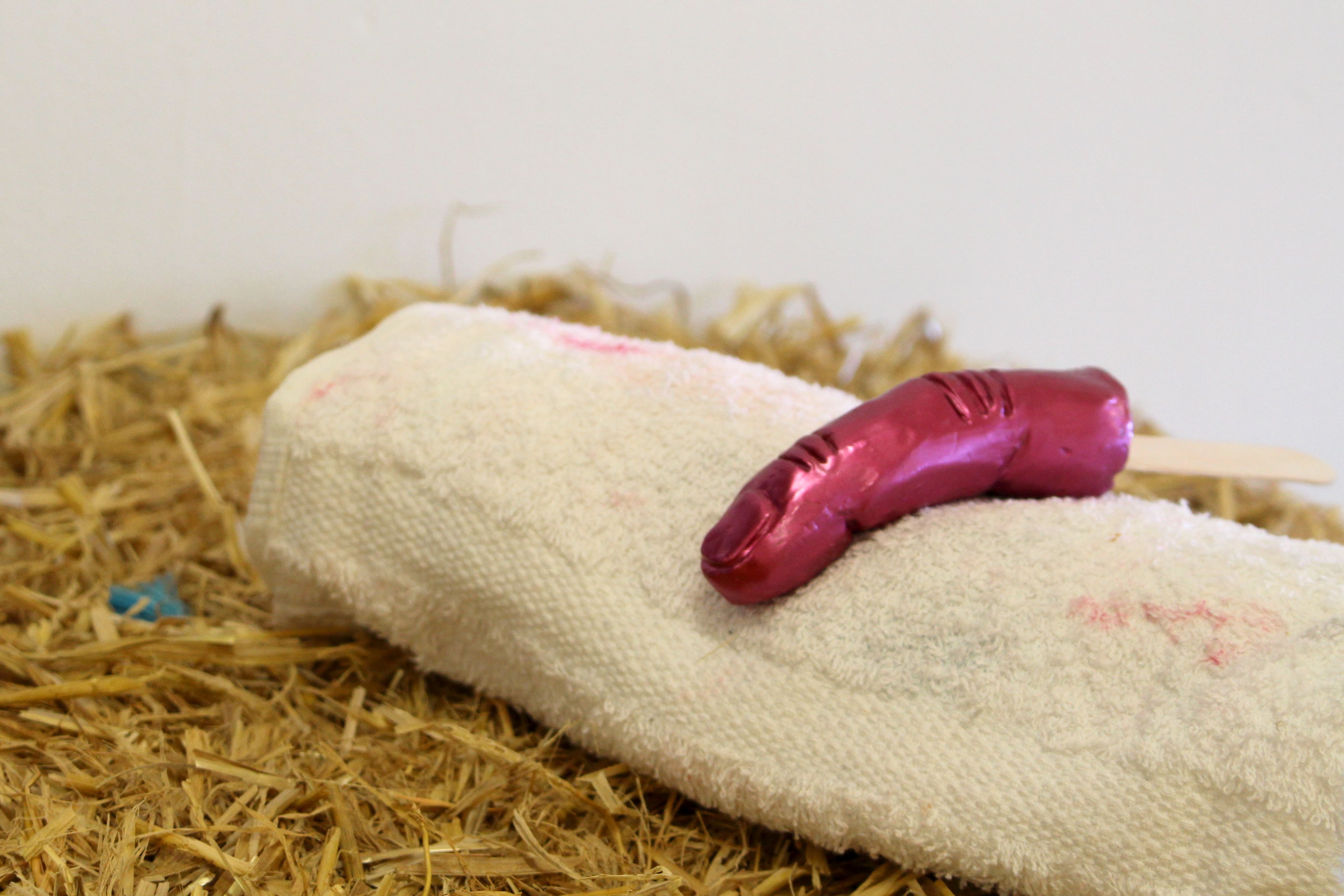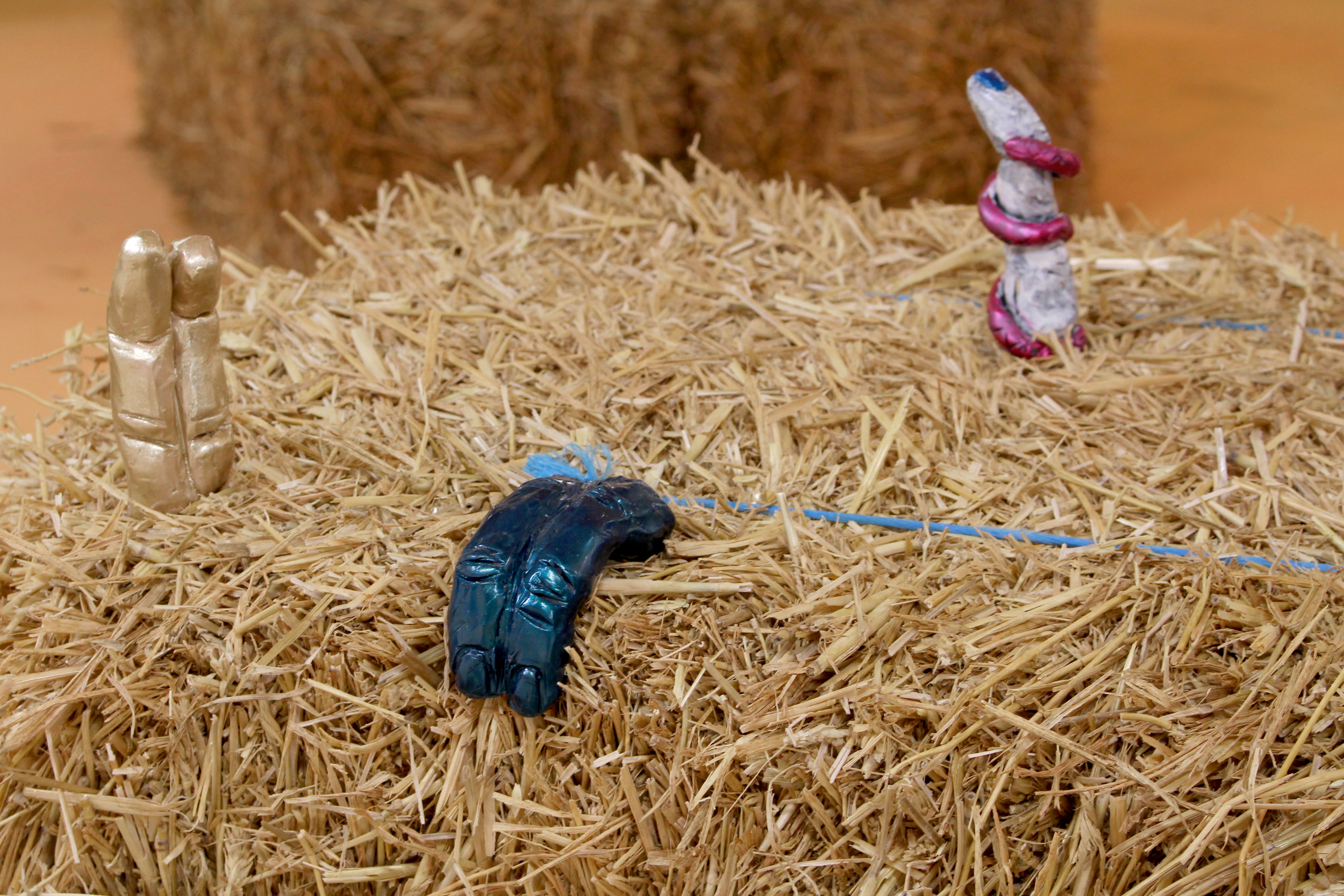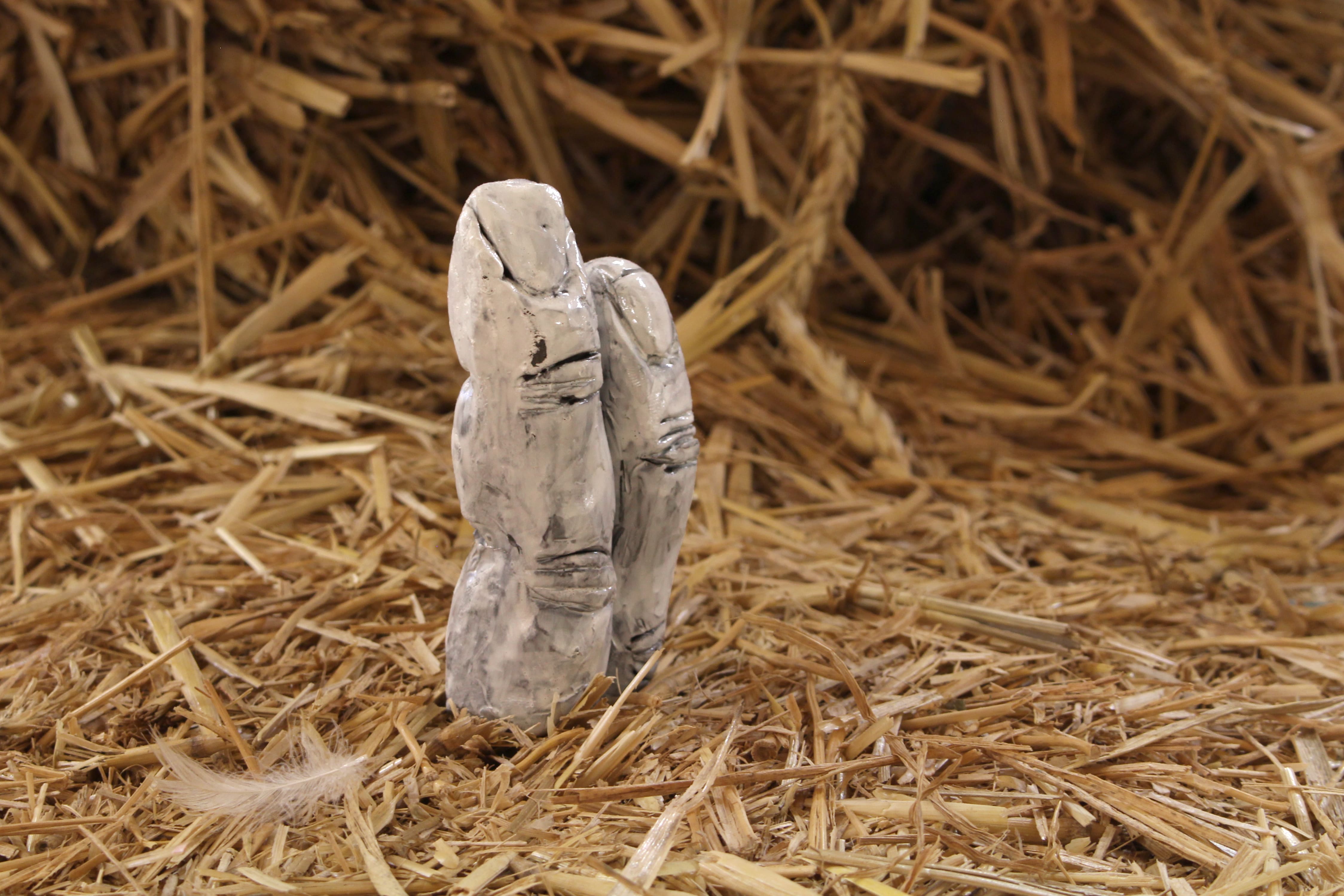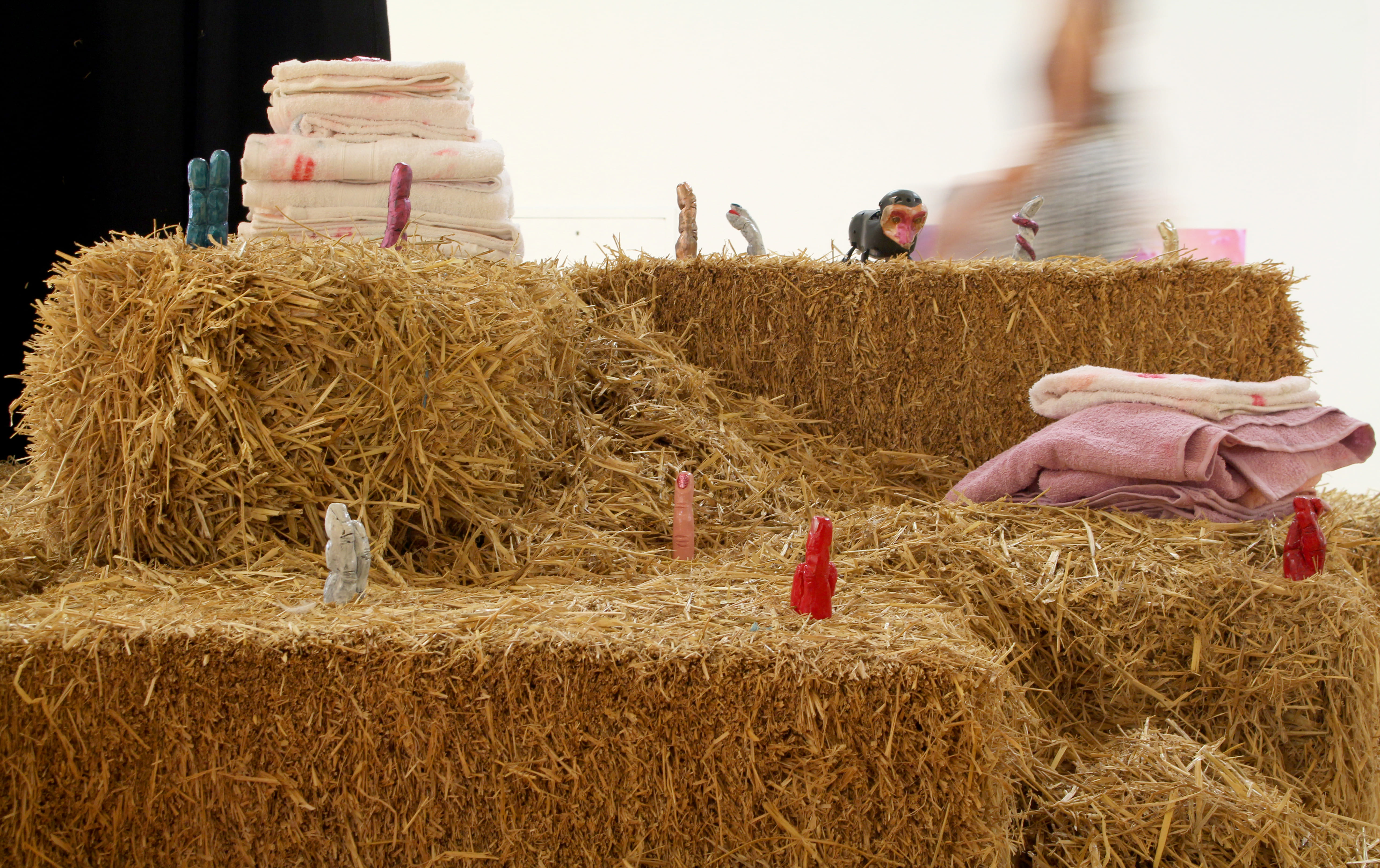 Okay Confiance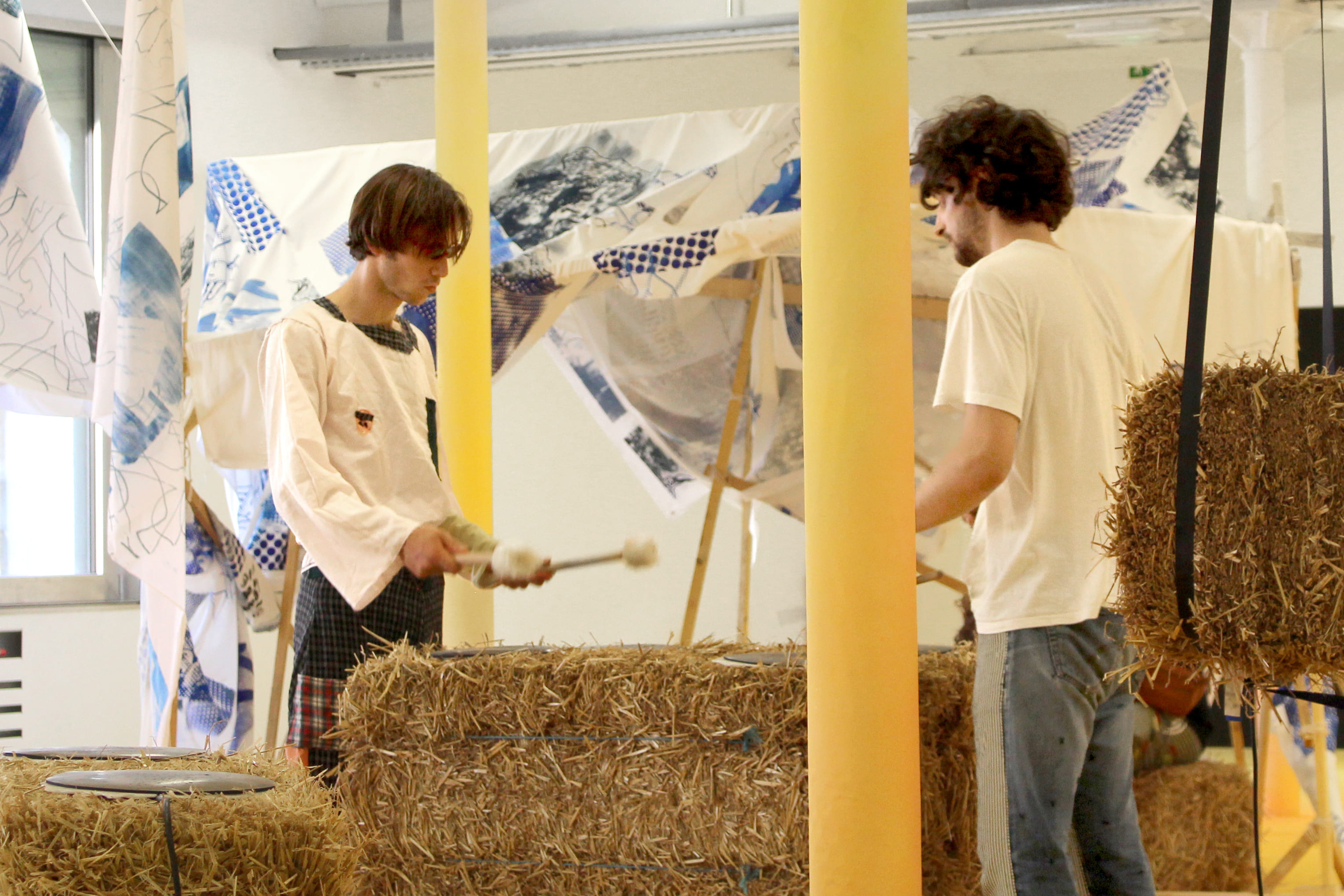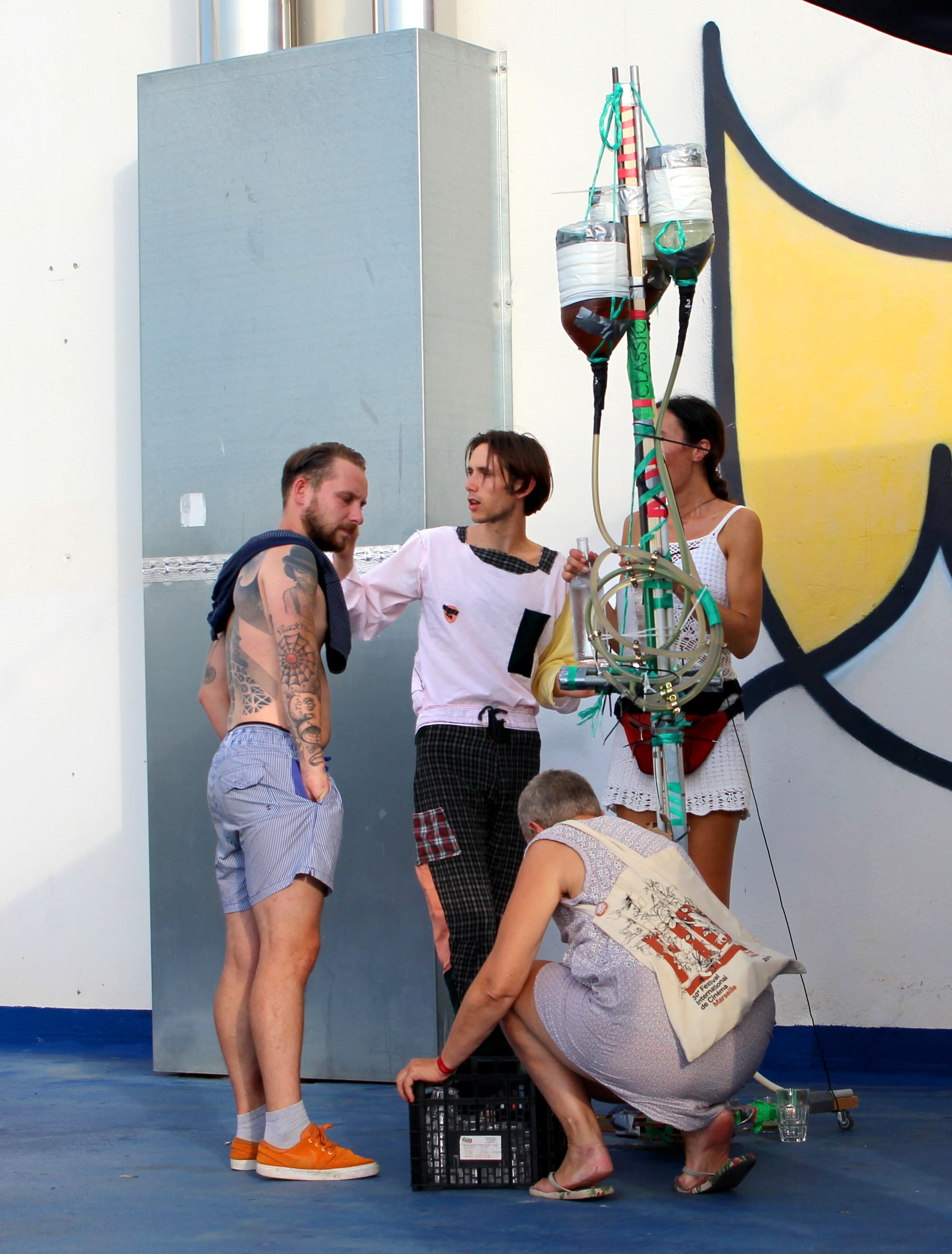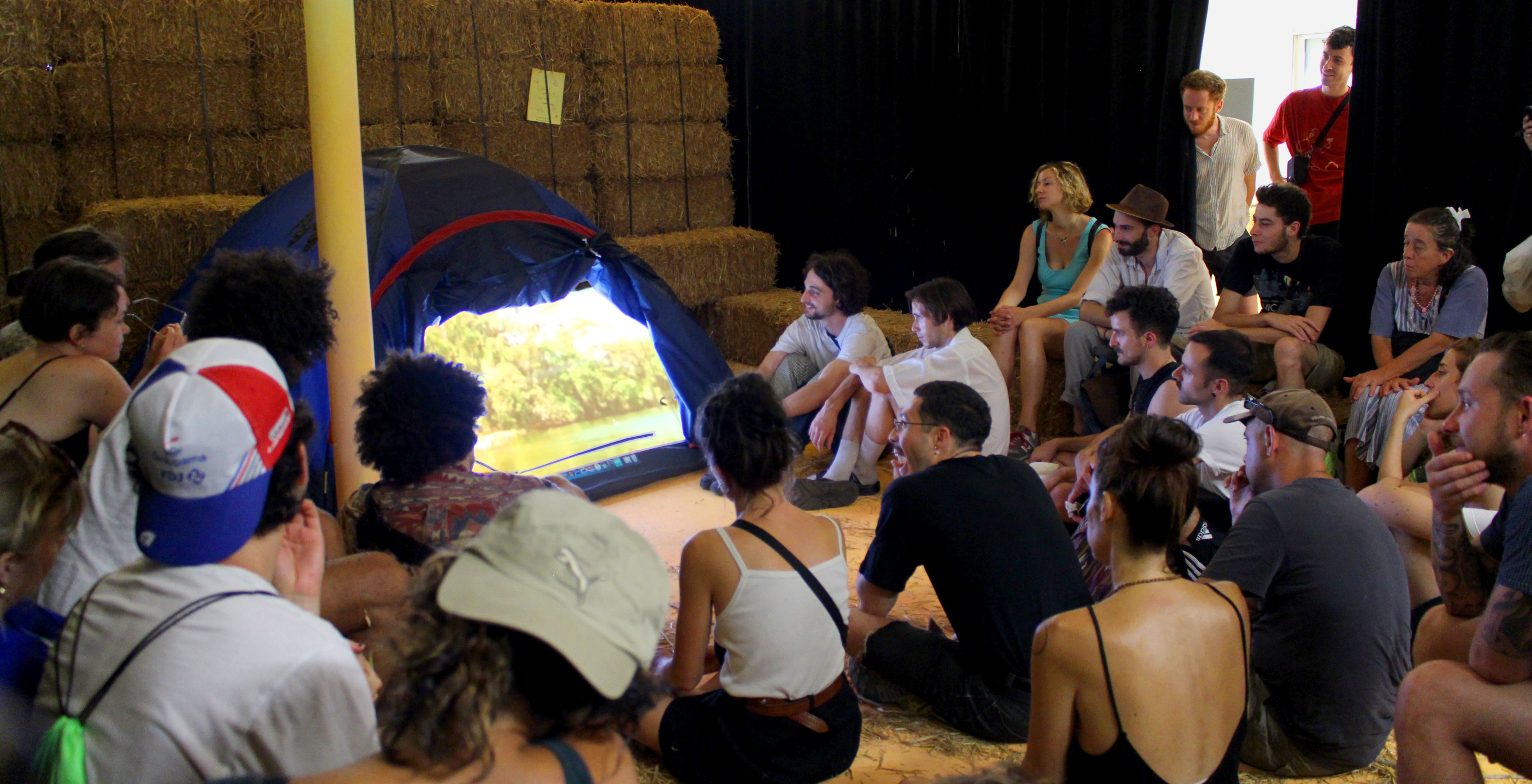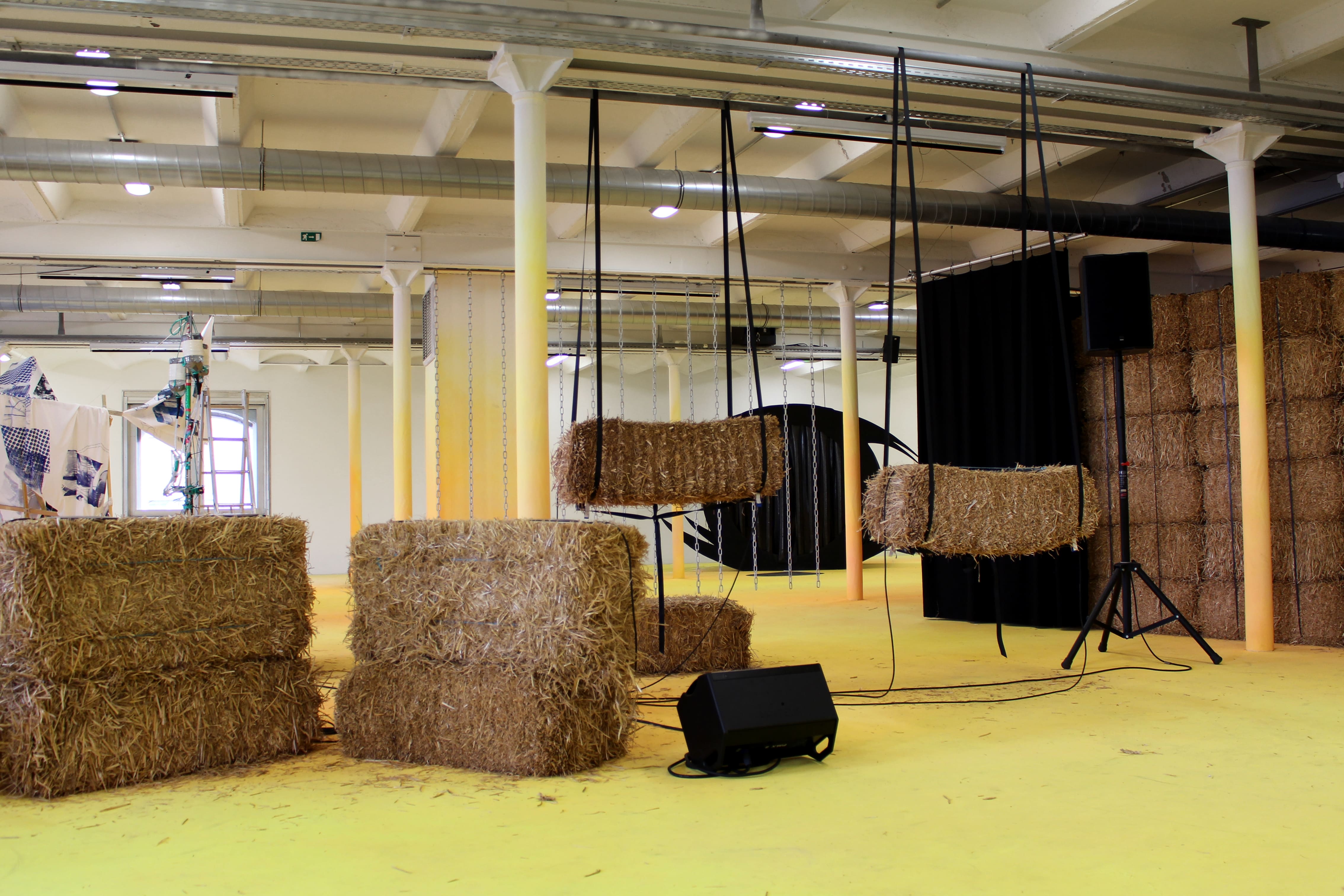 Champ Döner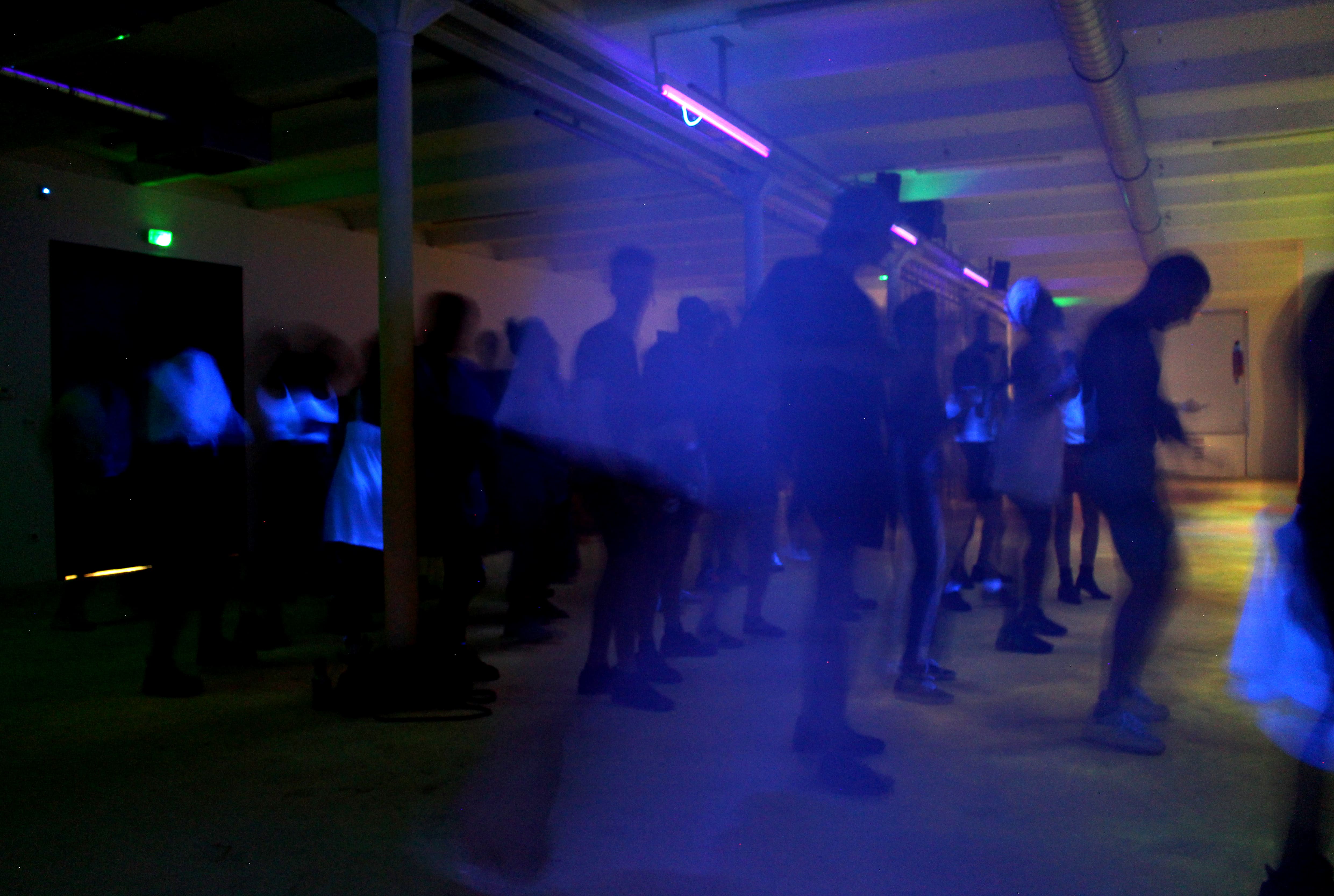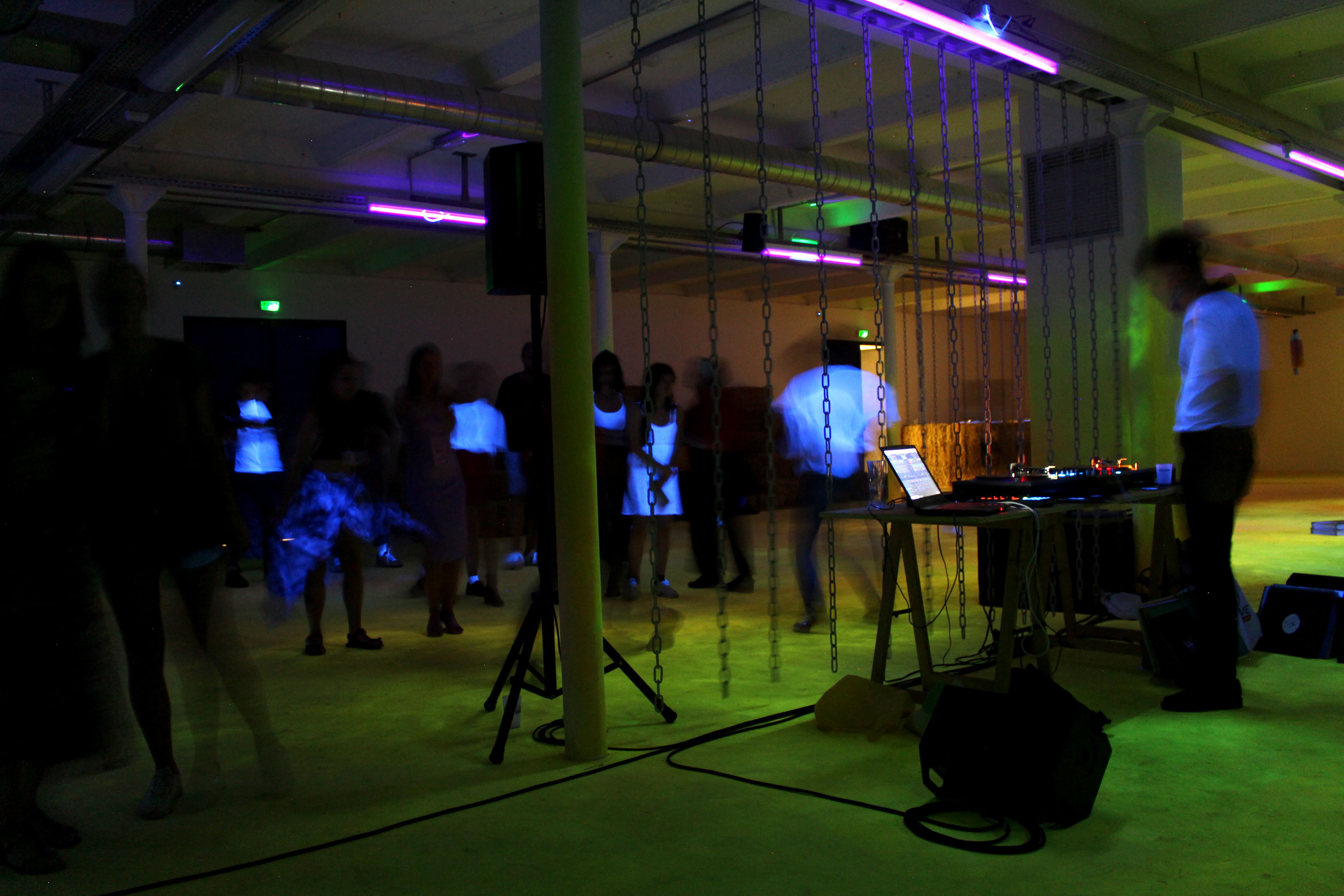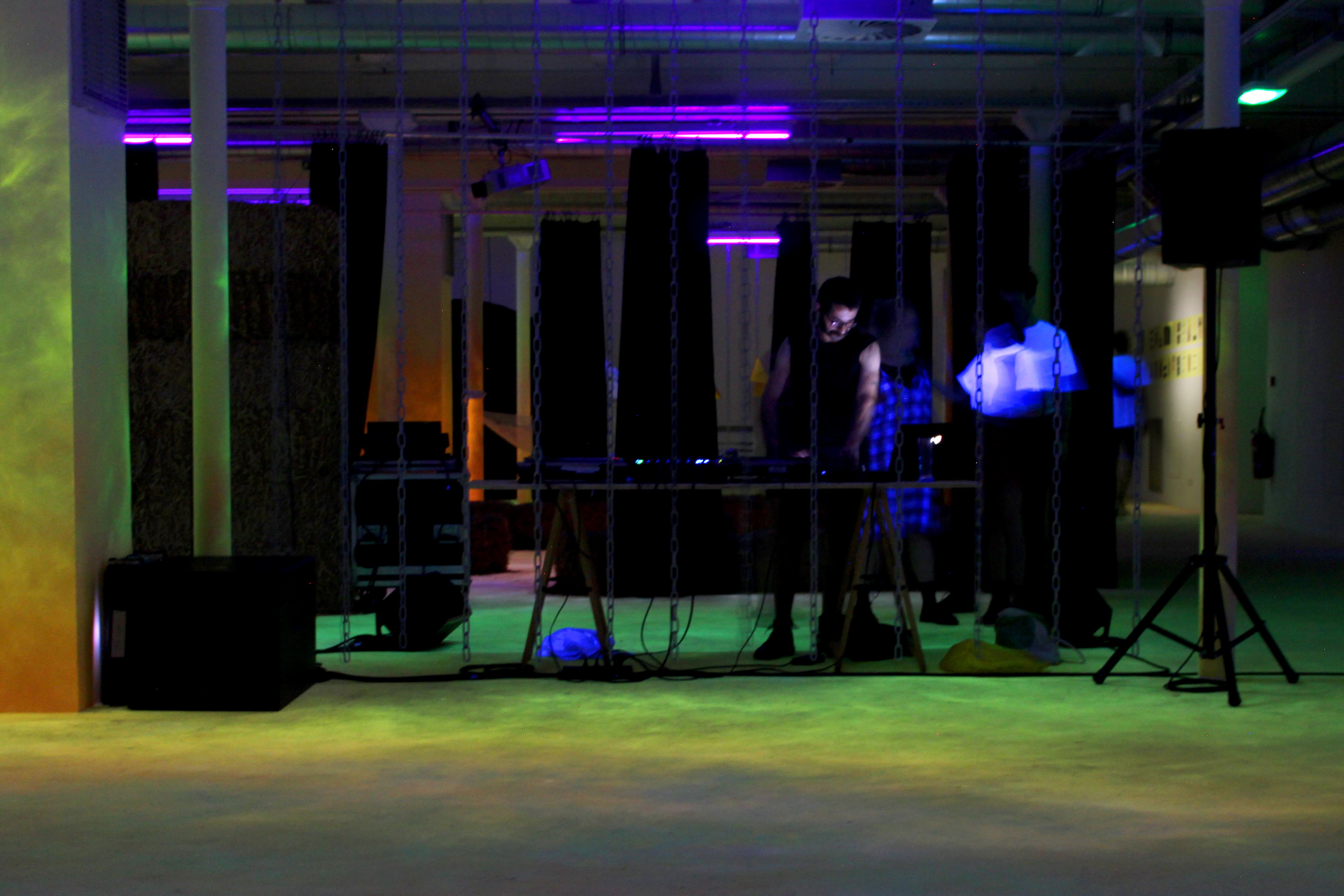 Fusion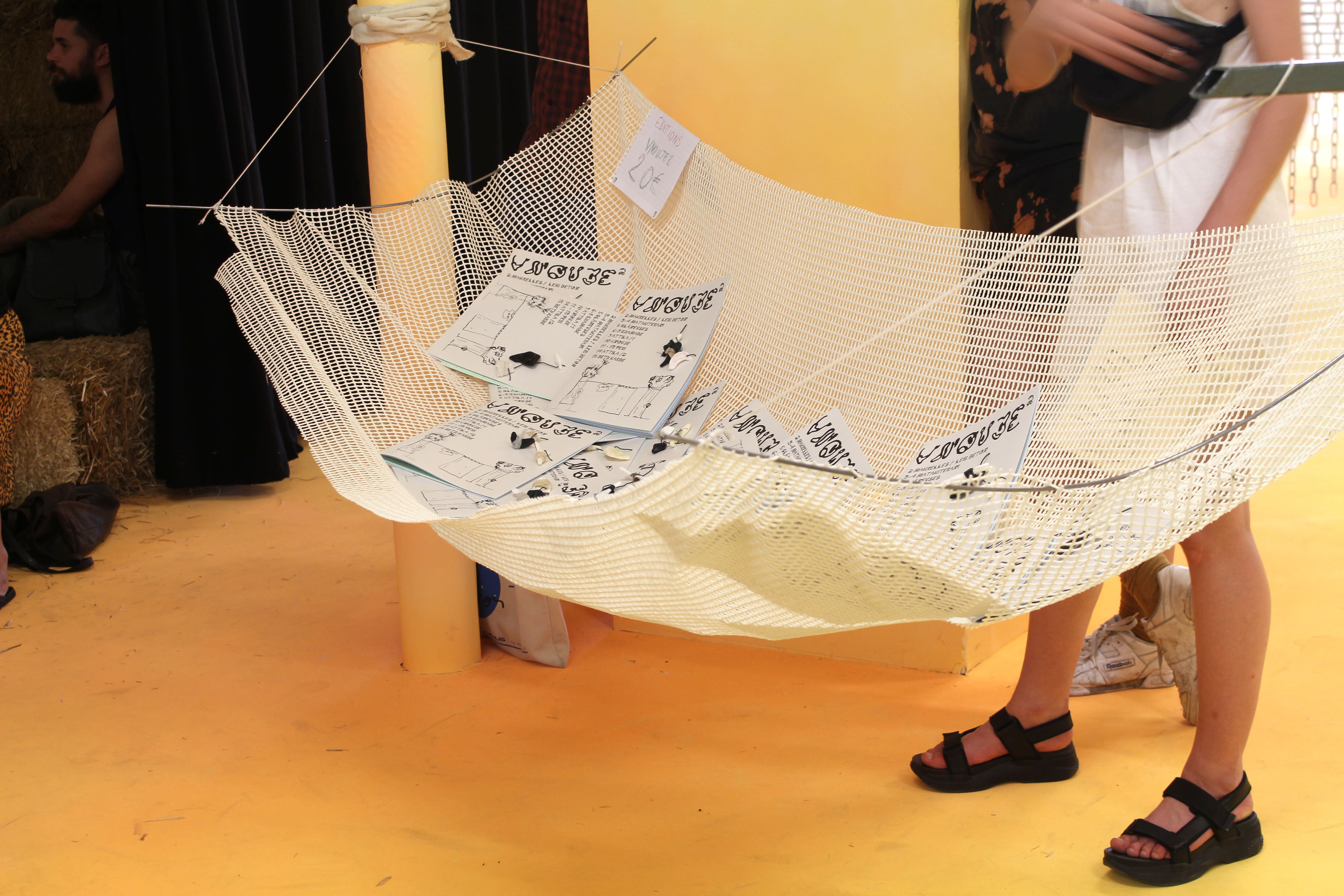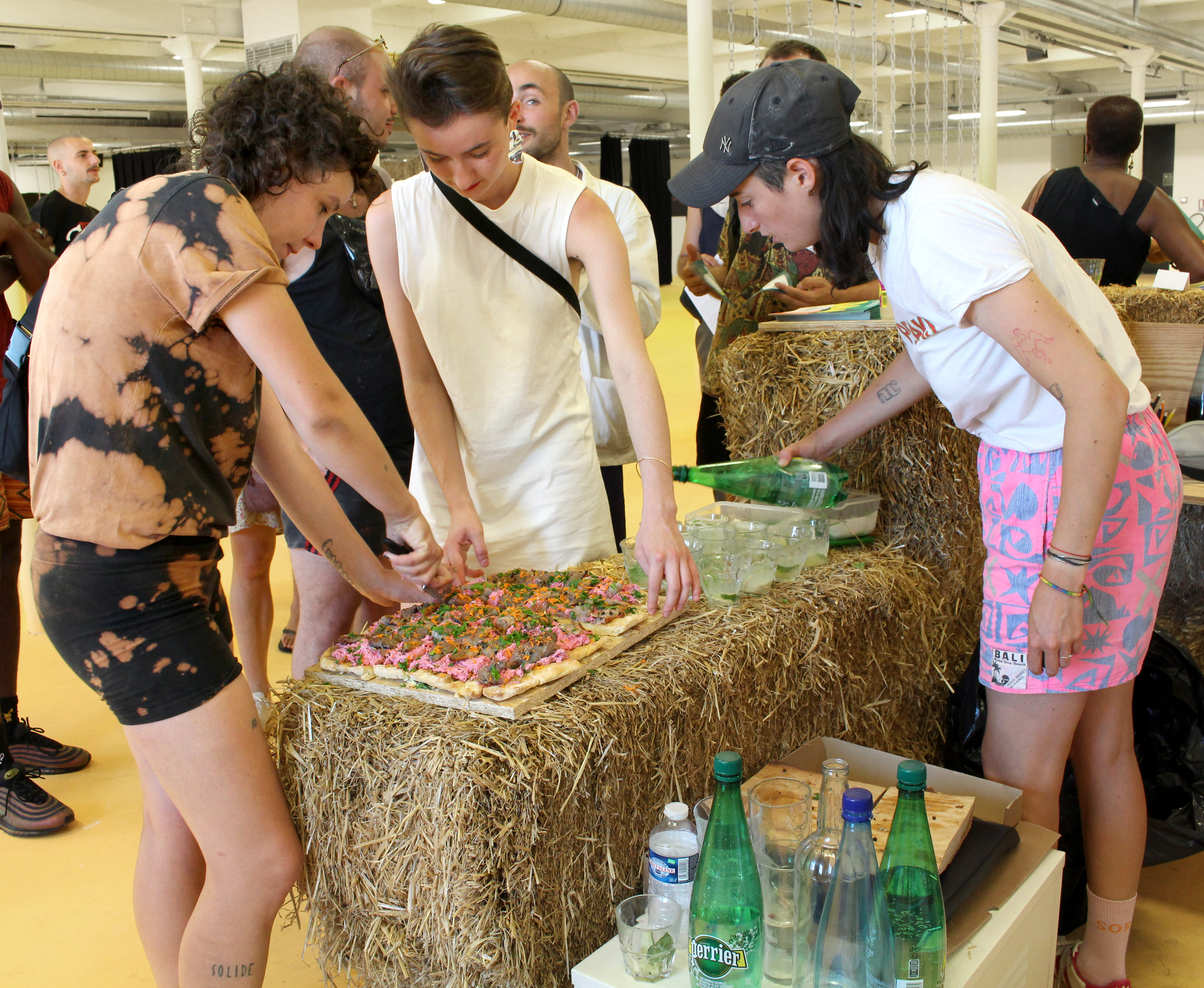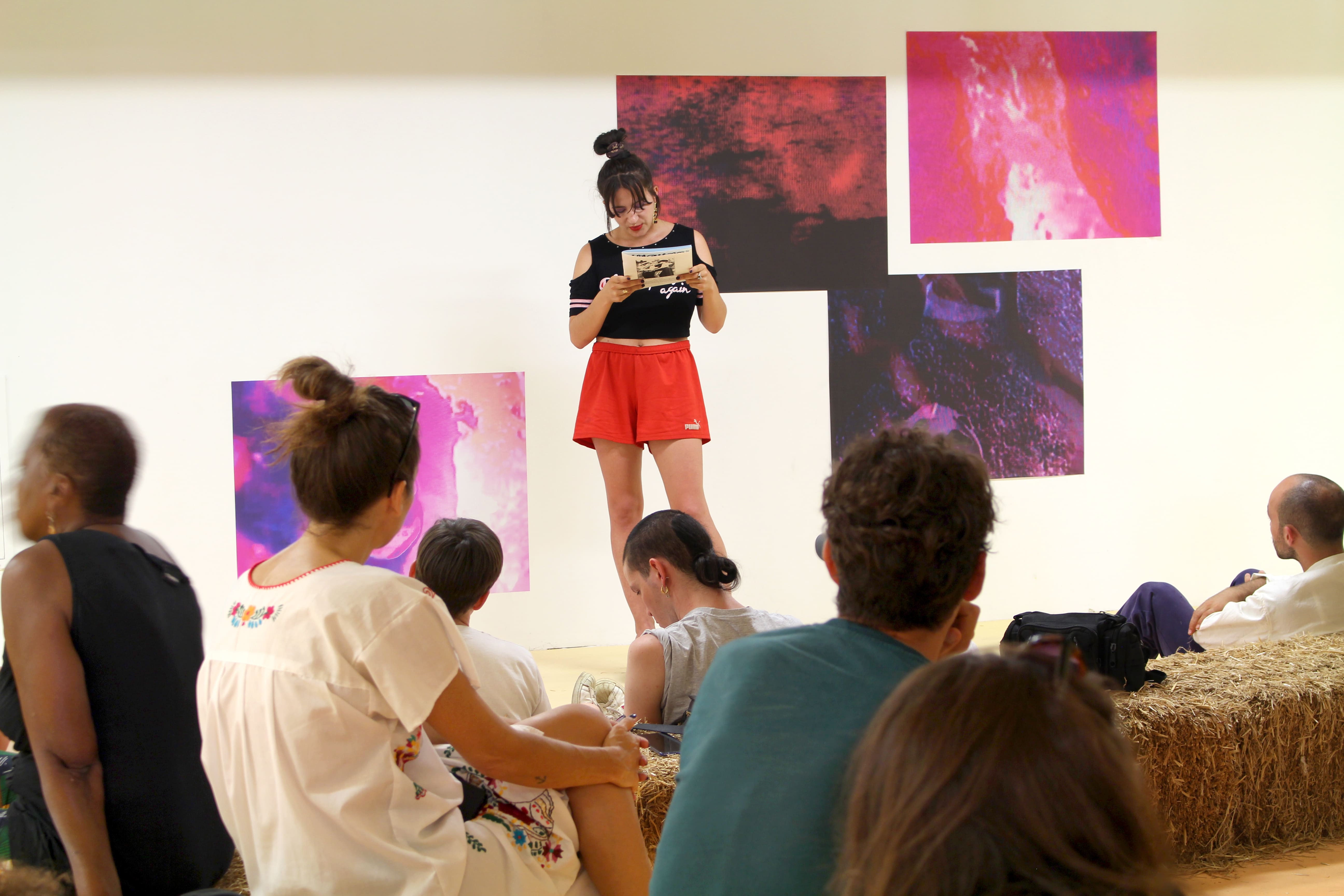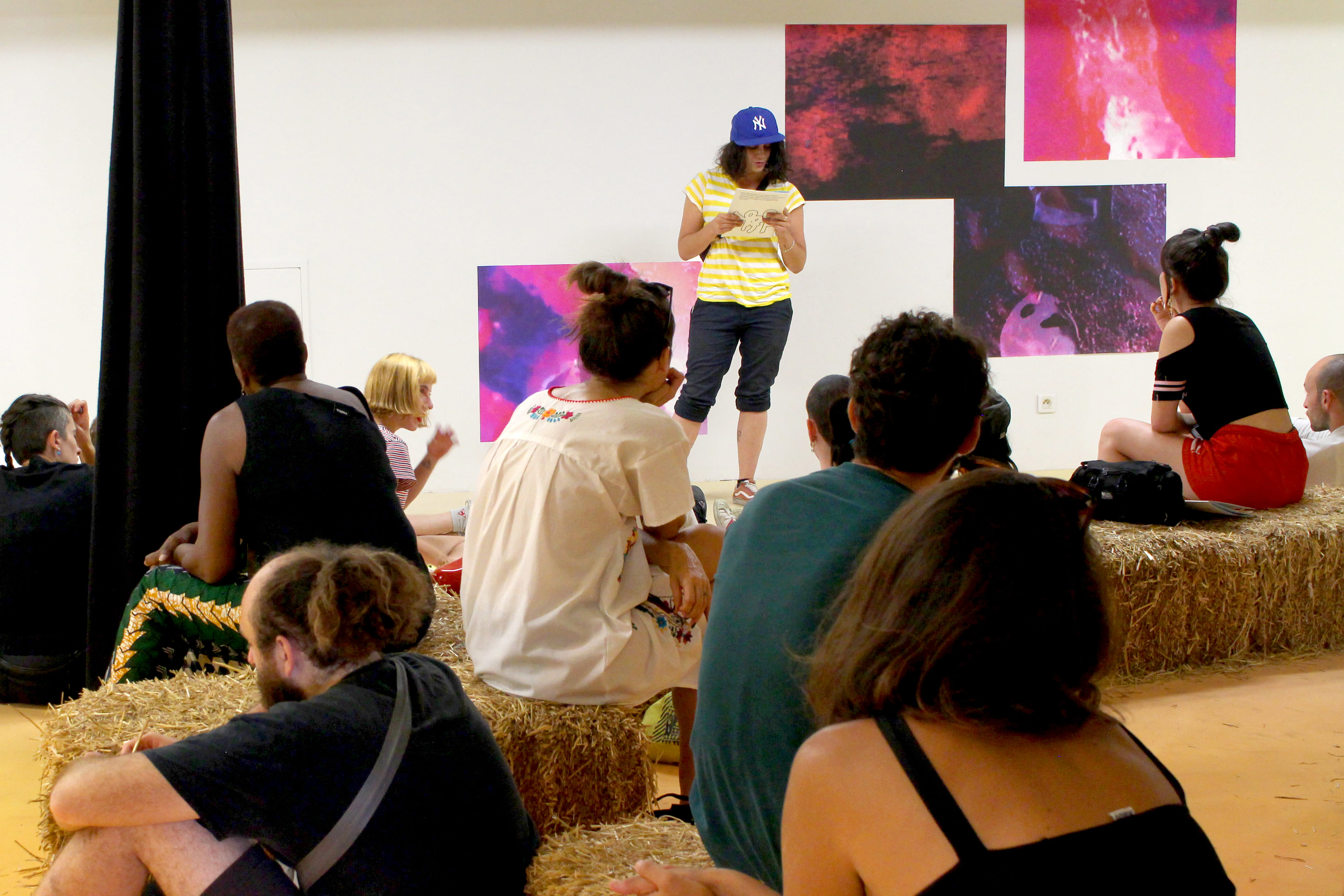 Belsunce Projects feat Dambi Kim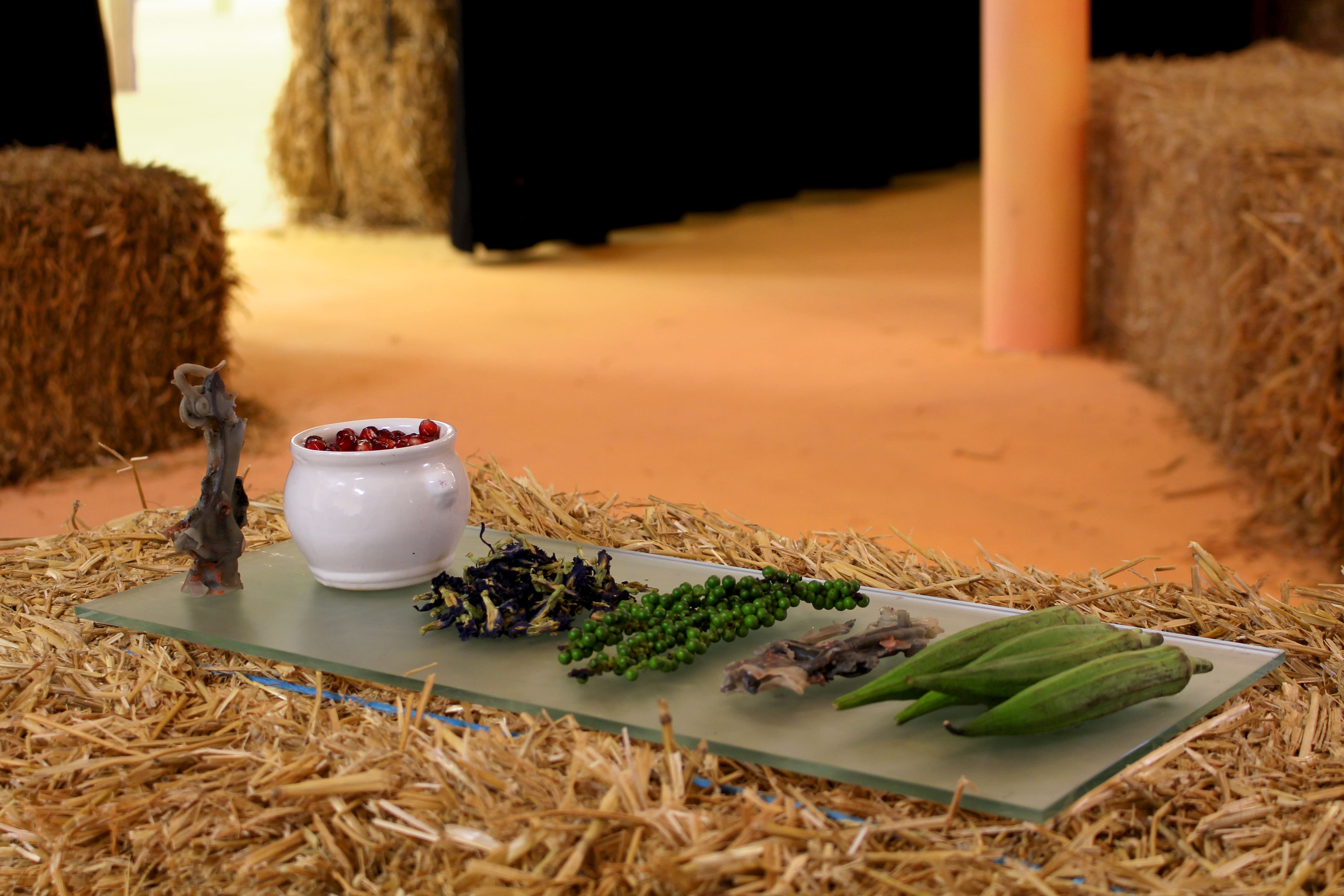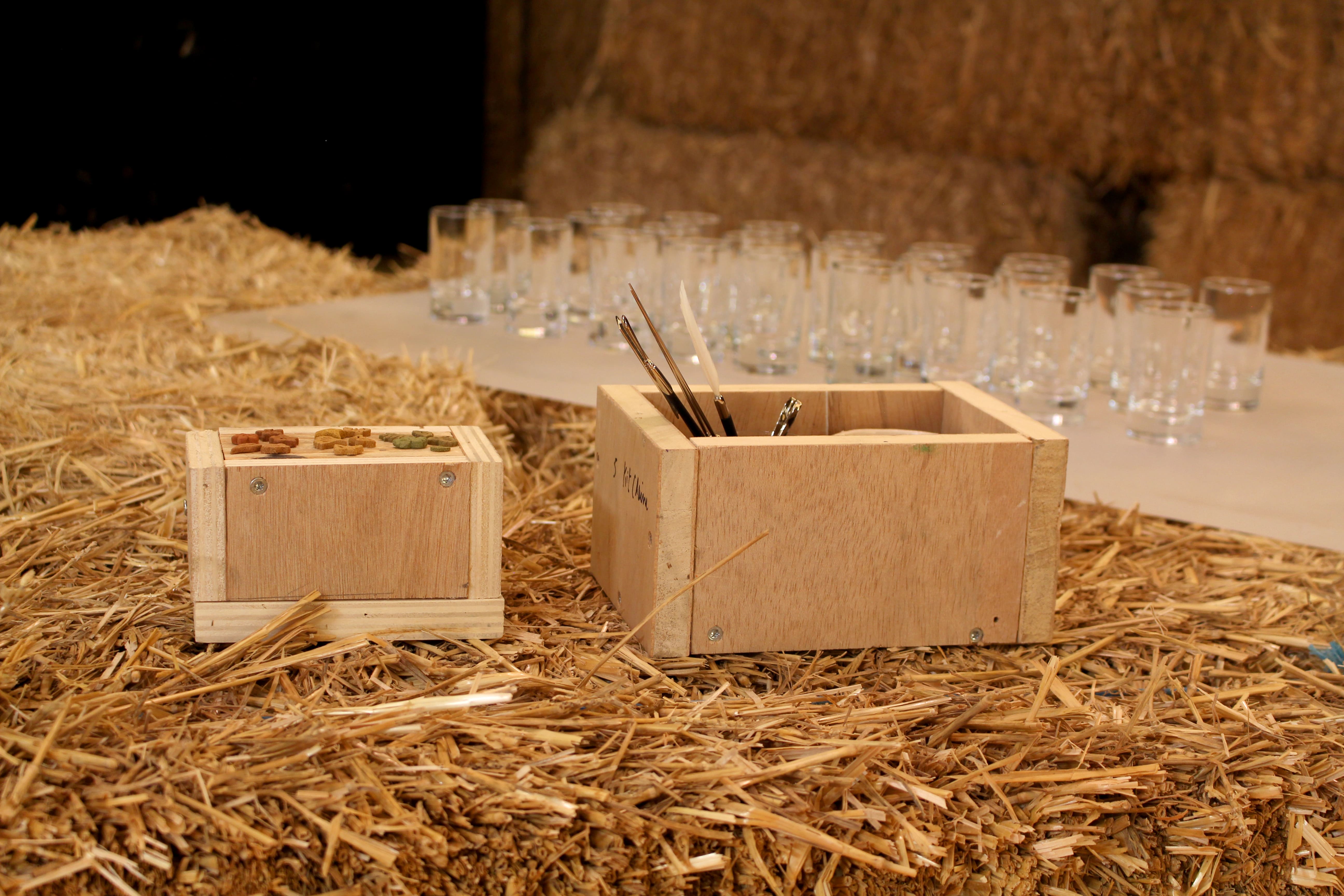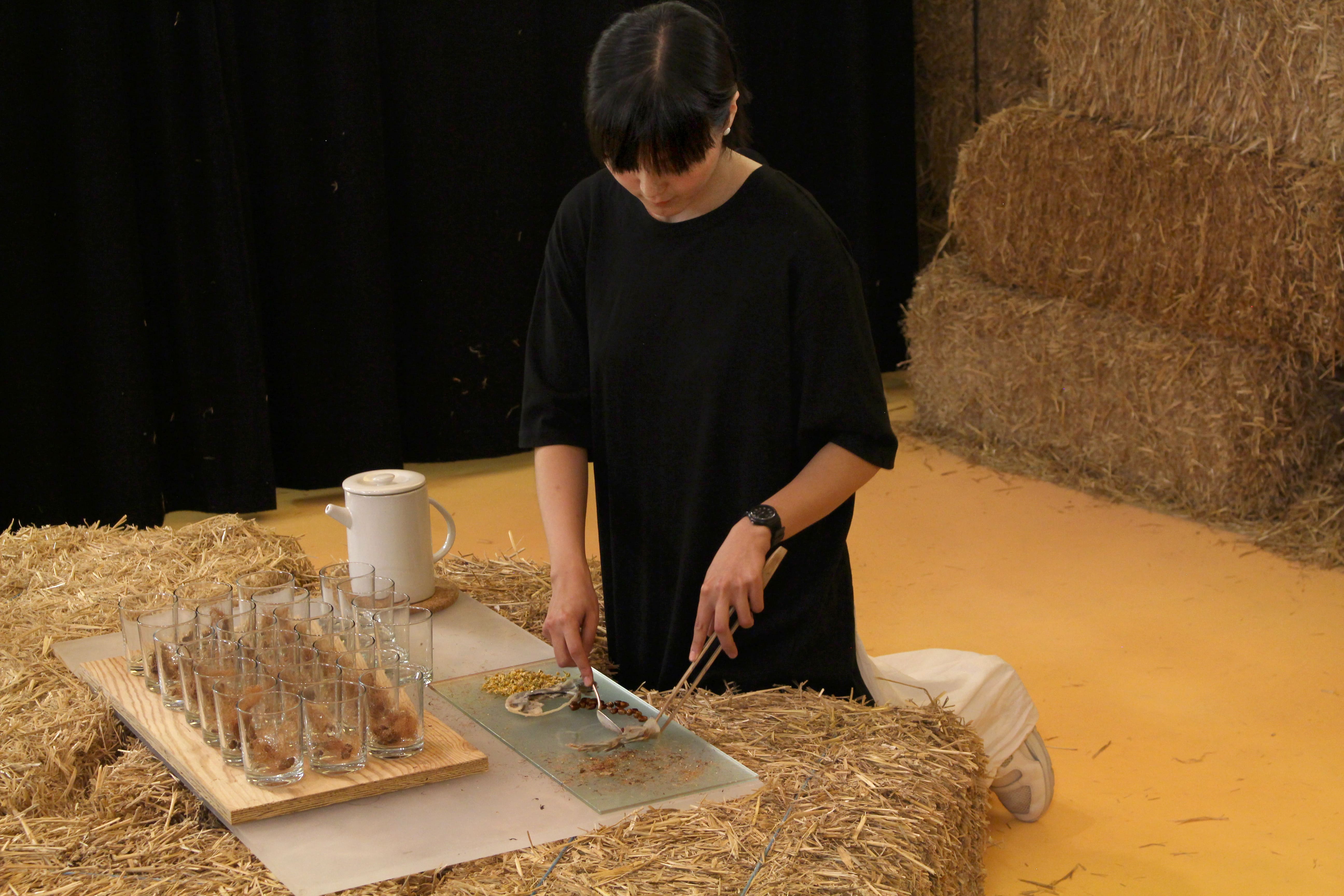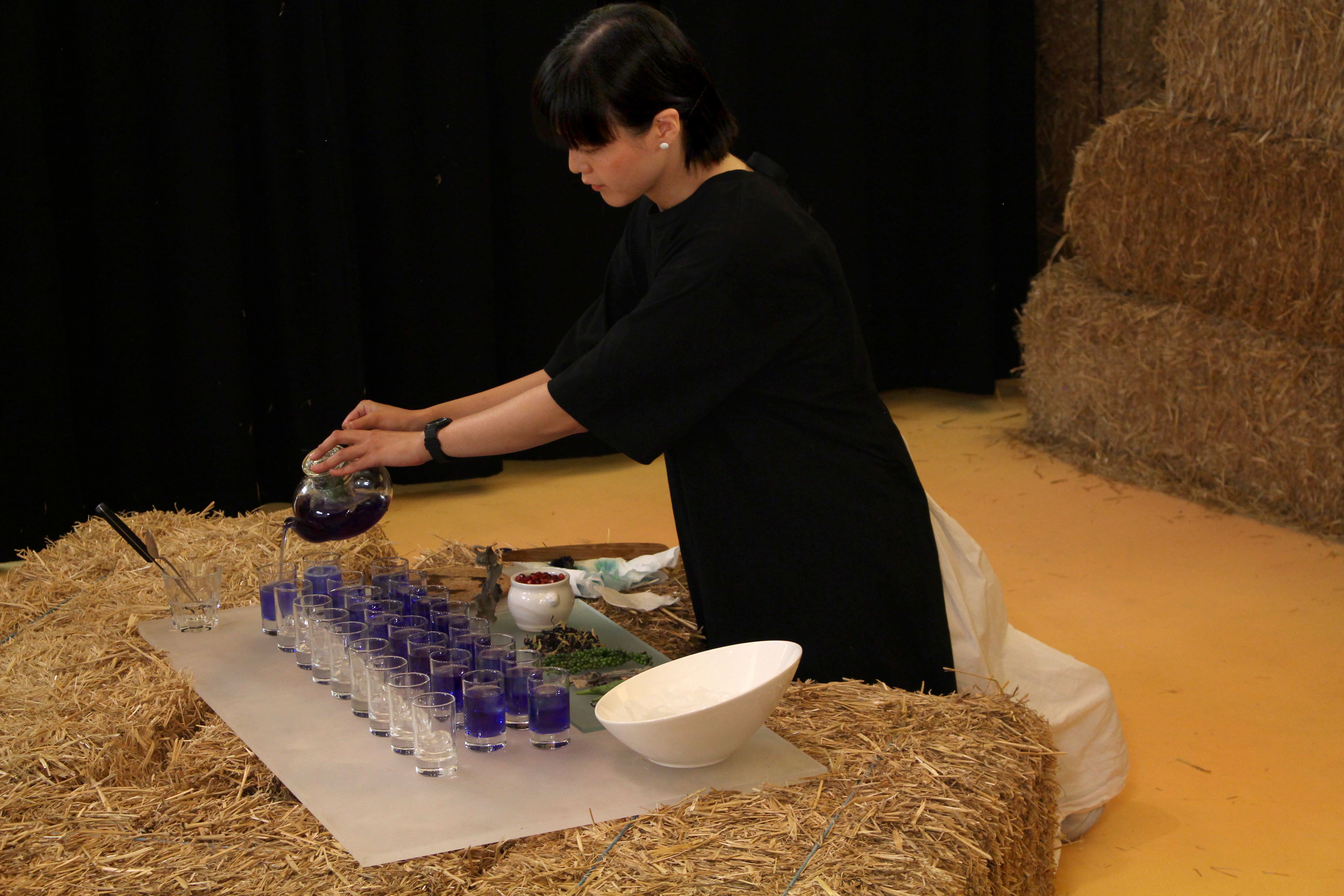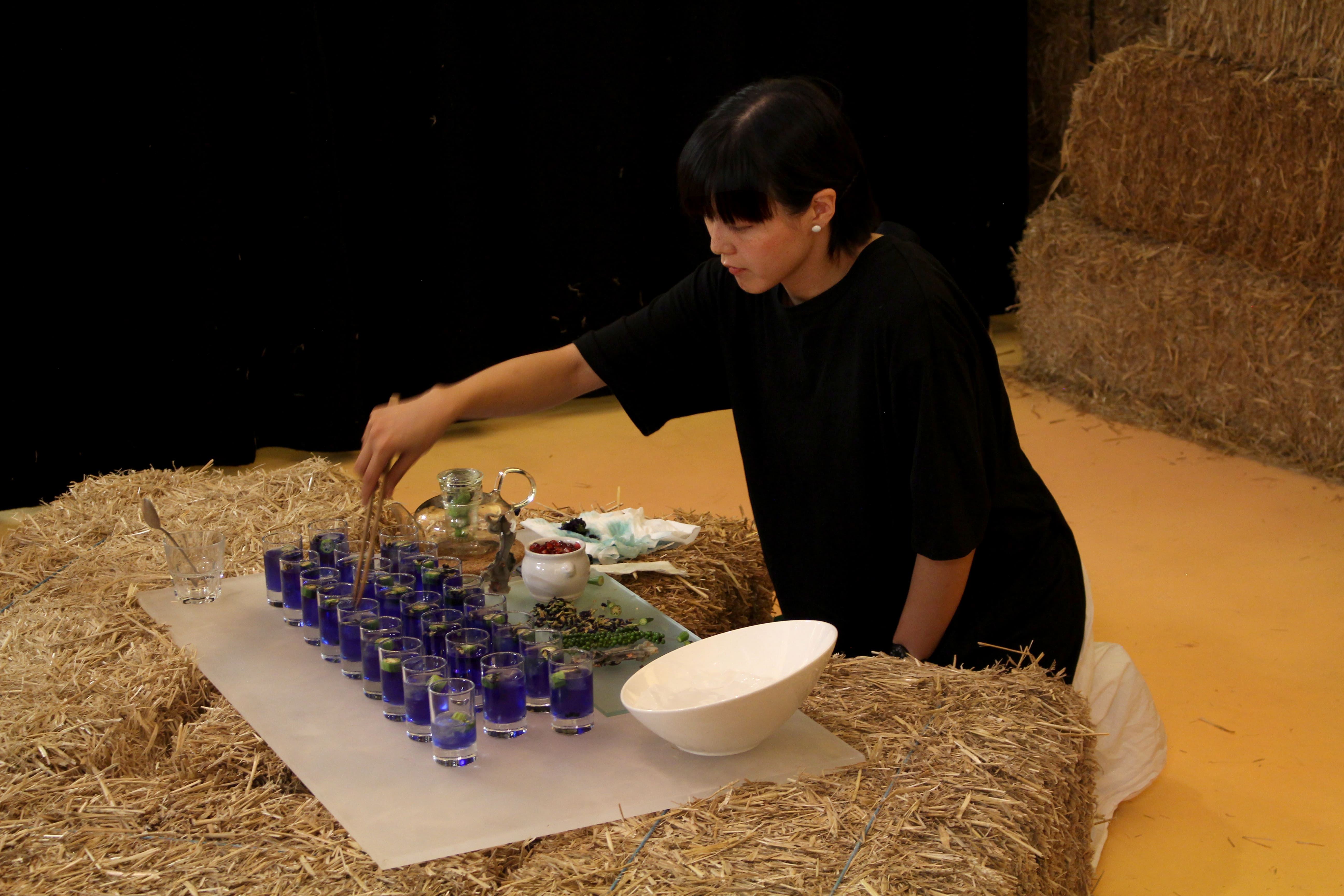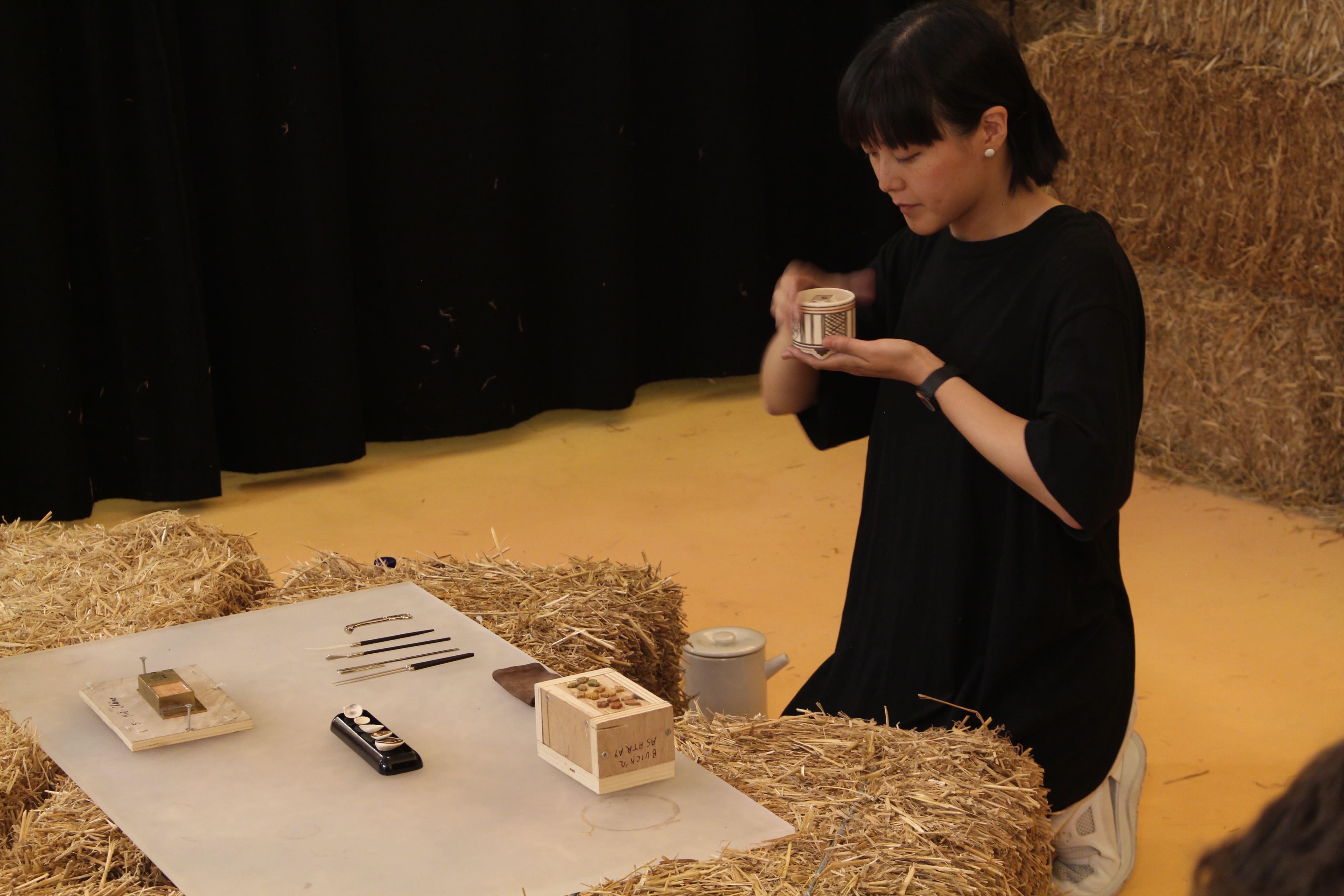 Belsunce Projects feat Jules Dumoulin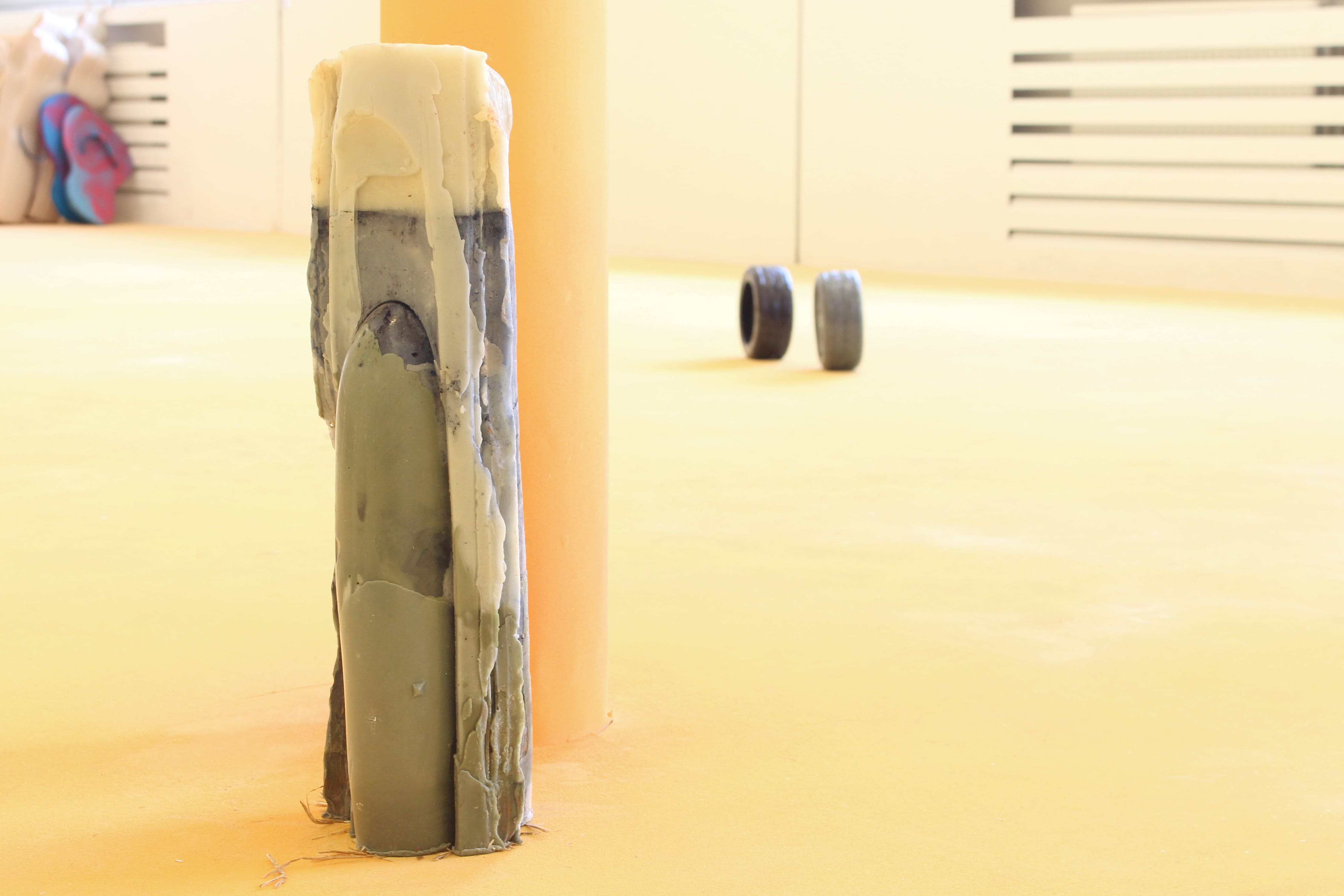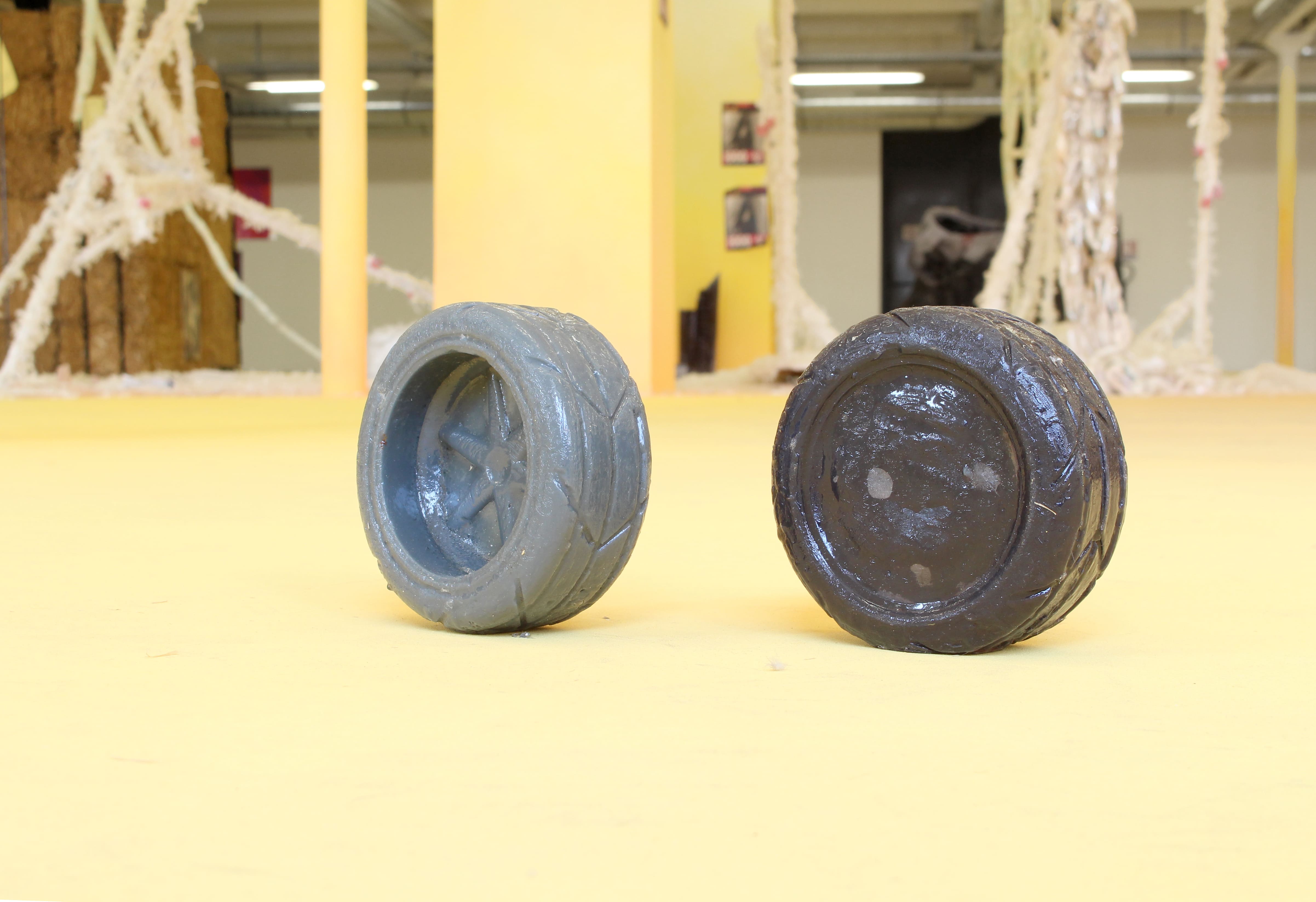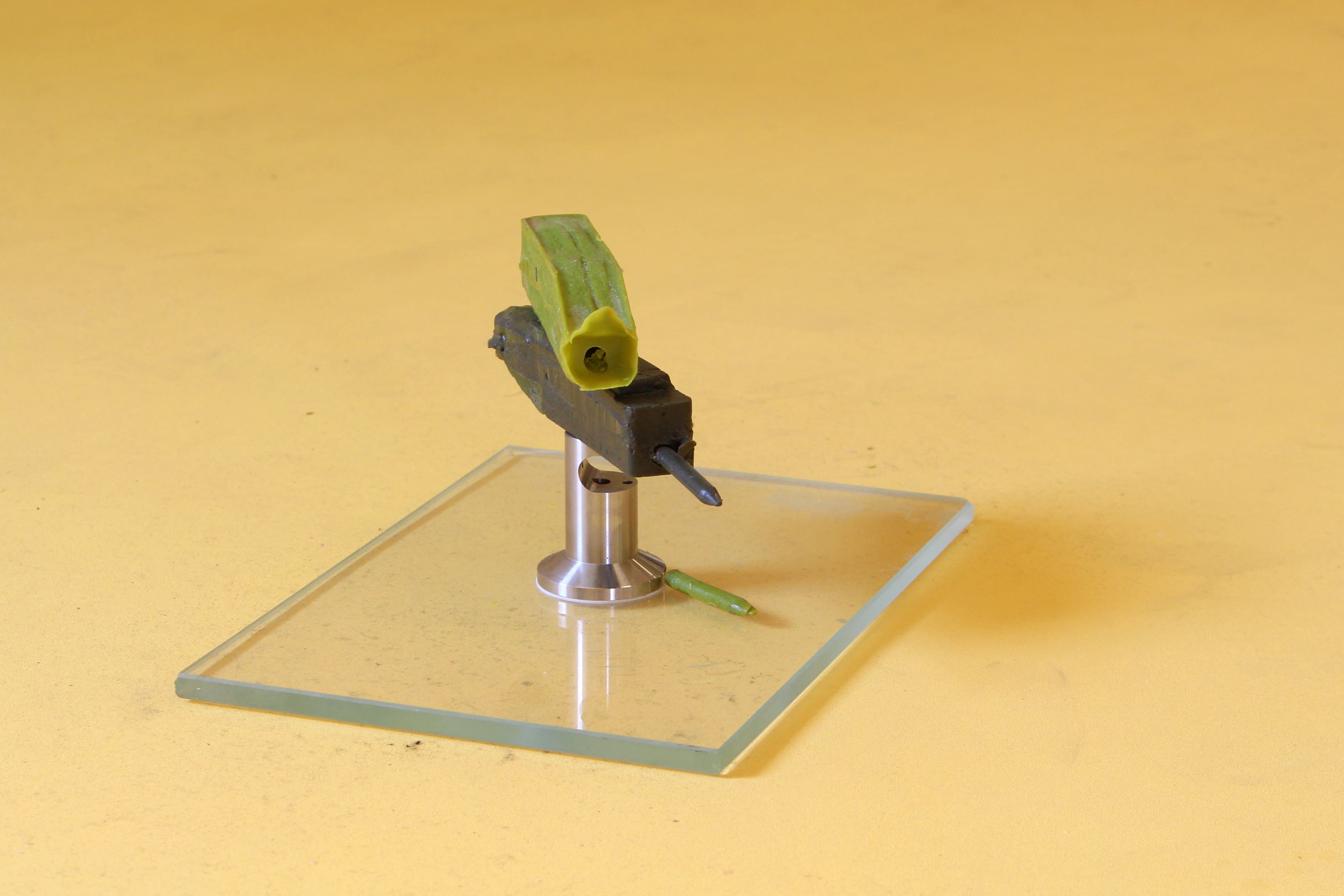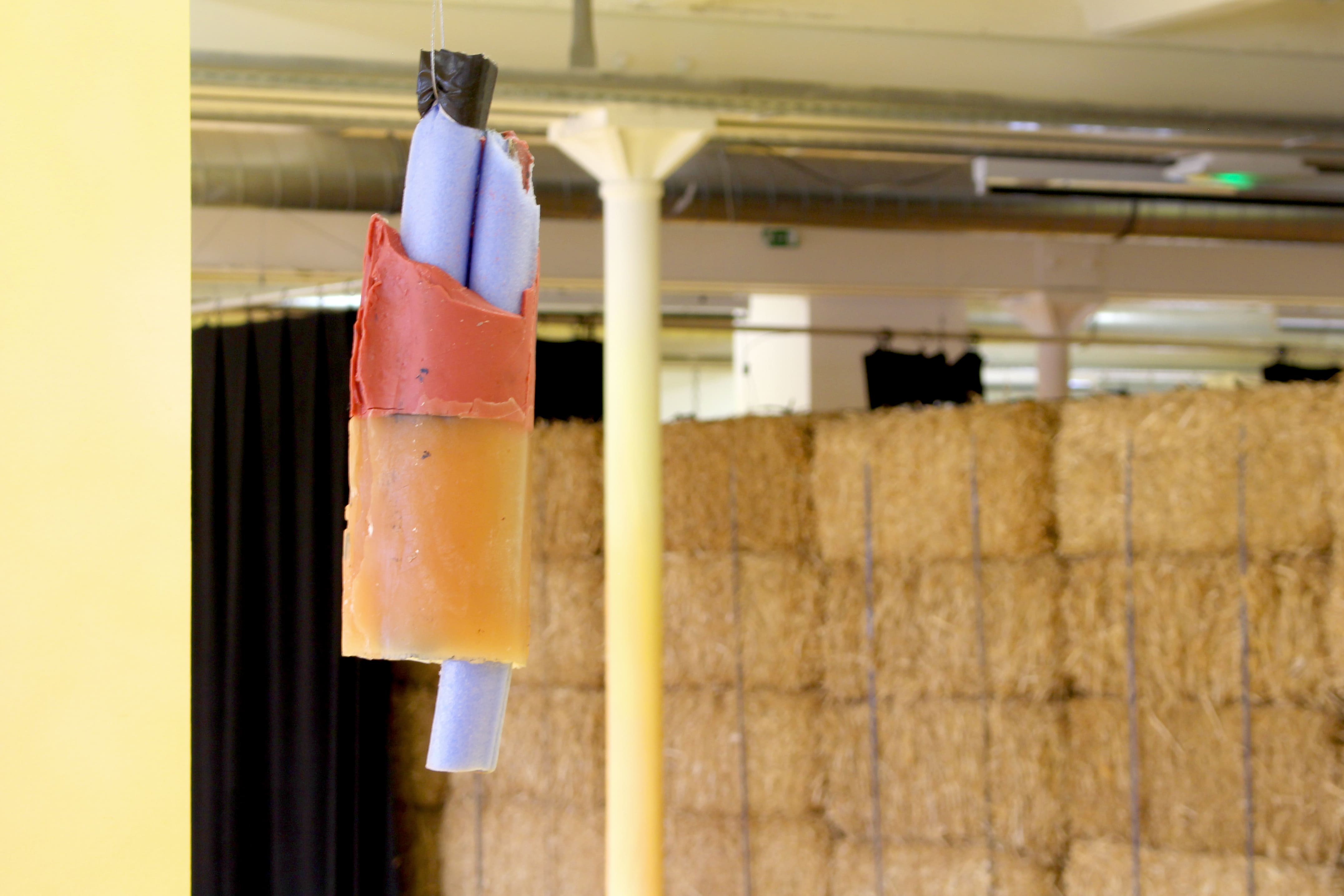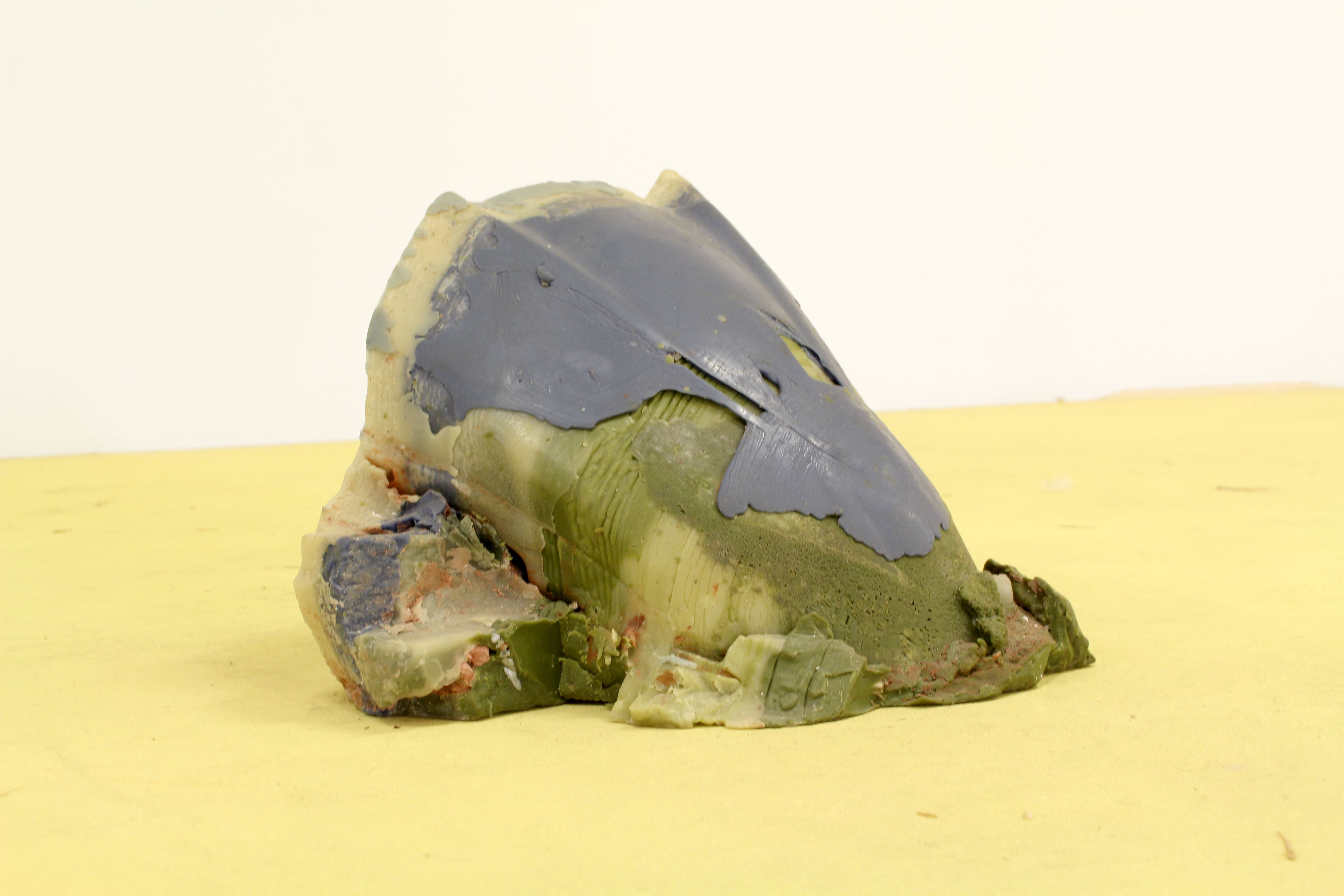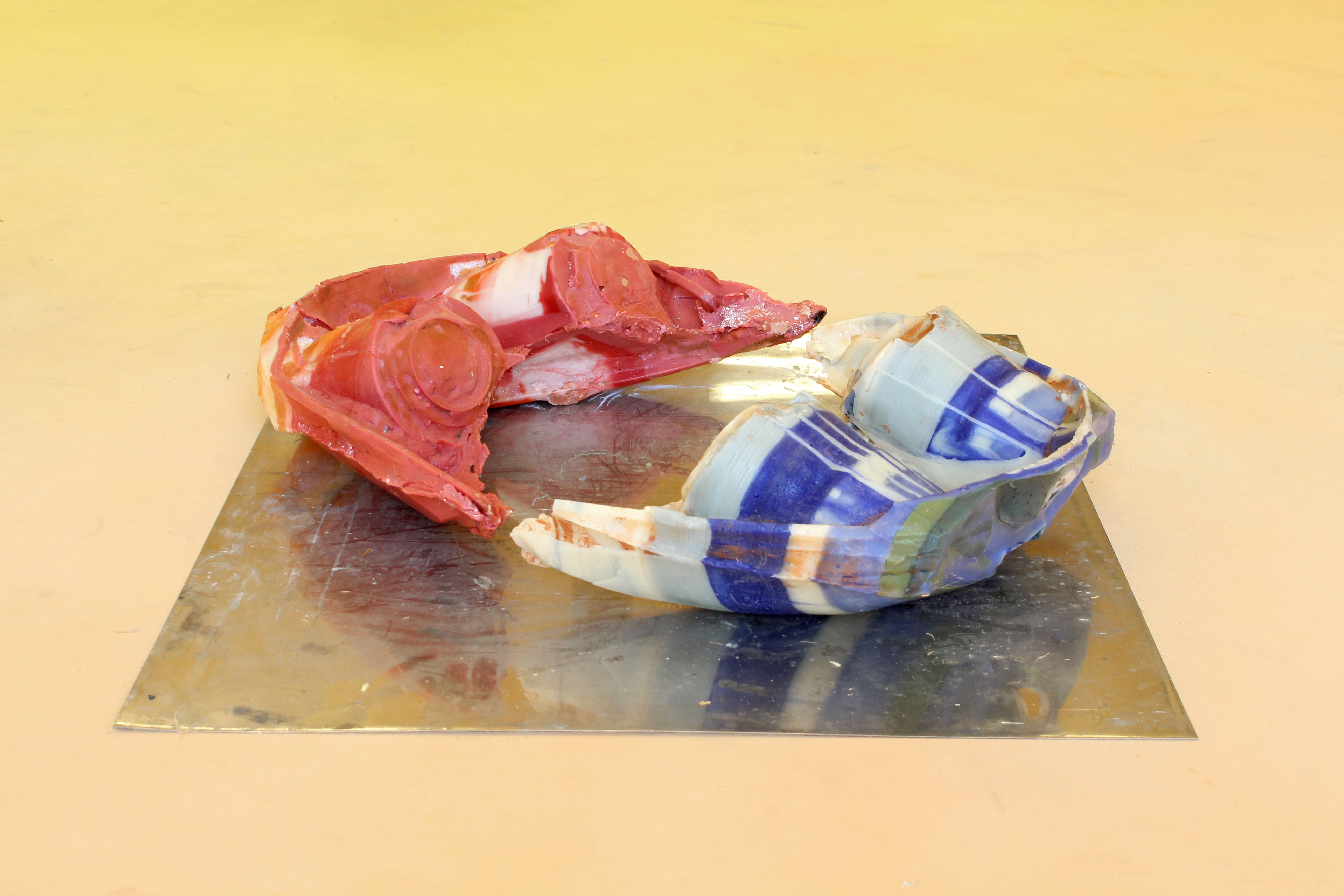 The Lonely Life Lovers Club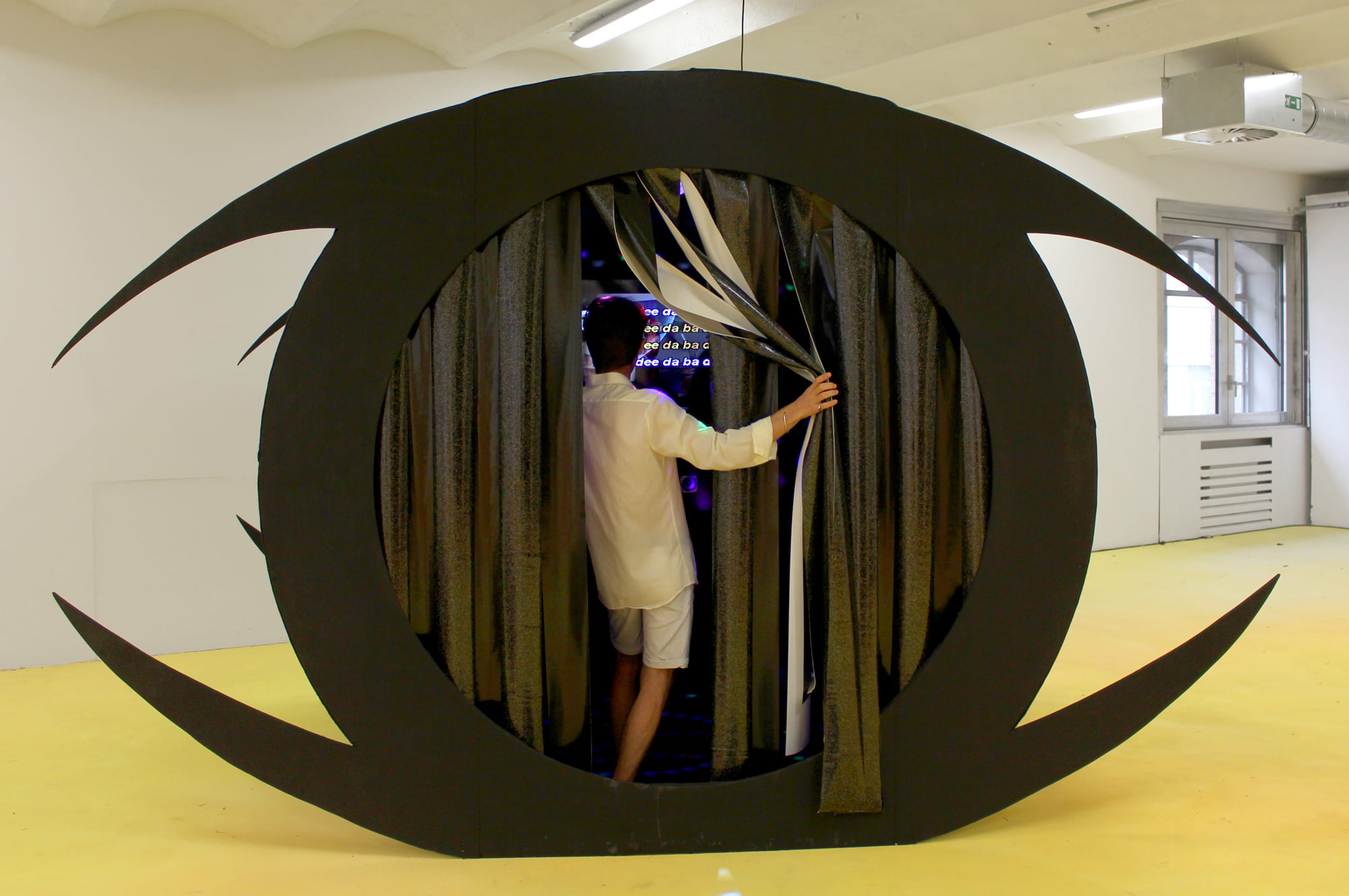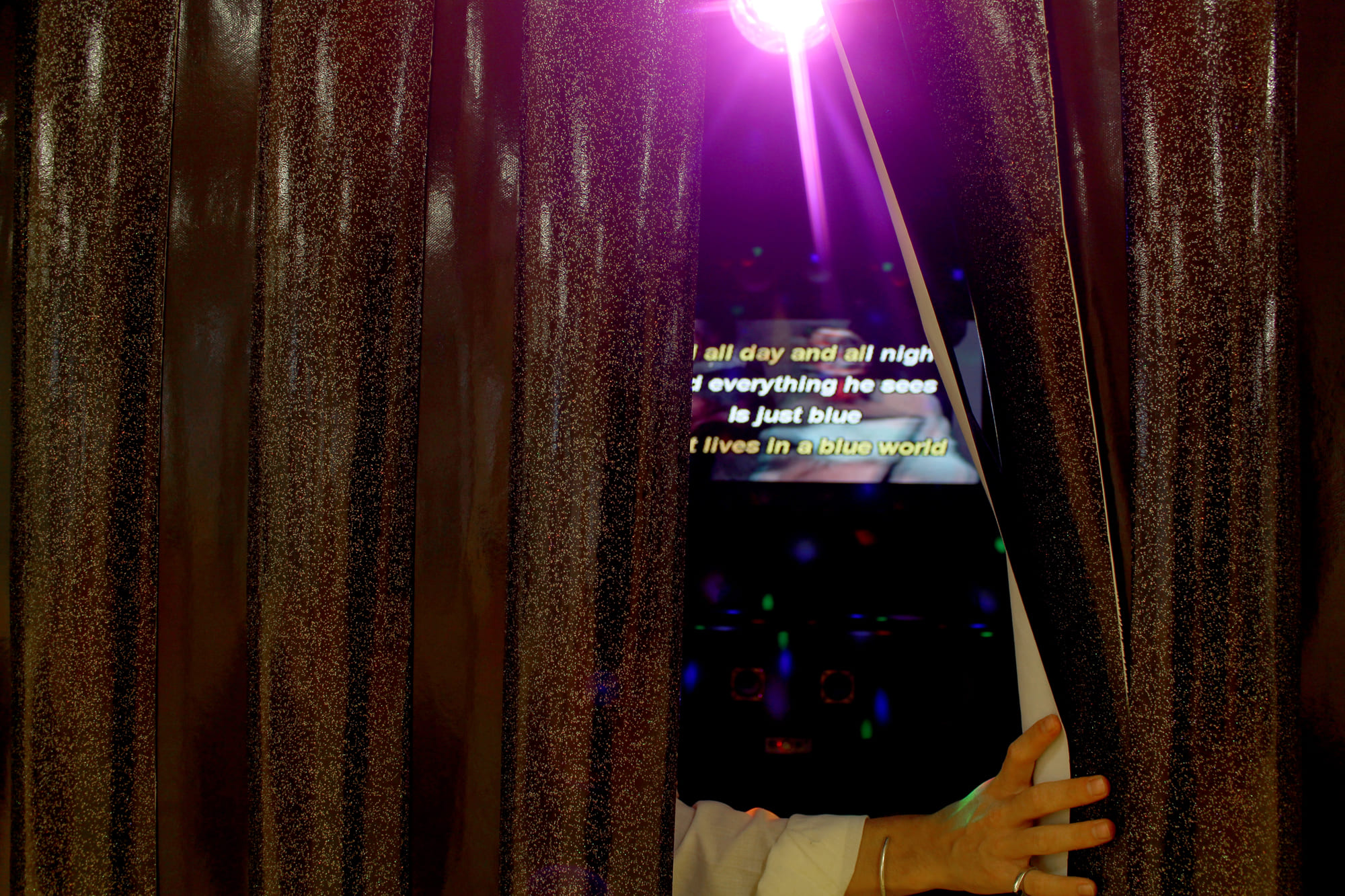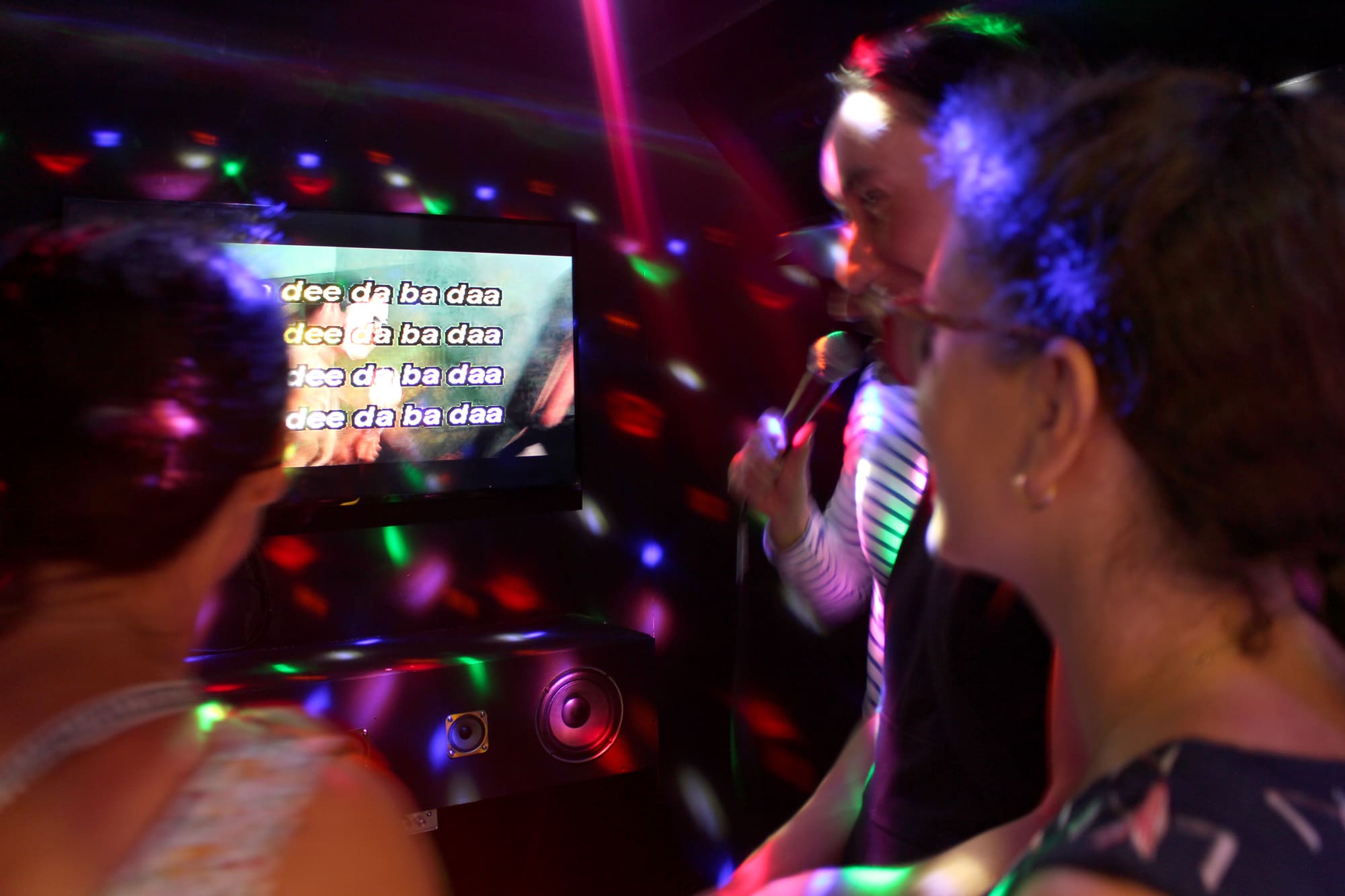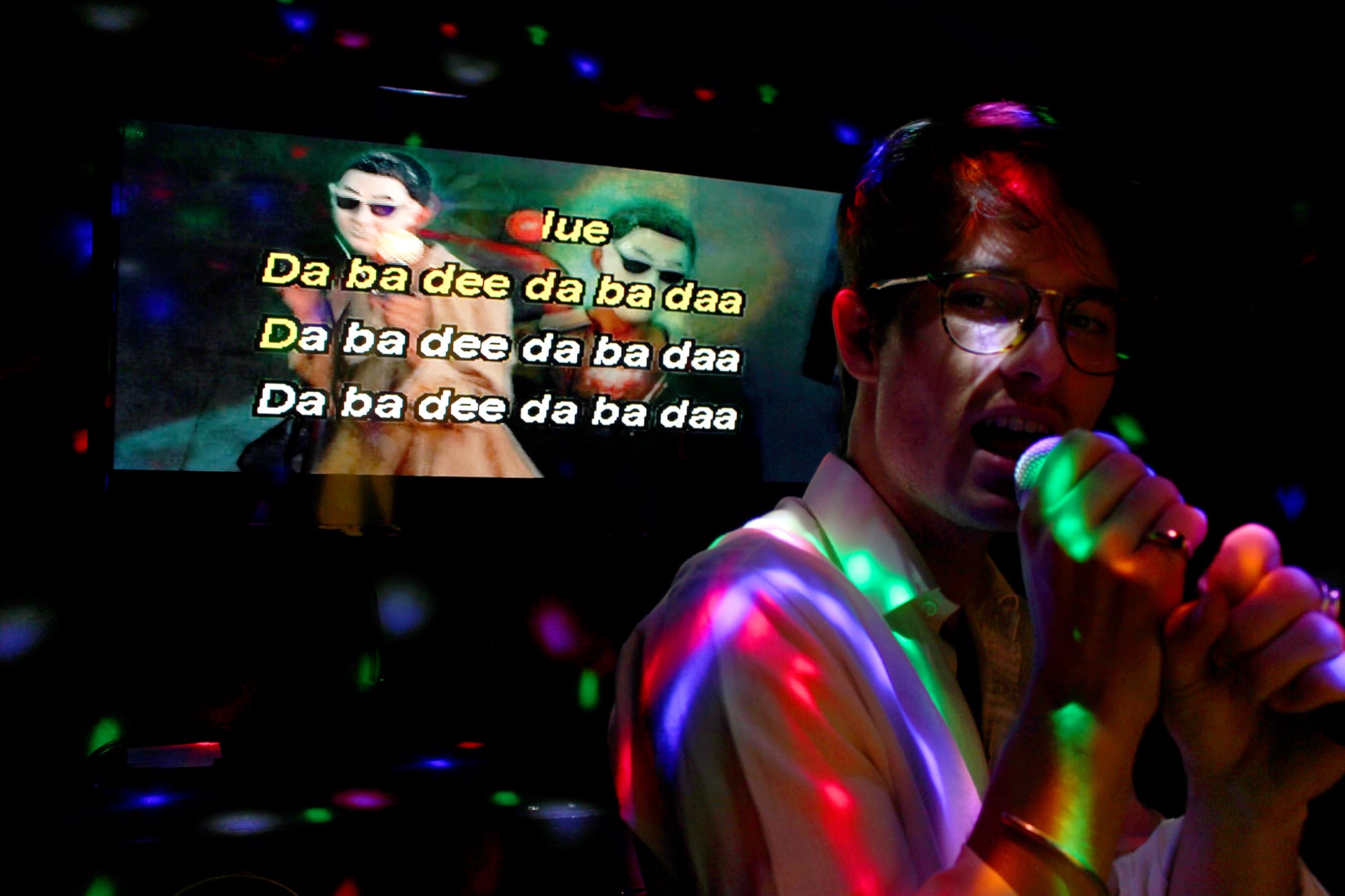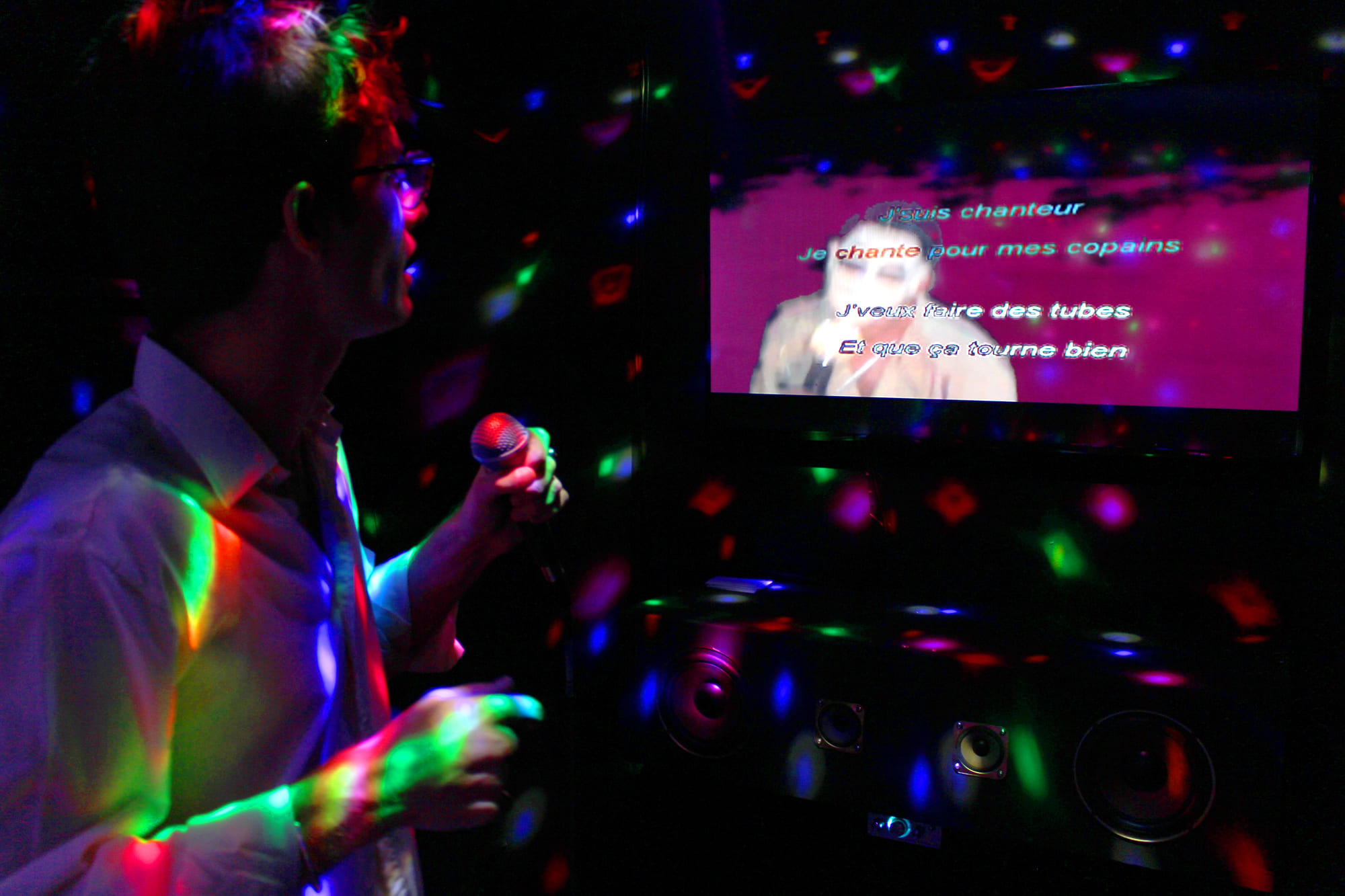 Le MUFF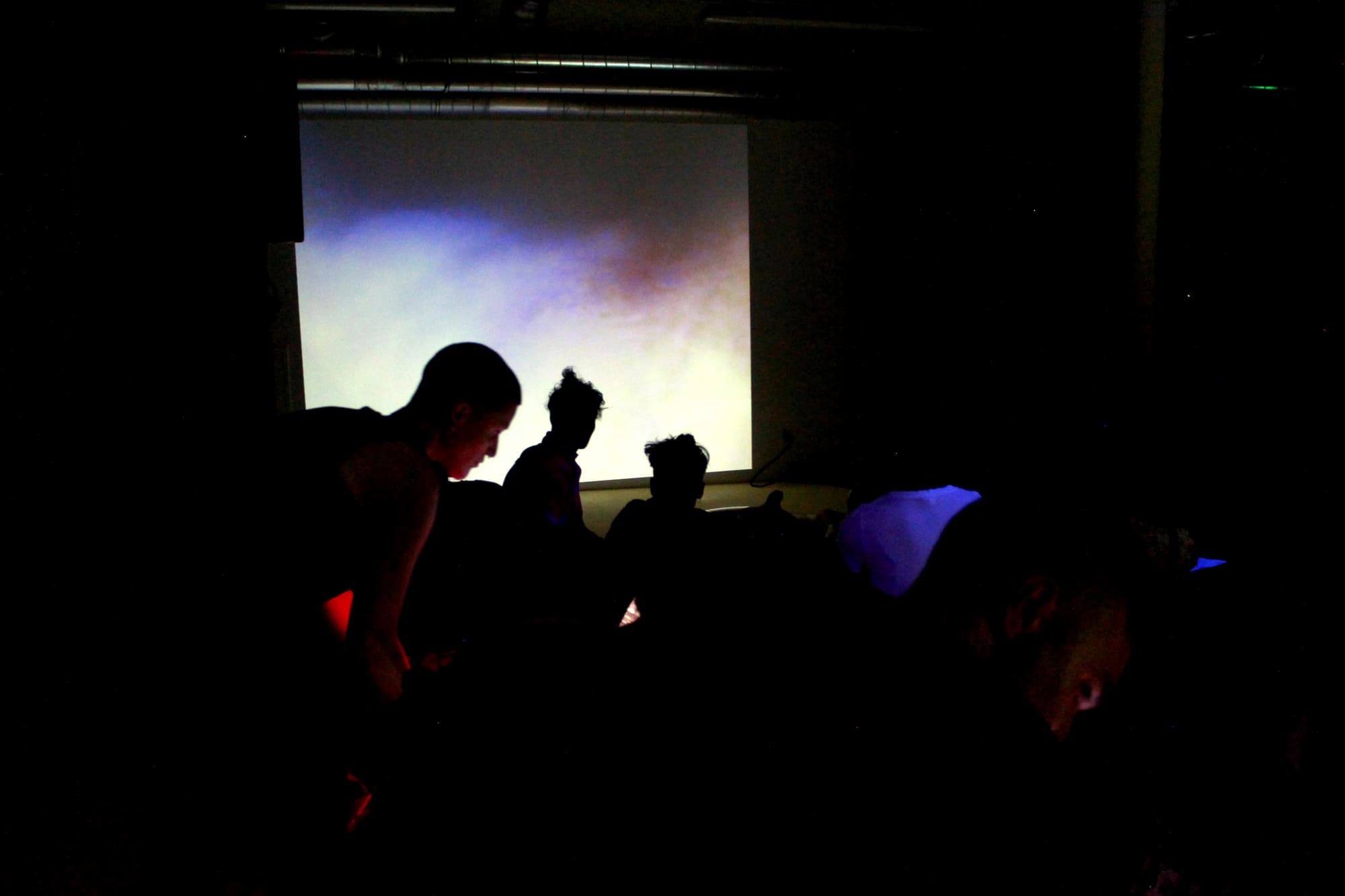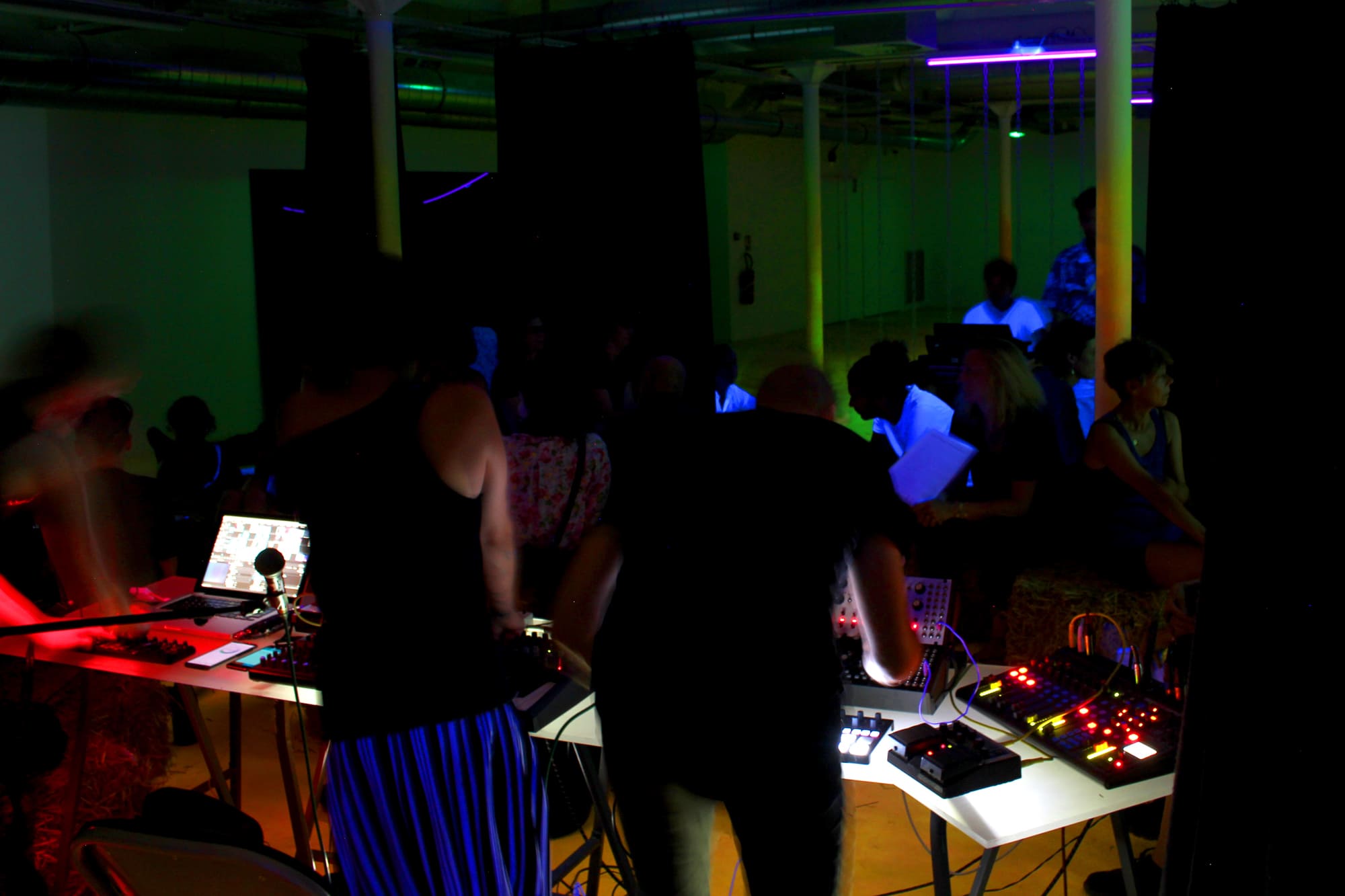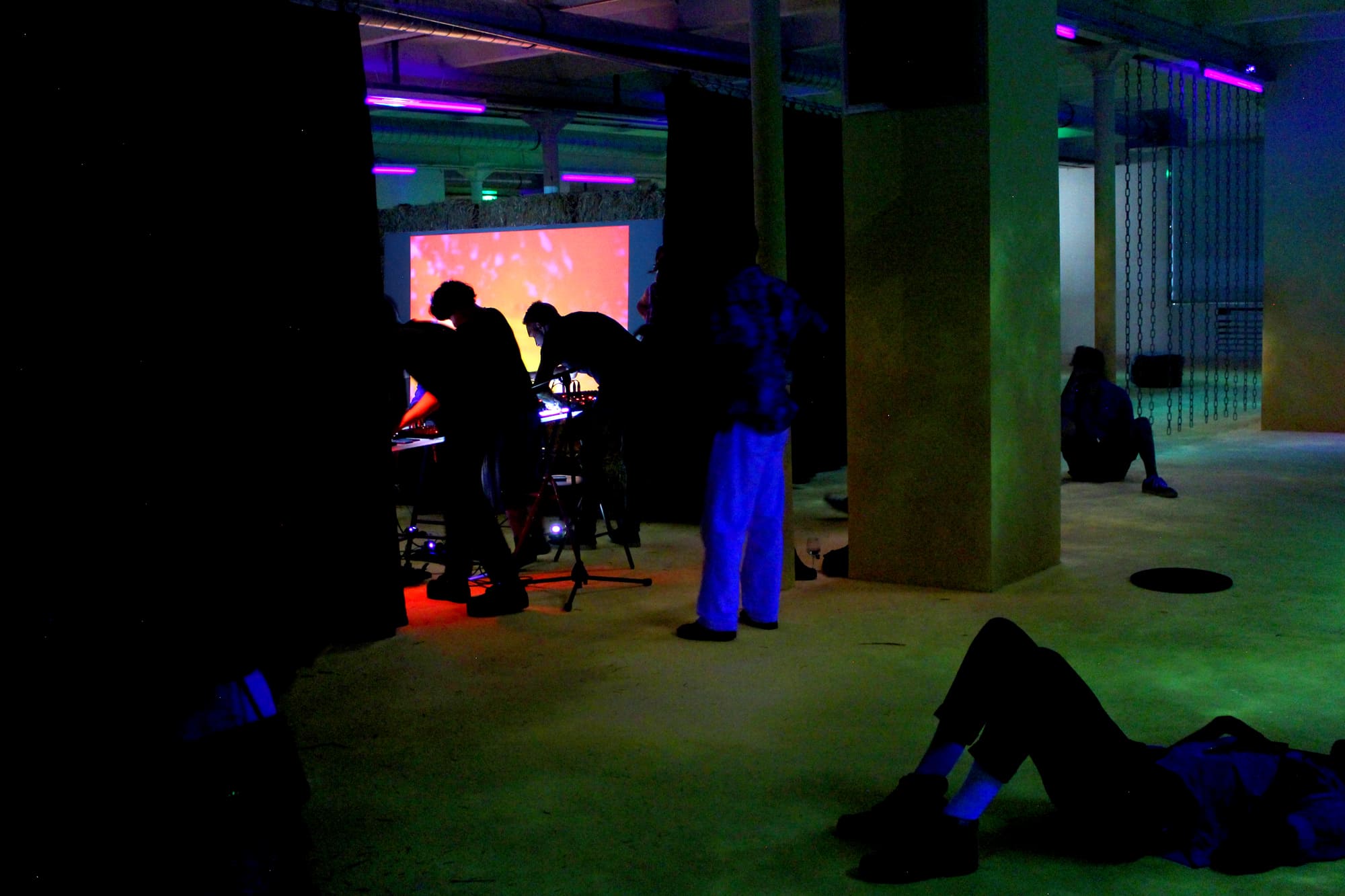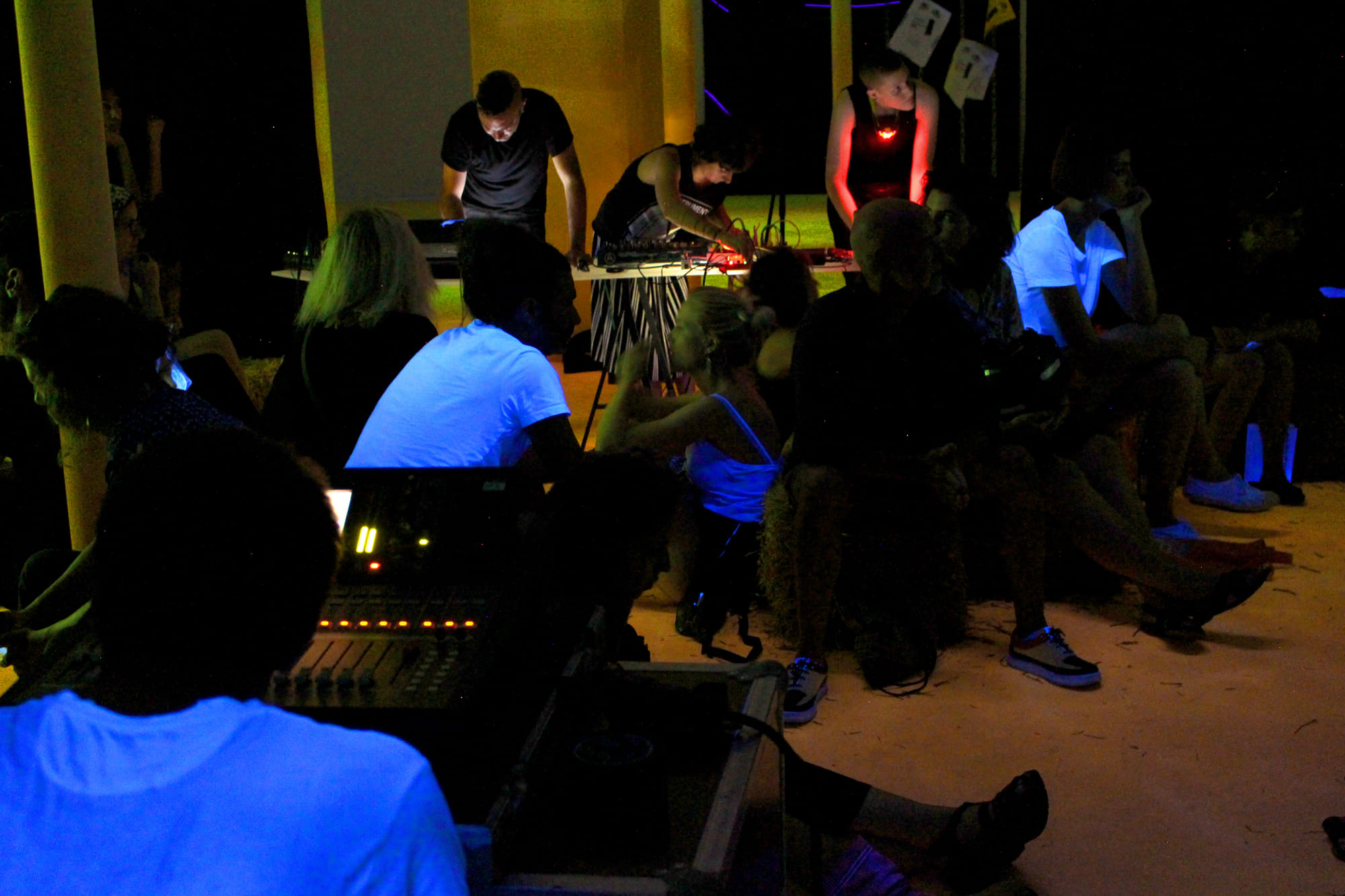 Sido Lansari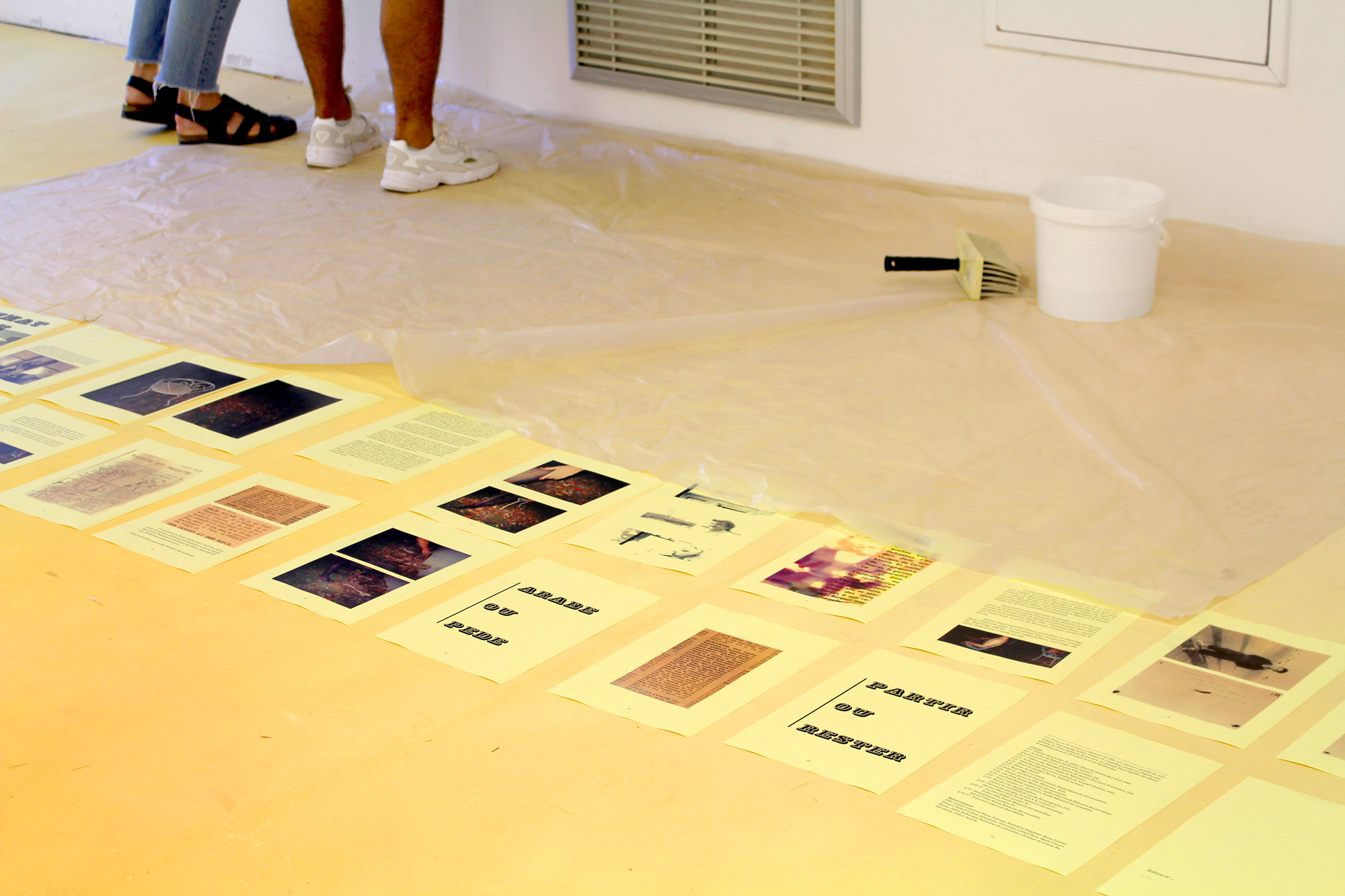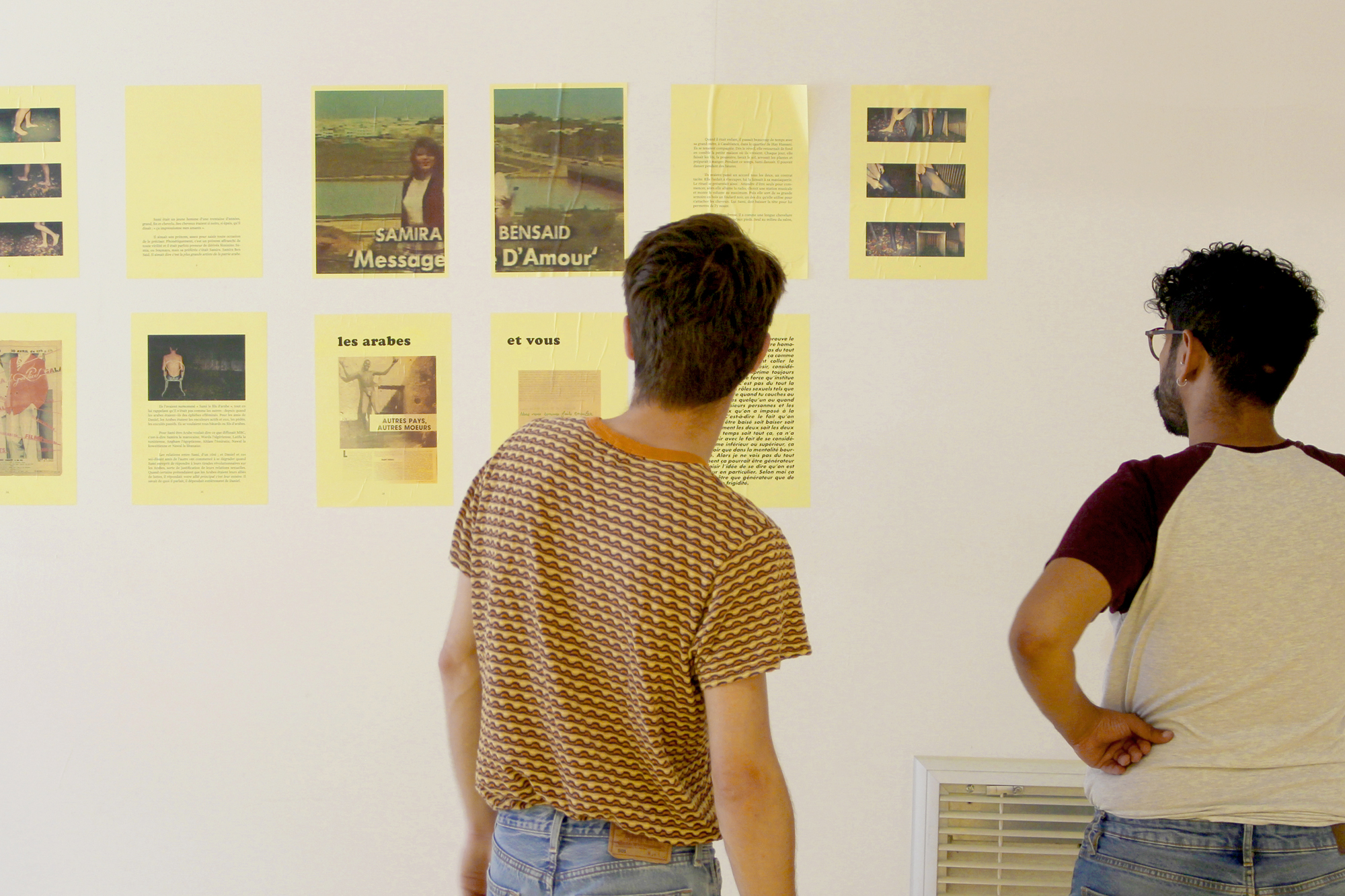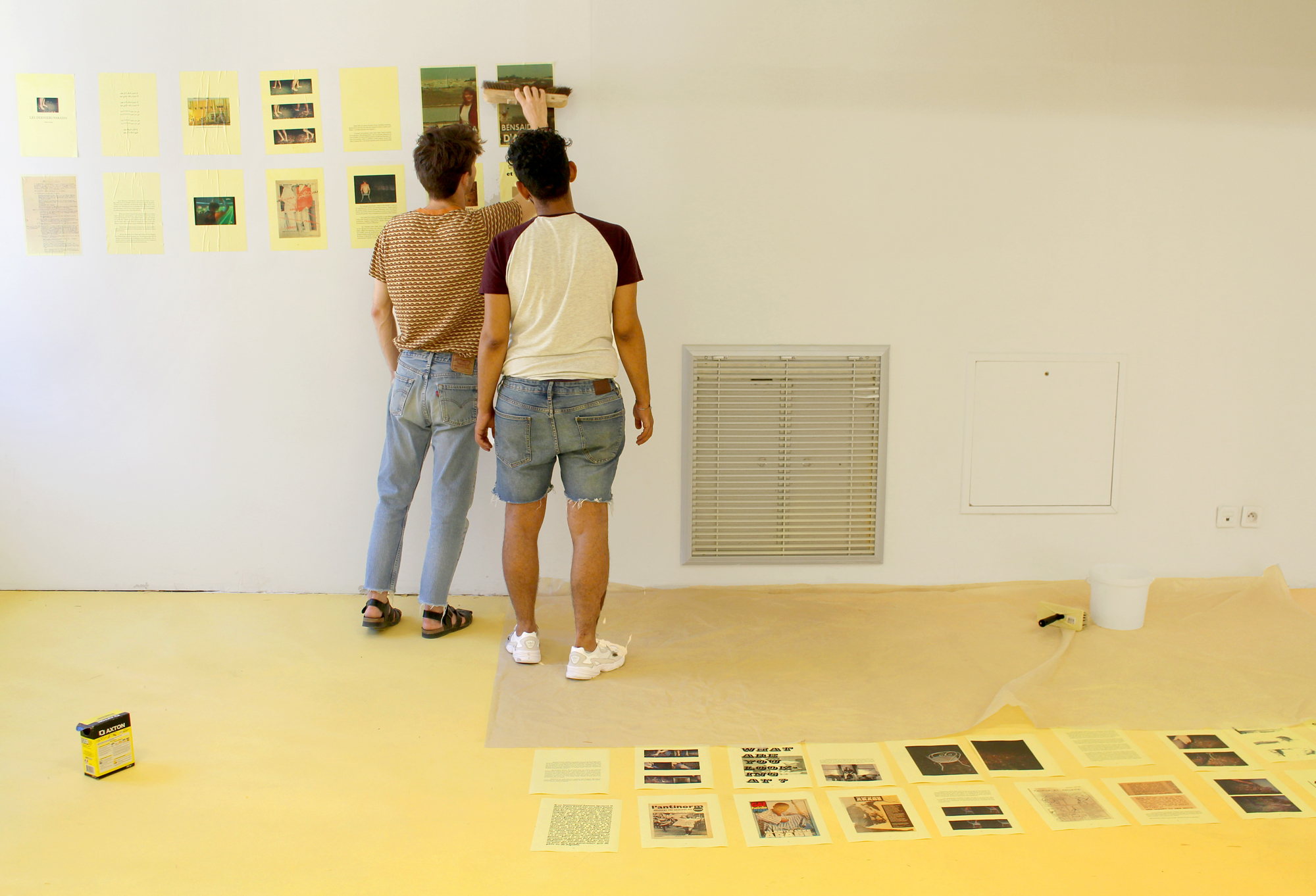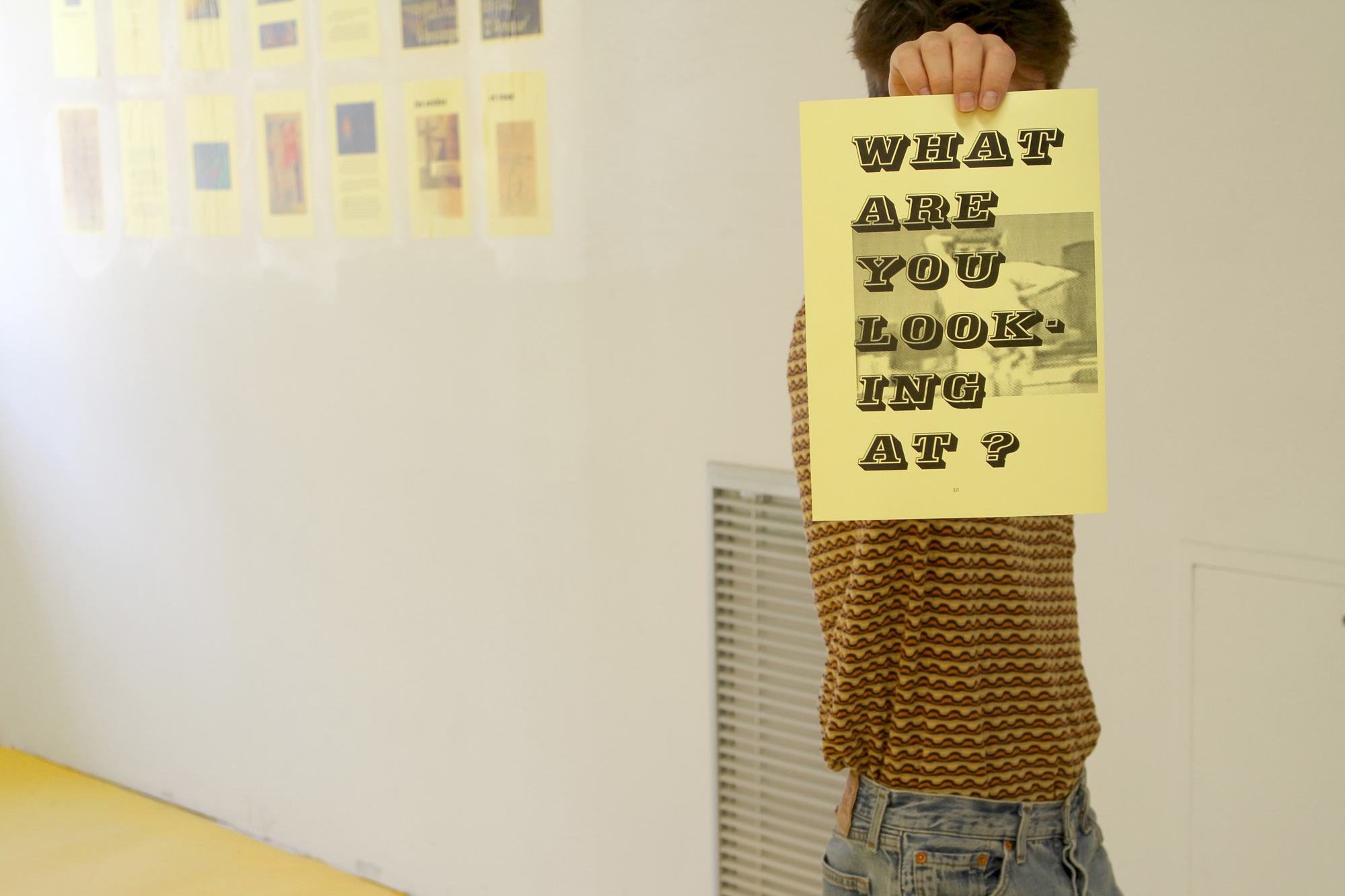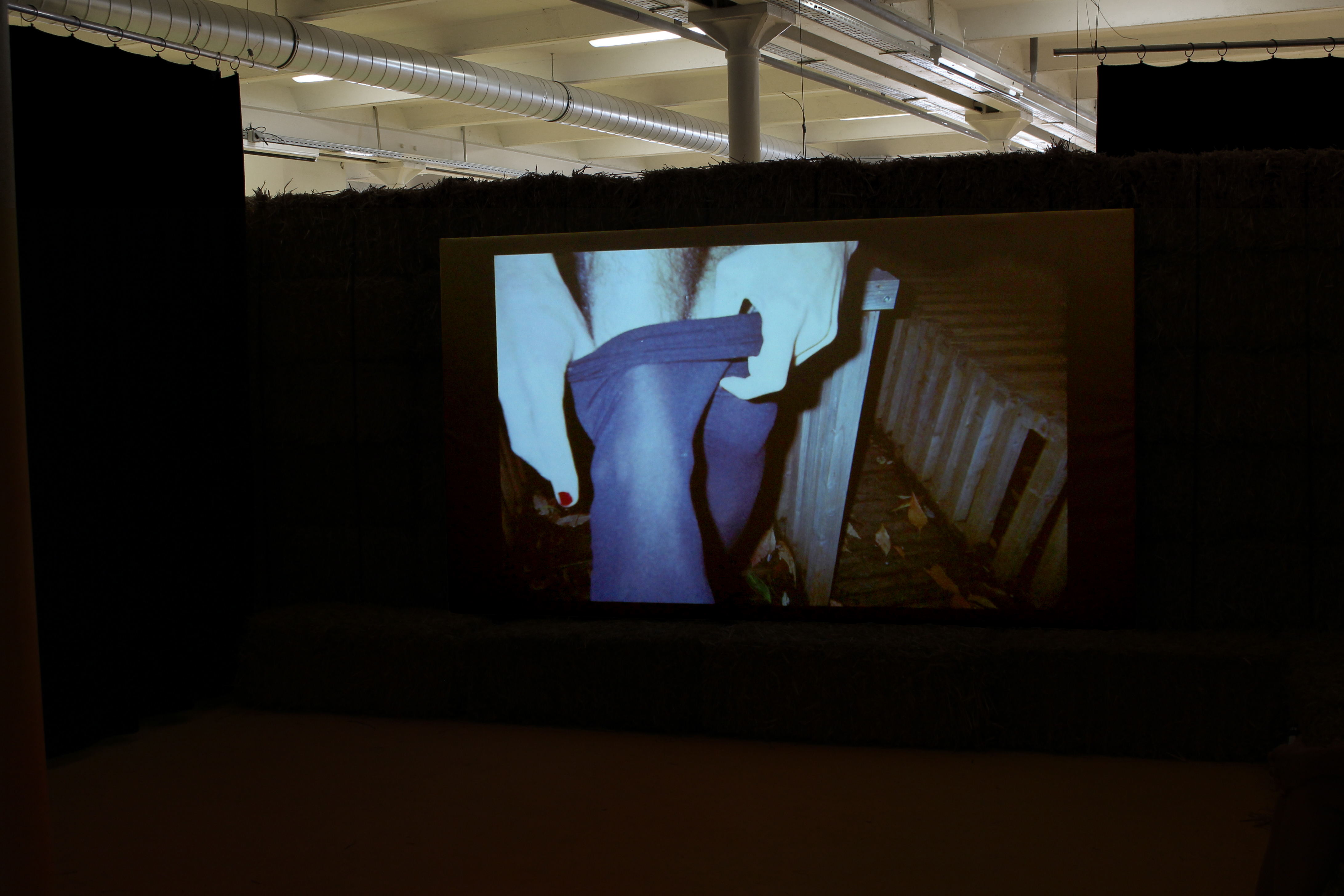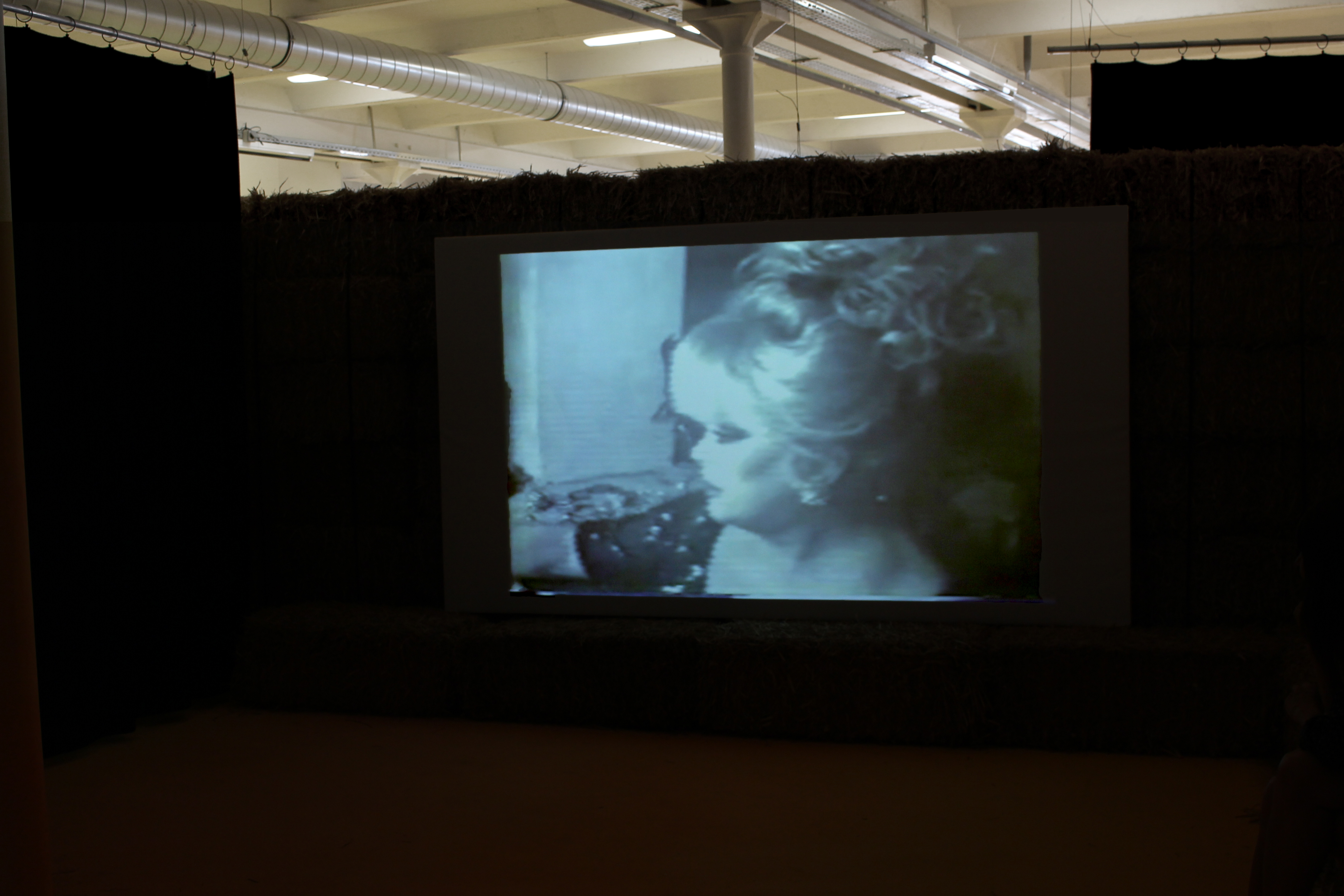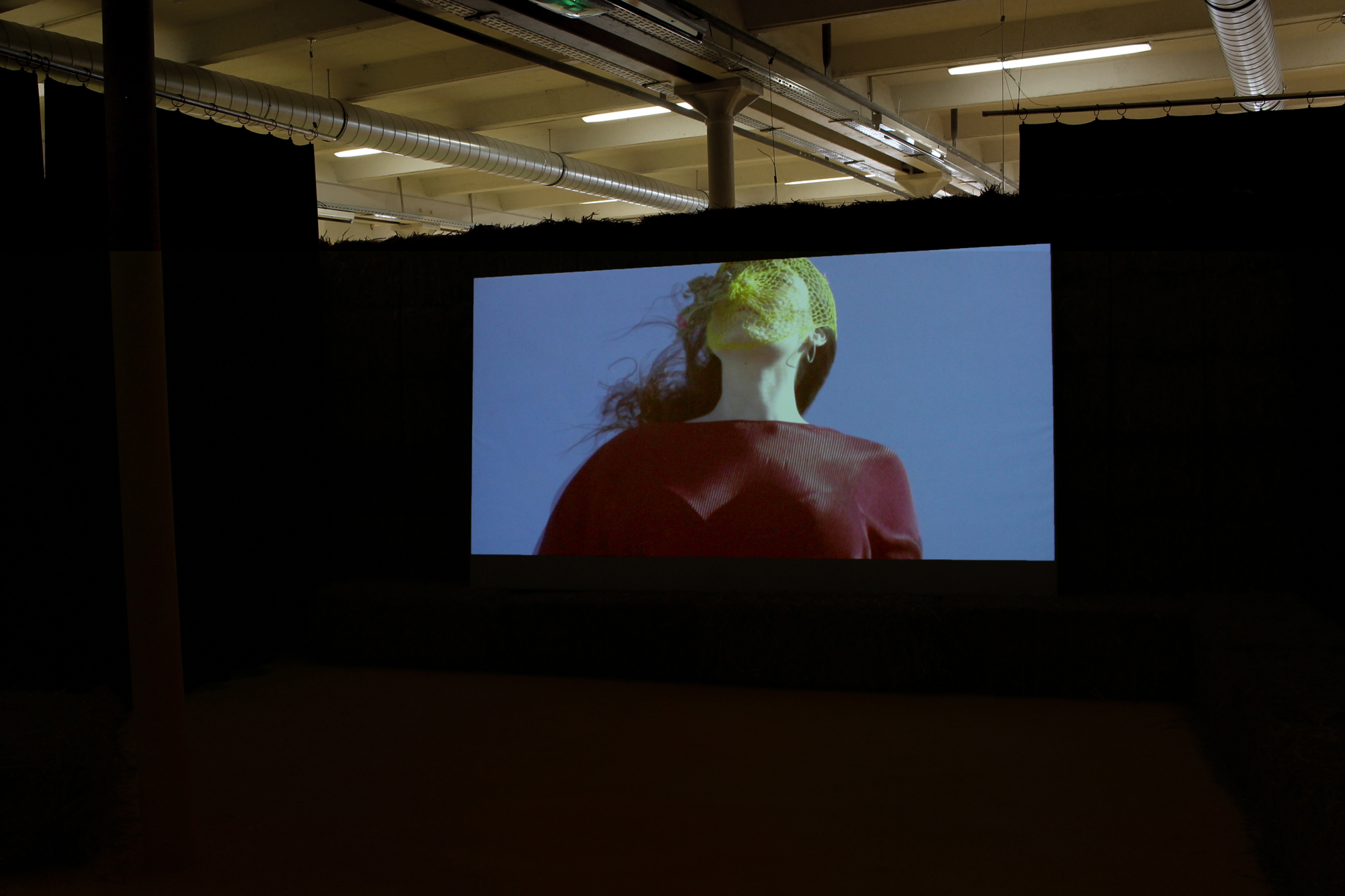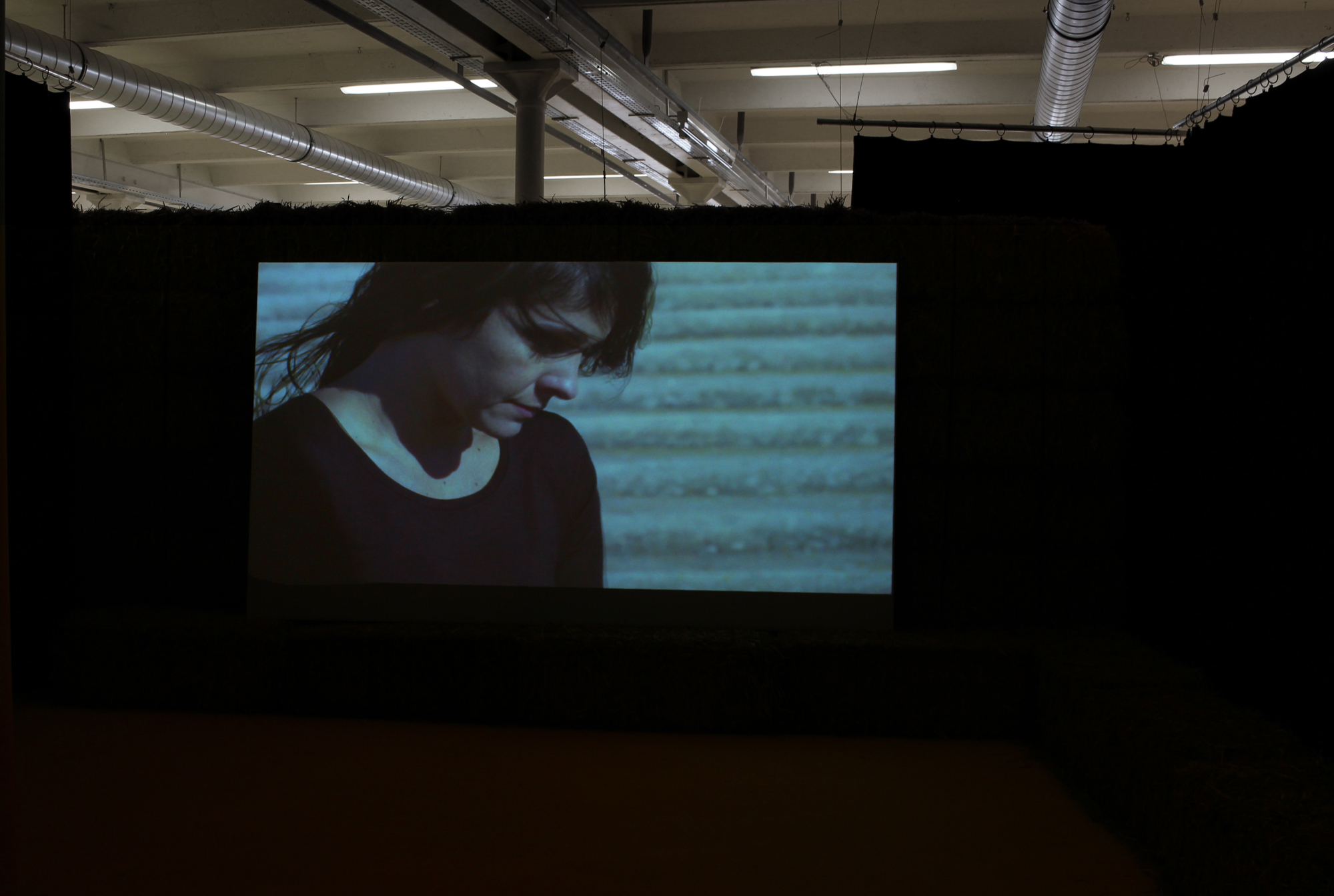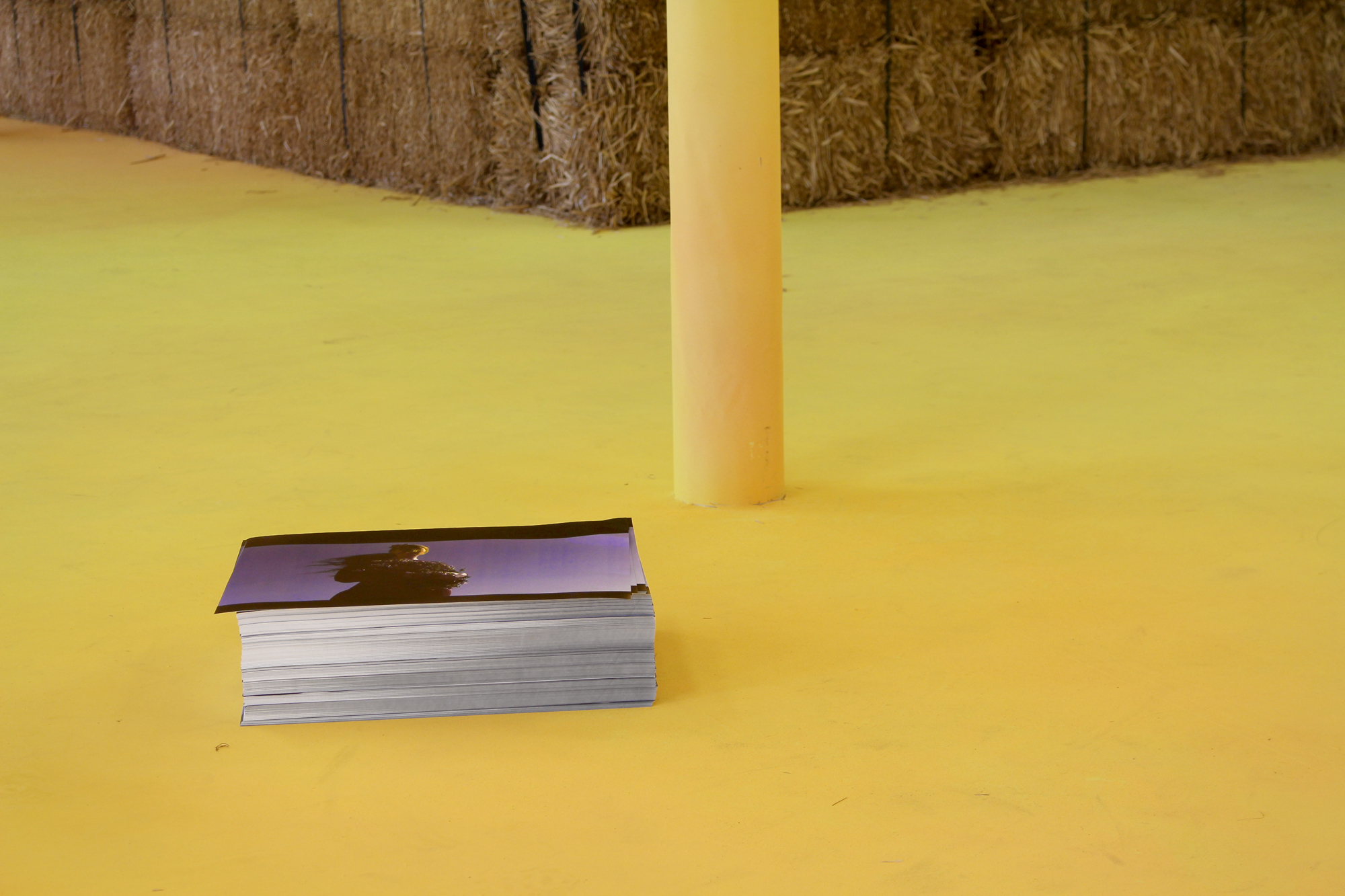 Super Coherent Printing Co.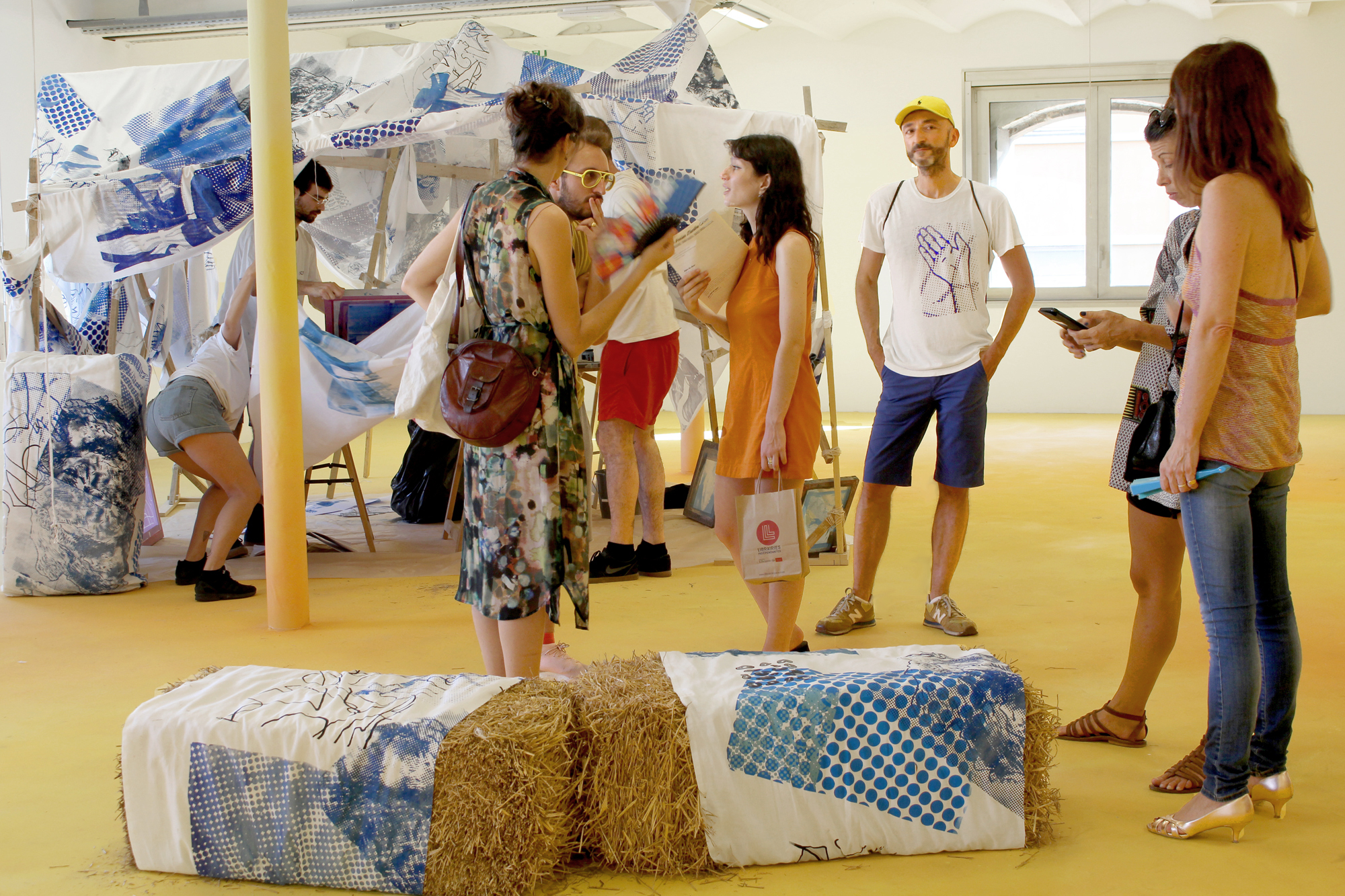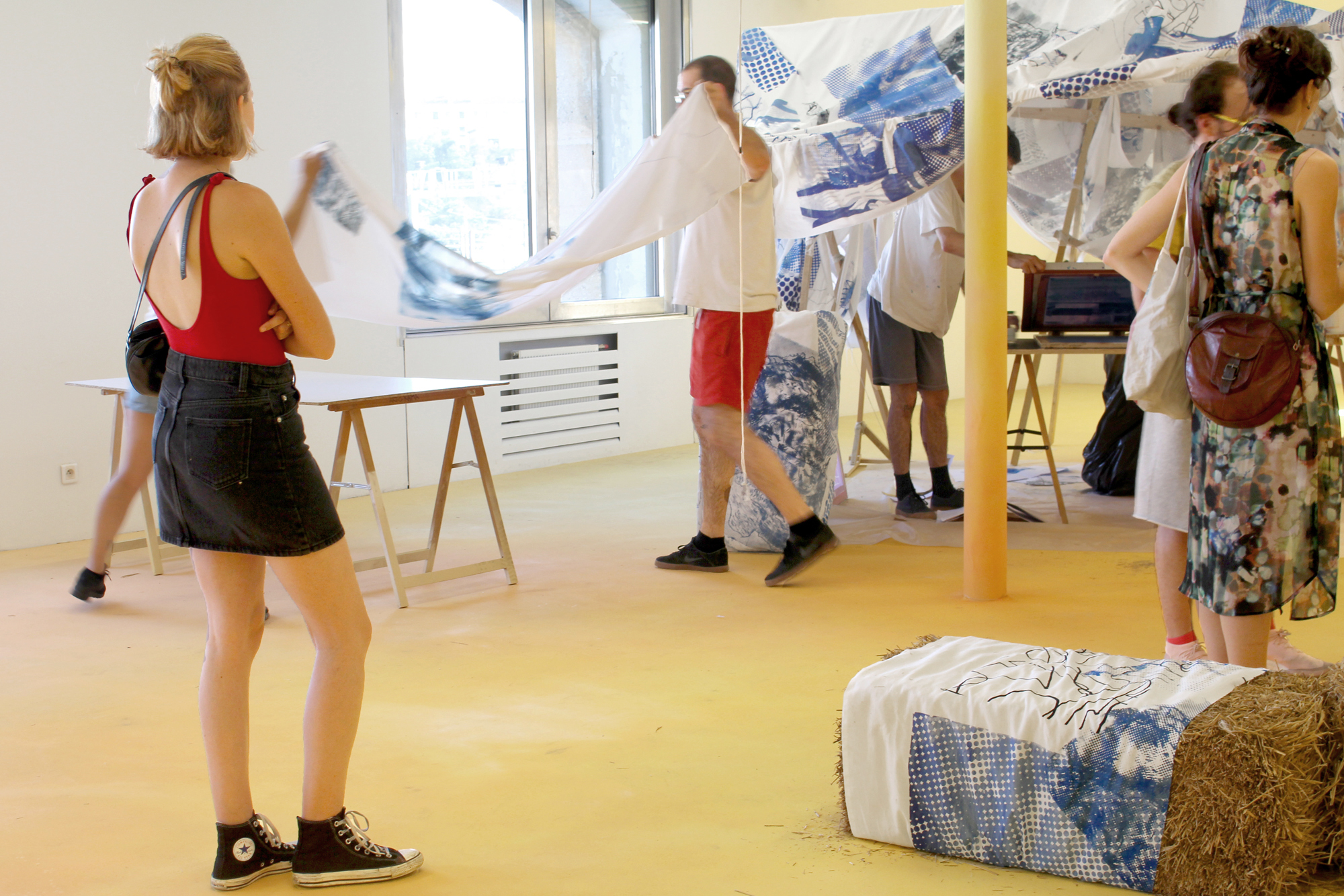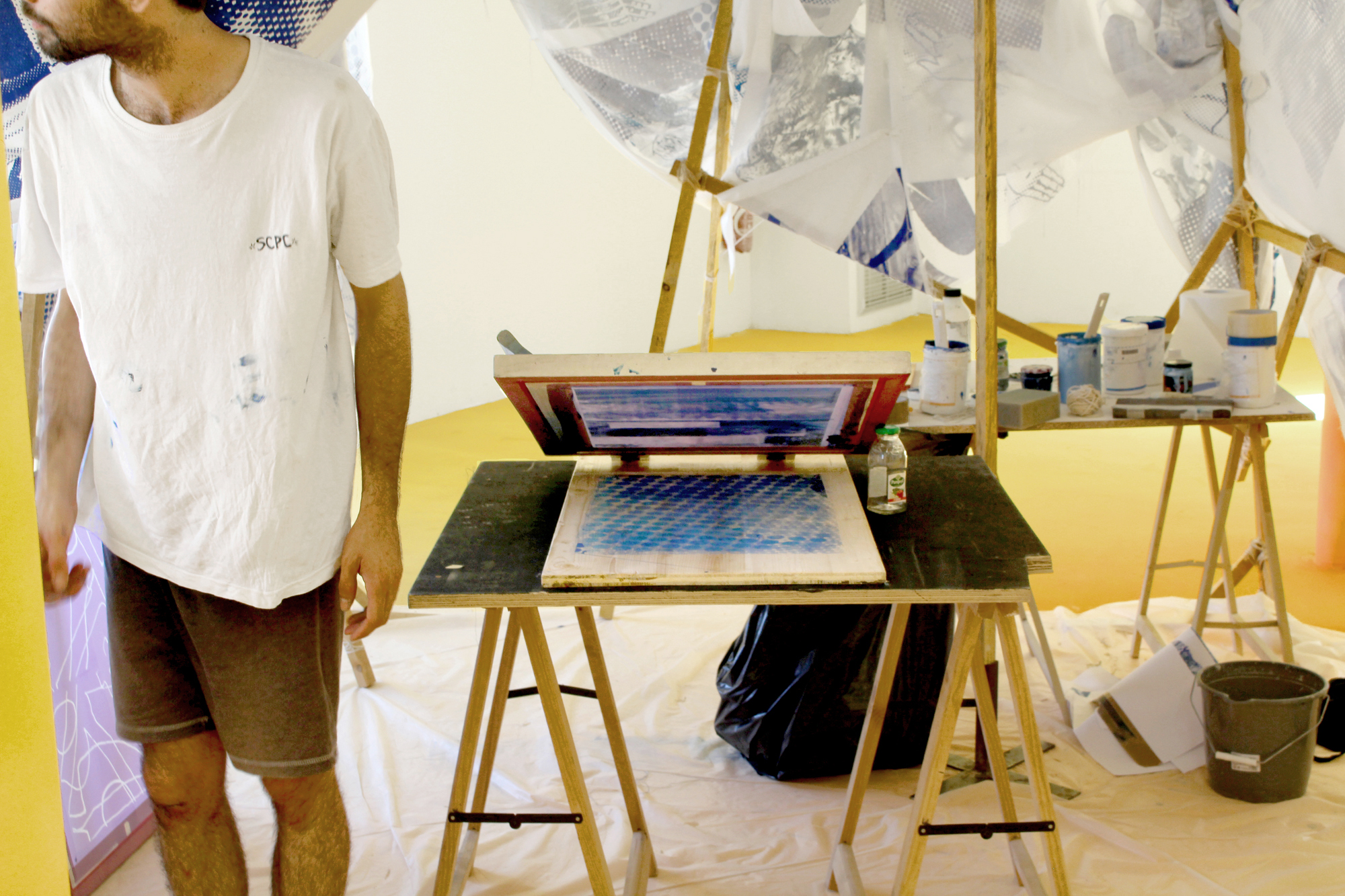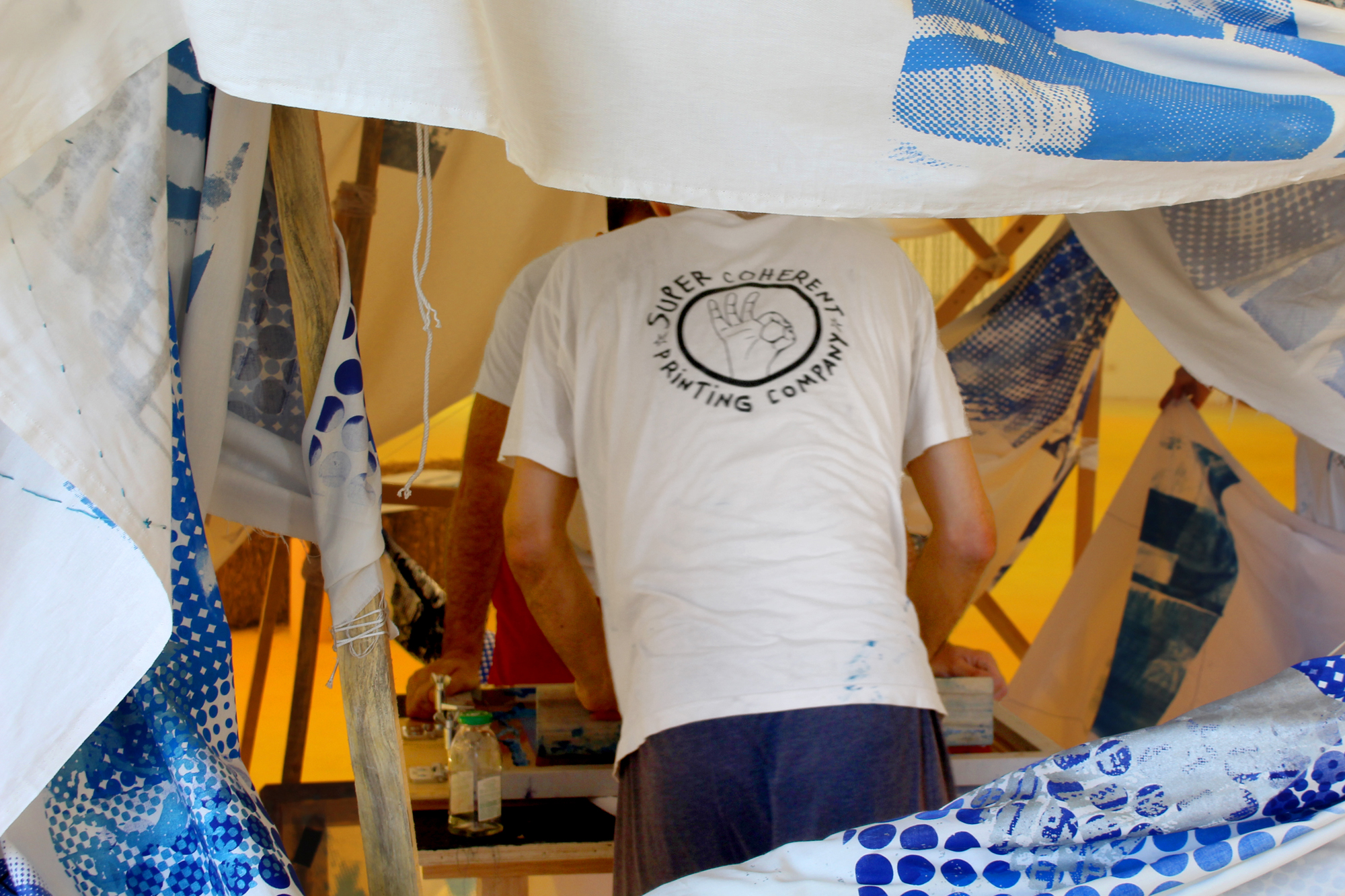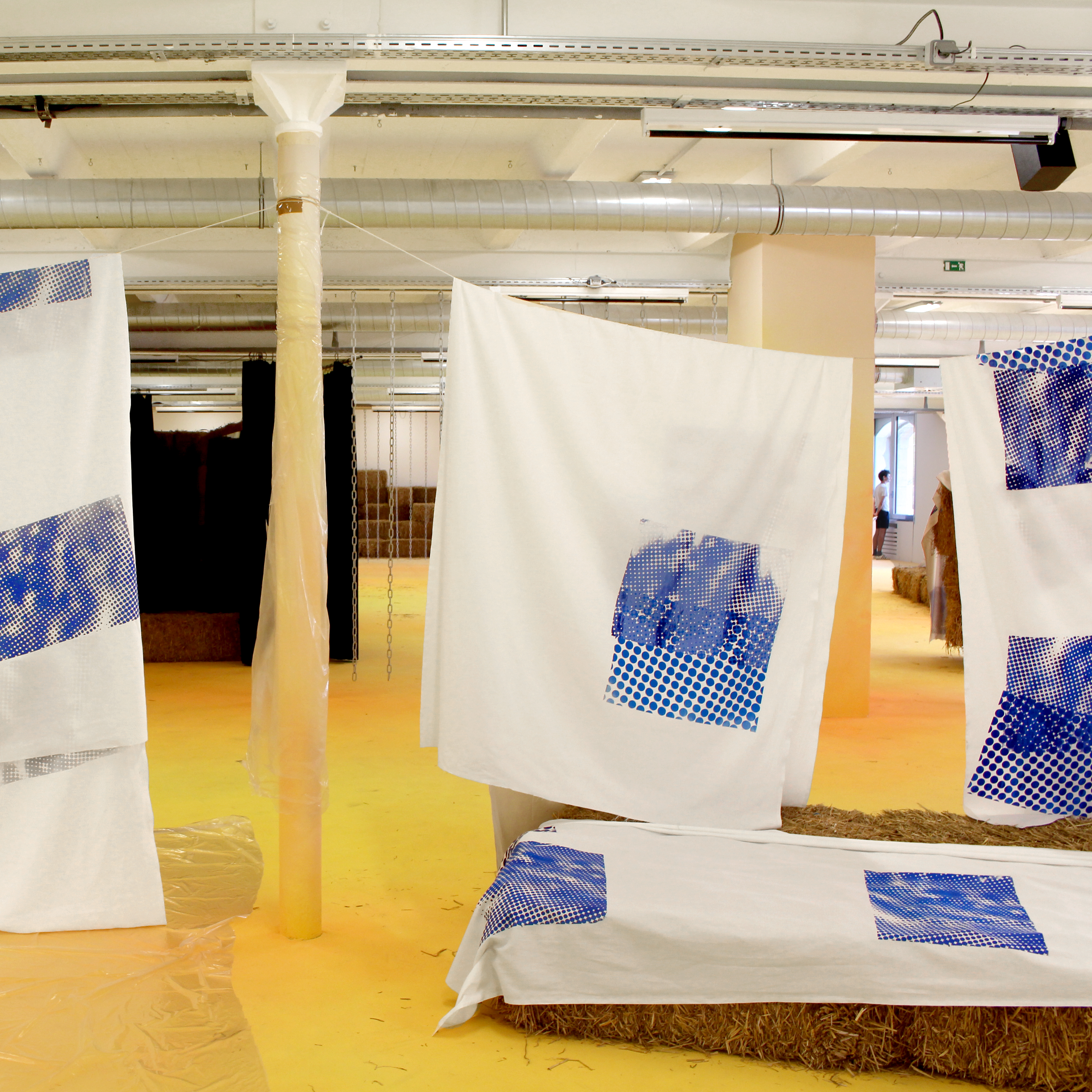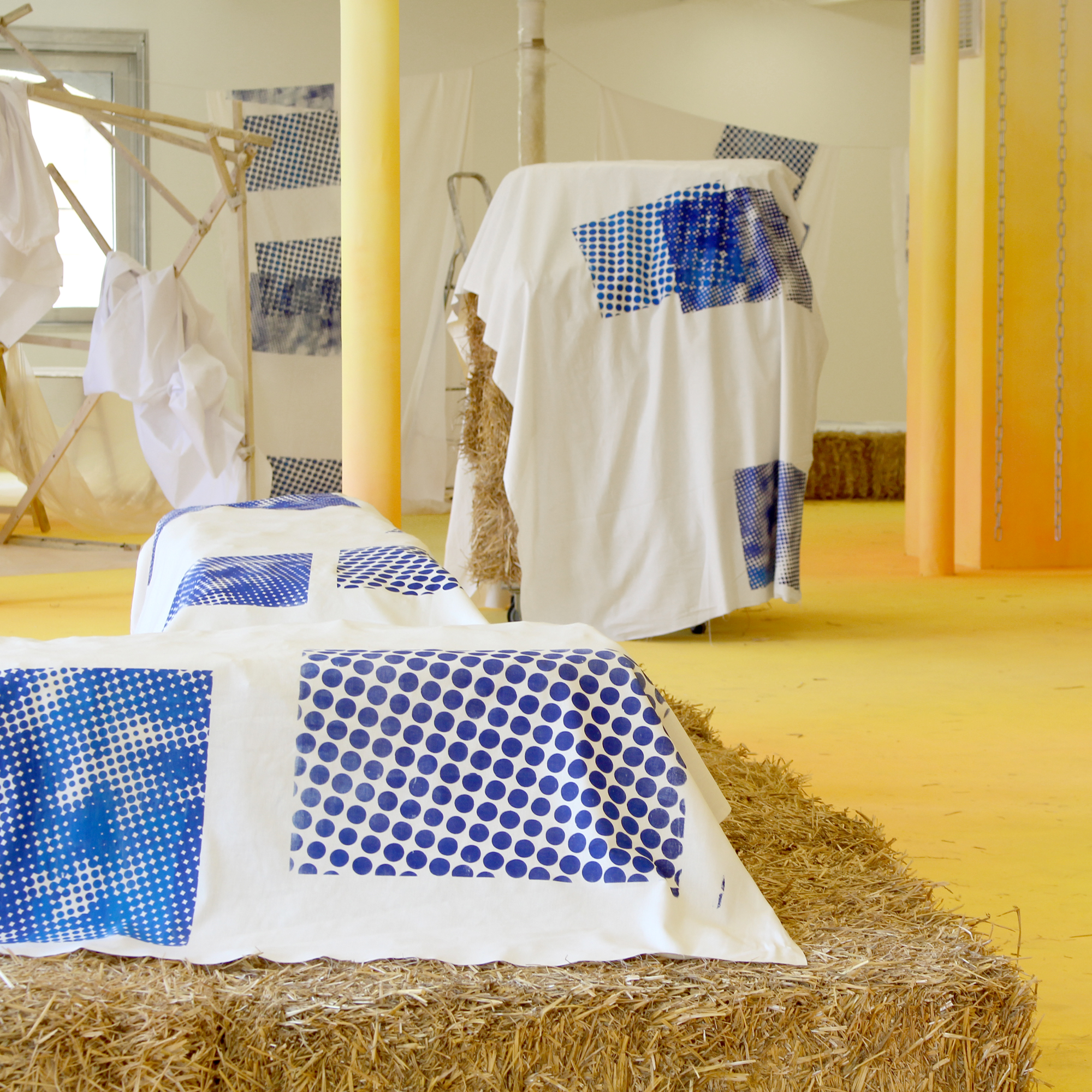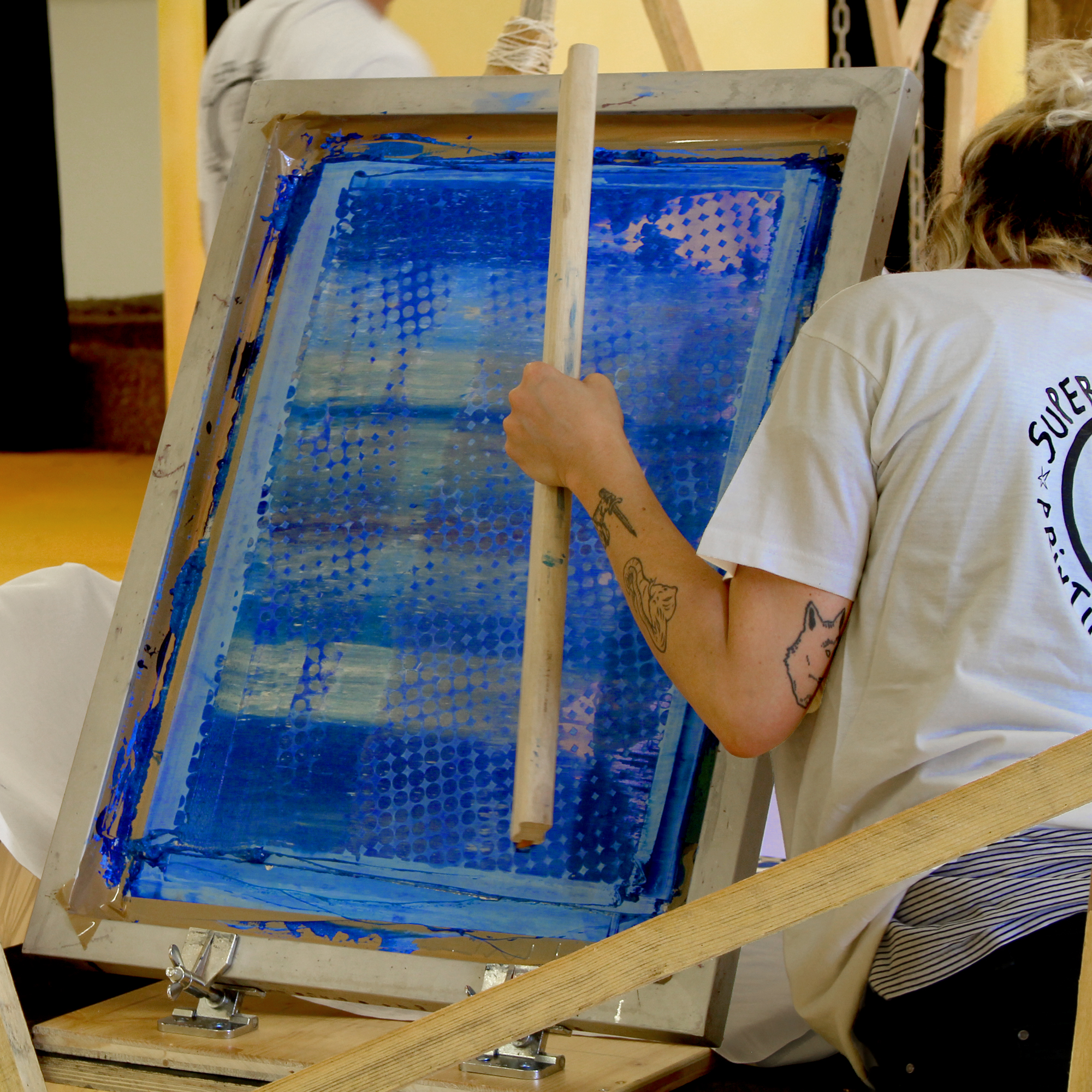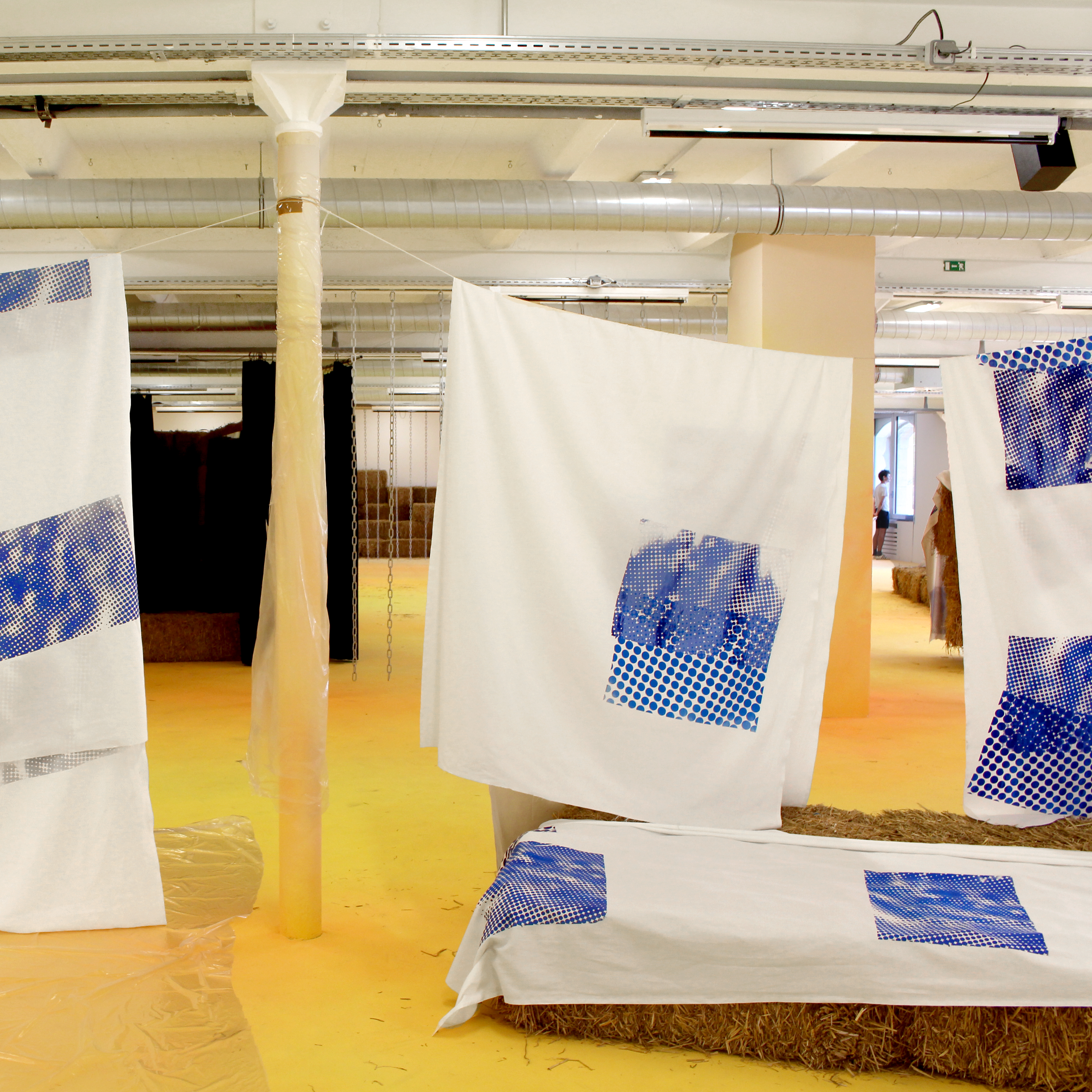 Media Naranja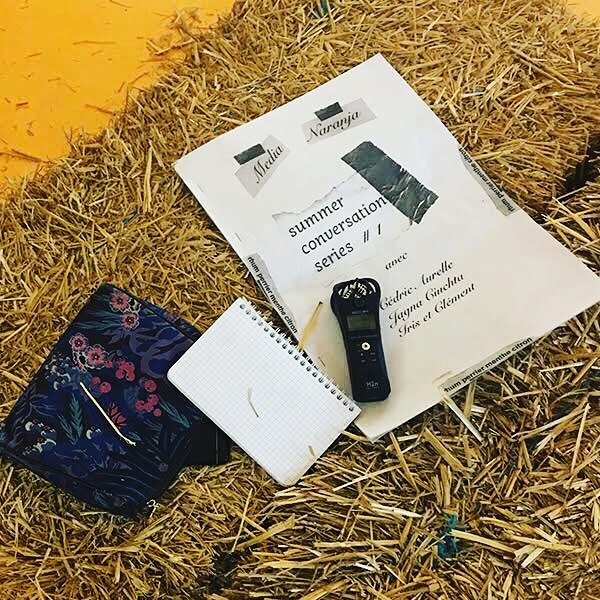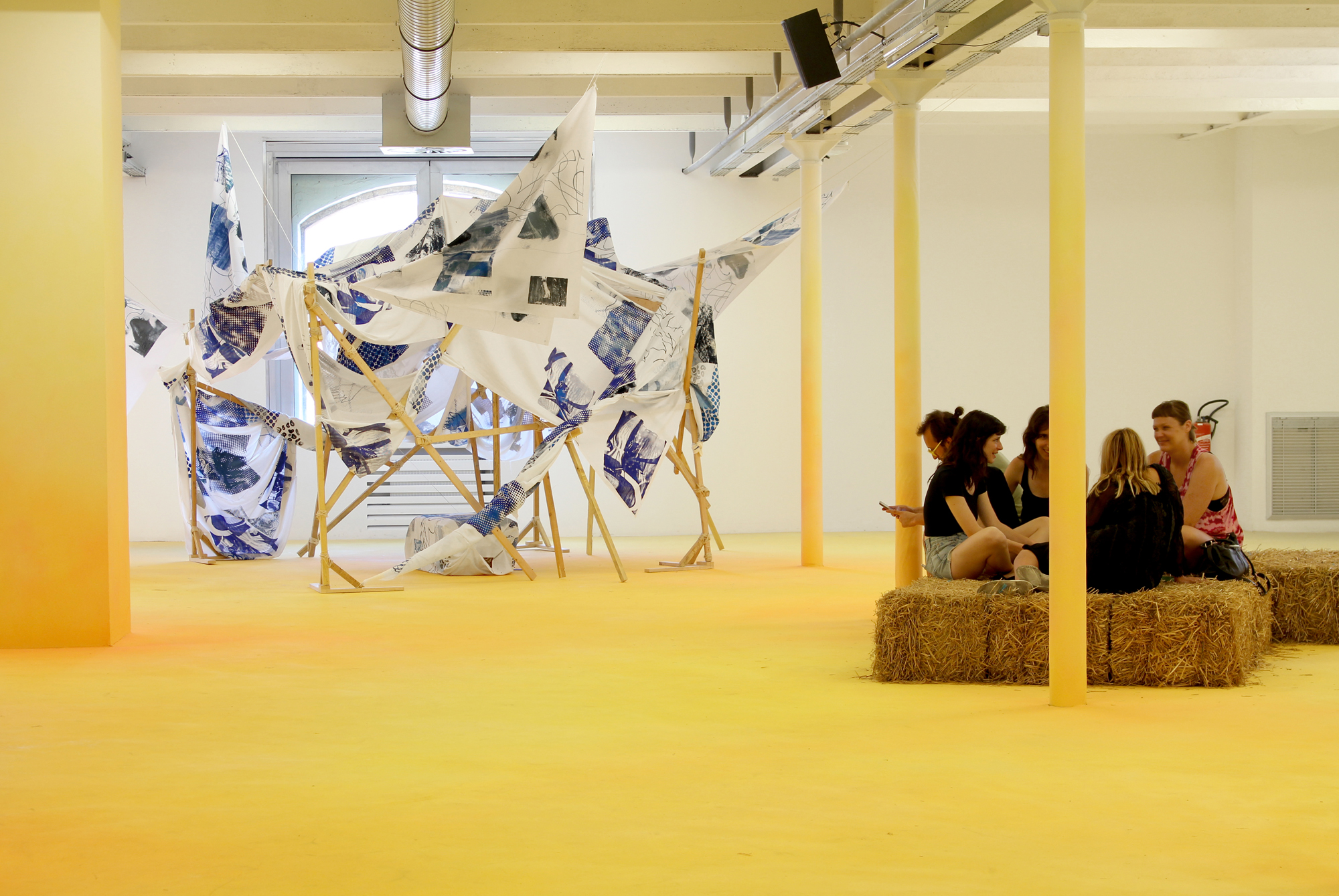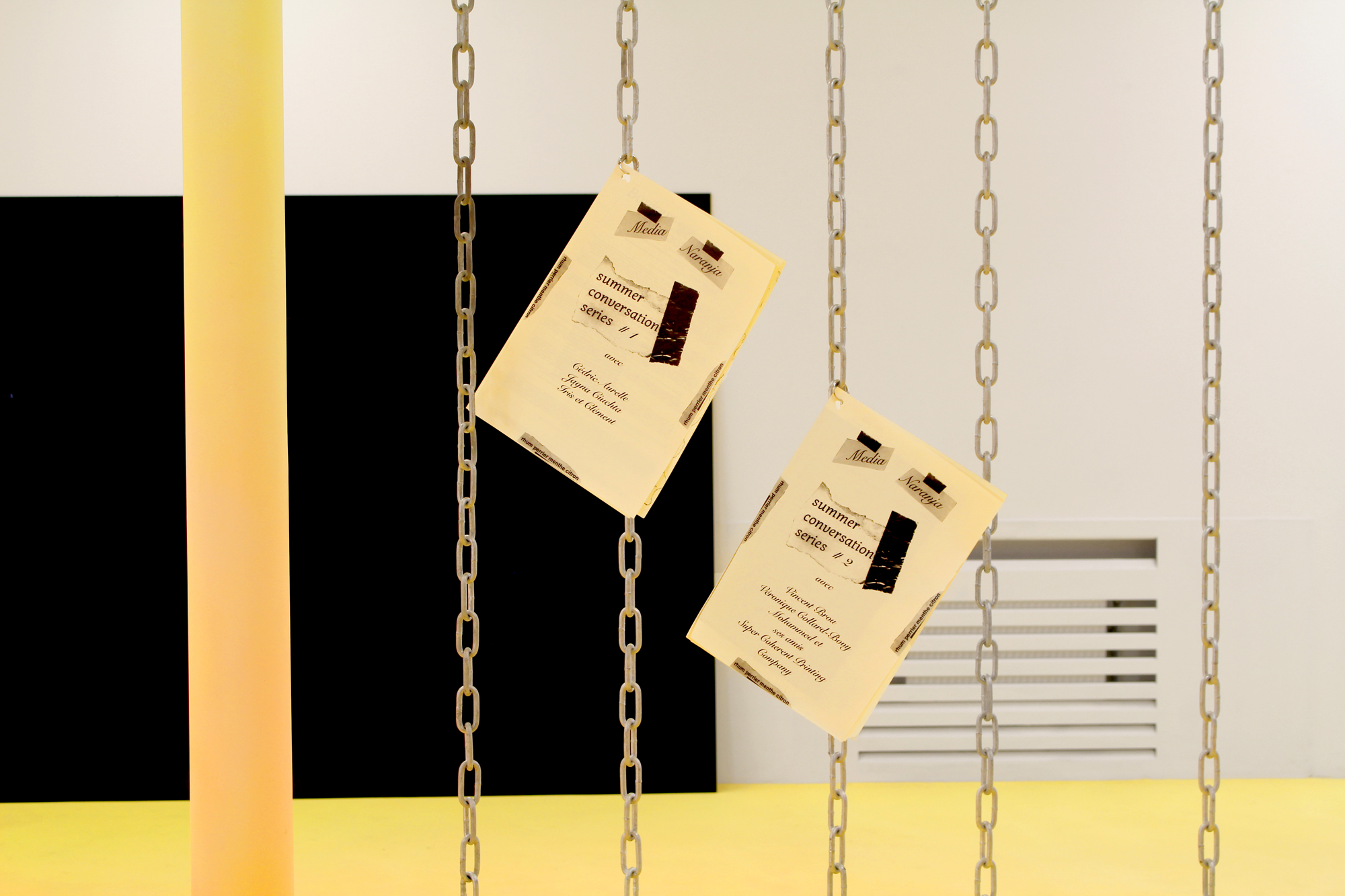 Mixologie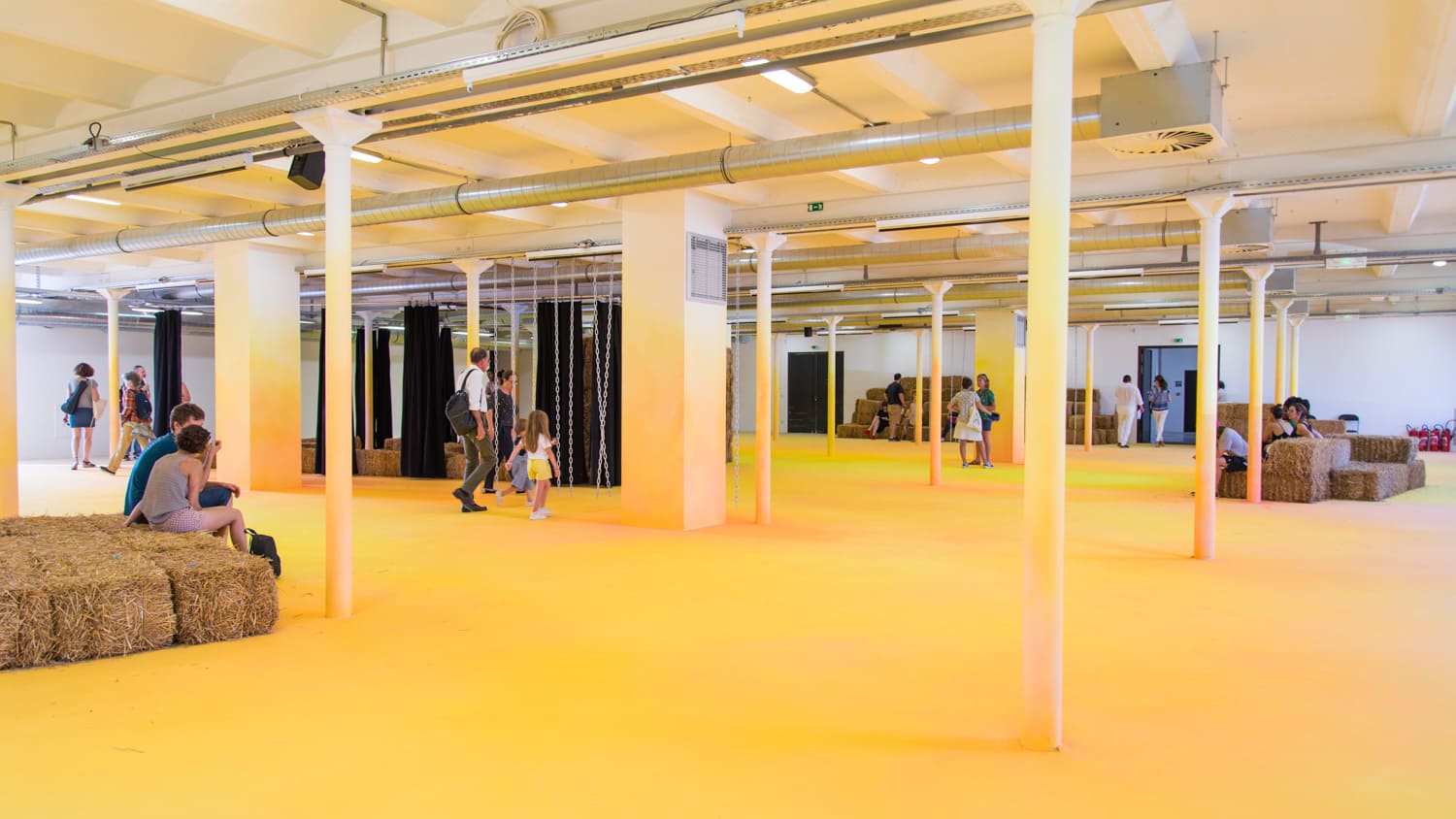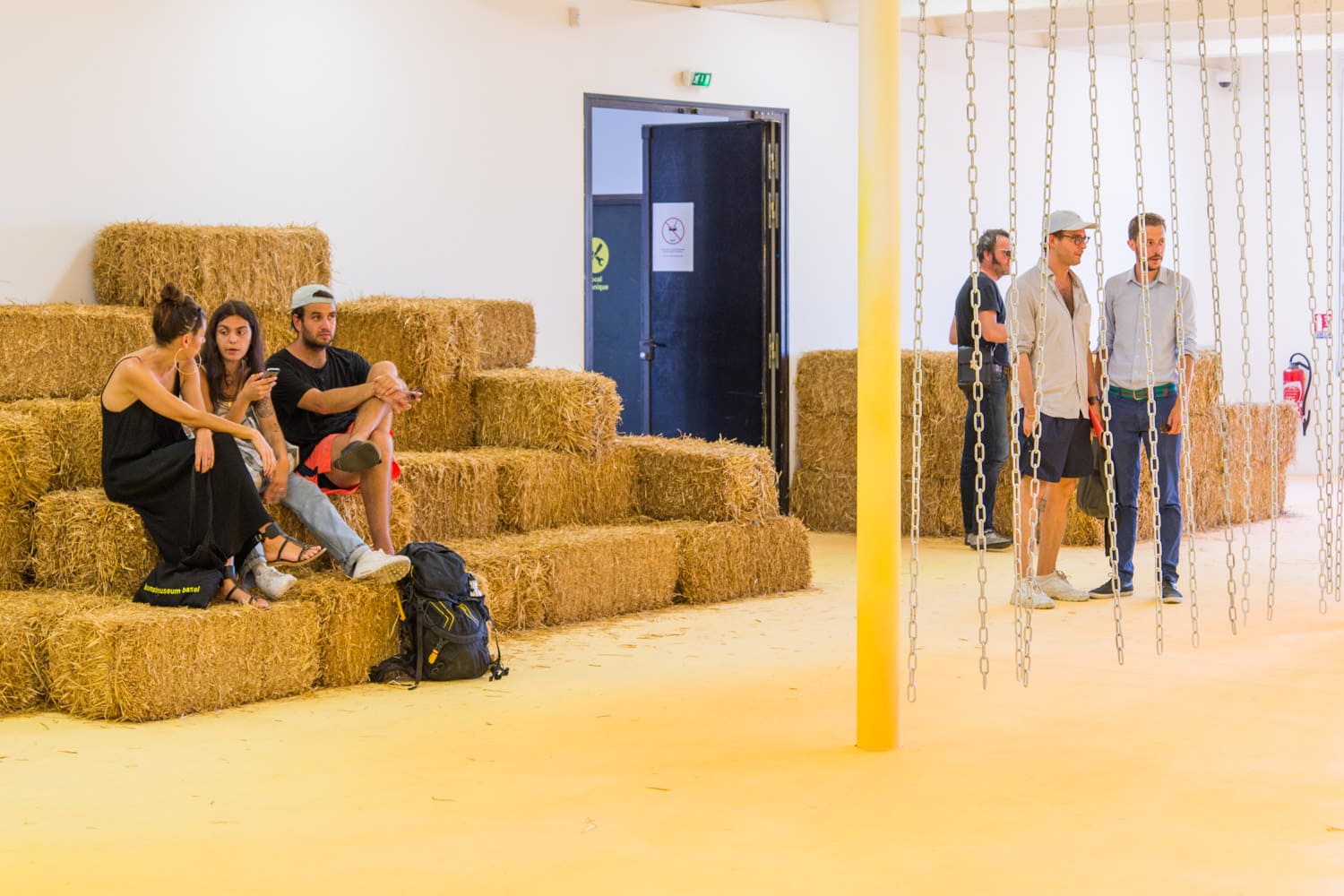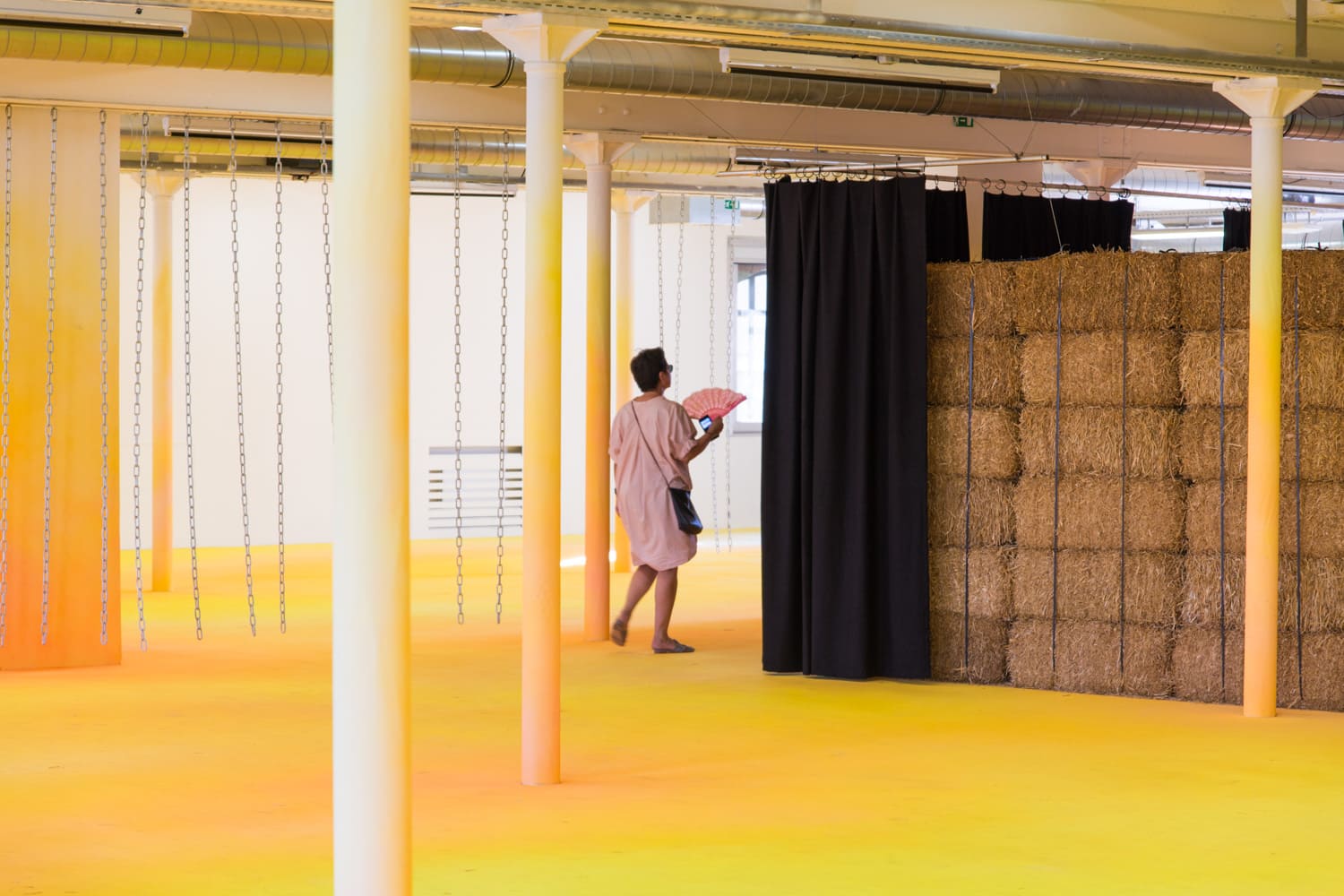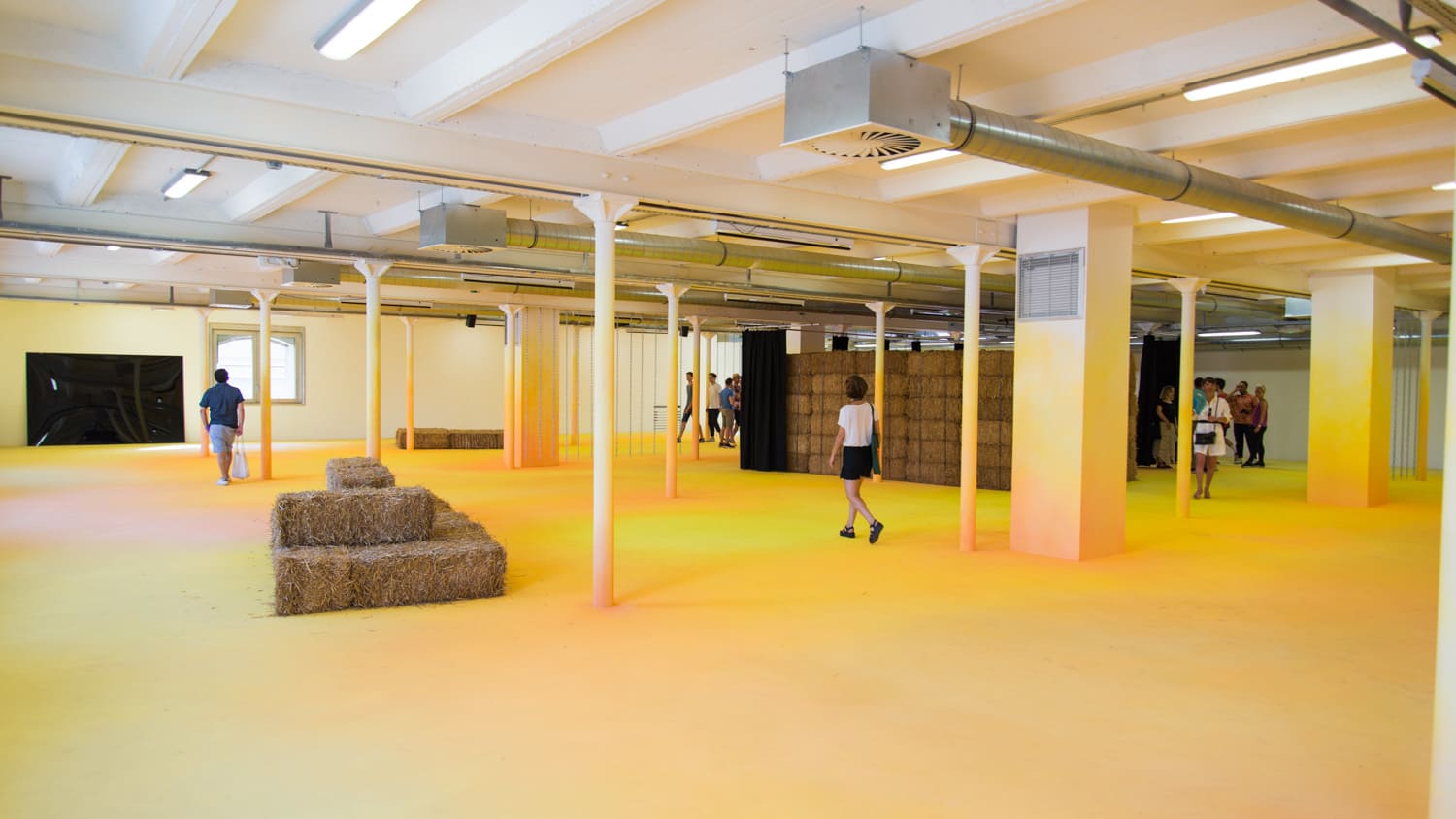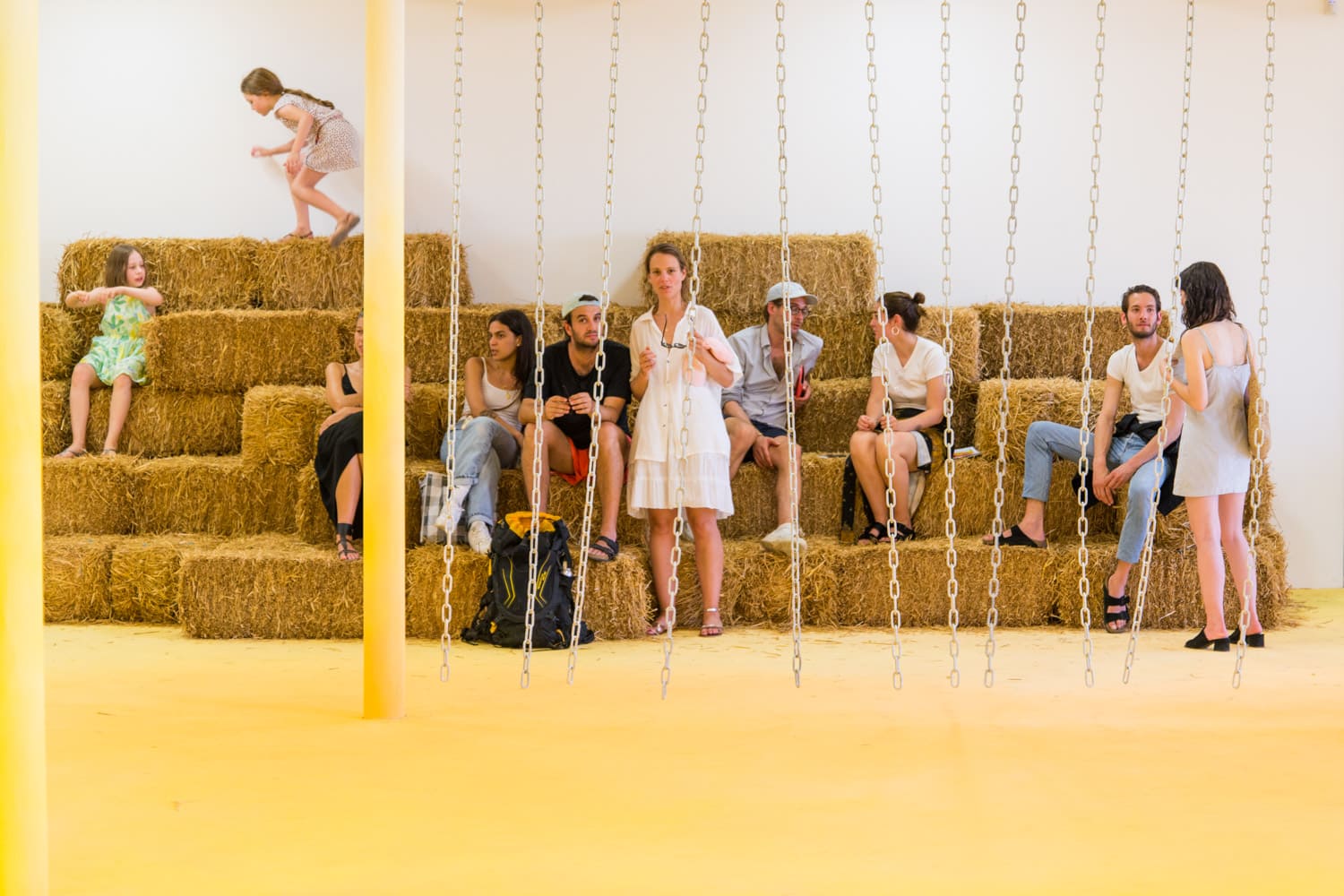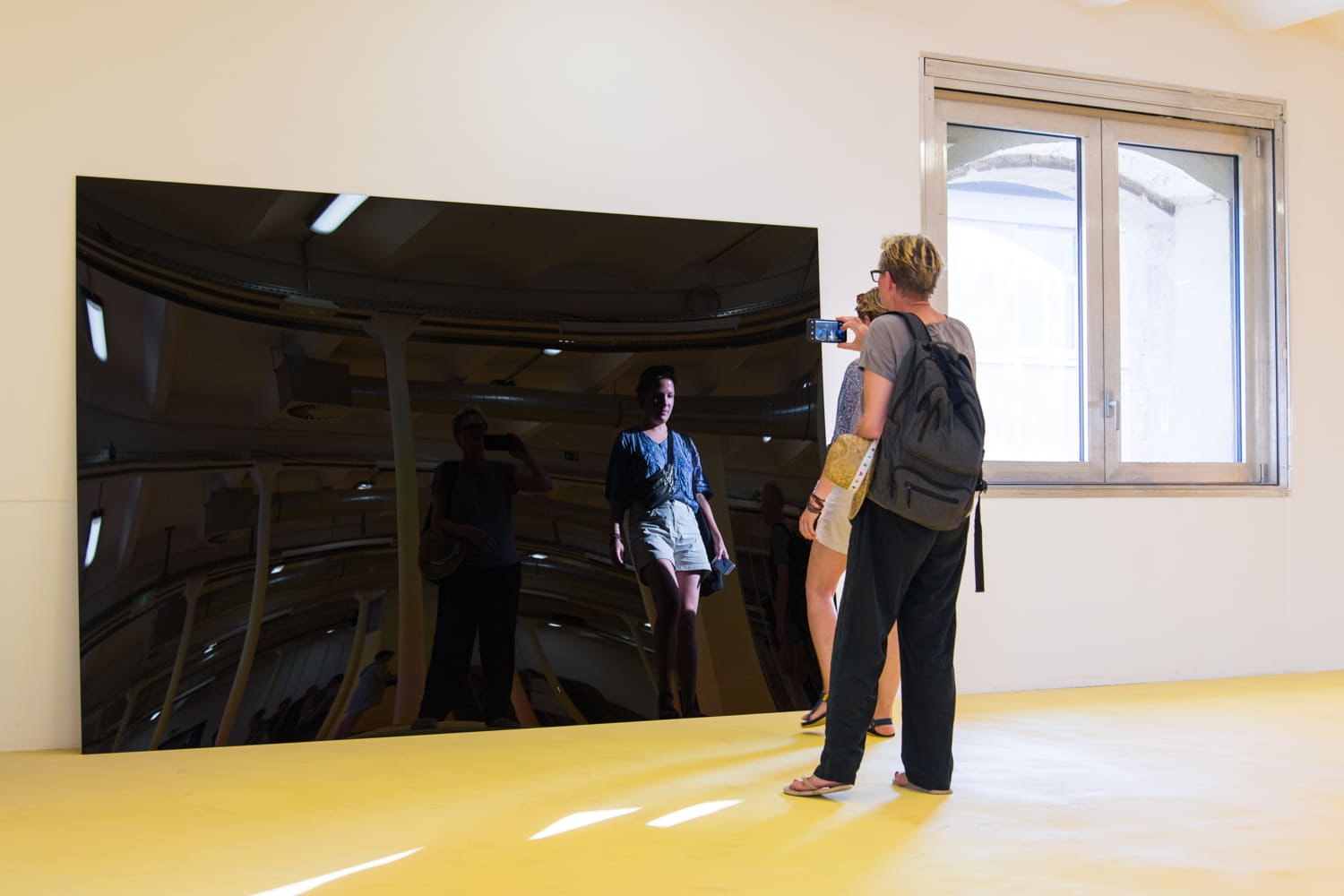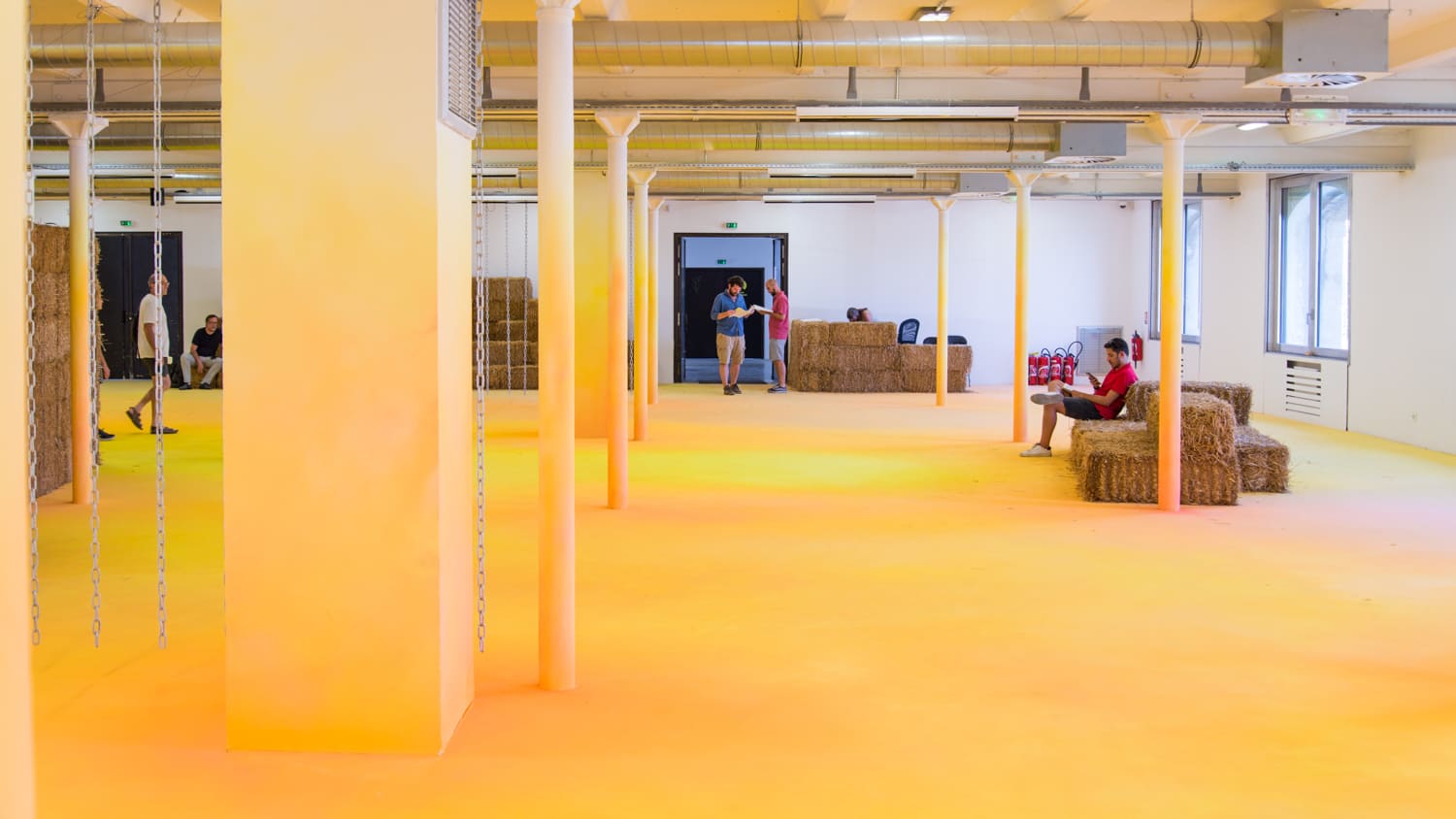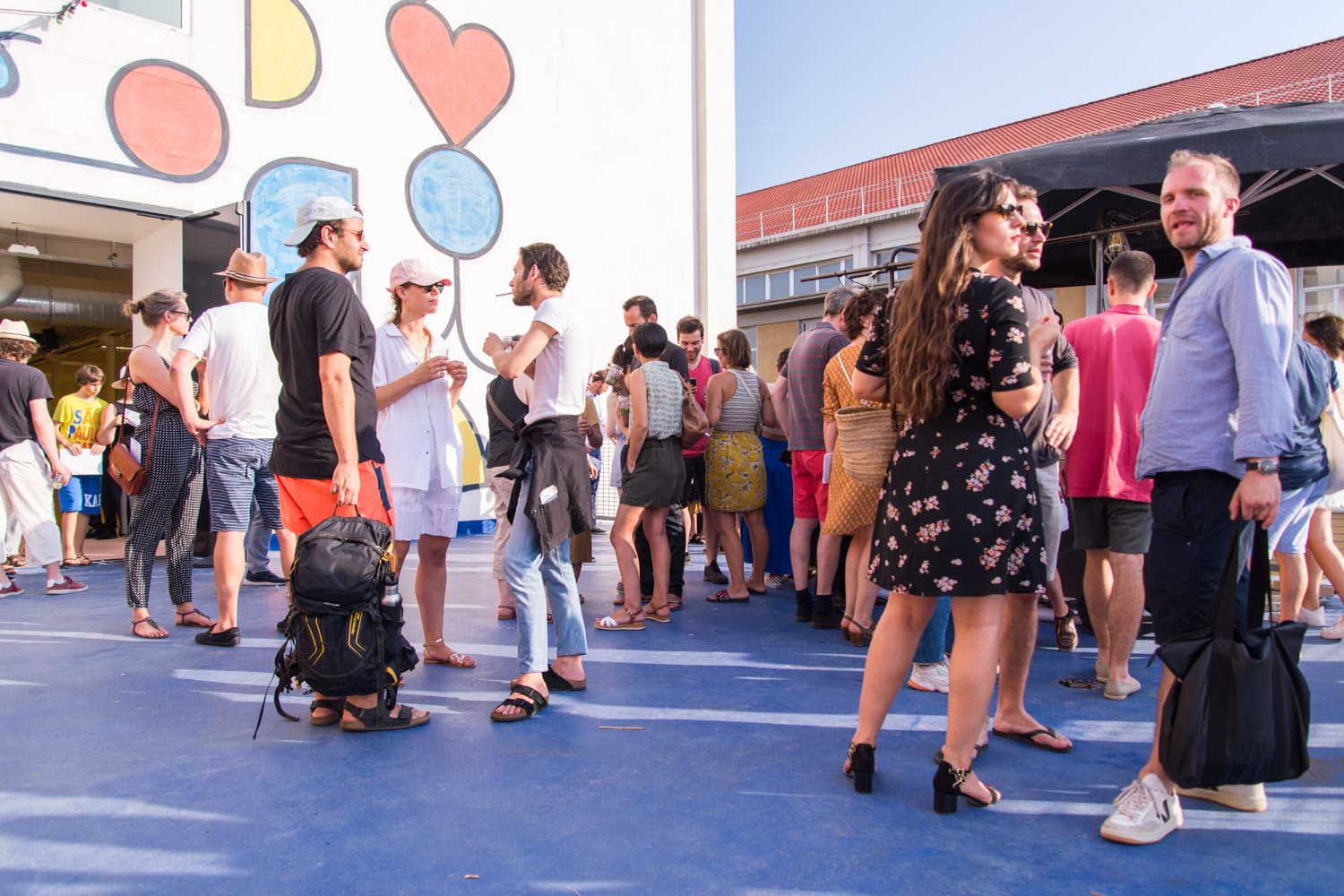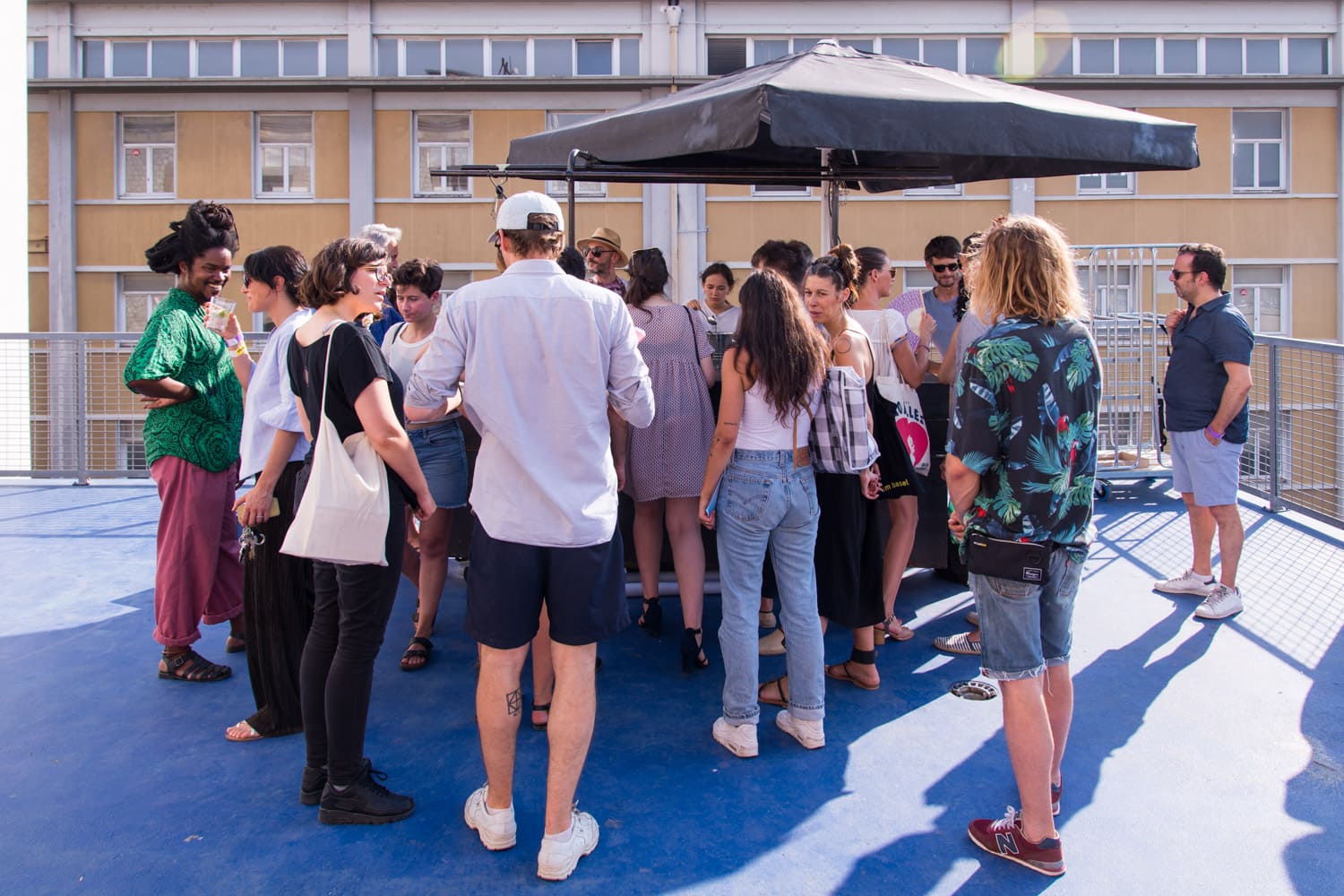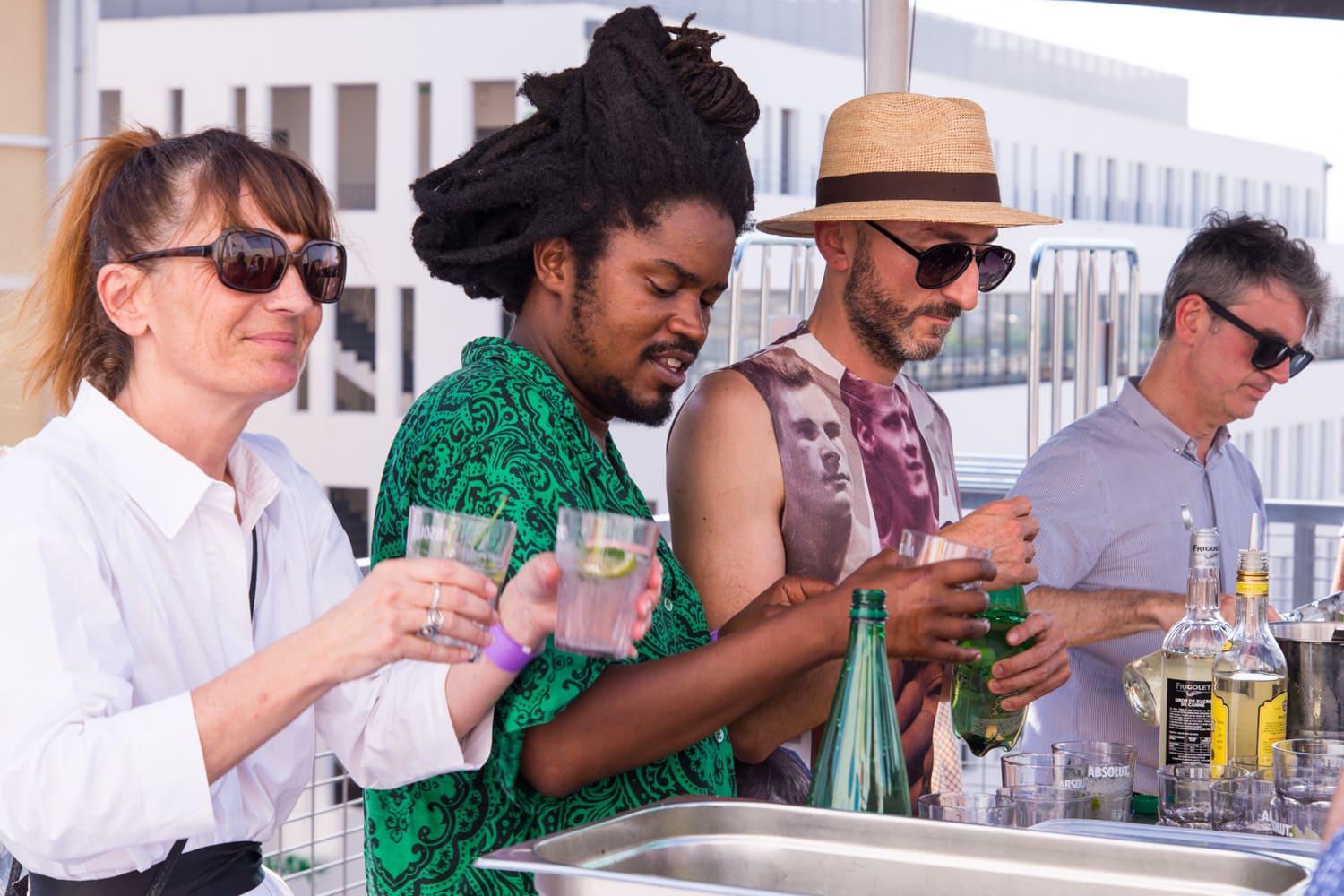 Jagna Ciuchta : Mélange Doré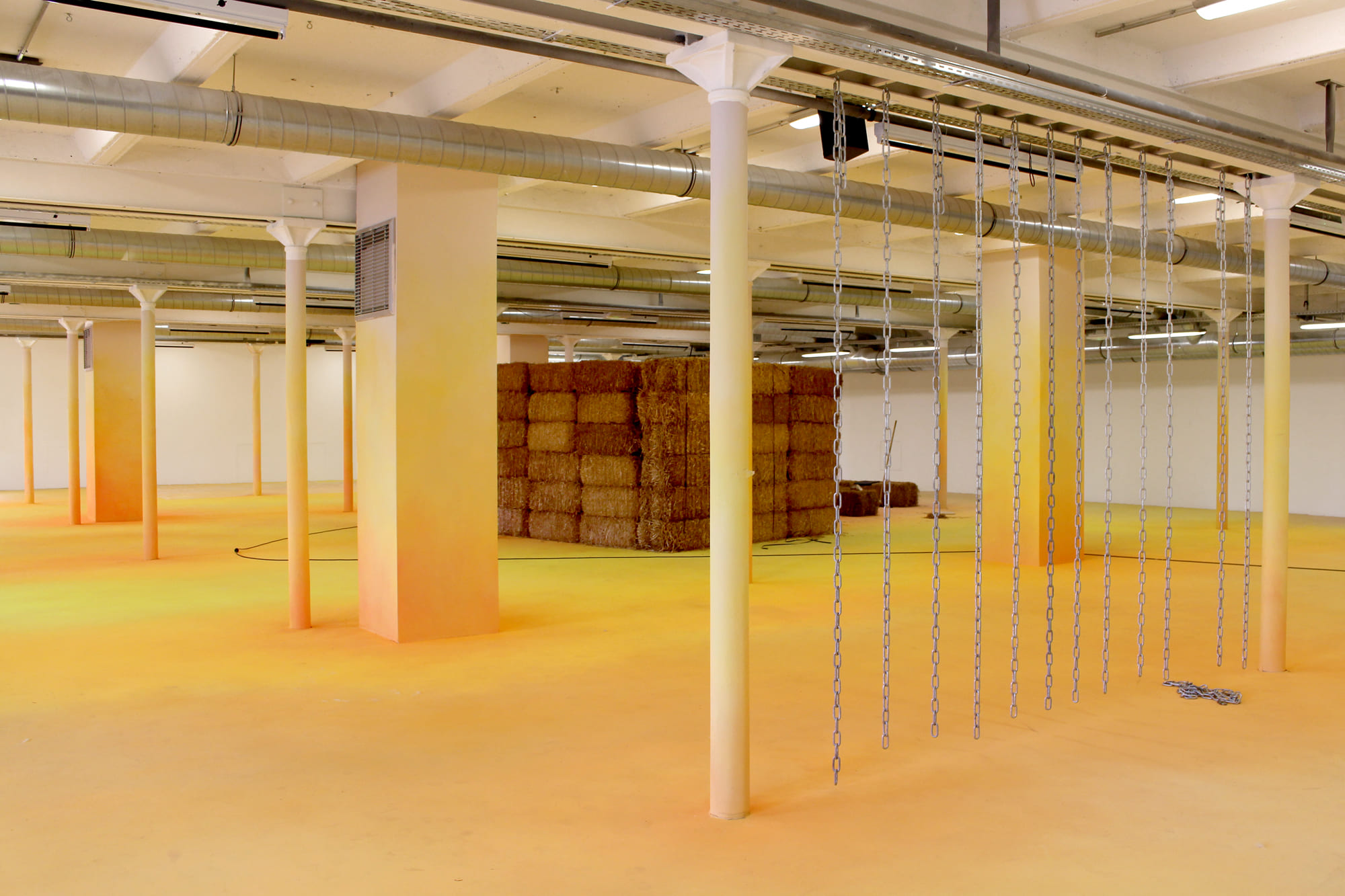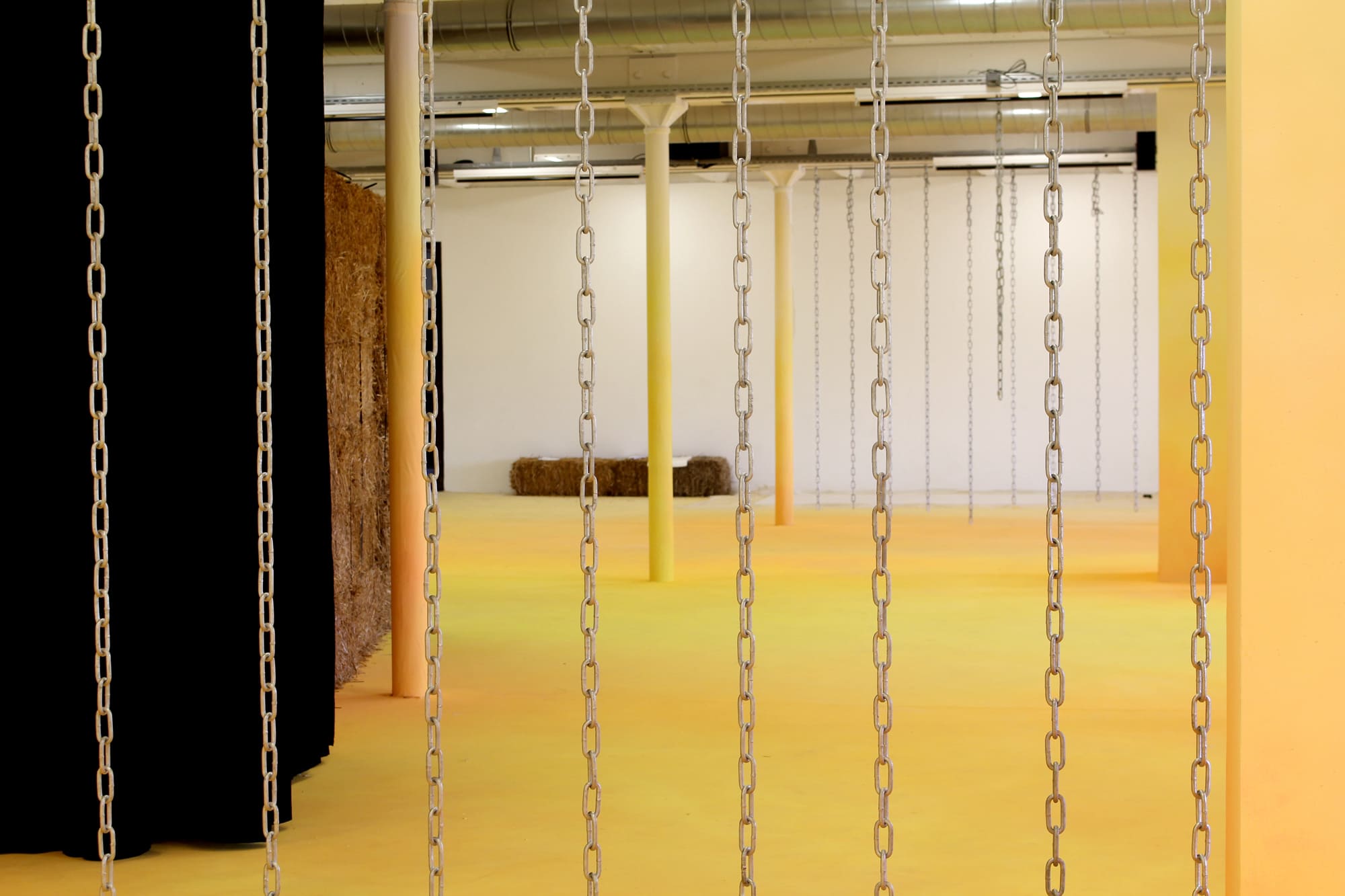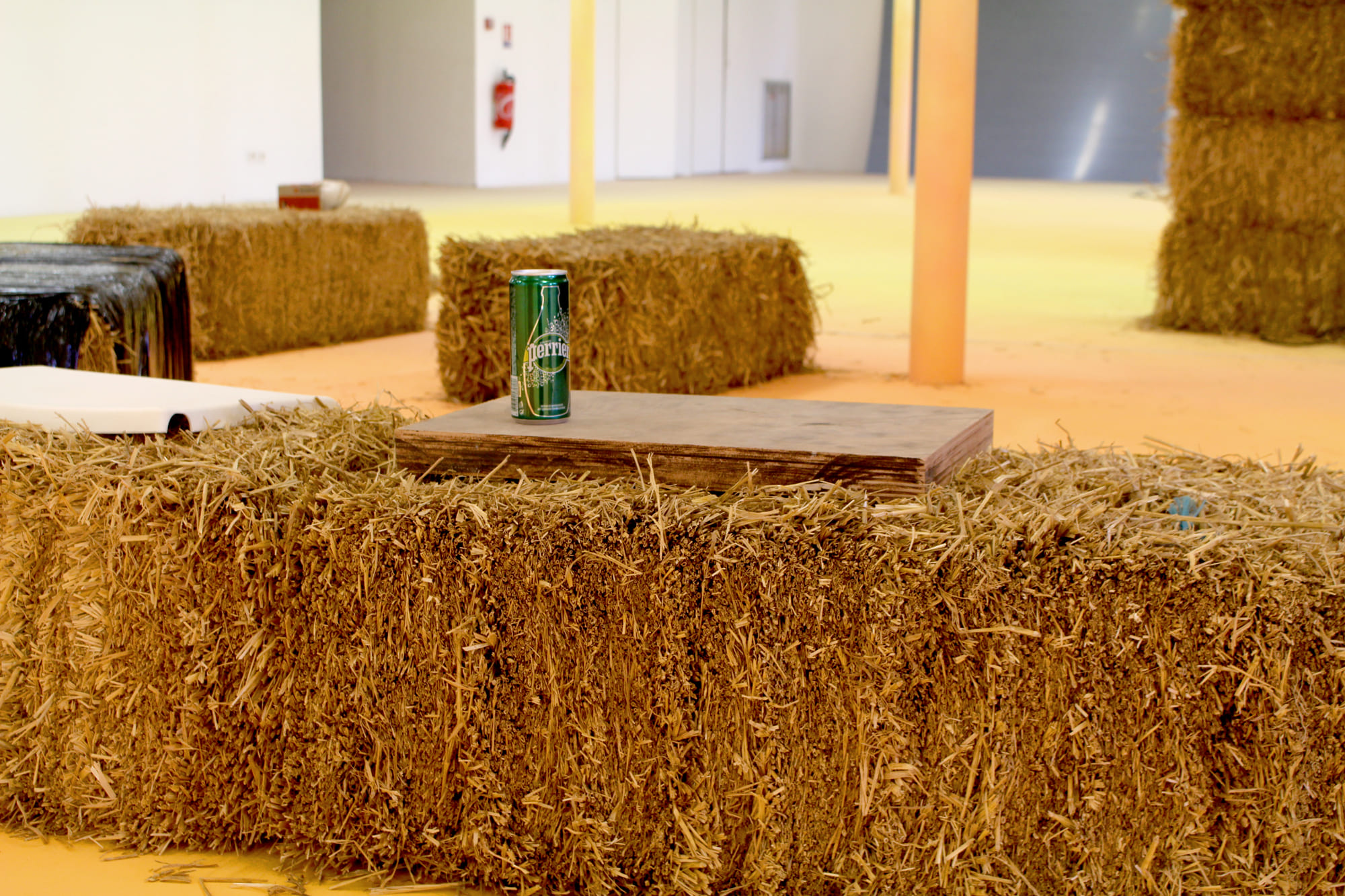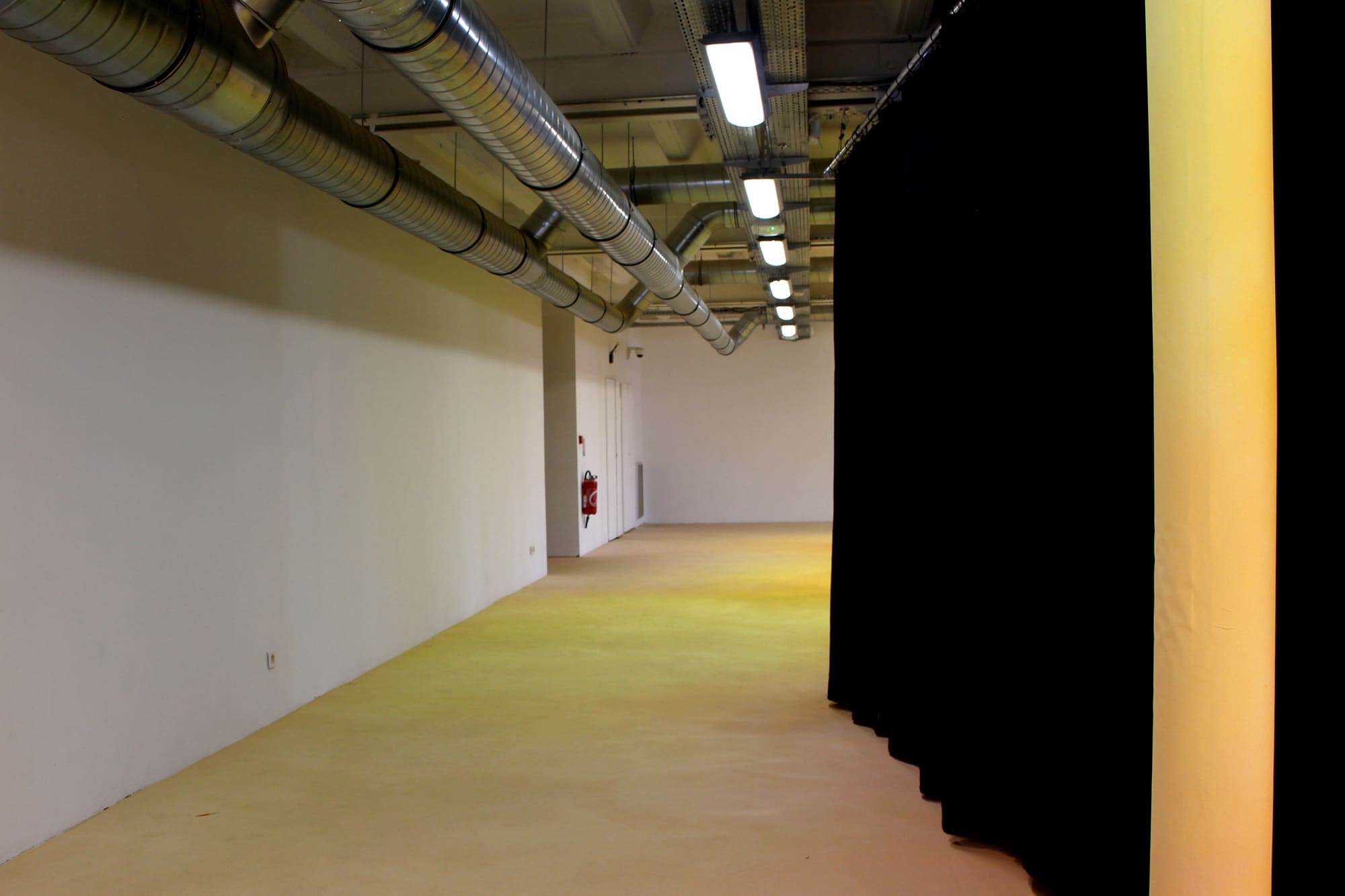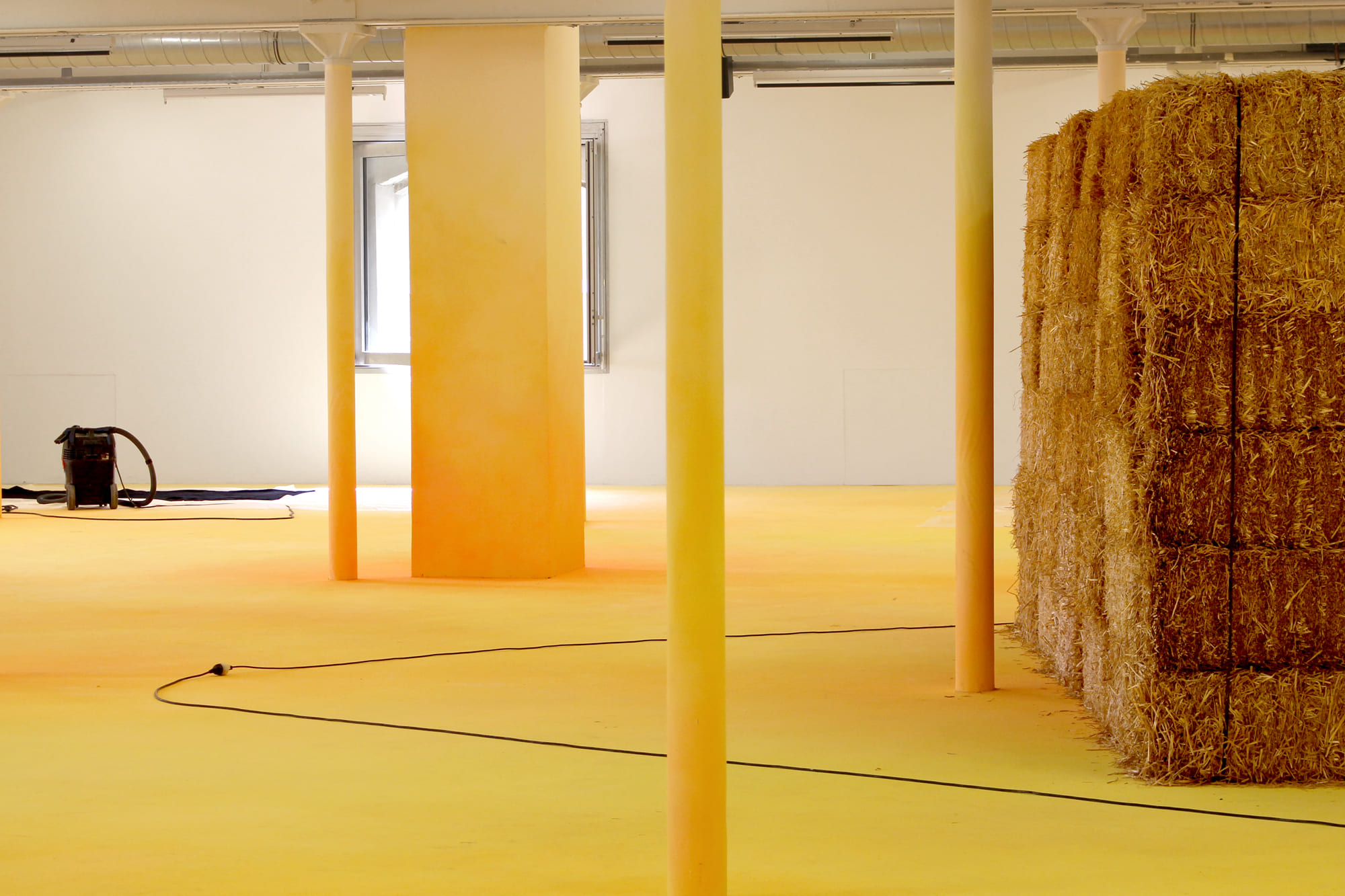 Anaïs : Motion & For the Moon to Rise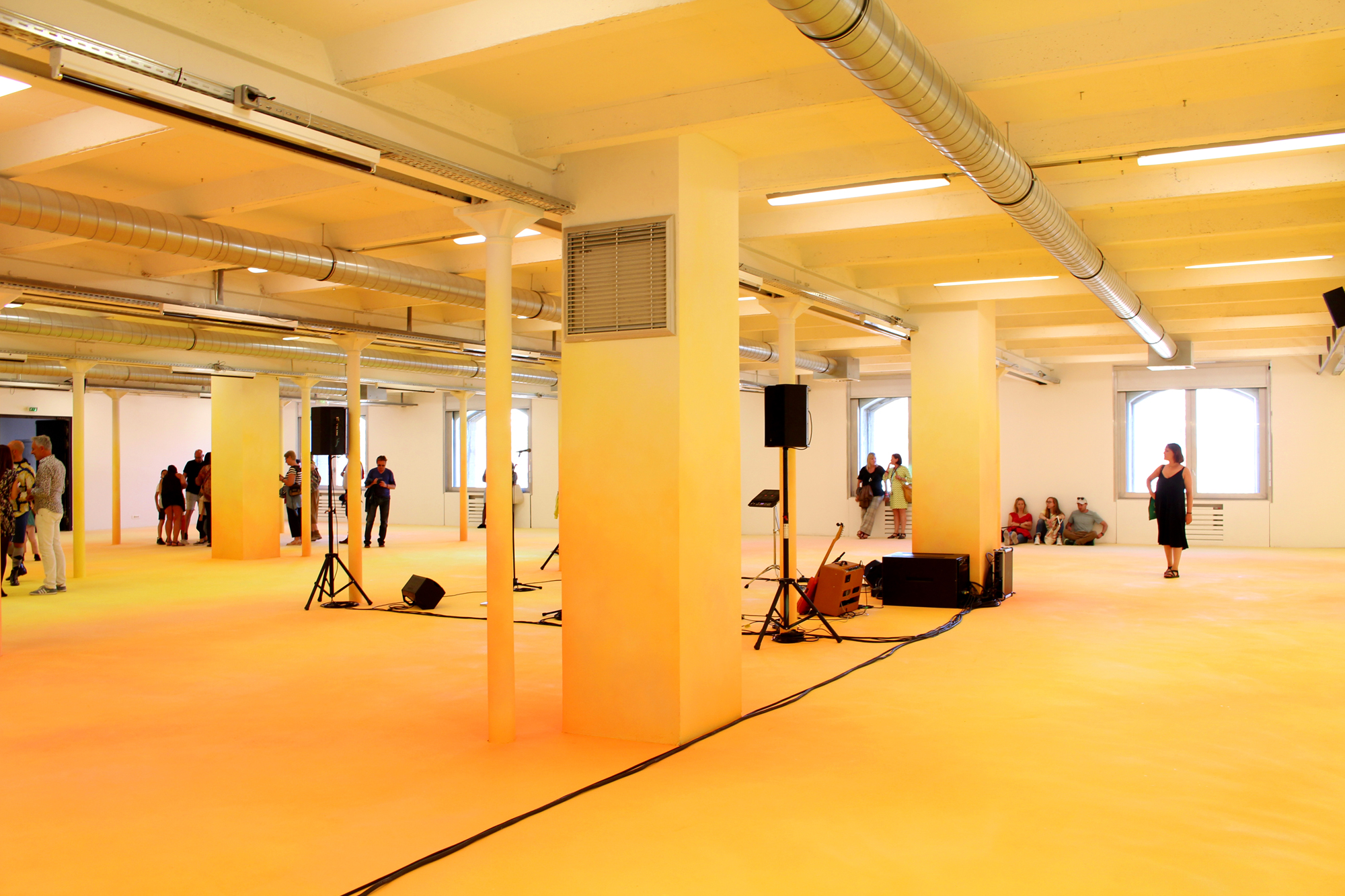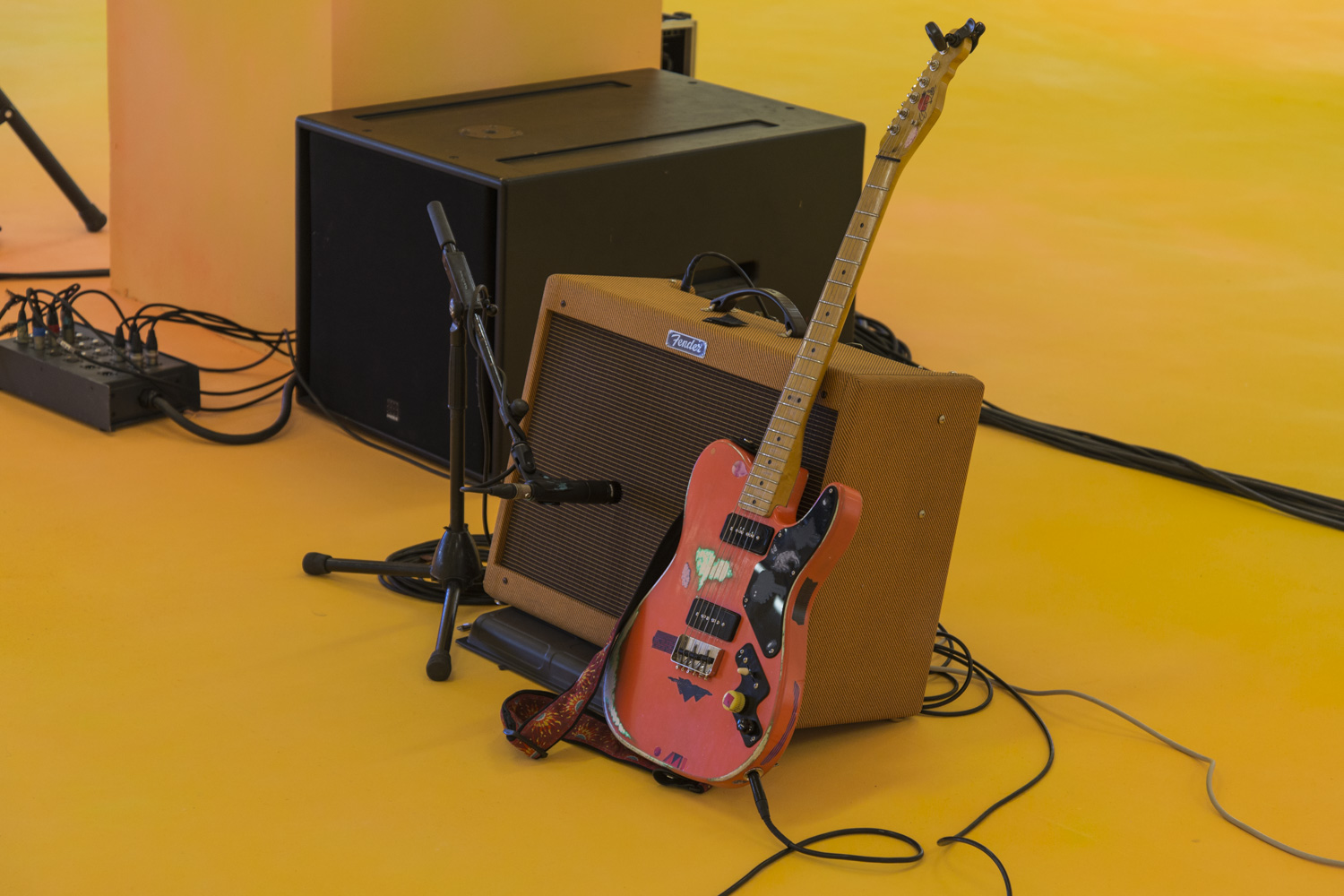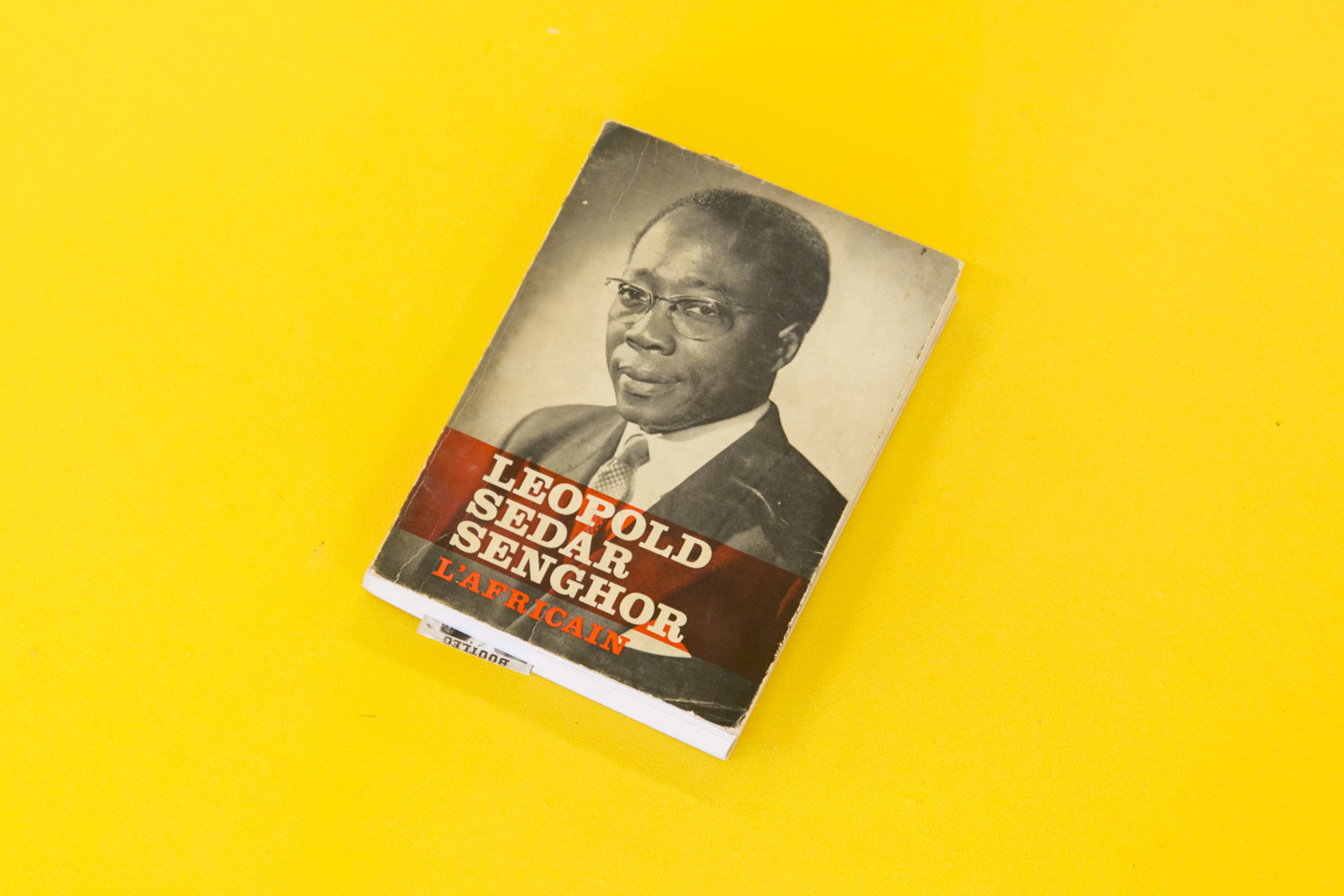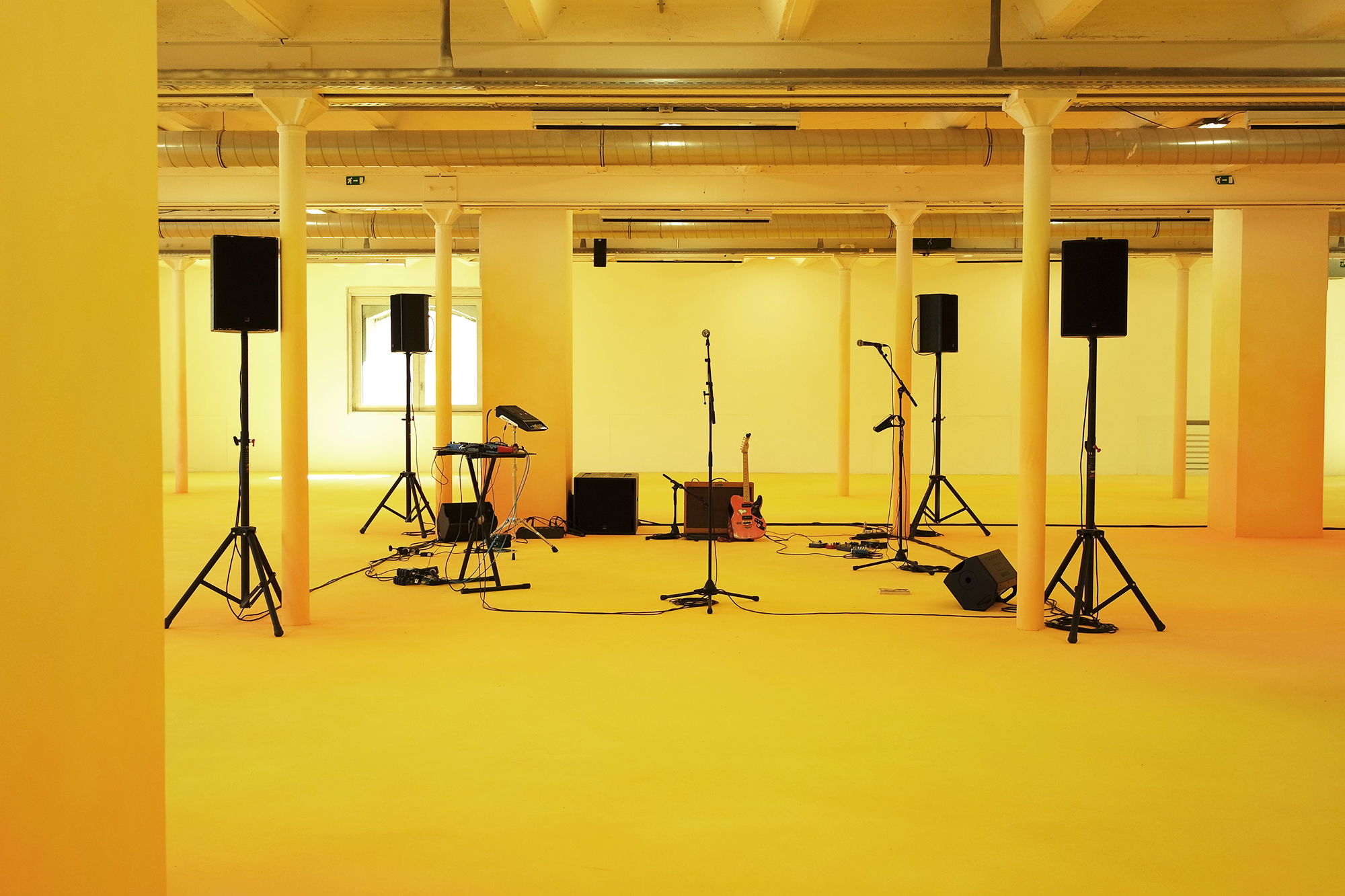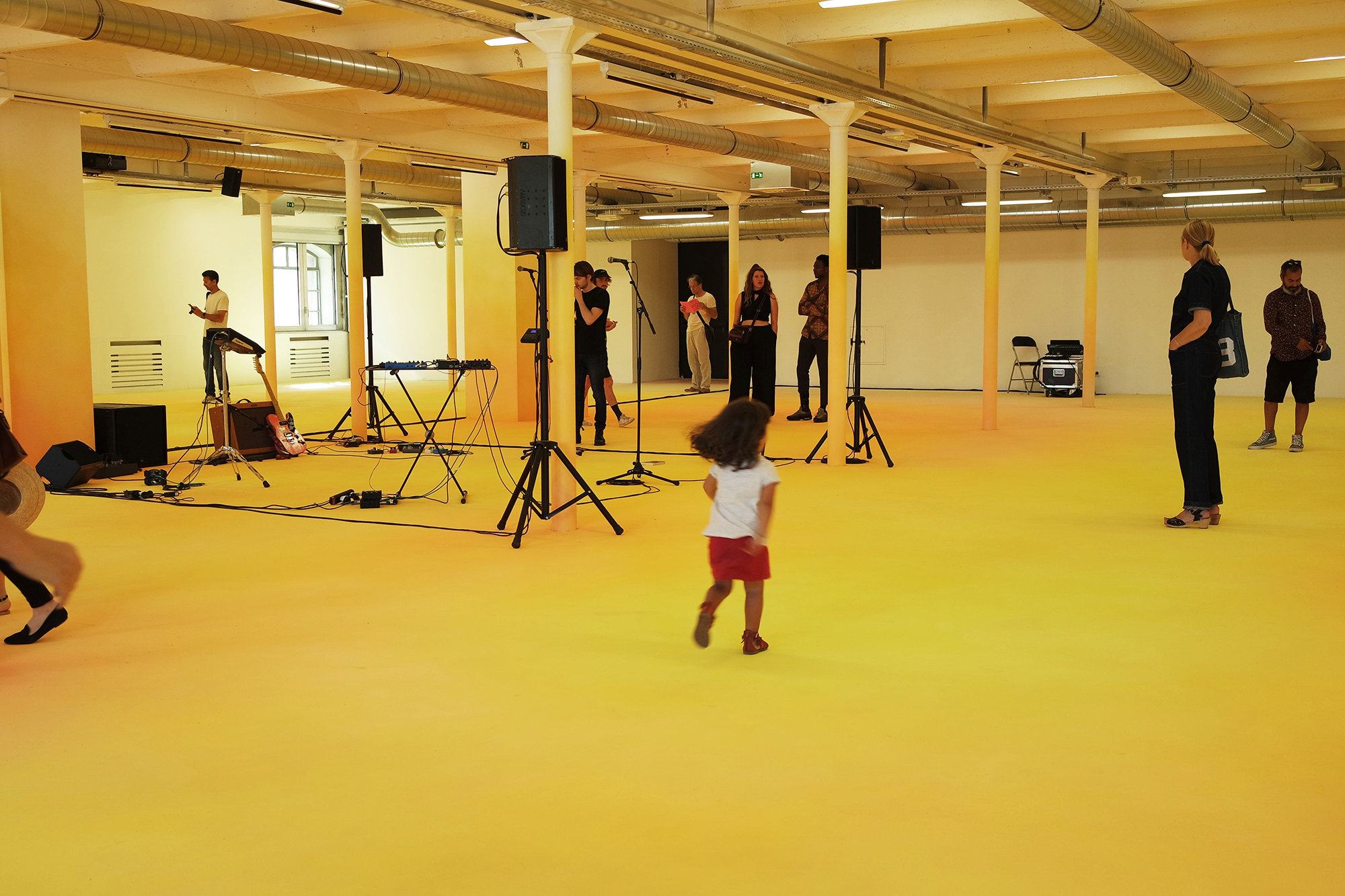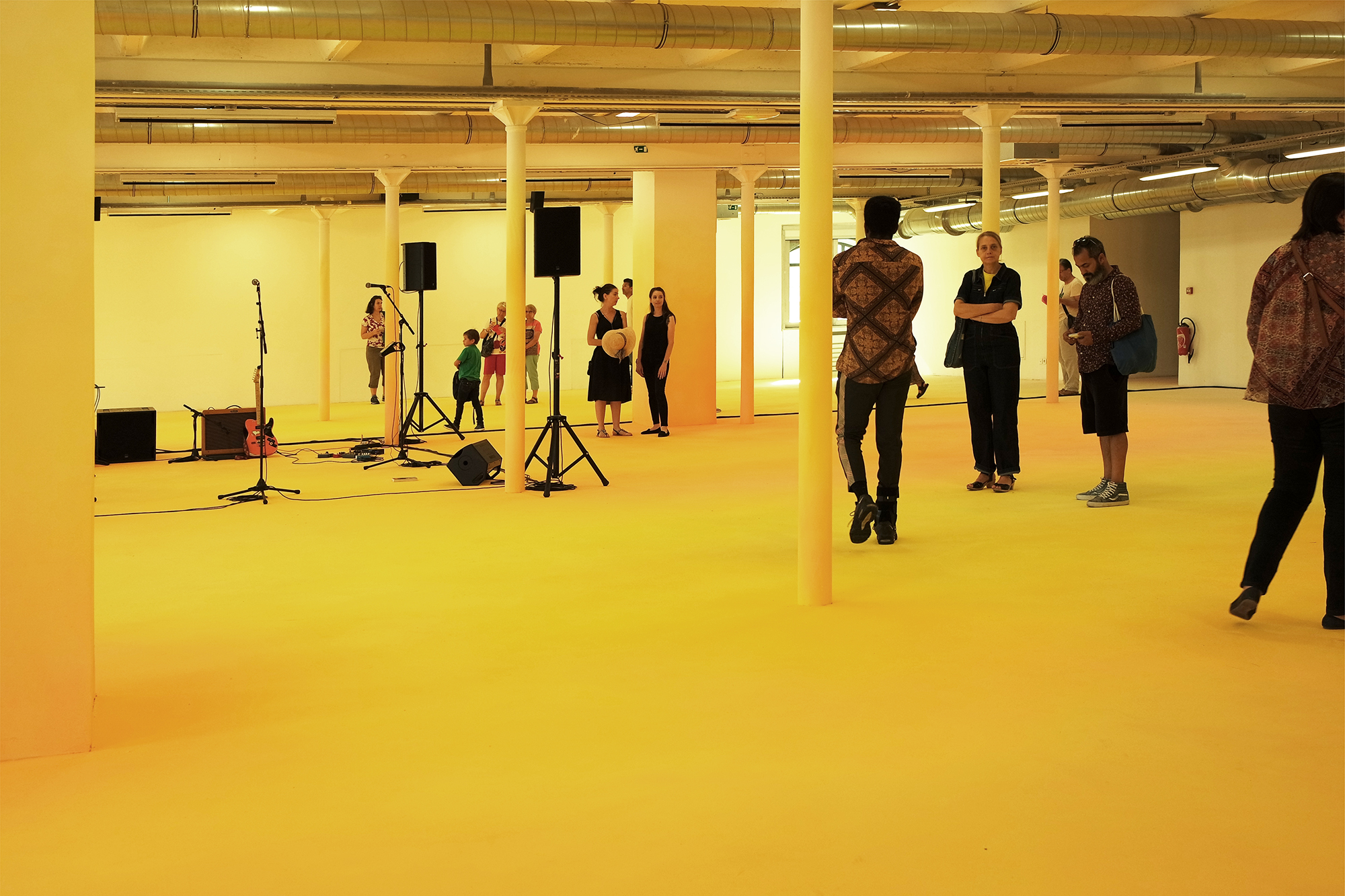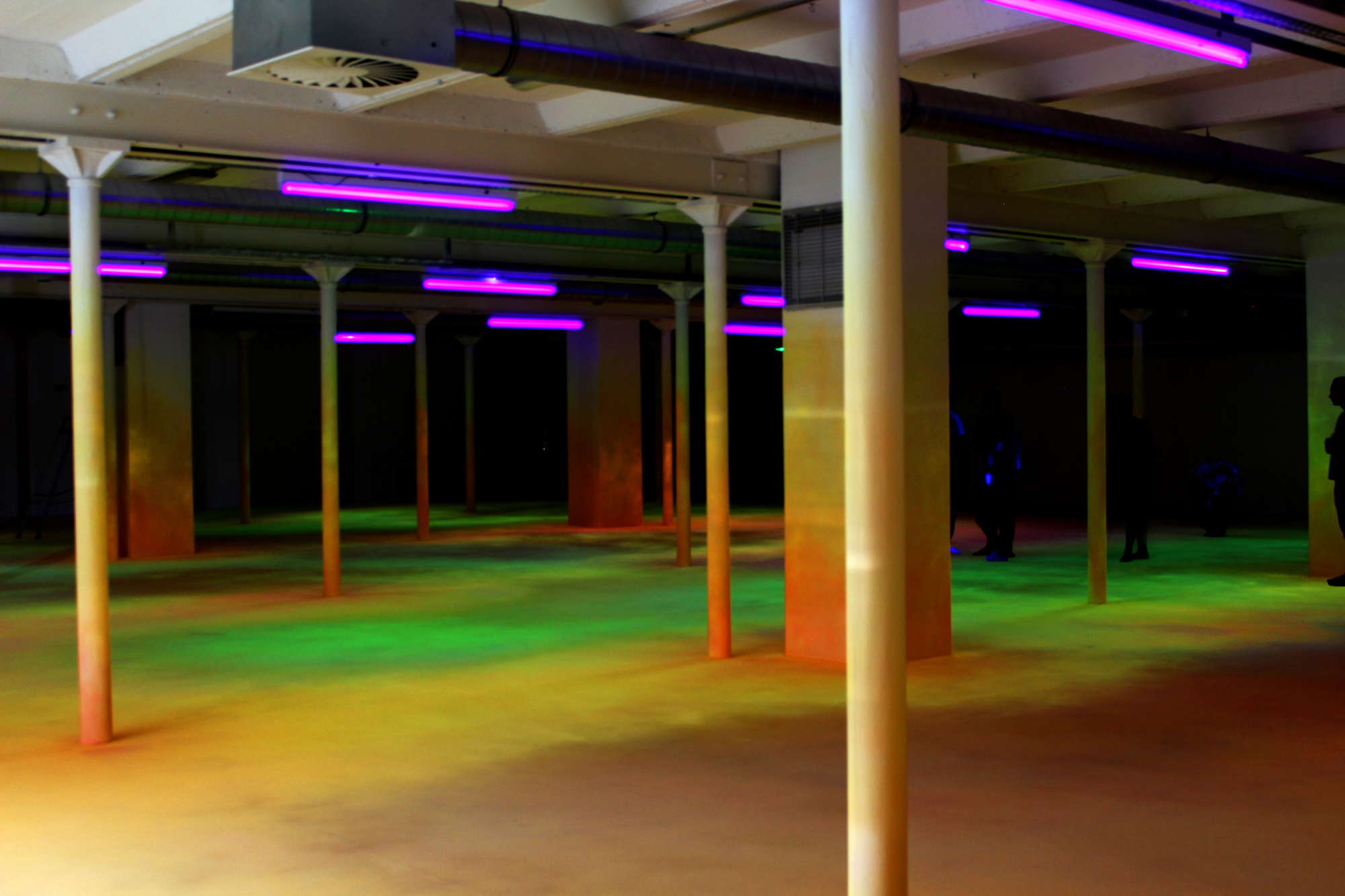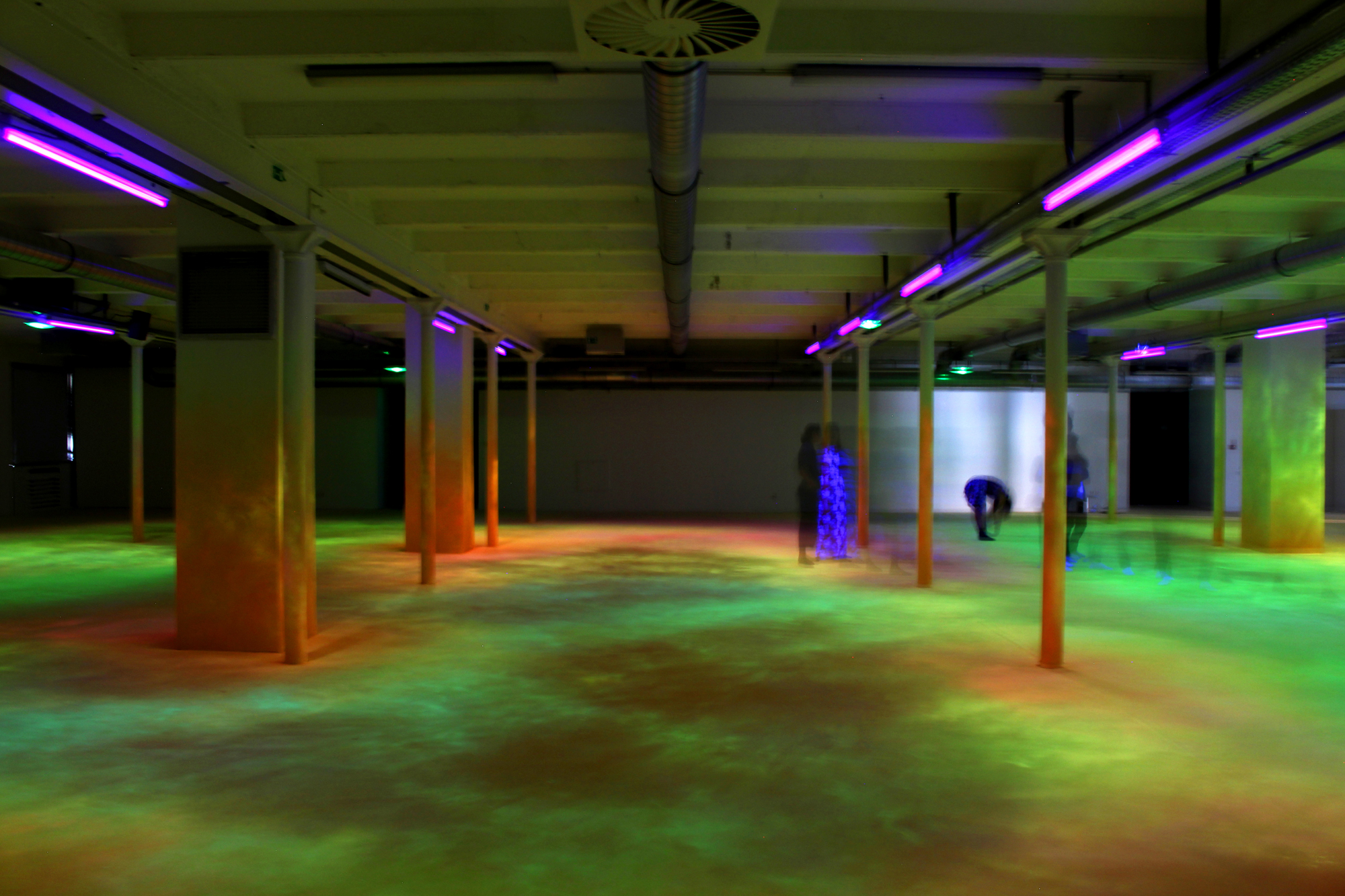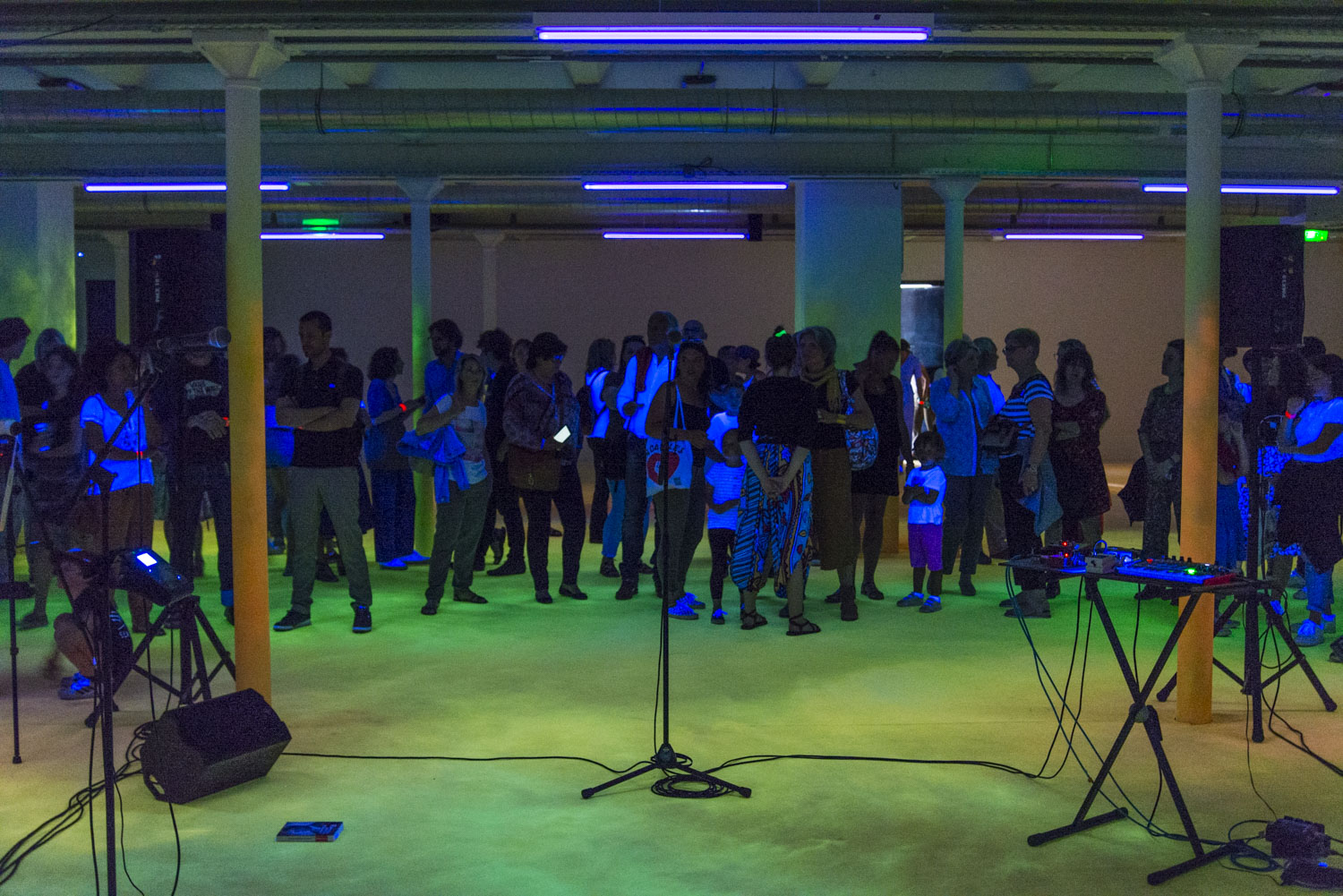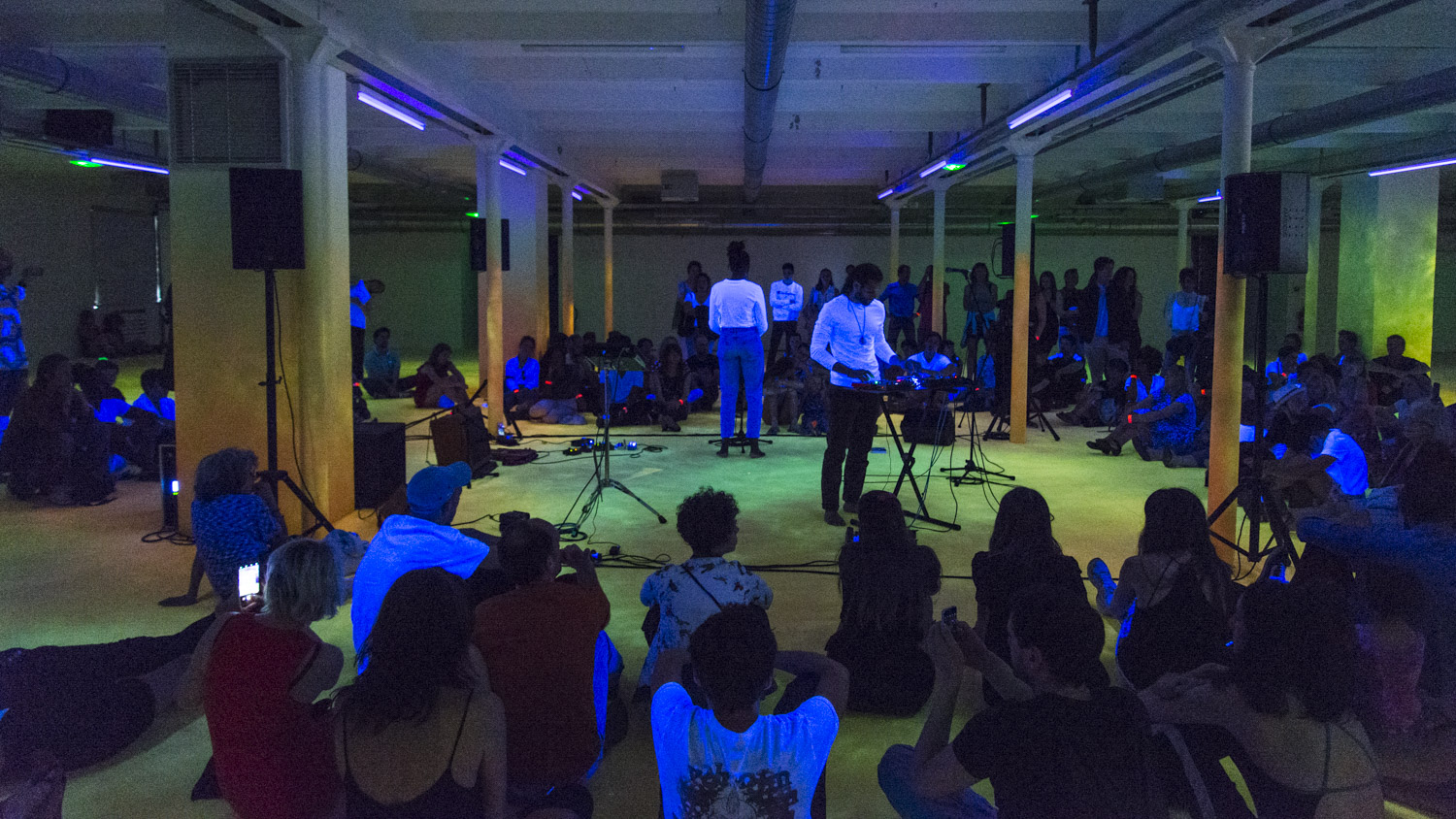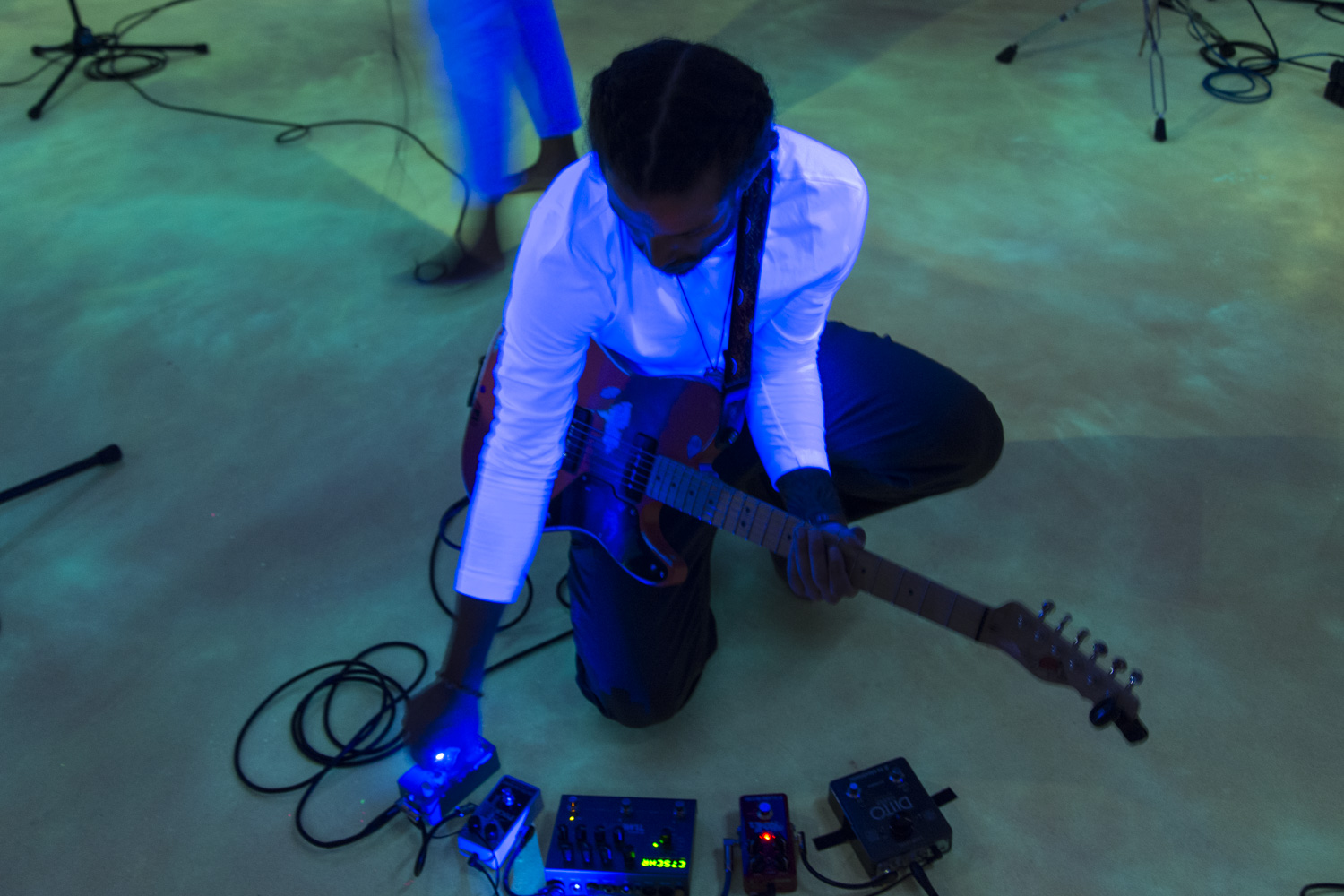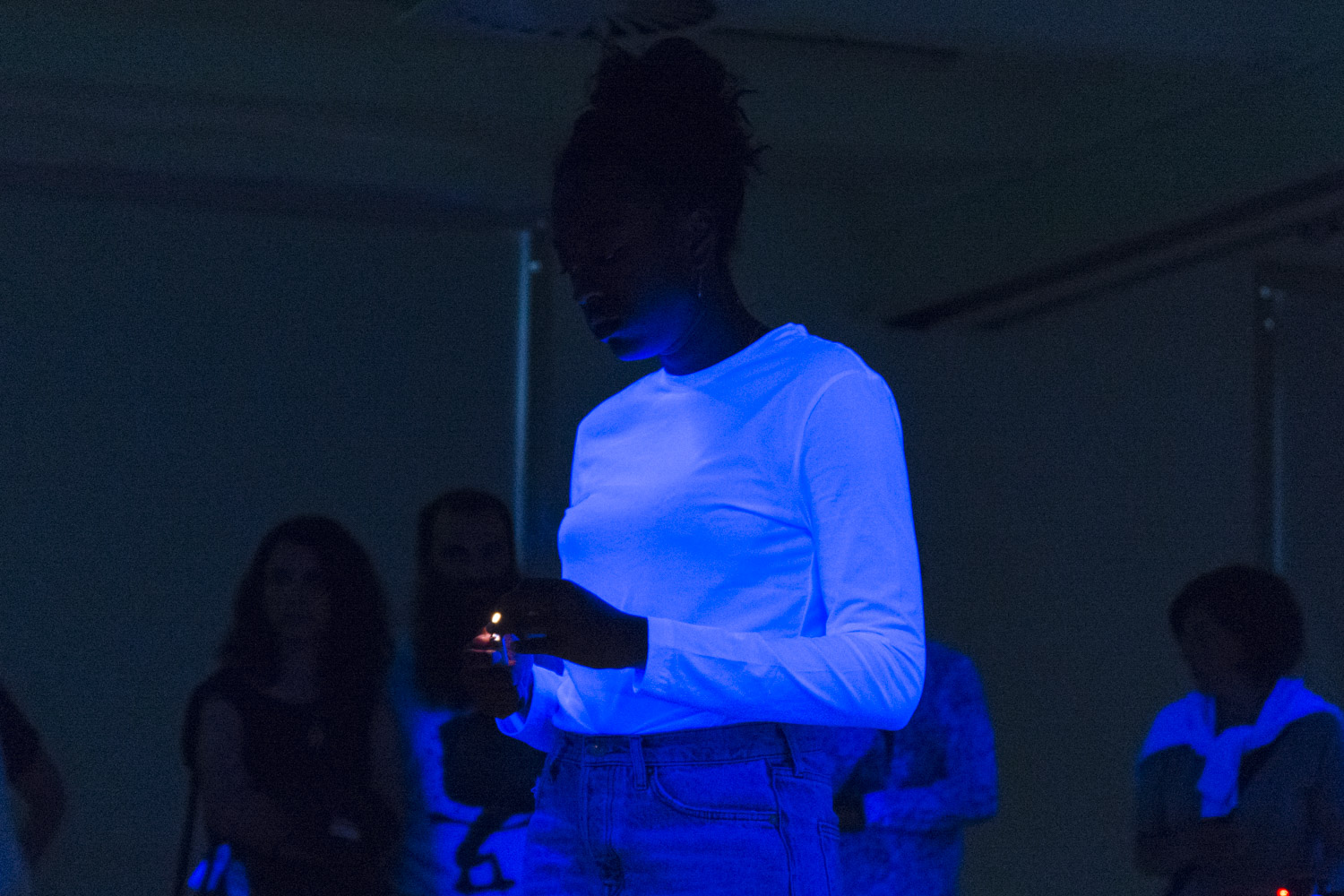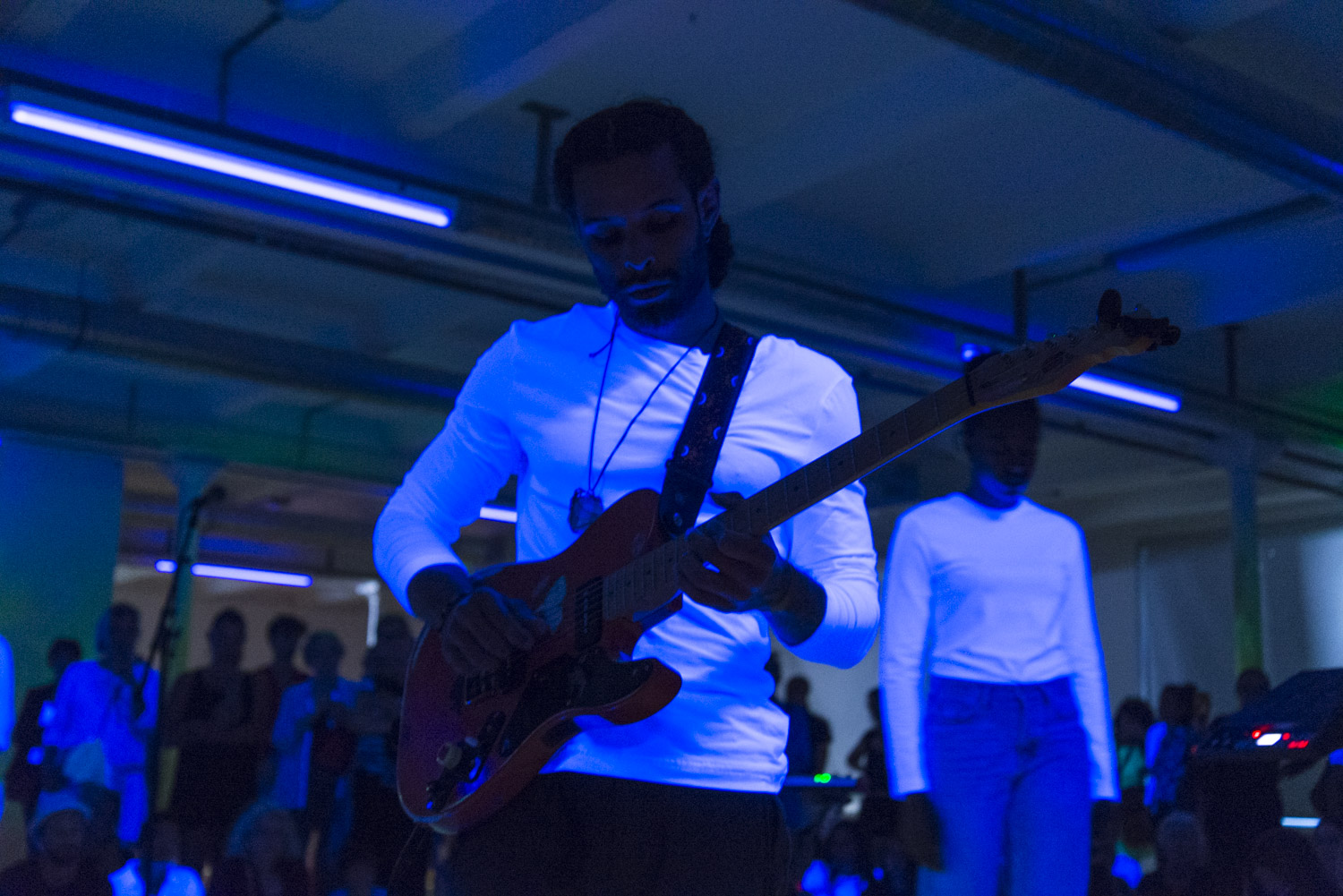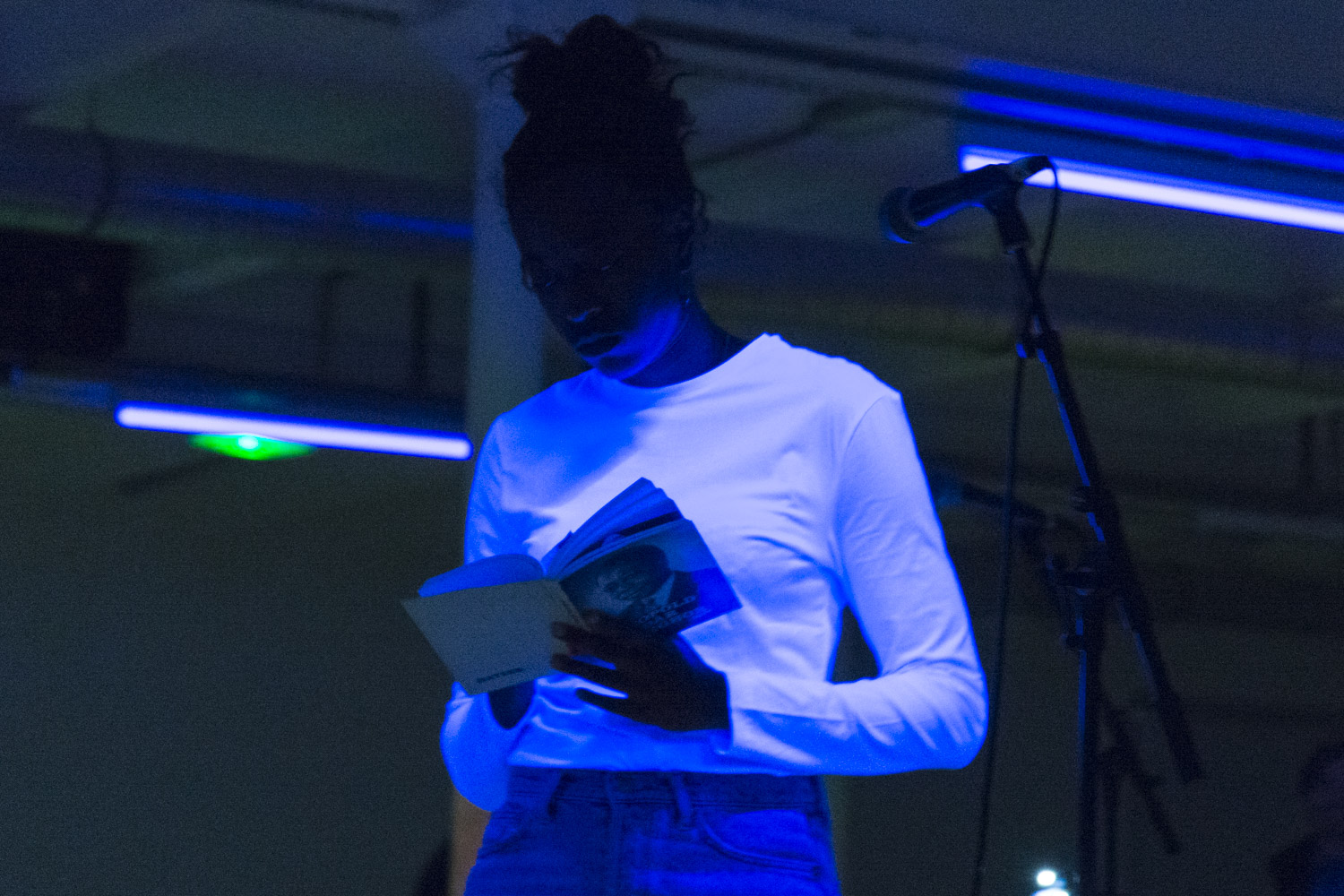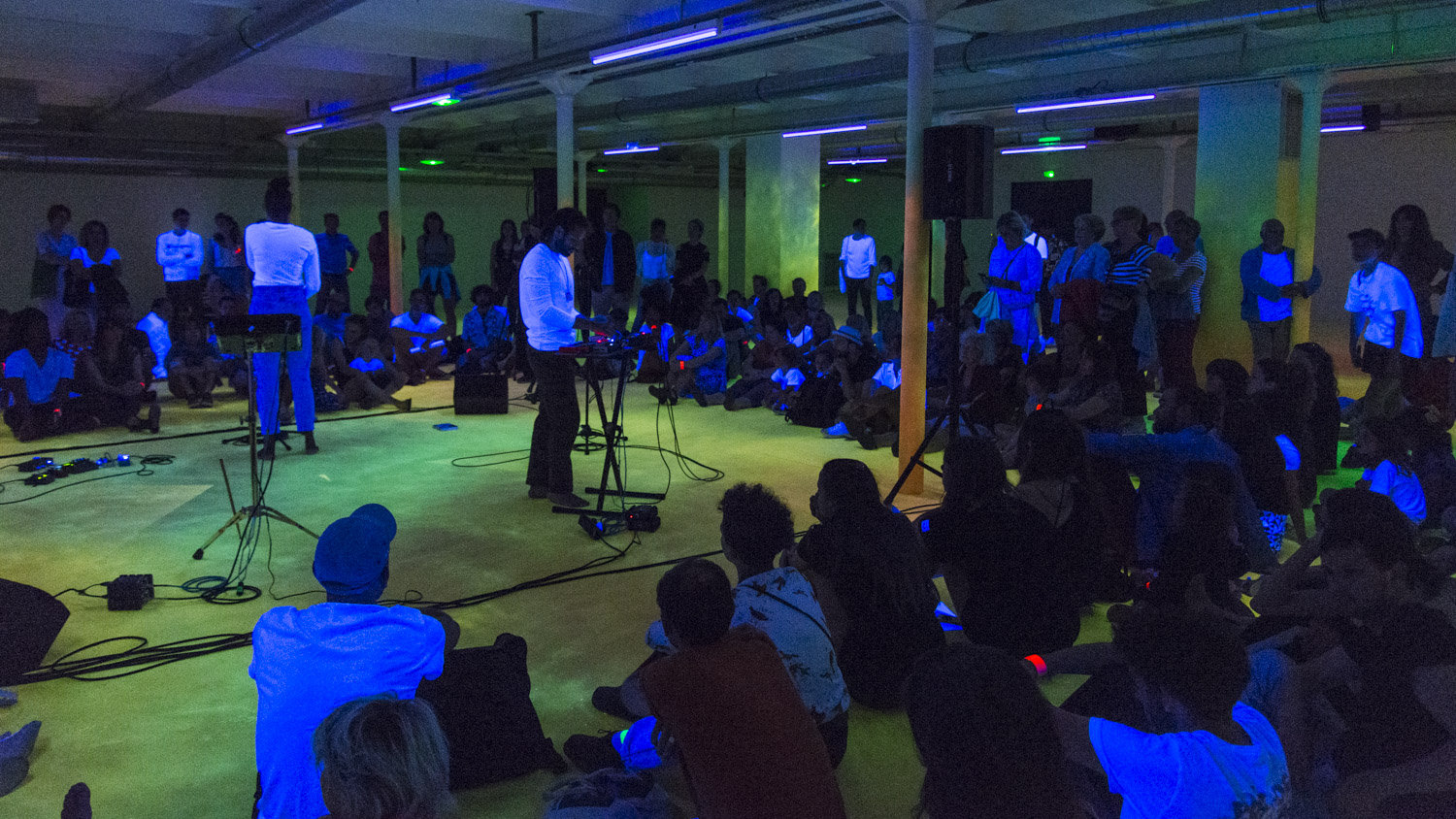 Flora Moscovici : Before the Rocks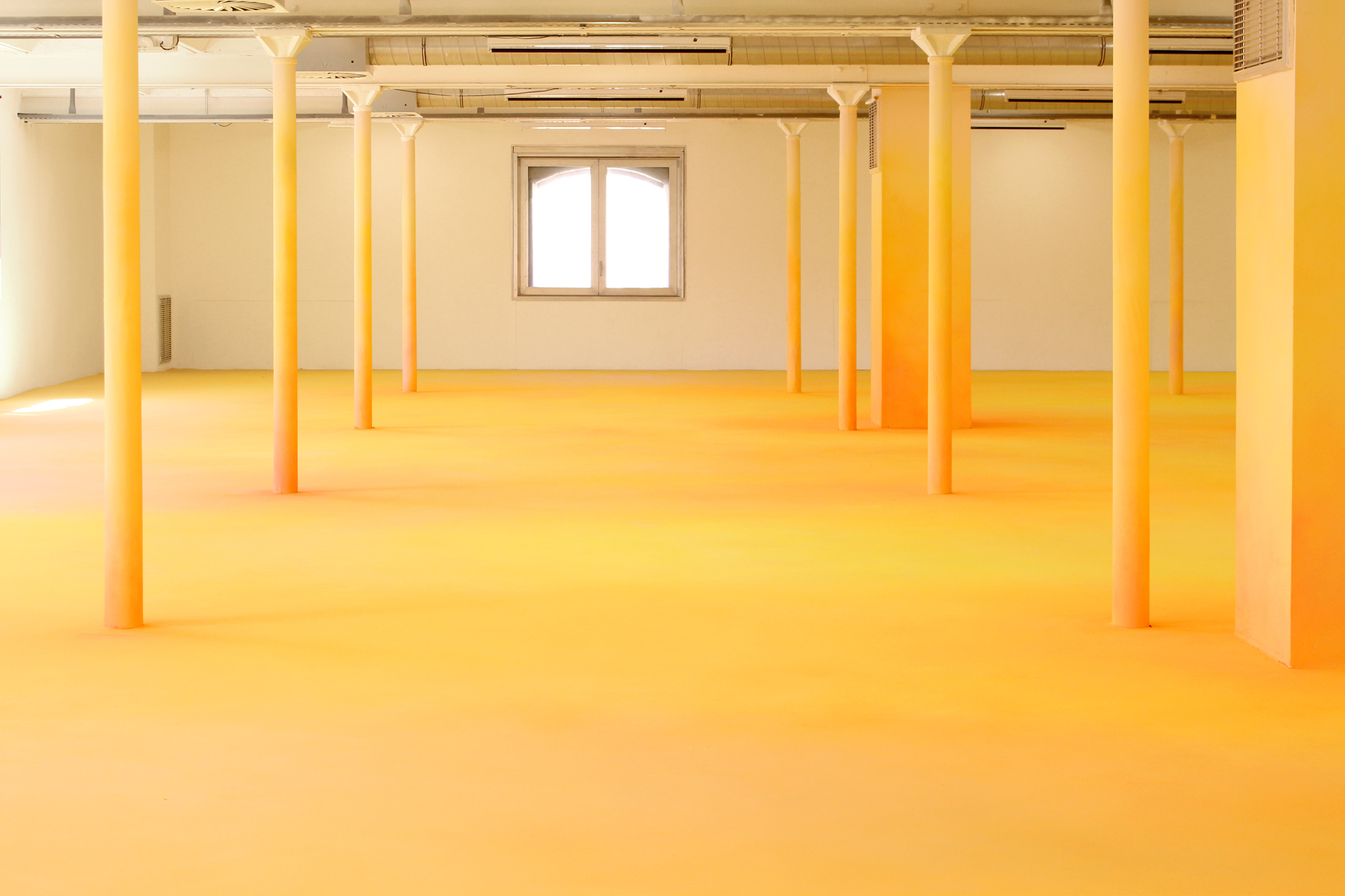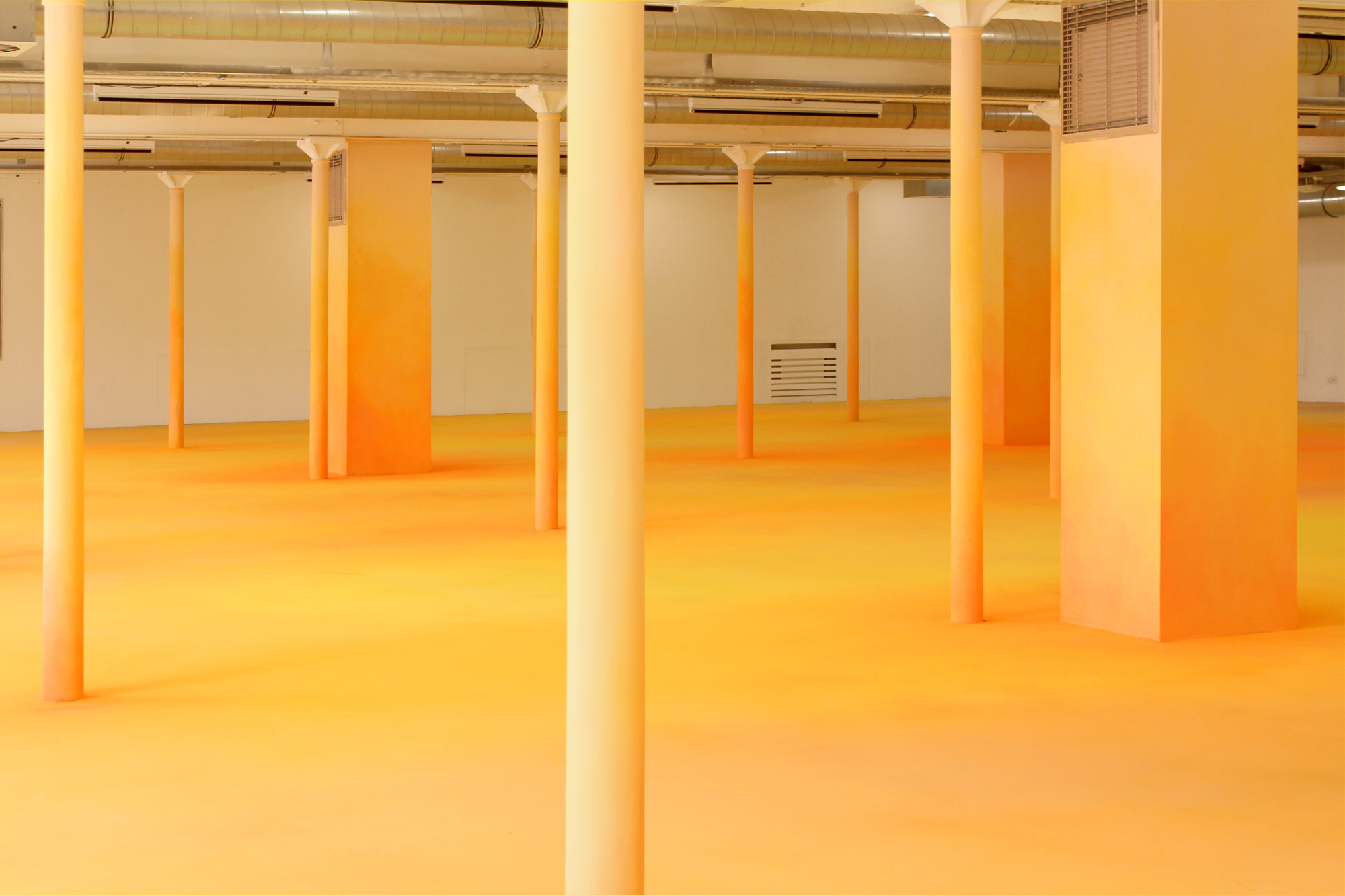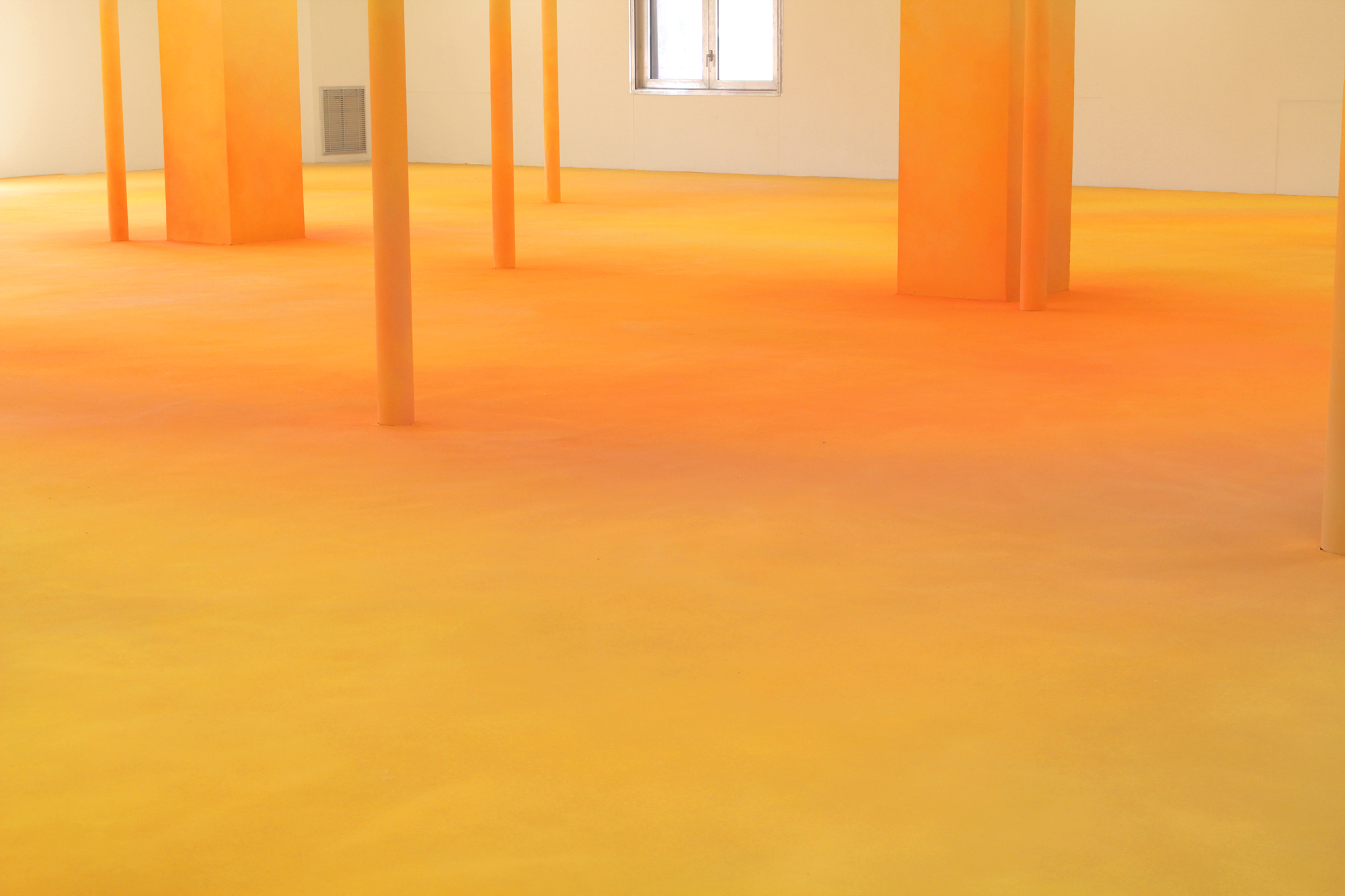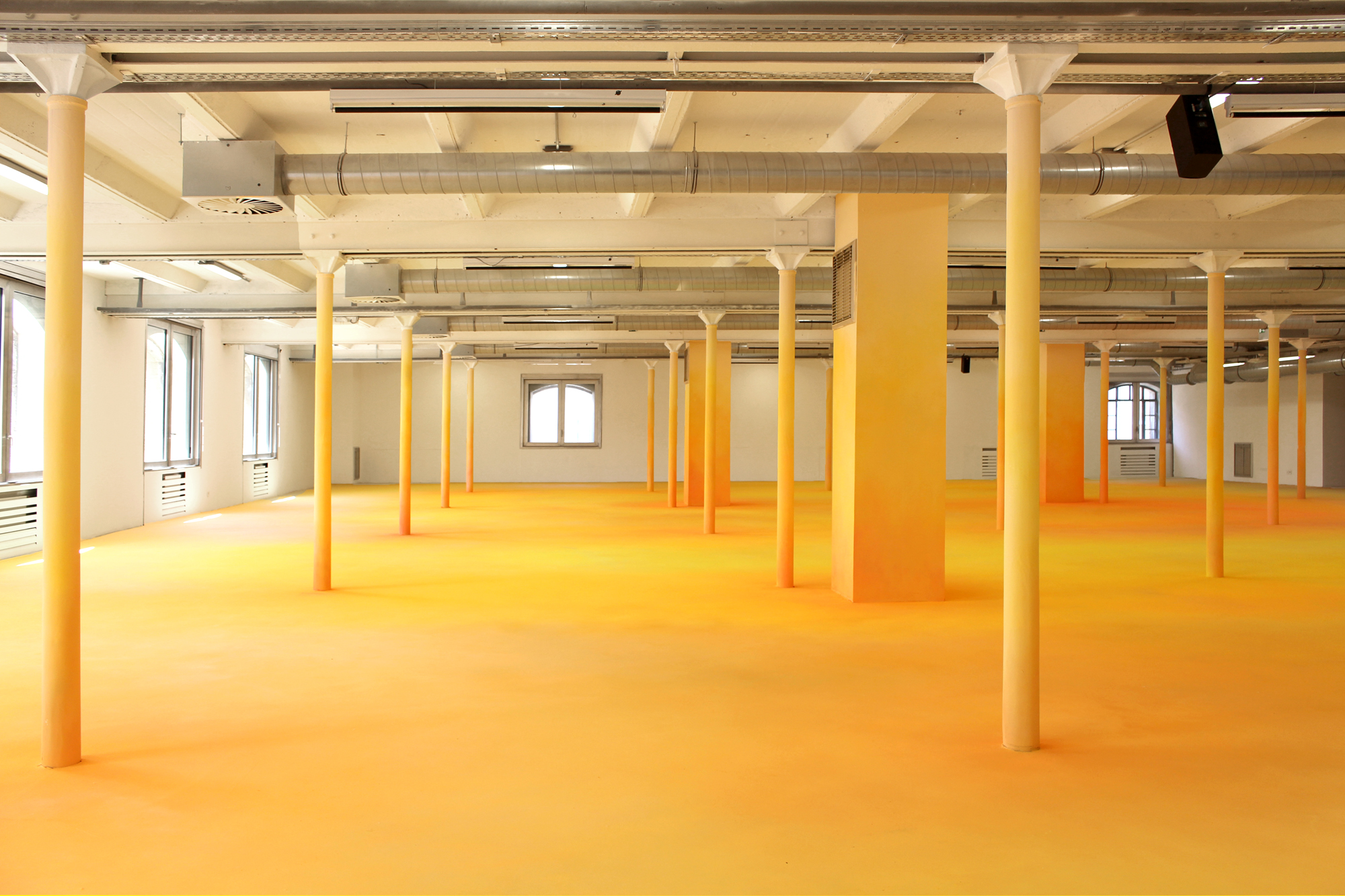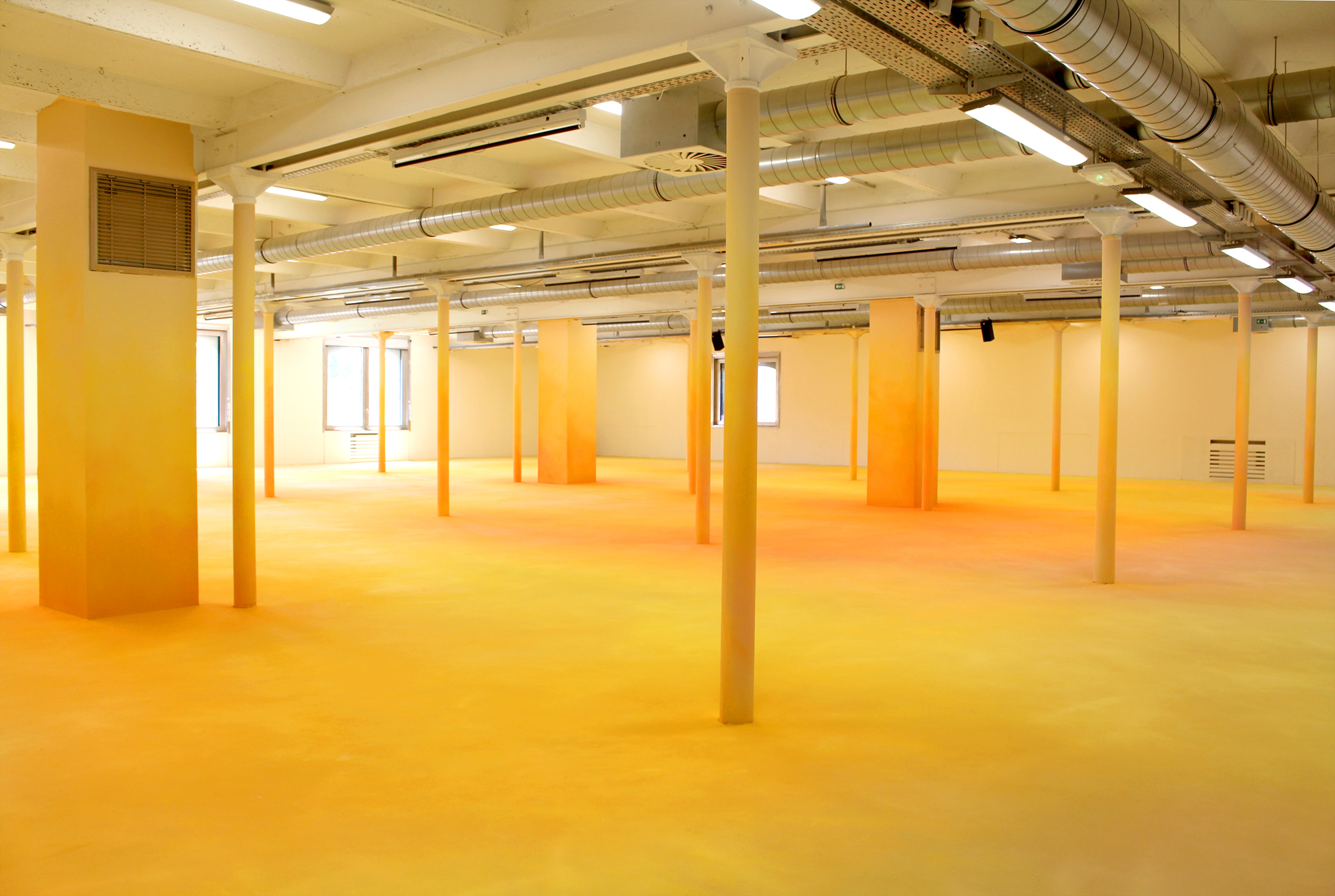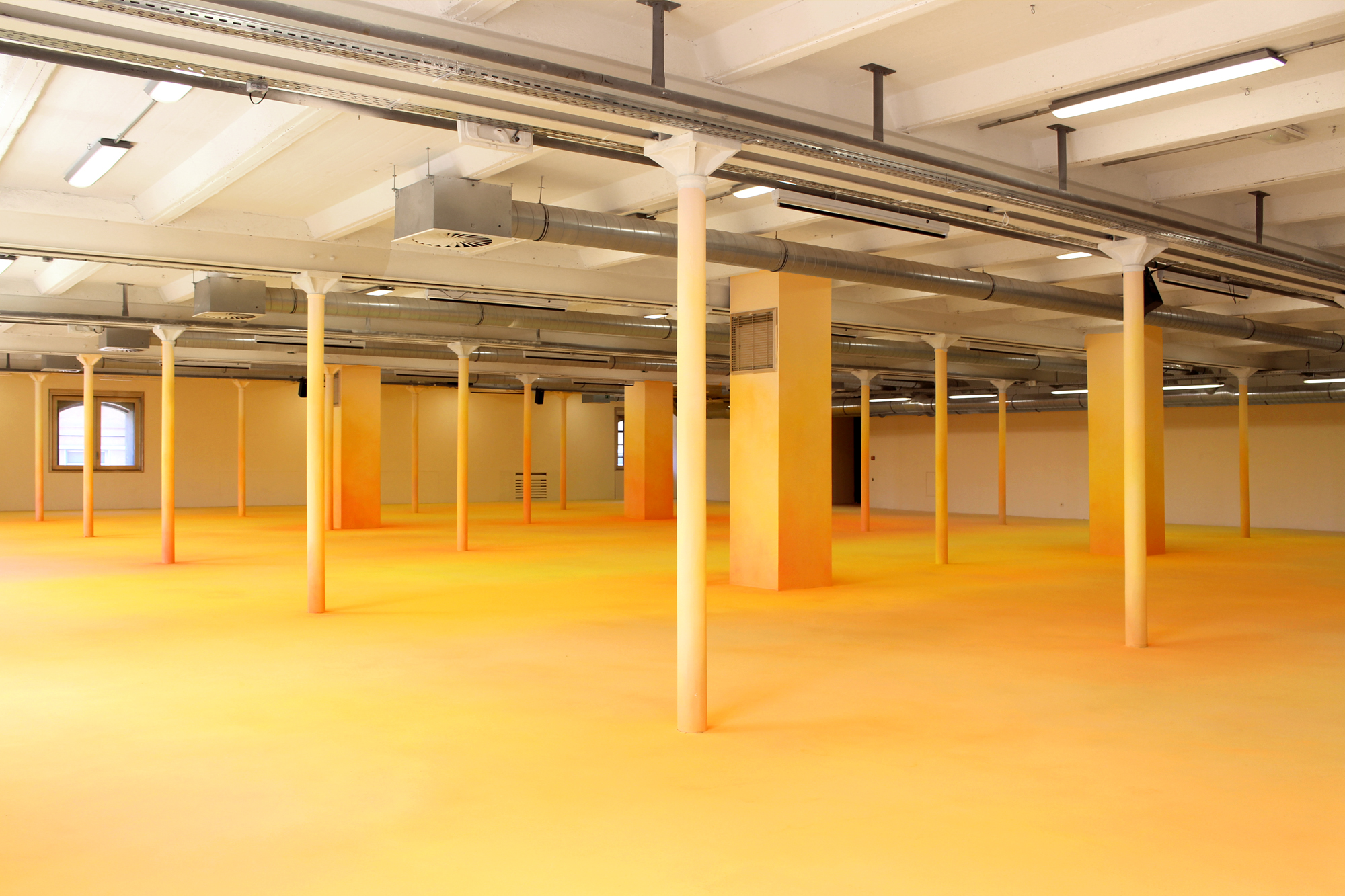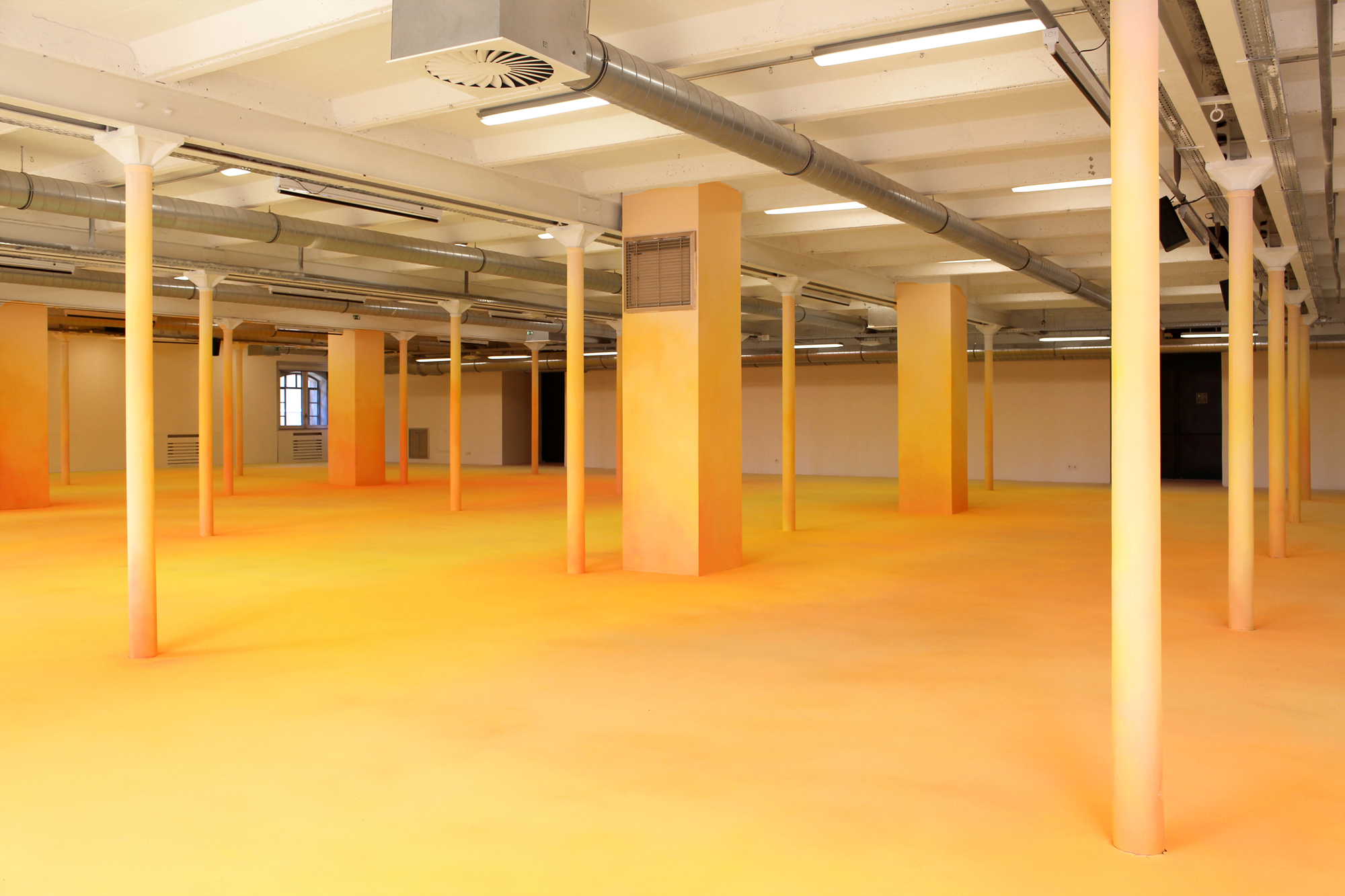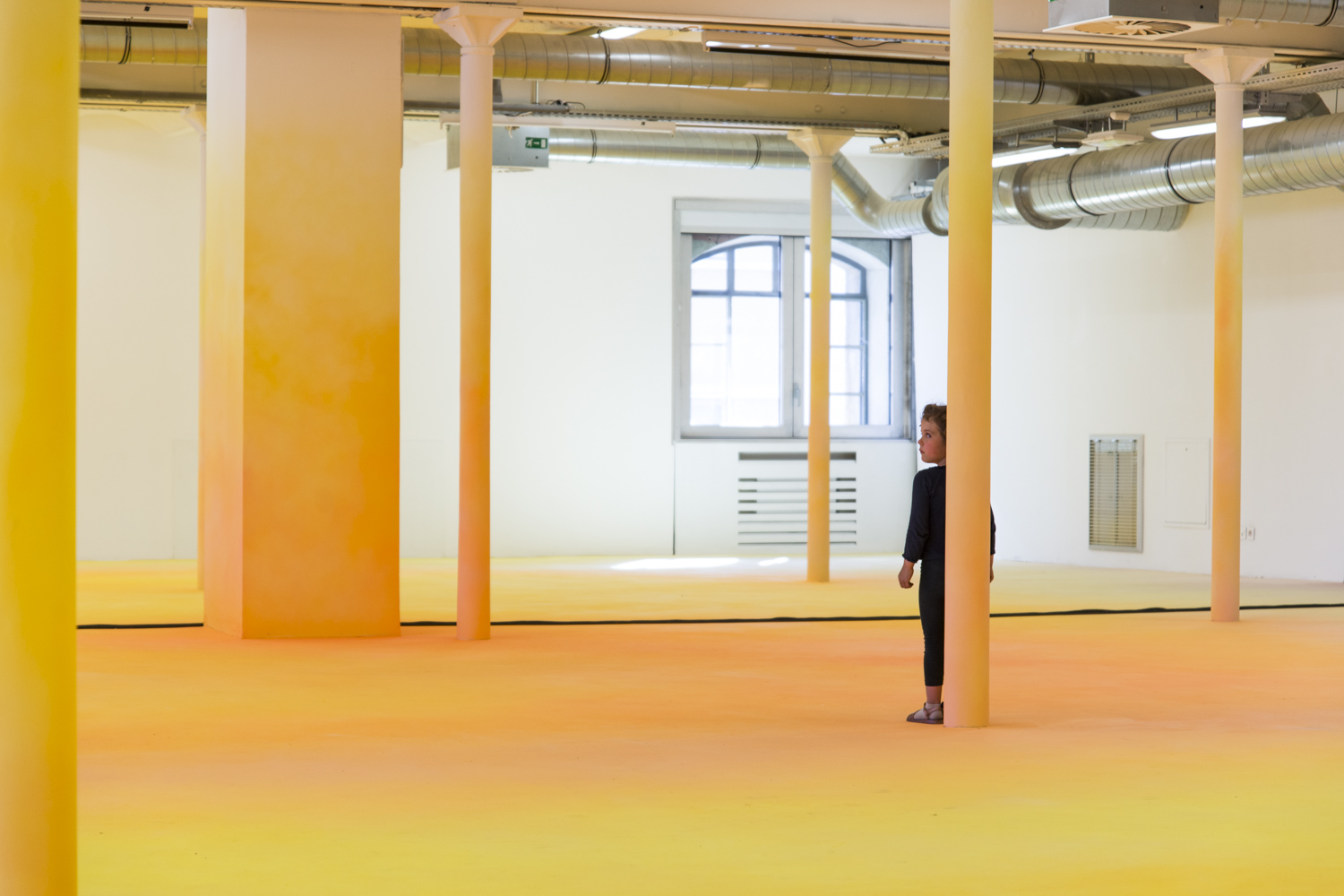 Photos : Nina Mouvant et Aurélien Meimaris
Partenaires / Partners