Rhum Perrier Menthe Citron
Shaker & Shooters
Basile Ghosn & guests
Media Naranja
Starting on July 3rd – Every Wednesday from 2pm to 7pm
Conversation Series
Within summer sessions held every Wednesday, Media Naranja, a curator duo based in Marseille, organizes its activities around the collection of the organizers', artists' and public's words about Rhum Perrier Menthe Citron. Each week, they publish an in-progress booklet compiling an oral archive, particularly focusing on hospitality issues. They record the sedimentation of a thought in the process of being developed and of projects developing in an organic way, echoing a landscape of exposure in continuous formation.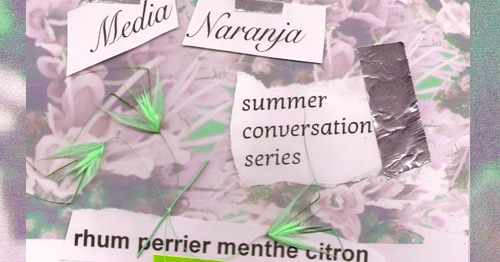 Super Coherent Printing Co
Starting on July 3rd – Reception on Saturday, July 6th at 6pm
Super Coherent Printing Co defines itself as "a graphic maelstrom (re-)linking in the eye of the cyclone the works of artists from different horizons and orientations." As part of Rhum Perrier Menthe Citron, they are achieving a one-week collective performance leading to the construction of an articulated shack with structures set up by Jagna Ciuchta, in the colors of Flora Moscovici and the soundtrack by Anaïs. They install their printers to make prints on fabric strips, which are recycled into the architecture of the various modules of the exhibition landscape.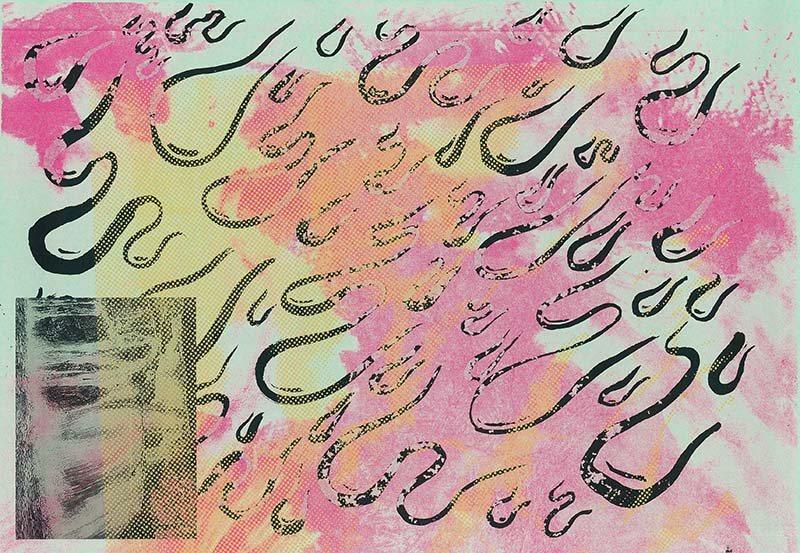 Célia Hay
Continuous projection on July 10th and 11th – Reception on Wednesday, July 10th at 6pm
The Procession of Disappearance, 22', 2018, coulor, 16/9
The film The Procession of Disappearance by Celia Hay, in collaboration with Pearlie Frisch, Maria de la O Garrido, Lena Heubusch, Candice Japiassu and Stephanie Sant, was made during a residency in Malta. The procession, which evokes different rituals performed in communion with nature, was conceived as a tribute to the surrounding elements and forms of life that have disappeared. The costumes and accessories were made from natural or unnatural objects found on site. The film is shown for 2 days, after which a trace of this meeting will remain in the form of posters to be taken away by visitors.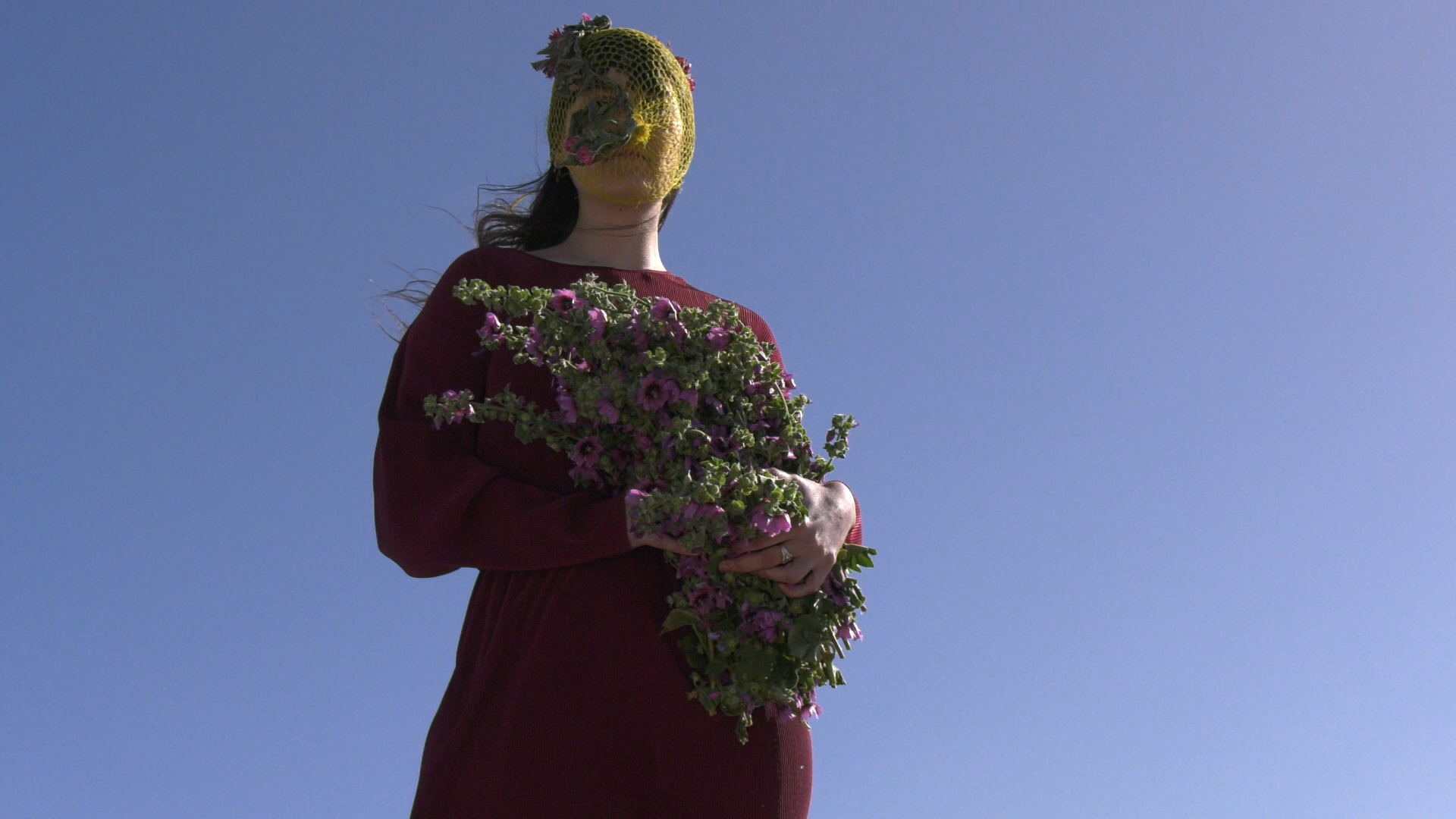 Sido Lansari
Continuous projection from July 12th until the 14th — Reception on Friday, July 12th at 6pm
Les derniers paradis, 16', 2018, Fiction, Morocco / France
Production : Fræme – Friche la Belle de Mai – French Institute in Morocco
Sido Lansari's film Les Derniers Paradis is the fictional portrait of a Moroccan transsexual, Sami, whose author tells the "almost true" story. In Casablanca, he only dreams of Egyptian dances and celebrities in the hair salon where he works. Everything changes when he meets Daniel, a lover who made him discover a revolutionary homosexual Paris. By mixing archive images and analog photographs, Sido Lansari paints an intimate portrait of a young man from childhood to exile, where he discovers himself coming from the "last homosexual paradises", as they are called from the West. A presentation of documents linked to the film remains visible in the exhibition space after the 2 days of projection.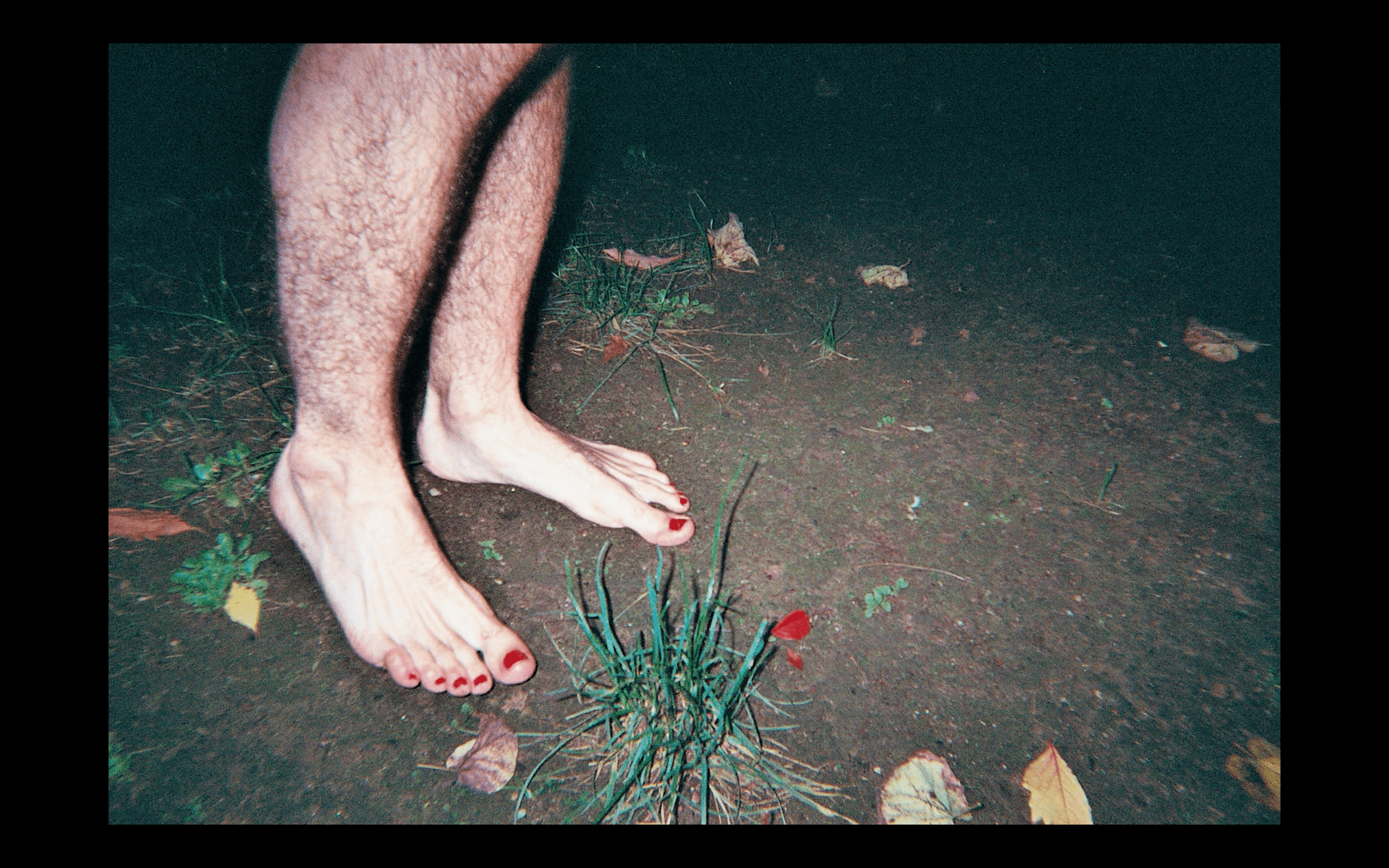 LE MUFF
Concert on Saturday, July 20th at 6pm
The MUFF (Marseille Underground Film & Music Festival) presents SEMLEH (Julien Louvet et Ana Servo) with the videomaker and performer* SWAN B. SEMLEH is a duo composed of artists Julien Louvet (or The Austrasian Goat) and Ana Servo (Mona Servo). Coming from the underground scene, they develop together and in semi-improvisation sound landscapes borrowing to futurism, "occultures" and other invented mythologies. For Rhum Perrier Menthe Citron, they created LAVA / SALIVA, a sound and video performance with the video artist and performer* SWAN B, supported by the MUFF. LAVA / SALIVA is a slippery and invasive performance, thought of as trembling and then gushing, leading to the (perpetual) metamorphosis of landscapes, territories and bodies… like a lava flow, like a slime flow, and their encounter.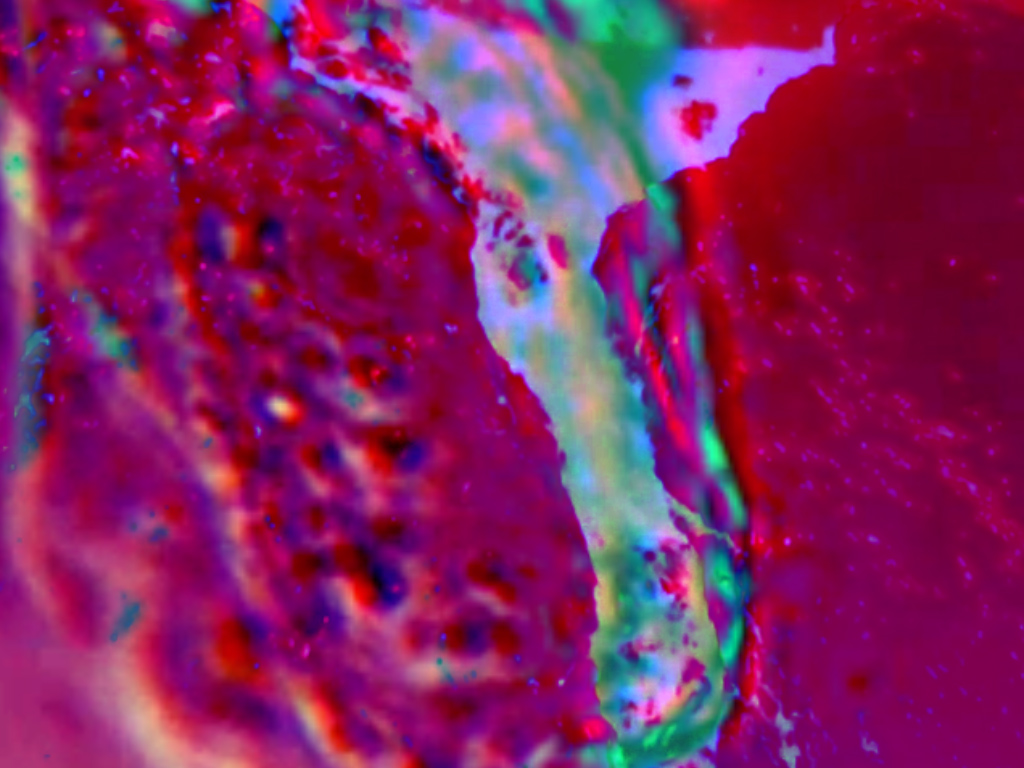 The Lonely Life Lovers Club

Starting on July 24th — Reception on Saturday, July 27th at 6pm
KARAOKRYPTE
Karaokrypte, takes the decision to use the exhibition space on the model "two rooms; two atmospheres".
The cabin, the first atmosphere, is a karaoke studio. Posters of concerts and fictional events on the walls, a set of colored light. Everything in this cabin tells you to sing a song.
Nevertheless, voices, audible from outside the cabin, give to hear a chaotic soundtrack of amateur singers, a cacophonic overdub that compiles all the collected vocalizations, in an anarchic and dissonant way. Second atmosphere.
Karaokrypte therefore offers a journey into the voices of the past, a noisy return to pop accents, by proposing a sound installation with several voices, extended in time and space. Karaokrypte is an endless concert, an interminable and inde(terminate) hymn.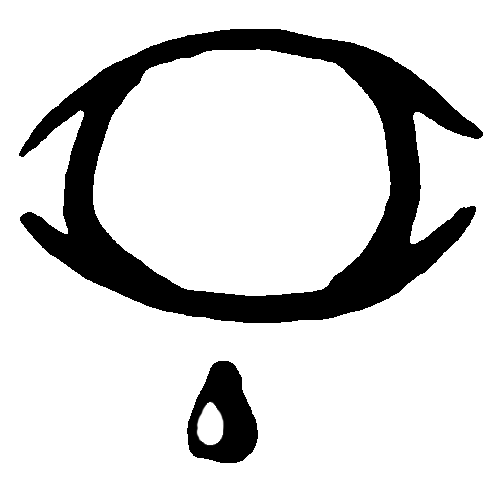 Belsunce Projects
Starting on July 31st — Reception on Saturday, August 3rd at 6pm
TEA / LIGHTS / AND / WAX / MELT (A / PERFECT / COMBINATION)
A proposal by Won Jin Cho – Belsunce Projects.
Won Jin Choi, co-founder of Belsunce Projects with Basile Ghosn, host Dambi Kim and Jules Dumoulin. As part of Rhum Perrier Menthe Citron, they offer TEA / LIGHTS / AND / WAX / MELT (A / PERFECT / COMBINATION) and invite each person to share:
stir stir colored liquids, / des liquides colorés remués et agités,
floating-biting liquid fluids, / des fluides liquides flottants – mordants,
heating bits and bites up, / chauffant, se réchauffant,
not a Kool-Aid but cool 'em down, / se relaxant progressivement,
sipping hanging, / en sirotant, en traînant,
hanging out. / en commun.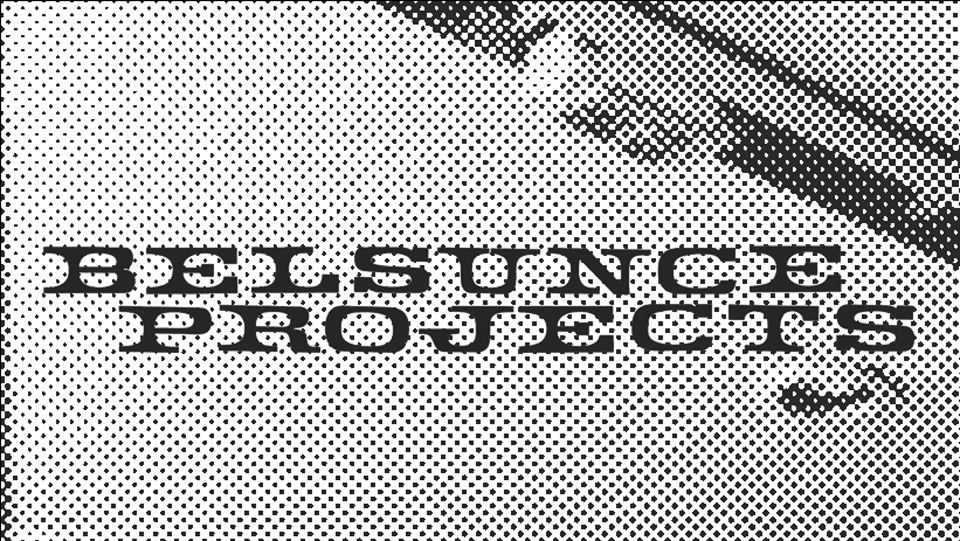 FUSION
Performance on Sunday, August 4th at 7pm
Fusion is Cécile Bouffard's, Roxane Maillet's and Clara Pacote's essence and Vnouje is their edition. A writing in progression lesbian saga, an evolutive edition that is enhanced at each session.
Their intervention in Rhum Perrier Menthe Citron marks Vnouje's second birth in the form of a performance : the reading of new texts, an original cocktail and ephemeral installations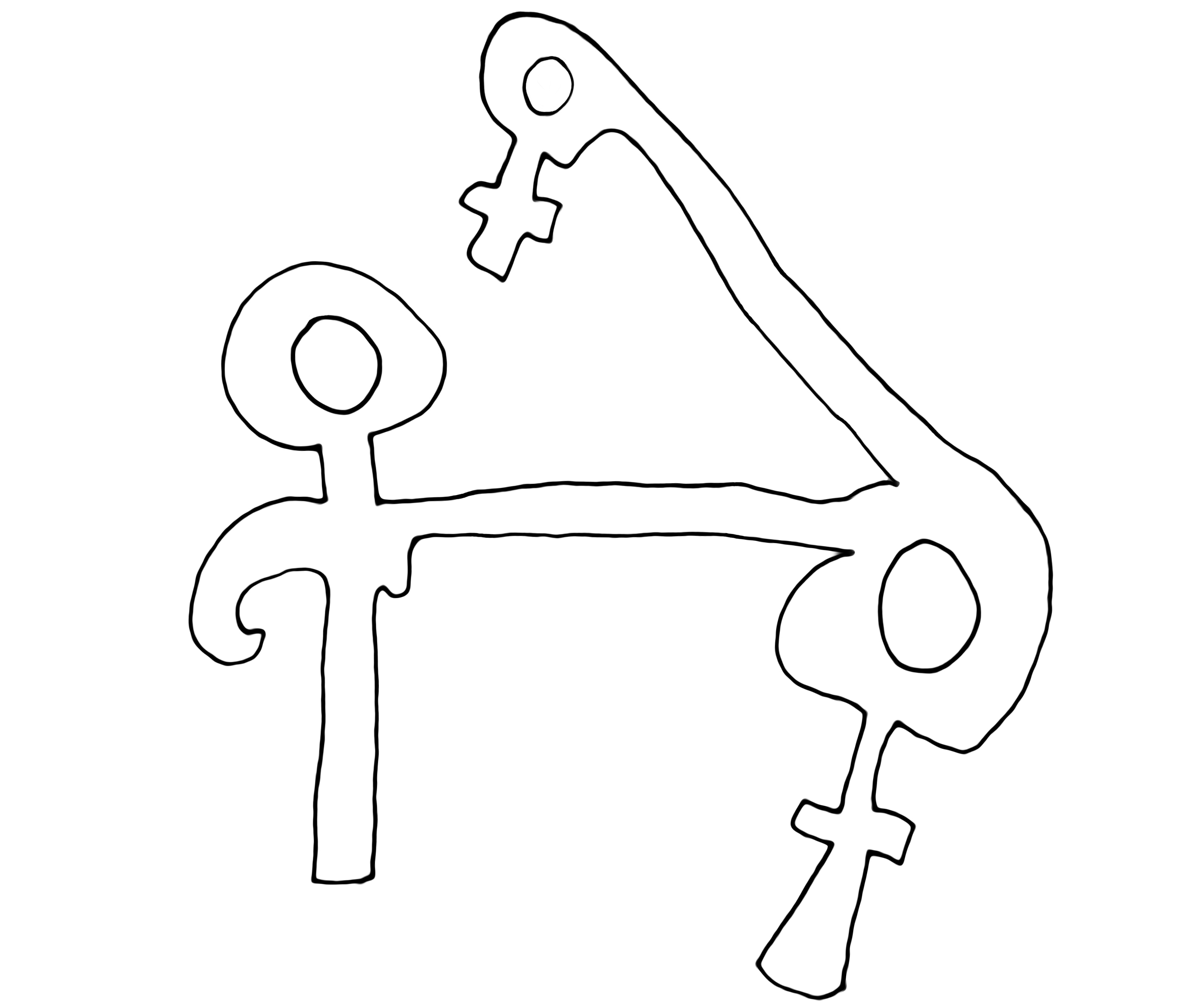 Champ Döner
Baroud Döner Party on Saturday, August 3rd , 9pm – midnight
The Champ Döner collective has as its mandate the shielding of underground and synthetic sound expressions in Marseille. Baroud Döner is his most festive and final form of expression.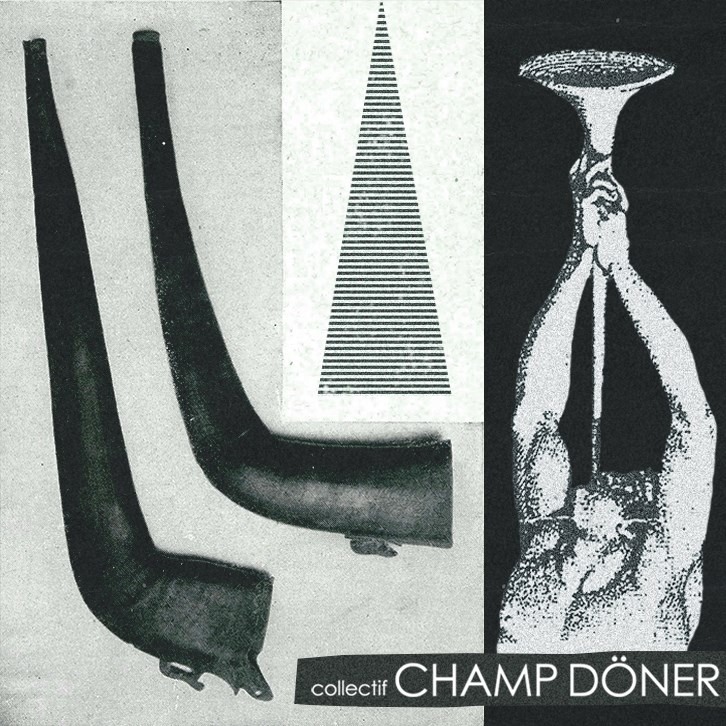 OKAY CONFIANCE
Starting on August 7th —Concert on Sunday, August 11th, 5pm-9pm
Boucan et Troubadours, a special edition of the festival, brings together, a small gang of "trusters", who will occupy a piece of Rhum Perrier Menthe Citron to prepare and share a series of performances full focus on MUSIC / SOUNDSYSTEMA /
NOISE / CREPITUS / DIN / RONRON COCKTAIL / HIT PARADE / TWITTERING /
DRUM / AUTOTUNAGE / ROMANCE & POEMS / APERITIF & MELODY.
OKAY CONFIANCE is a festival, it means an event, a situation, a barbecue, a performance, a t-shirt, during which gestures are shared. These gestures are attitudes and these attitudes are also ideas but first we decided that before having ideas we'd have the confidence. The people who join the festival are united by the trust we have in them. It's a programming principle [with and without flaws] because to be able to choose, we tell ourselves "in what you do: i trust – do you want to join us ? We want to practice the encounter."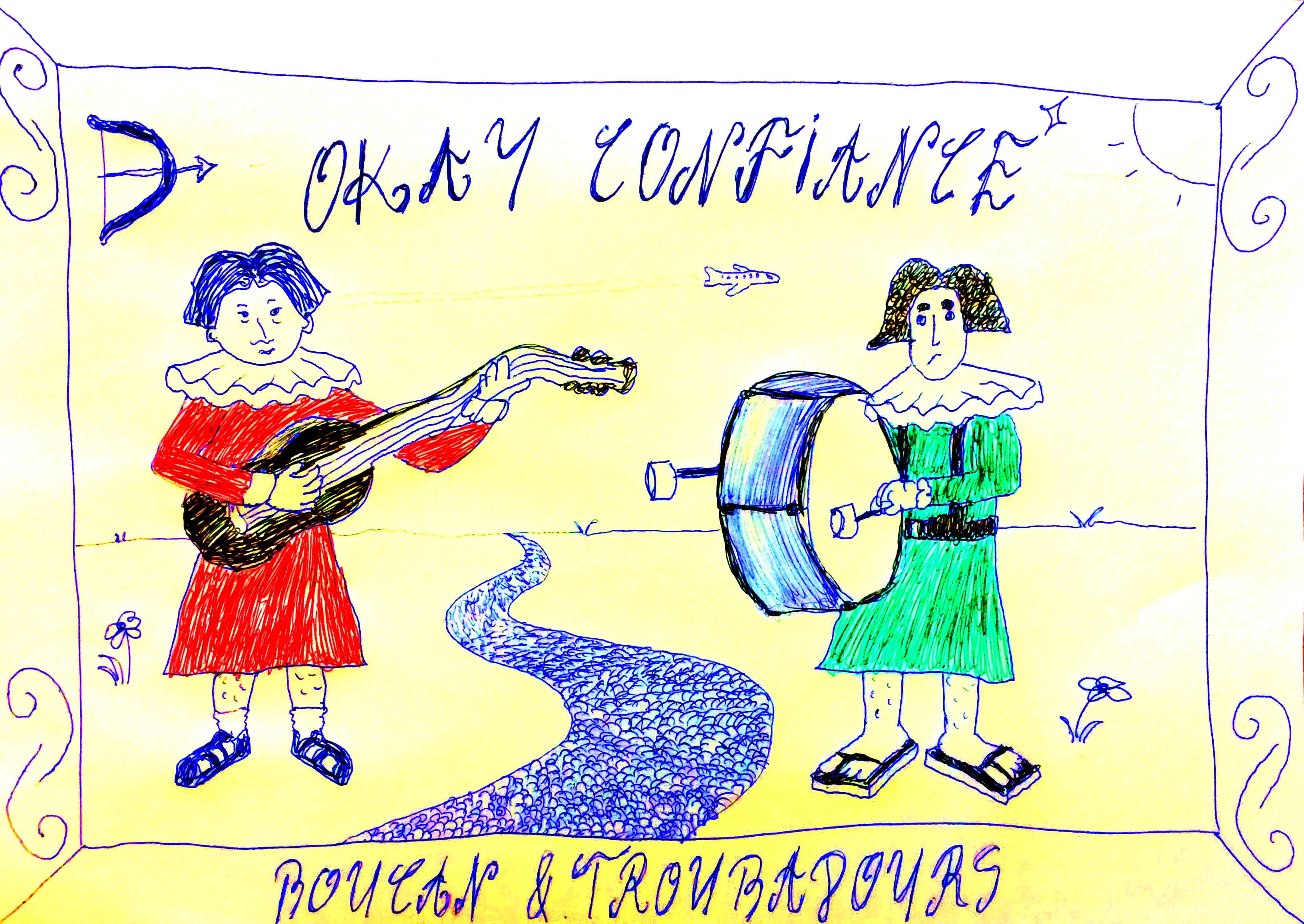 This is a love song
Starting on August 17 th — Réception at 5pm
This is a love song is a duo made up of Tatiana Defraine and Romain Juan. For Rhum Perrier Menthe Citron, the duo creates water ice creams, a project that reflects the summer, hospitality and the convivial atmosphere of the exhibition. The shape of the ice cream as well as the printed packaging and the "customization" of the ice box allow the two artists to blend in a project, one's painting work and the other's sculpture.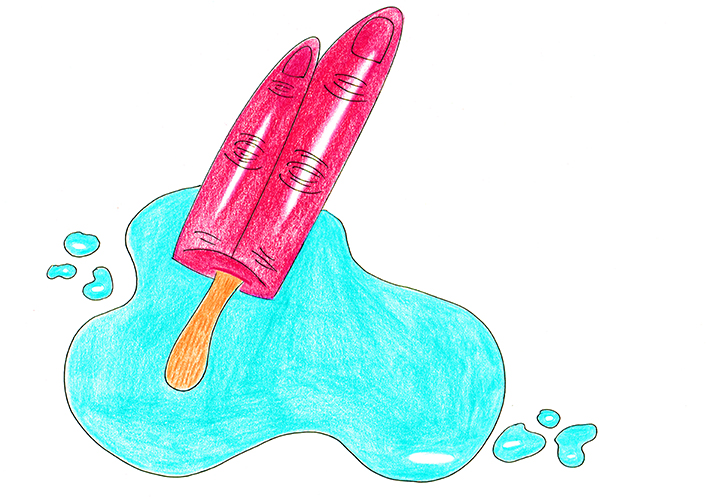 Louise Mervelet, Janna Zhiri et Camille Brêteau
Performance on Saturday, August 17th at 6pm
L'âne, la carotte et la canne à pêche (The donkey, the carrot and the fishing rod) ; with the participation of Rémi Riault
After having settled in a residency for several weeks at La Friche, Camille Brêteau, Louise Mervelet and Janna Zhiri present the result of their plastic and formal research work in the form of a performance. They combine living art, performing arts, dance and performance. The three artists use grotesque, squeaky humor and caricature to bring out figures of authority in social representation. Like each group, these roles will be guarded, ceded, overthrown or tyrannized.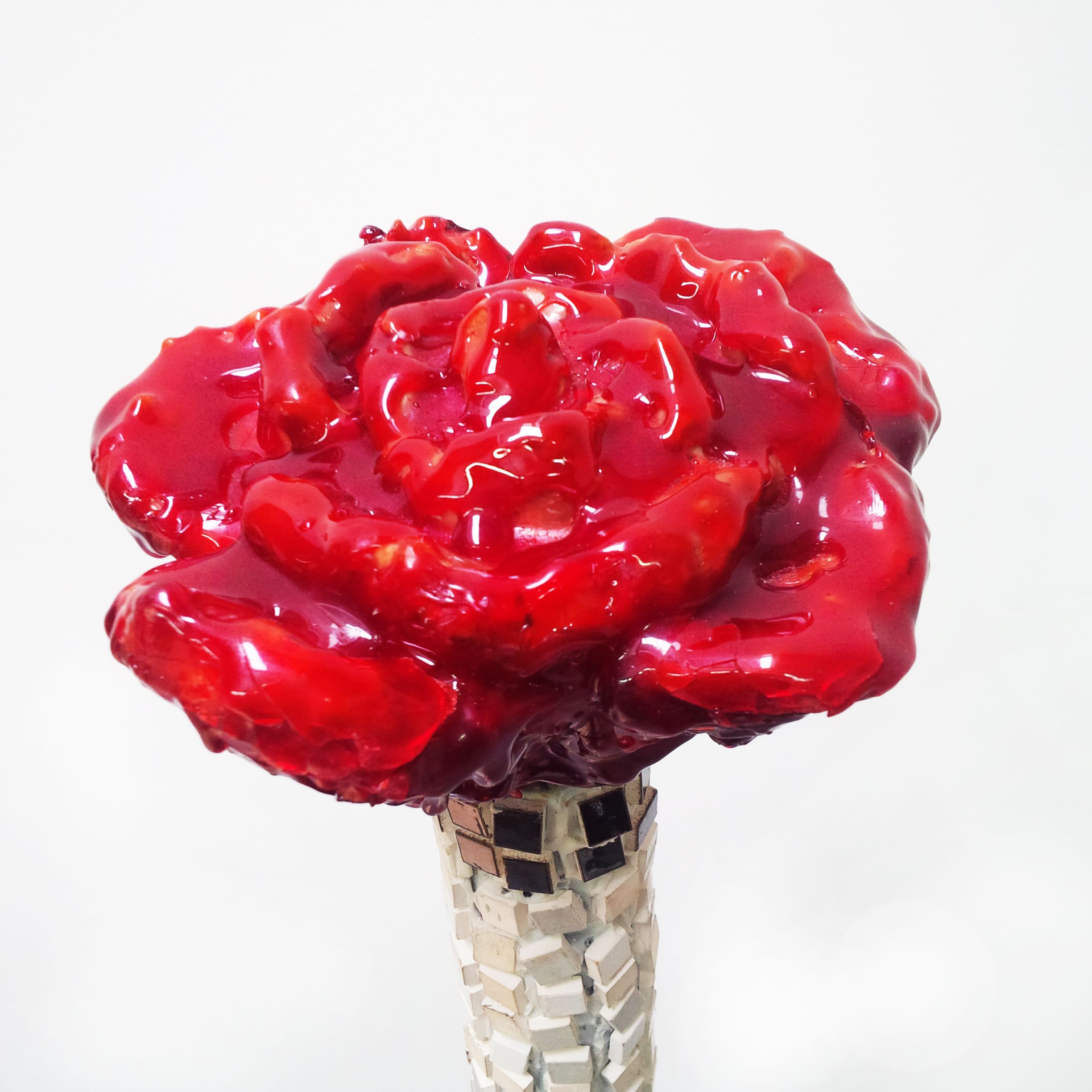 Temple Magazine
à partir du 21 août — Réception vendredi 23 août à 18h
Temple Magazine : Anaïs Allias and Margaux Salarino, scenography by Thomas Defour
Temple Magazine's intervention in Rhum Perrier Menthe Citron is considered as a shop being the effigy of the latest issue of Temple, acting here as a brand. All the elements of declination will be present in the space, from the over-use of logos to derived objects. This device questions the layout of the edition as well as the extensions and games possible to the deployments of the magazine in the way of an ephemeral store. The scenography of the project is realized with the complicity of Thomas Defour.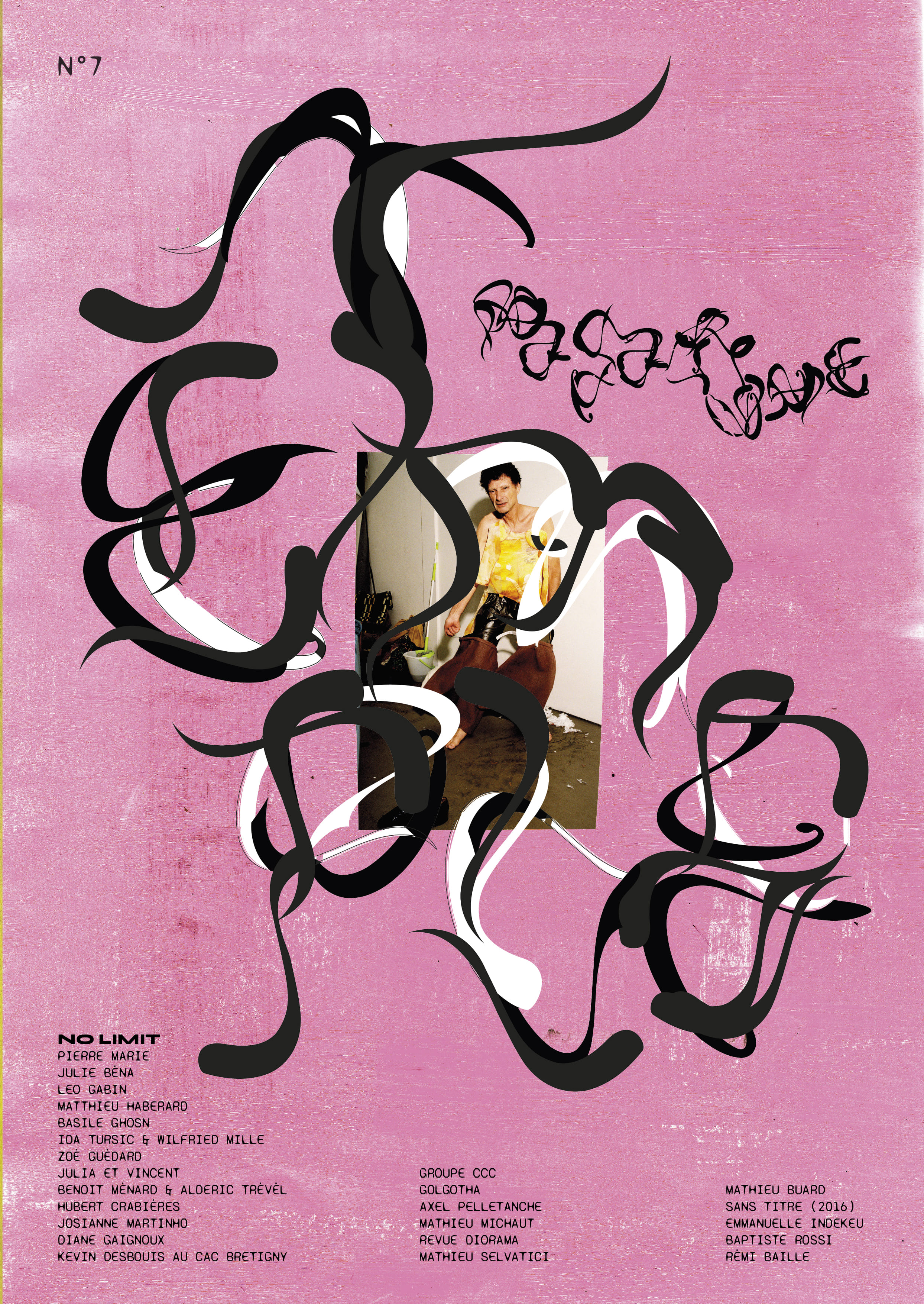 Partners