Sara Ouhaddou
Les tisserands du Haut Atlas Marocain ou de Tanger, les brodeuses de Tétouan, les bijoutiers de Tiznits ou les céramistes de l'Ourika, sont autant d'artisans aux pratiques séculaires que Sara Ouhaddou invite dans sa pratique. De ces collaborations heureuses naissent des fragments de langages oubliés, des formes anciennes revisitées, des associations de savoir-faire d'ici et d'ailleurs, d'hier et d'aujourd'hui, comme autant de versions d'identités façonnées par le mouvement des hommes.
AA- Marseille
L'histoire des alphabets c'est l'histoire des identités, une civilisation qui en remplace une autre en détruisant son mode d'expression, et qui tente de l'étendre au maximum = un lissage de la diversité, une perte de justesse pour moi. C'est le monde qui devient de moins en moins juste. Je cherche des modes d'écritures où rien n'est égal, rien n'est parallèle et rien n'est opposé, c'est pluridimensionnel.
L'histoire de la ville de Marseille est plurielle, le passage de plusieurs civilisations a laissé un grand ensemble de traces. Je m'intéresse aux passages peu connus, aux objets retrouvés dans les différentes fouilles archéologiques de la ville et ses alentours, qui créent un doute. Un doute dans l'histoire de la région est un doute dans l'histoire des identités.
En 1997 dans le quartier de Sainte Barbe, on retrouve un four de céramique de technologie Islamique. Ce four a produit des objets de typologie Arabo-Andalouse, tous visibles au Musée d'Histoire de la ville de Marseille. Cet ensemble d'objets témoigne d'échanges entre la Provence et les Arabo-Andalous. Il est difficile de définir avec précisions la nature et la durée de ces échanges. Cependant la simple existence de ces échanges atteste d'un brassage plus grand que celui qui est communément raconté.
À partir des dessins des archéologues de la fouille de Sainte Barbe, de photos documentant ces objets, et des objets eux-mêmes, j'ai réalisé un ensemble d'œuvres qui interroge la notion de territoire. L'idée étant de parler de mémoires partagées, des traces qui ont permis la mémorisation d'un message qui agit dans un lieu différent de celui de son auteur.
Sara Ouhaddou
The weavers of the Moroccan High Atlas or Tangier, the embroiderers of Tetouan, the jewelers of Tiznits or ceramists of the Ourika, are all ancient crafts that Sara Ouhaddou invites in her practice. From these ecstatic collaborations, arise fragments of forgotten languages, old forms revisited, associations of know-hows from here and elsewhere, past and present, as so many versions of identities shaped by the movement of men.

AA- Marseille
The history of the alphabets is the history of identities, a civilization that replaces another one by destroying its ways of expression, and trying to extend it to the maximum = a smoothing of diversity, a loss of accuracy according to me. It is the world that is becoming less and less right. I am looking for ways of writing where nothing is equal, nothing is parallel and nothing is opposed, it is multidimensional.
The history of the city of Marseille is plural, the passage of several civilizations has left a large set of traces. I am interested in the unknown passages, the objects found in the various archaeological excavations of the city and its surroundings, which create a doubt. A doubt in the history of the region is a doubt in the history of identities.
In 1997 in the Sainte Barbe area, there was a ceramic oven based on Islamic techniques. This oven crafted objects of Arab-Andalusian typology, that can be seen at the Museum of History of the city of Marseille. This set of objects testifies of the exchanges between Provence and the Arabo-Andalousians. It is difficult to define precisely the nature and duration of these exchanges. However, the mere existence of these exchanges testifies of a larger blend than what is told.
From the drawings of the archaeologists of the Sainte Barbe excavation, photos documenting these objects, and objects themselves, I will create a set of works that questions the notion of territory. The idea is to speak of shared memories, traces that have allowed the memorization of a message that acts in a different place from where the author is.
Sara Ouhaddou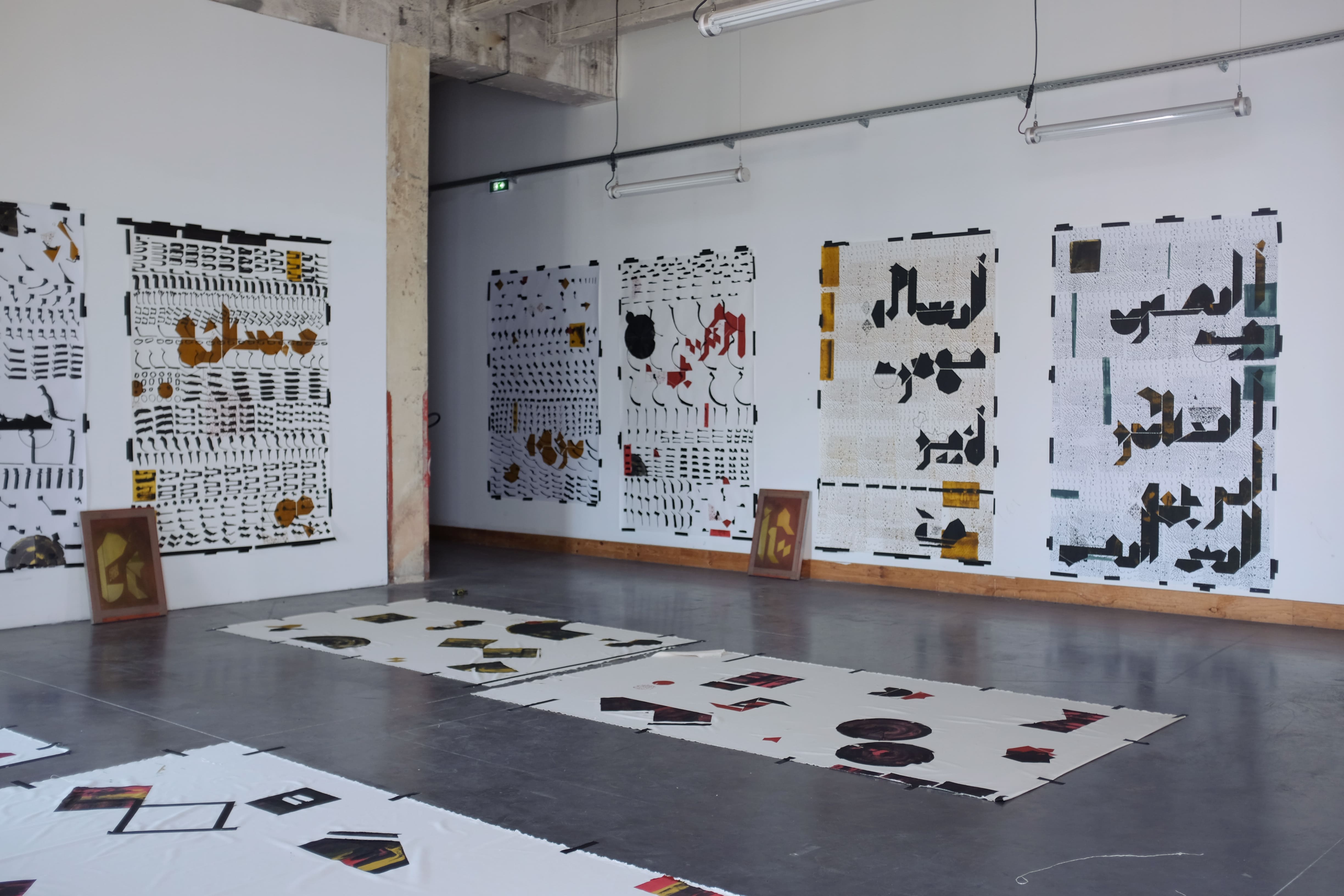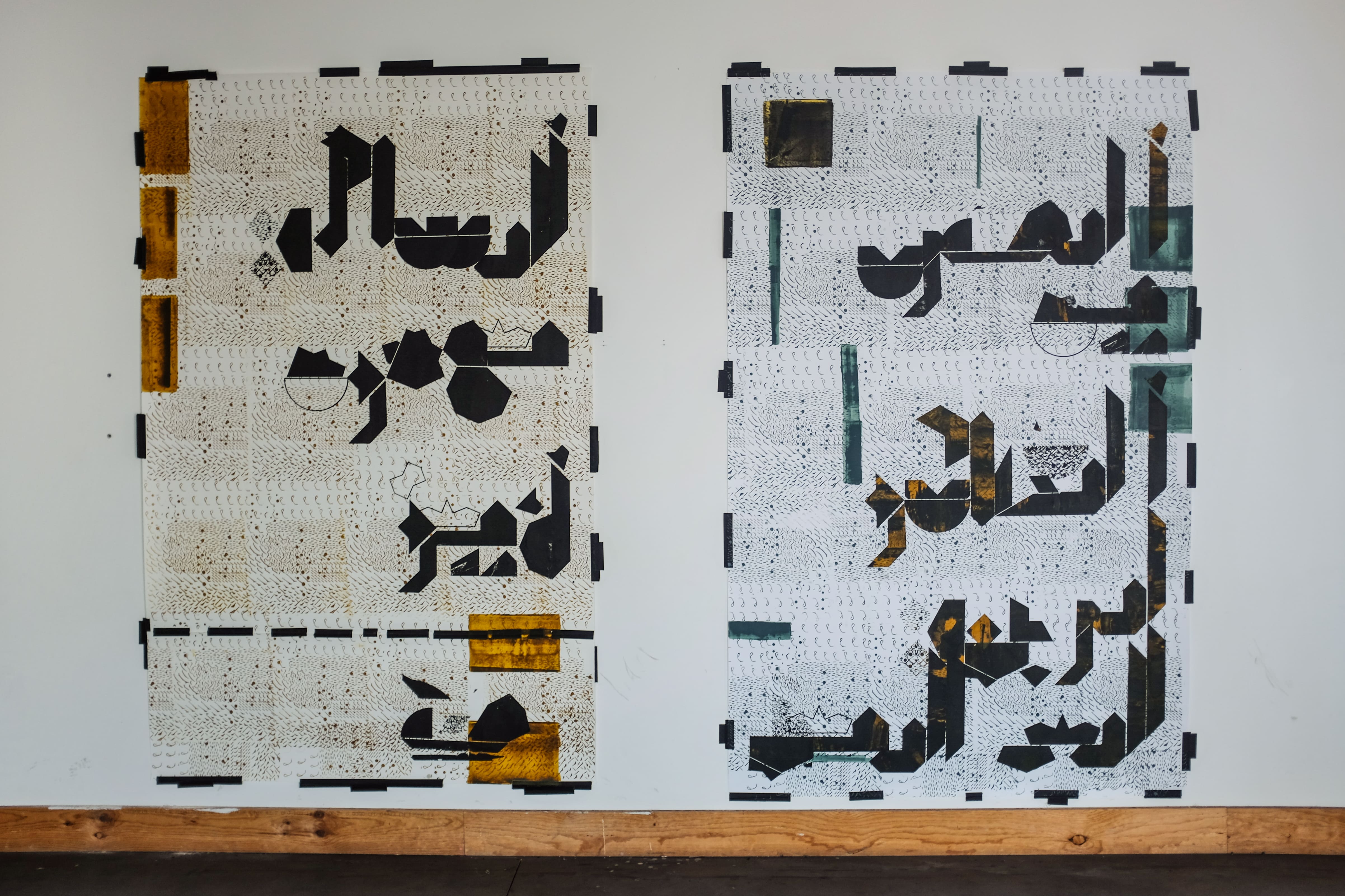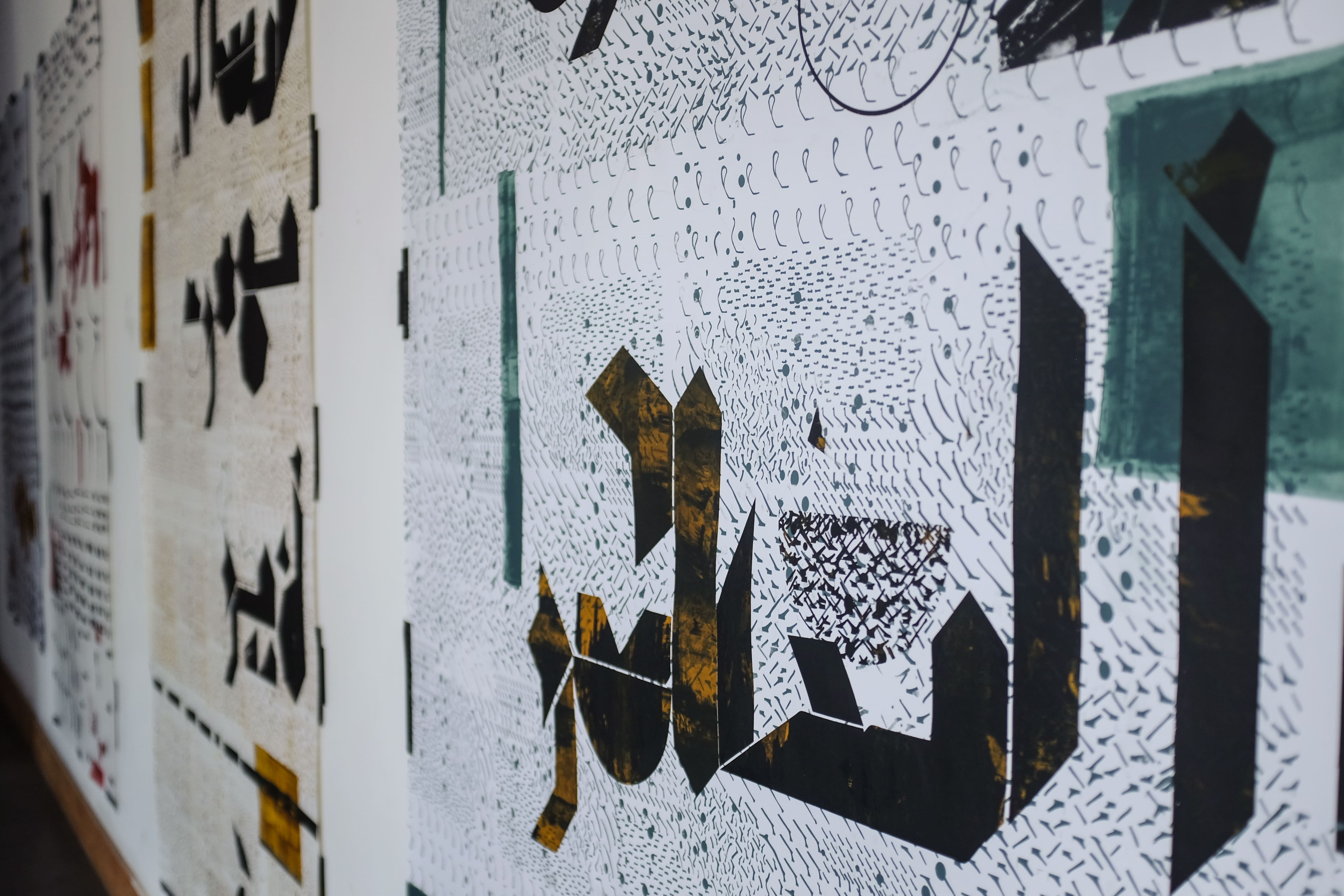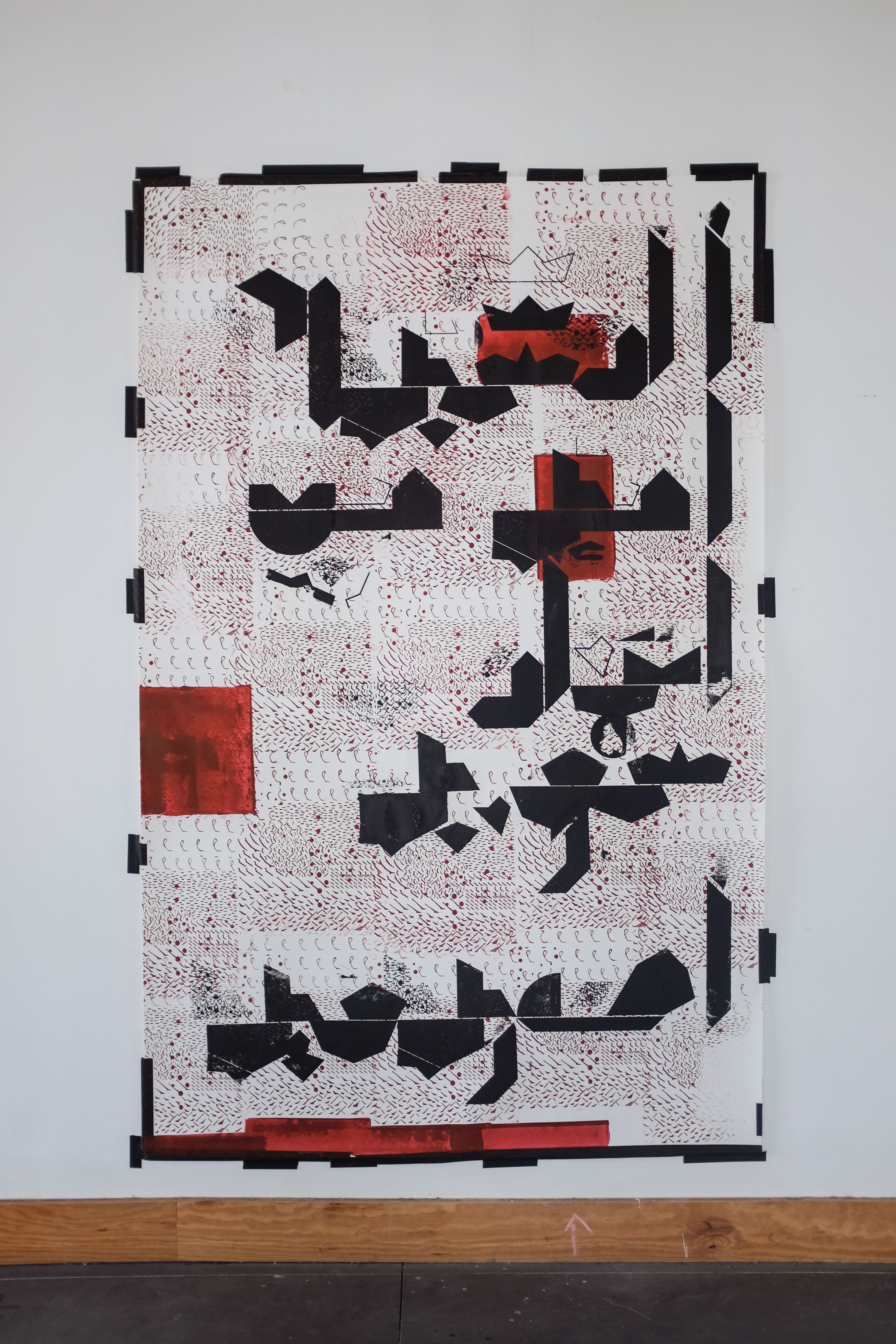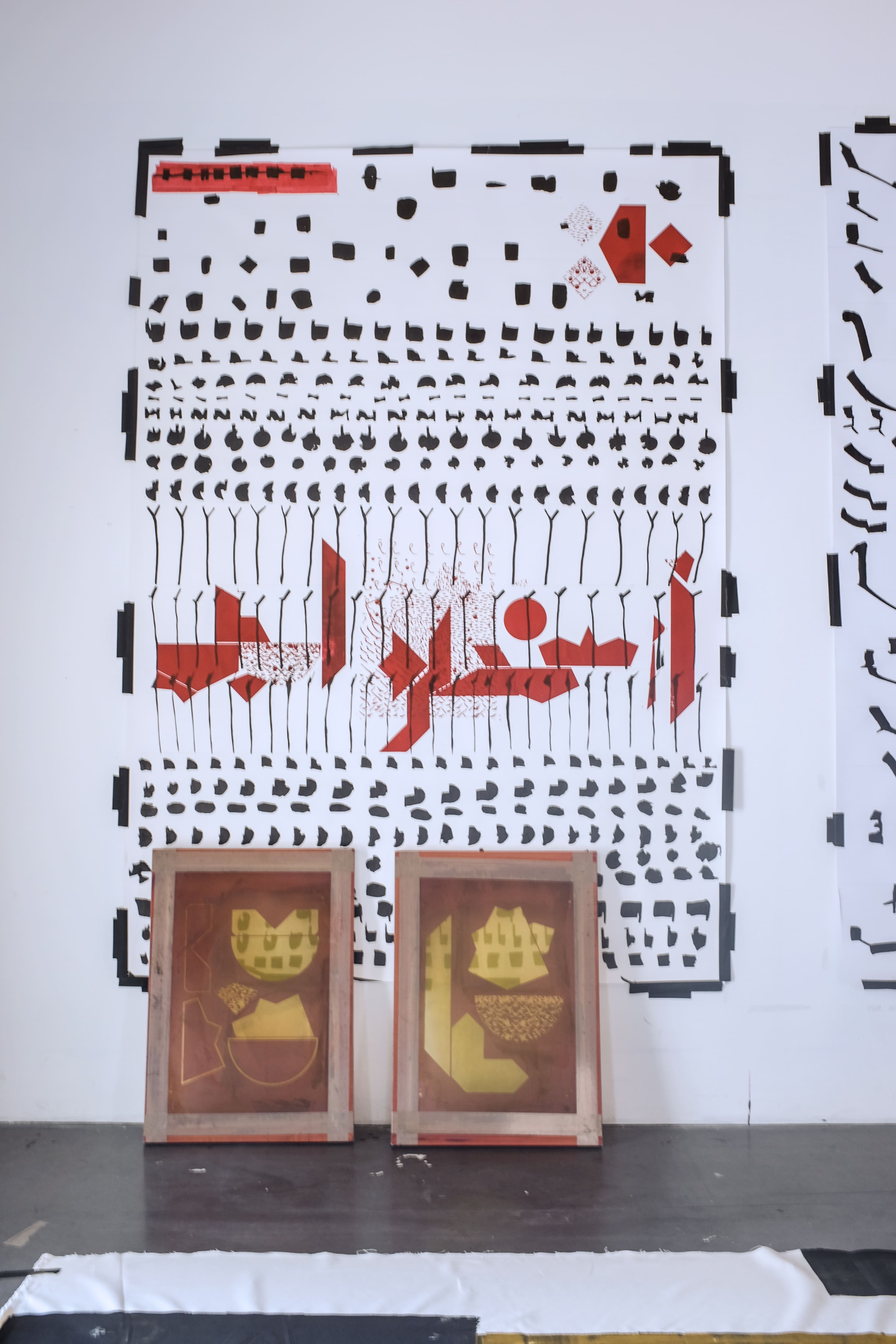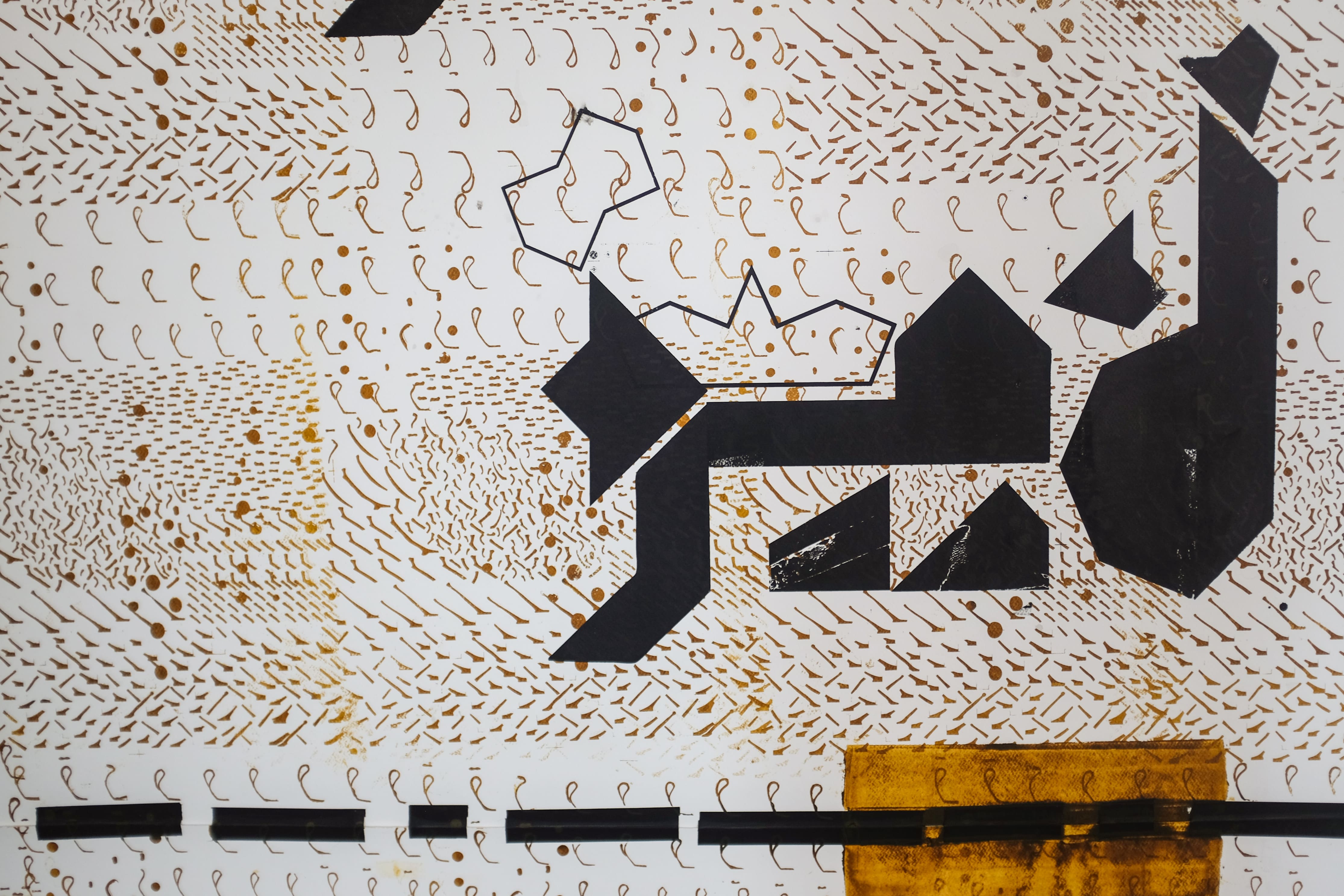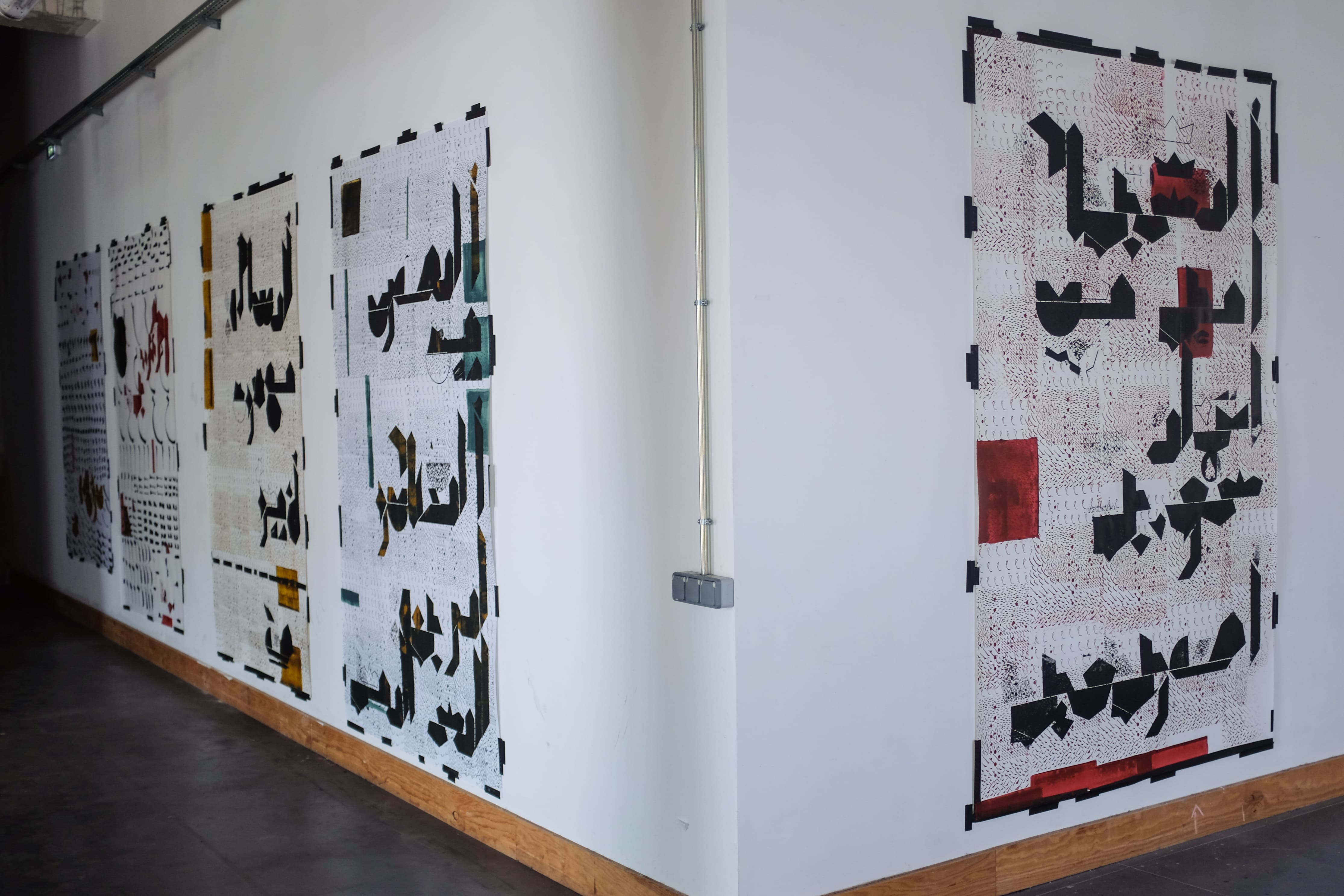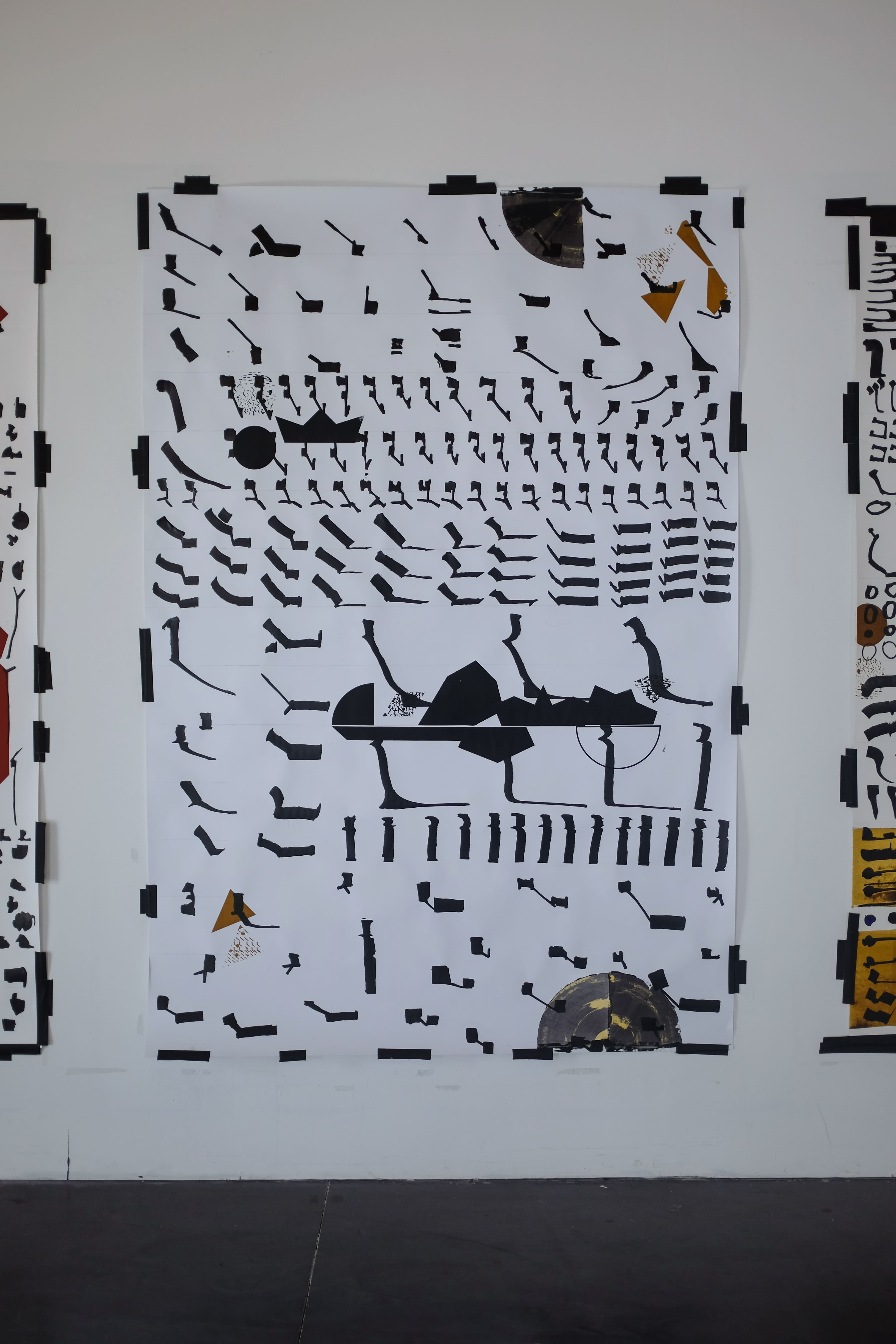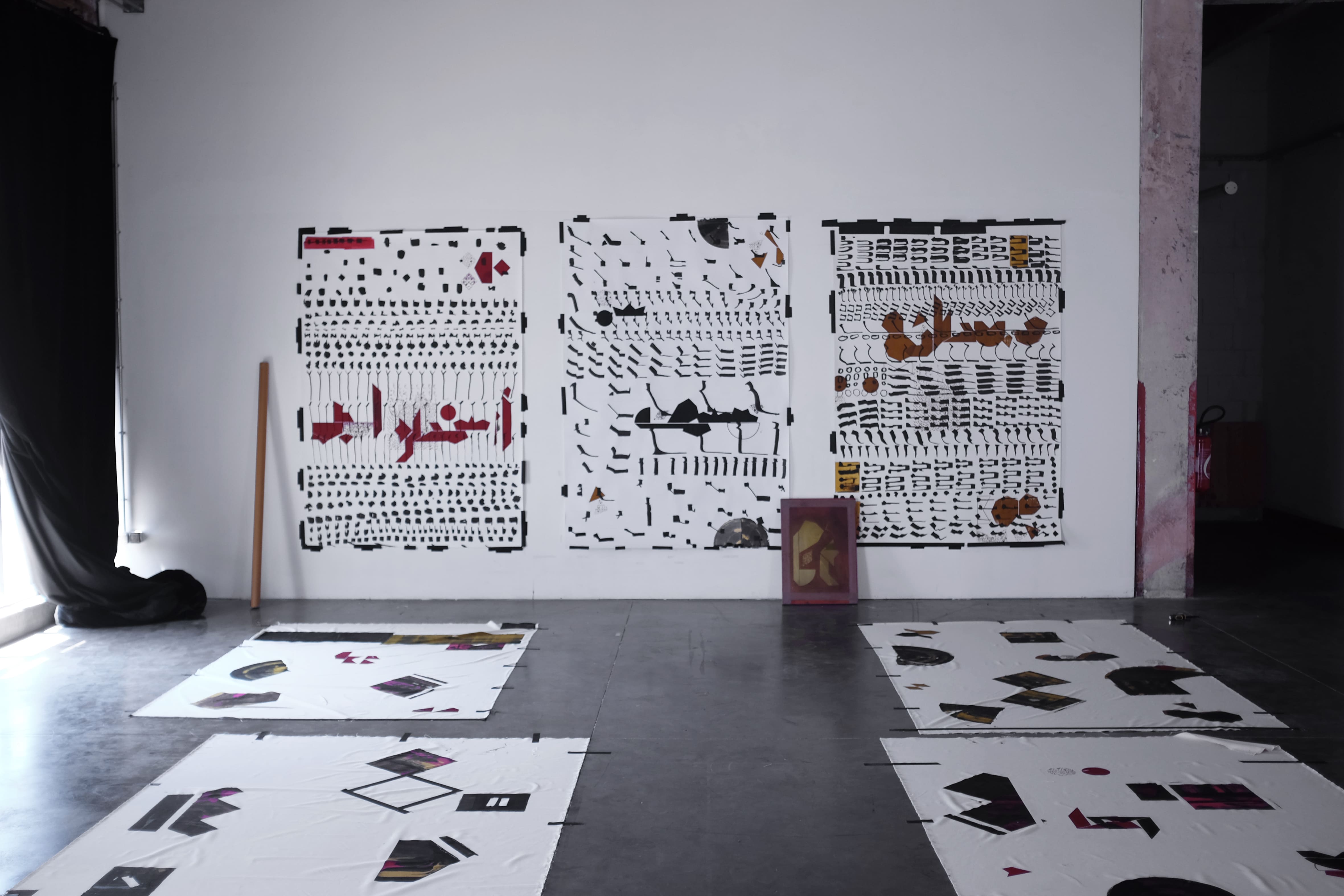 Née en France d'une famille Marocaine, la double culture de Sara Ouhaddou façonne sa pratique artistique comme un langage continue. Elle étudie au sein de l'Ecole Olivier de Serres.
En nous faisant partager ses interrogations sur les transformations de son héritage, elle met en tension les arts traditionnels marocains et les codes de l'art contemporain afin de mettre en perspective et rendre visibles les continuités culturelles oubliées de la création.
Elle a participé aux expositions suivantes : Islamic Art festival, Sharjah (2017-2018) Crafts Becomes Mordern, Bauhaus Dessau Fondation, Allemagne (2017) ; Marrakech Biennale, Morocco, (2016) and also held an exhibition of her work at the Moulin d'Art Contemporain Toulon, France (2015); Gaite Lyrique Tanger-Tanger, Paris (2014); and Marrakech Institut Français (2014. Parmi les prix qu'elle a reçu : Arab Fund for Art and Culture (2014) ; et Un Pourcent Art Contemporain NYC, Projet Little Syria (2017). Elle a été résidente à : Appartement 22, Rabat, Maroc (2017) ; Culturunner, New-York (2016); Think Tanger, Tanger, Maroc (2016); Edge Of Arabia ISCP, New-York (2015); Dar Al Ma'mun, Maroc (2014 and 2013); et Trankat, Maroc (2014). Elle est représentée par la Galerie Polaris, Paris.
Born in France in a traditional Moroccan family, Sara Ouhaddou dual culture informs her practice as a continuous dialogue. She studied at the École Olivier De Serres Paris. She strikes a balance between traditional Moroccan art forms and the conventions of contemporary art, aiming to place artistic creation's forgotten cultural continuities into new perspectives.
She participated in the exhibition Islamic Art festival, Sharjah (2017-2018) Crafts Becomes Mordern, Bauhaus Dessau Fondation, Germany (2017); Marrakech Biennale, Morocco, (2016) and also held an exhibition of her work at the Moulin d'Art Contemporarian Toulon, France (2015); Gaite Lyrique Tanger-Tanger, Paris (2014); and Marrakech French Institute (2014). Awards include Arab Fund for Art and Culture grant (2014); and One Percent contemporary art NYC, Little Syria project (2017). She has taken part in artist-residencies at Appartement 22, Rabat, Morocco (2017); Culturunner, New-York (2016); Think Tanger, Tangiers, Morocco (2016); Edge Of Arabia ISCP residency, New-York (2015); Dar Al Ma'mun, Morocco (2014 and 2013); and Trankat, Morocco (2014). She is represented by the Polaris gallery, Paris