Agent Troublant
Since 2018, Agent Troublant is committed to promote little known and emerging artists as well as the practice of self-publishing. Open to all, four days a week, the space welcomes, champions and creates encounters between artists, curious people and people living in the neighborhood. Agent Troublant articulates its activities around two positions: to spread mirco-publishing works in the "Fanzinery" and to offer a yearly artistic program where exhibitions, a festival, publications, performances and workshops intertwine. For Murmurations, Agent Troublant is putting together a document base named Agentrification to read within the exhibition space, in a scenography by Thibaut Ceasar.
Agent Troublant, 7 rue Pastoret, Marseille 06 — agenttroublant.fr / @agent_troublant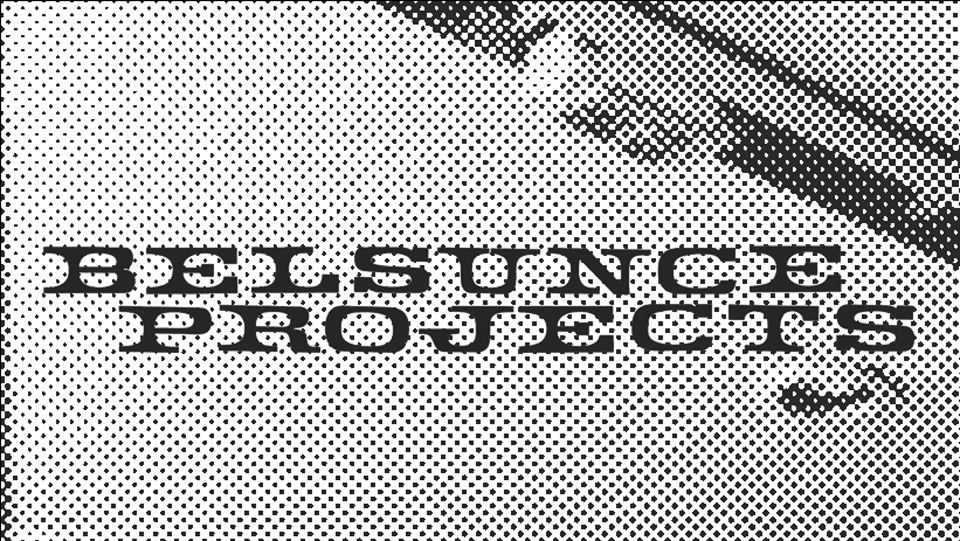 Belsunce Projects
Belsunce Projects, an independent non-profit venue meant for the development and the diffusion of contemporary creation to a large audience on a local and international scale, is a place of confluences, using its curatorial project as a tool to build a network connecting local and international artists and project spaces.
Belsunce Projects conceives its program as a constantly renewed experience, led by the idea of open form. It focuses on art forms and theory research conducted by BP along with artists and curators from various backgrounds. Our actions take diverse forms: cartes blanches, solo and group exhibitions, talks and bookclubs, panels… Those actions can take place in or out of the venue.
Beside the exhibitions, at the core of Belsunce Projects, is a principle of welcoming, that enabled us to welcome other independent curatorial initiatives as well as other project-spaces to invest the venue, allowing to strengthen solidarity within the artistic community.
Since June 2021, the Belsunce Projects intention became nomade and opens a new chapter of its functionning. After moving four times in three years of existence, we do not own a physical space anymore due to the global difficulties – financial precarity of a young non-profit art space – and our projects are now welcomed by close structures. For Murmurations, Belsunce Projects is showing an installation in-process around a poem composed with the four hands of the founders of the project, Won Jin Choi for the text part and Basile Ghosn for the visual production.
Le Berceau
Le Berceau is a temporary exhibition space created in 2020 by curator Oriane Durand. For Murmurations, le Berceau invites painters Simon Bergala (FR) and Marieta Chirulescu (GER) for a duo show.
Le Berceau, 15 rue du Berceau, Marseille 05 — @le_berceau_marseille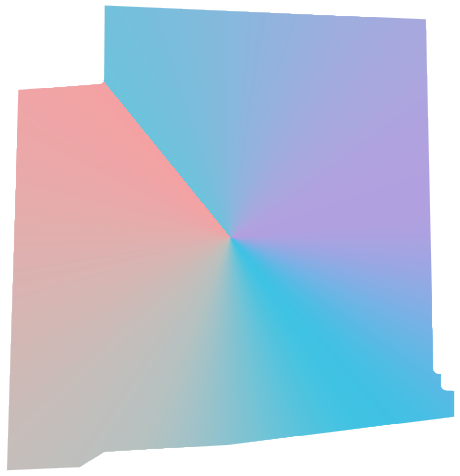 Cabane Georgina  
Cabane Georgina is part of the association A.Ken created in 1995 in Marseille.
It is since 2013, one of the key venues of the Jeune Création network.
It is a laboratory where visual artists, writers, editors, dancers, musicians are invited in residency. Every Summer, "the Cabane Georgina saga" come alive in chapters in this neighborhood of the Mauvais Pas, gathers with the Jeune Création association, exhibitions, parties, concerts. For Murmurations la Cabane Georgina invites Camille Santacreu, Noémie Pfeiffer, Mathias Depardon and Franck Gabarrou for a collective and participative proposition in line with the venue's identity.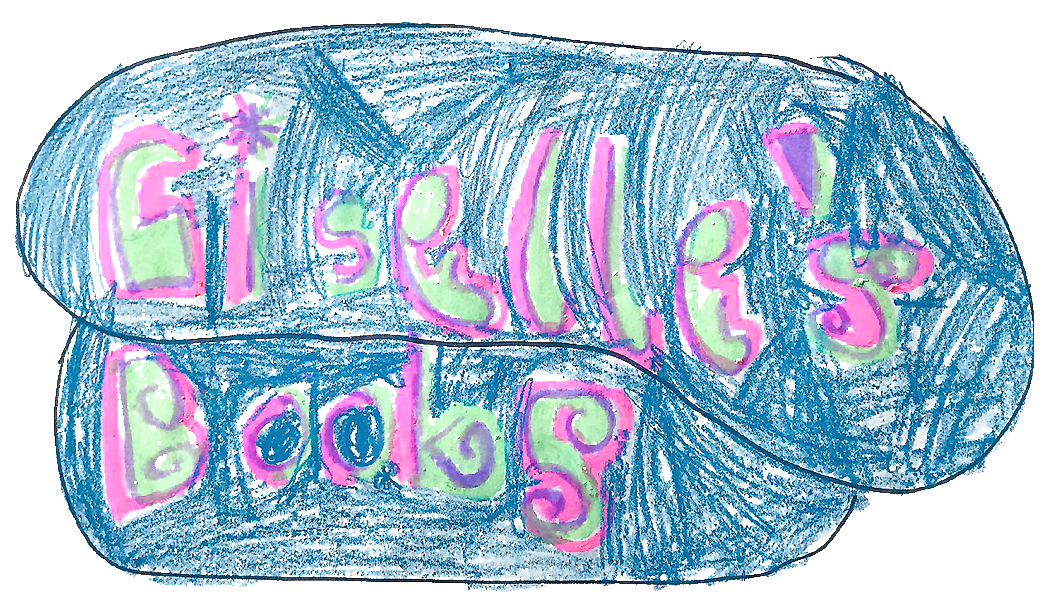 Giselle's Books
Giselle's Books is an independent library for archives of artist books and writing on art based in Marseille. The initiative stems from the will to settle in a territory largely invested by emerging artistic and curatorial practices and their growing interest for publications and other editorial forms. For Murmurations, Giselle's Books is showing an installation presenting the second volume of All the Books-Vol.I, a publication aiming at inventorying Giselle's Books extensive documentary collection in an organic and evolving way, by organizing the collection differently for each volume.
Giselle's Books, 28 Rue Des Convalescents, Marseille 01 — gisellesbooks.com / @gisellesbooks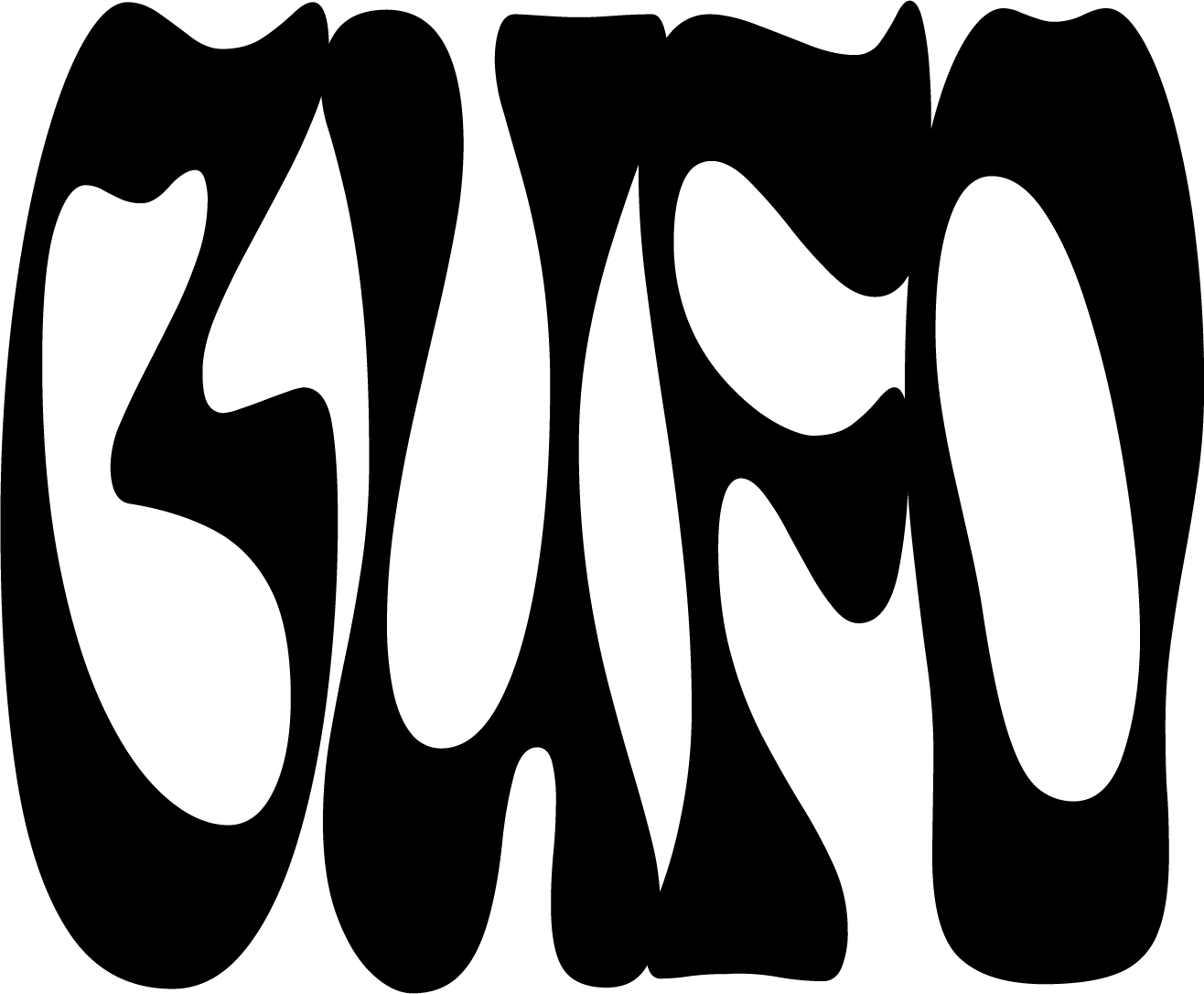 Gufo
Gufo is a collective through which we are willing to place the necessary action of eating to live, create and celebrate. It questions our conditions as artists, art workers and more globally the notion of work at the expense of the imperative qualified as "putting food on the table", often tedious but vital. Gufo wishes to question our individual and collective ways of action and of subsistence, our economic and context conditions, our necessary energies and inherent expenses. Our research particularly focuses on bread, as a central, vital and symbolic element. Its trade is the momentum towards the other, resources sharing, a care, energy and listening promise. Through bread, Gufo feeds itself by feeding, it nourishes by eating, in a prosper and joyful autophagy.
Since May 2021, Gufo associated to Traduttore, traditore to found the HOOT publication. HOOT is a printed conversation, a series of exchanges transcribed with an art worker or a collective arounf the notion of work as an activity, a method, an environment, a milieu, a symbol and a necessity. Each season, from Fall to the next Summer, whether it is on a Wednesday or a Sunday, HOOT offers to its readers, a discussion that we hope to be passionate, and liberated. The 4 central pages are freely invested by the guests. Each edition will be written in the used and shared language for the conversation. For Murmurations, Gufo invites four artists to produce a series of ceramic loaf pans: Opale Mirman, Lisa Mouchet, Lou Jelenski and Romain Kloeckner. The pans will be presented in the space and activated through baking sessions and banquets.

Loë Zang
Loë Zang is a Marseille based exhibition platform with alternating locations, showing international positions of contemporary artists.
As a curatorial project, Loë Zang features emerging international positions of contemporary artists and explores possibilities transcending the concept of a fixed space to create organic outlets for community, dialogue, and visual exchange. A small space located in an office building on the Cours Lieutaud, which was previously used as a studio, set the location for the past shows.
Previous exhibitions include the work of Joseph Cornelius (Switzerland), Bobbi Woods (USA), Peter Tomka (USA), Chloé Inès Berrady (France/Morocco), Constantin Nitsche (France/Germany). For Murmurations, Loë Zang offers to show a photographic work by Matthias Steinkraus & Manuel Wetscher (GER).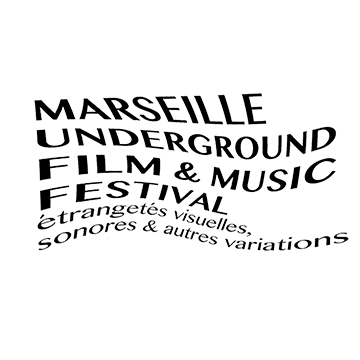 MUFF – Marseille Underground Film Festival 
Marseille Underground Film & Music Festival presents since more than 6 years a program of artistic niches with little visibility in the fields of contemporary cinematography, sound and music experimental productions and widen writings from research, publication and performative fields.
Manipulated by an artists, programmers and curators collective, MUFF echoes in Marseille alternative cultural life and beyond, it intertwines the hybridity of its artistic interests as well as action areas. Its peer-to-peer relations converge towards the circulation of chosen memories to develop learning within encounter. An oddity stemming from artistic cultures in the margins, activist genealogies and underground paths, MUFF takes part in the writing of a mixed contemporary scene cultivating interaction of artistic territories with the publics to participate to the new definitions of tomorrow's ecosystems. The installation by MUFF for Murmurations is a screening of the film made from the performance Black Power Naps, Choir of the Slain XX by Navild Acosta & Fanny Sosa.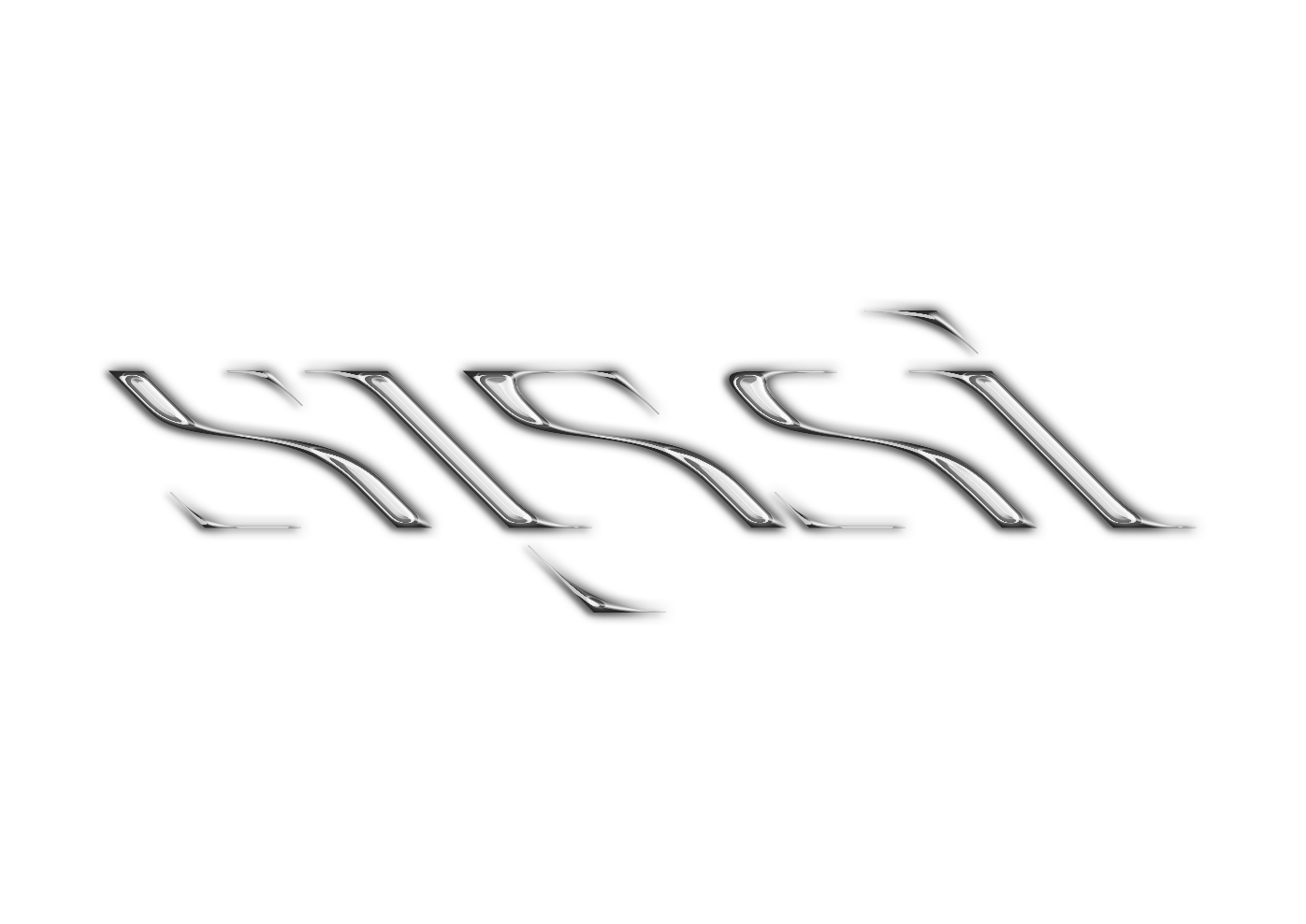 SISSI 
SISSI is a curatorial entity conceived by Elise Poitevin and Anne Vimeux, created in April 2018 in Marseille, with the graphic complicity of Tomas Di Giovanni. It gave birth to the opening of SISSI Club in April 2019, an exhibition space and gallery dedicated to the emerging scene.
The program articulates around three focuses: accompanying the creation of a first solo show, curatorial research projects for group exhibitions and events including performances, readings and publications within the INVITE·E·X·S program created by Anne Vimeux.
SISSI's last exhibitions include LOVE YOU TO DEATH by Neïla Czermak Ichti and Ibrahim Meïté Sikely in collaboration with Anne Barrault gallery, BRUISSE L'EAU Camille Bernard's first solo show with the support of the Cnap and the group exhibition TURN THE TIDE #1 for Parallèles du Sud of Manifesta 13. It also participated to Paris Internationale in Paris in 2020 and to the Salon de Normandy. For Murmurations, SISSI invites artists Inès Di Folco and Estel Fonseca for a duo show, in which the works open salvatory spaces, connecting medicine and spirituality.
Sissi, 18 rue du Coq, Marseille 01 — www.sissi-club.com/ @sissi.club
SOMA
Created in 2020 in la Plaine neighborhood in Marseille, SOMA is a hybrid art space which main purpose is to host artists residencies. Each session is organized along with a program (exhibitions, talks, concerts…) in collaboration with the artist in residency, and in dialog with their work… Thought as a cross-cutting venue for conviviality, SOMA is structured around a bar, considered as the interface between the experimental artistic projects, a festive program and the neighborhood. For Murmuraions, a window will be open on SOMA, through a playful streaming system live broadcasting the artists in residency at SOMA during the exhibition time: Hugo Mir-Valette, Ben Saint Maxent, Ann Mysochka and Léa Puissant. Those artists will be given the possibility to intervene in the space of la Friche during their residency.
Soma, 55 Cours Julien, Marseille 06 — soma-art.org / @soma.marseille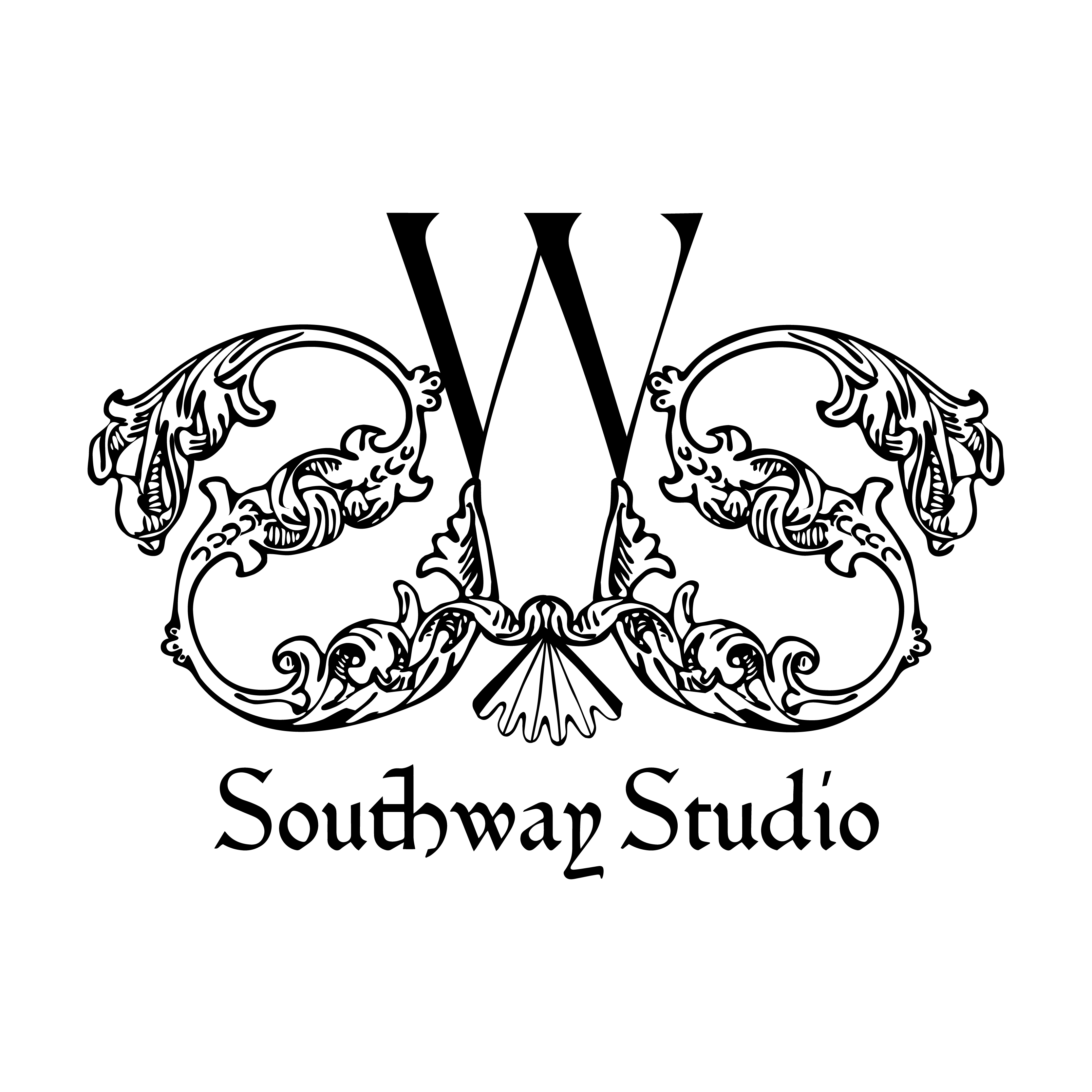 Southway Studio
Southway Studio is an uncategorisable and multiform structure active in exhibition curating, artists residencies, and the conception and creation of art object and interior decoration. Southway Studio carries the vision of artistic creation as a consitutive element of a territorial and society dynamic based on human and its environment. Southway therefore aims at establishing a dialog between Marseille territory, its cultural heritage and contemporary art, through the aesthetic of its creations, the accompanying of artists in production or curatorial actions, under the artistic direction of Emmanuelle Luciani. Southway Studio settled in an elegant pavilion from the 19th century, located at 433 boulevard Michelet, at the doors of the old Mazargues district. The Southway Pavilion is not only the heart of the studio, but also the place for artist residencies, a working space for the guest artistsa as well as a disucussion and exhibition space. Southway Studio organizes several ambitious collective exhibitions during the year, such as "Monument à la Licorne" in 2021 at les Abattoirs, Toulouse, or "Anima Mundi" in 2020 in the Saint-Victor Abbaye in Marseille for Manifesta 13 biennale, as well as proto-projects exhibited at the Southway Pavilion. Since its foundation, Southway Studio is driven by the aim to conduct a reflection on the interactions between art and handicraft. Like the English movement of Arts & Crafts initiated by William Morris in the 19th century, the artists collective gathered in Southway Studio conceives and produces artworks with a domestic purpose. The pavilion embodies therefore the total artwork of Southway Studio, where artworks and art objects as well as decoration and furniture constitute a coherent whole, an everyday art. For Murmurations, Southway Studio invites Bella Hunt & DDC and Andrew Humke to invest the space.  
Southway Studio, 433 Boulevard Michelet, Marseille 09 — www.soutwaystudio.com / @pavillon_southwaystudio / @southwaystudio
TANK Art Space  
TANK art space is a project founded in Marseille in 2014 by Amandine Guruceaga and Benjamin Marianne. Taking the form of an association, its activities aim at supporting contemporary artistic creation through diffusion and production. TANK is both a recipient and a military vehicle, a polymorph entity where creative energies converge. In eight years of existence, more than 100 artists were shown, inhabited, produced and collaborated to the exhibitions: Street Trash at la Friche la Belle de Mai, Raoul Reynolds: a retrospective in the framework of the Glasgow Festival at the Street School Museum and la Friche la Belle de Mai, Run run run at Villa Arson or Sculptures raides by Geroges Tony Stoll. For Murmurations, TANK offers a solo show by Pierre Unal-Brunet.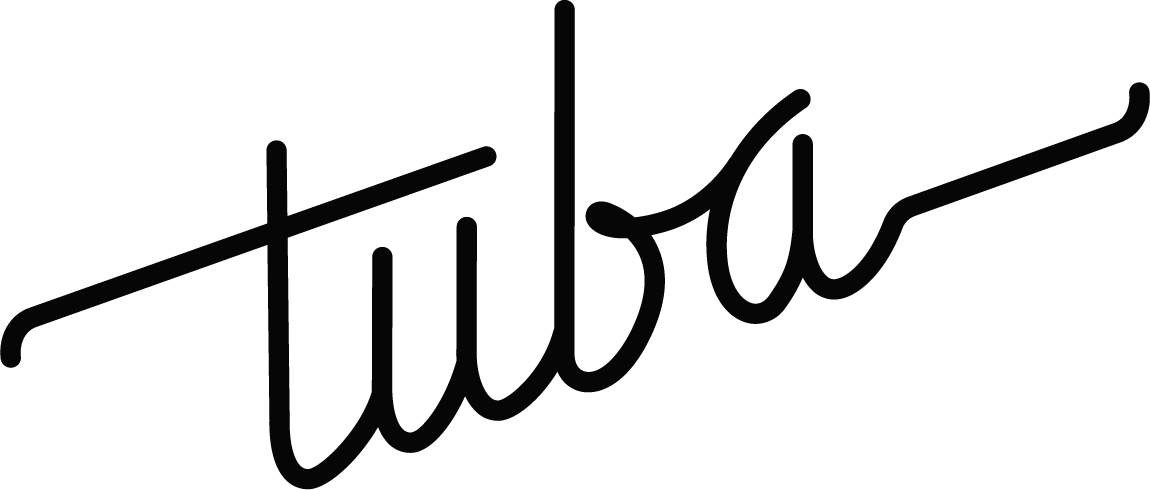 Thomas Mailaender x Tuba 
Open in Summer 2020 in Marseille, the hotel and restaurant Tuba decorated by the interior architect Marion Mailaender, currently hosts artists residencies organized by her husband Thomas Mailaender. In this framework, the artist invites creators in immersion to conceive a project inspired by this former diving club located at the heart of the Parc des Calanques in Marseille. For Murmurations, Thomas Mailaender will show a printed image of L'Invisible by Julien Berthier (2021), his first guest artist in residency.

Voiture 14  
Voiture 14 est un project space basé à Marseille et fondé en 2018 par la curatrice Myriam Mokdes. Conçue comme une plateforme curatoriale expérimentale, elle témoigne de la pluralité des actions formulées par les artistes et travailleur.se.s de l'art et de la multiplicité des supports, médiums et outils dont ils font usage. Elle a pour vocation de promouvoir et rendre compte des pratiques émergentes qui nourrissent l'art de rencontres et de collaborations. La programmation s'intéresse à déconstruire les schémas socio-culturels et économiques avec lesquels artistes et projets configurent des alternatives spécifiques qu'il nous intéresse à penser, à formuler, à interroger et à partager.
Voiture 14 situé au 14 rue des Héros, abrite un lieu d'exposition d'environ 100m2, un ilot de cuisine mobile, une boutique, une résidence d'artiste et des espaces d'ateliers. Pour Murmurations, Voiture 14 montre des multiples par Emma Bruschi, Zoé Mohm, Romain Kloeckner, Frederik Exner, Romain Vicari, Arbol Ruiz, Chloé Arrouy, Eduard Barniol, Eefje Stenfert, Liyo gong, Michele bry, Etienne Diop / Tareet, Anton Halla, Coeur Fleur, Grace Requejo, Matilda Sundkler, Xolo Cuintle, Anastasia Simonin, Clara Rojas, Tobi Keck, T℮͓̽g Dirb, Moritz Haas & more… 
Voiture 14, 14 Rue des Héros, Marseille 01 — @voiture14lelieu