Riti Di Primavera
Hilario Isola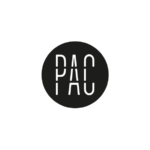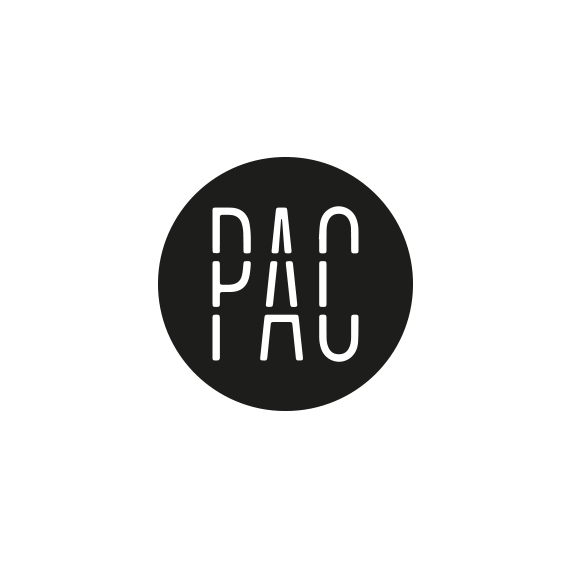 Performance : 17 mai 2019
Exposition : 18 mai — 2 juin 2019
Auspicio, performance sonore
& The Leftovers, banquet-performance
La Friche Belle de Mai, Marseille
Production : Fræme
L'arrivée du Printemps donne lieu dans toutes les civilisations et à toutes les époques à des festivités qui célèbrent, selon la légende à laquelle elle font référence, le triomphe de la vie sur la mort, du jour qui combat la nuit, le réveil de la terre après l'hiver. Toutes les sociétés fêtent cette résurrection par des rites d'inspiration païennes qui ont trouvé souvent des prolongements religieux.
Le Sacre du Printemps (de l'Art Contemporain) est ici orchestré par l'artiste italien Hilario Isola qui, en réponse à notre invitation, propose deux performances qui, chacune à leur manière, font référence à une certaine forme de résurrection.
La traduction d'Auspicio en italien est présage ou espoir ; ici, Auspicio, est une performance sonore, réalisée en partenariat avec l'artiste Enrico Ascoli, qui, à partir d'un processus de fermentation du moût de raisin, nous invite à un voyage sonore et poétique composé de chants d'oiseaux. Dans l'Antiquité, les augures, la divination s'exerçait un observant le comportement des oiseaux, leur vol, leur chant, leur mort. De cette observation naissait l'espoir. La boucle semble bouclée mais d'une installation autonome (non électrifiée et seulement produite par le phénomène de compressions des gaz produits par la fermentation du raisin et propulsés via des happeaux) les artistes produisent un « chant », véritable œuvre sonore, fruit de la traduction savante de ces augures, qui résonnera encore une fois le processus terminé.
The Leftovers est le titre d'une performance imaginée et mise en scène par Hilario Isola qui propose un repas destiné à une cinquantaine de convives composé de fuits « bizzares » « biscornus », les mal-aimés des marchés, ceux que la grande distribution a évacué de ses rayons. Ce sont ceux qui restent, qui n'ont pas été choisis. Mais servis et consommés dans des plats poreux, ils laissent une trace et c'est cela qui constitue la matière d'une œuvre qui peut se lire à différents niveaux, comme d'ailleurs la majeure partie des œuvre de l'artiste.
The Leftovers peut se lire comme un manifeste anti-gaspillage ; quand on sait que 1,3 milliards de tonnes de nourriture, soit 1/3 des aliments produits sur la planète finissent à la poubelle, cette piqure de rappel résonne aujourd'hui de l'urgence imminente des catastrophes écologiques liées à la surproduction entre autre qui nous guette. The Leftovers est aussi un hommage à l'œuvre du même nom de l'artiste italien Gianfranco Baruchello qui en 1975 a rassemblé pendant 100 jours dans des boites en plexiglas les vestiges restés sur sa table de travail le soir,puis, à l'inverse 20 ans plus tard, les a retirés de leur contenant et répertoriés dans une vidéo intitulée « Inventaire d'octobre ». Ce geste contre l'oubli, somme toute comme peut l'être en général le geste artistique, est ici réinterprété par Hilario Isola, à la fois dans le traitement à postériori des vestiges du repas (résinage des plats) mais aussi de par son archivage puisque lui aussi, comme Baruchello en 1996, filme ce moment pour en livrer une œuvre vidéo qui sera présentée au public une fois le repas achevé.
—
1 – Le Sacre du printemps est un ballet composé par Igor Stravinsky en 1913 et chorégraphié originellement par Vaslav Nijinski pour les Ballets russes de Serge de Diaghilev. Le deuxième mouvement du premier tableau s'intitule « Augures Printaniers -Danse des adolescentes »
2 – Gianfranco Baruchello né le 29 août 19241 à Livourne (Italie) est un artiste italien, à la fois peintre, poète et cinéaste.
Proche de Marcel Duchamp, de Deleuze, il est associé au courant avant-gardiste ou post-moderne.
Performance : May 17, 2019
Exhibition : May 18 — June 2nd, 2019
Auspicio, sound performance
& The Leftovers, banquet-performance
La Friche Belle de Mai, Marseille
Production : Fræme
The arrival of Spring gives rise in all civilizations and all times to festivities that celebrate, depending on the legend to which it refers, to the triumph of life over death, the day that defeats the night, the awakening of the earth after winter. All societies celebrate this resurrection with pagan-inspired rites that have often found religious extensions.
The Rite of Spring (of Contemporary Art) is orchestrated here by the Italian artist Hilario Isola who, in response to our invitation, proposes two performances which, each in their own way, refer to a certain form of resurrection.
The translation of «Auspicio» into English is omen or hope; here, «Auspicio", is a sound performance, realized in partnership with the artist Enrico Ascoli, who, from a process of fermentation of grape must, invites us to a sound and poetic journey composed of bird sonorities. In ancient times, augurs, divinations were practiced by observing the behavior of birds, their flight, their song, their death. From this observation was born hope. The loop seems to be complete but from an autonomous installation (not electrified and only produced by the phenomenon of compression of the gases produced by the fermentation of the grapes and propelled through the decoys) the artists produce a «song», a real sonic work, fruit of the knowledged translation of these augurs, which will resonate once again the finished process.
The Leftovers is the title of a performance imagined and staged by Hilario Isola who proposes a dinner intended for about fifty guests composed of «bizarre» and «oddly shaped» fruits, the unloved ones from markets, the ones that the supermarket has evacuated from its shelves. They are the ones who stay, who have not been chosen. But served and consumed in porous dishes, they leave a trace and this is what constitutes the material of a work that can be read on different levels, as most of the artist's works.
The Leftovers can be read as an anti-waste manifesto; when we know that 1.3 billion tons of food, or 1/3 of the food produced on the planet ends up in the trash, this booster shot resonates today with the impending urgency of ecological disasters particularly related to overproduction that is looking out on us. The Leftovers is also a tribute to the work of the same name by the Italian artist Gianfranco Baruchello, who in 1975 collected for 100 days in Plexiglas boxes the remains left on his work table in the evening and, conversely 20 years later, removed from their container and listed in a video entitled «October Inventory». This gesture against oblivion, as the artistic gesture can generally be, is here reinterpreted by Hilario Isola, both in the after-treatment of the remains of the meal (glazing of the dishes) but also by its archiving. since he too, like Baruchello in 1996, filmed this moment to deliver a video work that will be presented to the public once the meal is over.
—
1 – The Rite of Spring is a ballet composed by Igor Stravinsky in 1913 and originally choreographed by Vaslav Nijinski for Serge de Diaghilev's Russian Ballets. The second movement of the first painting is entitled «Augures Printaniers -Dance of Adolescent Girls»
2 – Gianfranco Baruchello born August 29, 19241 in Livorno (Italy) is an Italian artist, painter, poet and filmmaker.
Close to Marcel Duchamp and Deleuze, he is associated with avant-garde or post-modern trends.
Hilario Isola : « Magnana #5 », 2018

Hilario Isola (né en 1976 à Turin, où il habite et travaille actuellement) est un artiste visuel qui travaille principalement autour d'installations, du dessin et de la sculpture. Il est diplômé en Histoire de l'Art et Muséologie et ses intérêts couvrent l'histoire de l'art, l'architecture et les environnements naturels. Il réalise des installations délicates, visuellement subtiles qui répondent directement au contexte, à l'espace d'exposition, au paysage ou à tout environnement particulier. Ses œuvres impliquent des formes aussi diverses que les systèmes vivants, les objets, les photographies, les dessins et la musique. En prenant l'exposition et son rituel comme un objet en soi, Hilario Isola s'est efforcé de changer le paradigme de cette rencontre en explorant la possibilité de cette expérience dynamique. S'engageant avec la nature et intervenant subtilement dans sa nature afin de la réinventer de manière artificielle, Isola trouve de nouveaux moyens de marquer la persistance de la vie biologique, en harmonisant les occurrences des éléments avec sa propre volonté artistique. Dans chaque œuvre, il révèle les qualités sculpturales innées des matériaux naturels, tirés de la nature pour exposer les modèles profonds de croissance et de temps.
Hilario Isola (born 1976 in Turin, where he lives and works) is a visual artist primarily working with installation, drawing and sculpture. He graduated in Art History and Museology and his interests still span through art history, architecture and natural environments. He creates delicate, often visually subtle installations that respond directly to the context and exhibition spaces, the landscape or any particular environment. His works imply such diverse forms as living systems, objects,photographs, drawings and music. Taking the exhibition and its ritual as an object in itself, Hilario Isola has worked to change the paradigm of this encounter, exploring the possibility of this dynamic experience. Engaging with, and subtly intervening in nature so as to reimagine it in artificial terms, Isola finds ever new ways to mark the persistence of biological life, harmonizing elemental occurrences in terms of his own artistic drive. In each work, he reveals the innate sculptural qualities of natural materials, casting from nature to expose the deep patterns of growth and time.
Partenaires du projet / Project partners